When it comes to vacationing at Walt Disney World or Disneyland theme parks, there's a lot of work that goes into the planning. There's a lot of work that goes into spending each day in the park. One thing that some people might not realize is that they can take some time to simply relax. Today we are going to go over our favorite places to relax in each of the Walt Disney World theme parks. From Magic Kingdom, EPCOT, Hollywood Studios and The Animal Kingdom theme parks, we go over our favorite places to just simply relax and maybe have a drink or a snack. Some of these places might end up surprising you. Some of them might not even seem like a place that you can relax, but after countless trips to the park, we have found that many of these places are year-round top-tier relaxation spots!
Along the Rivers of America
The Rivers of America is the famous man-made river that passes through Frontierland and Liberty Square, on which the Mark Twain Riverboat floats and give guests a delightfully relaxing attraction to enjoy. All along the shores of the river you can find excellent places to sit, relax, people-watch, and take in a delicious Disney snack.
Mark Twain Riverboat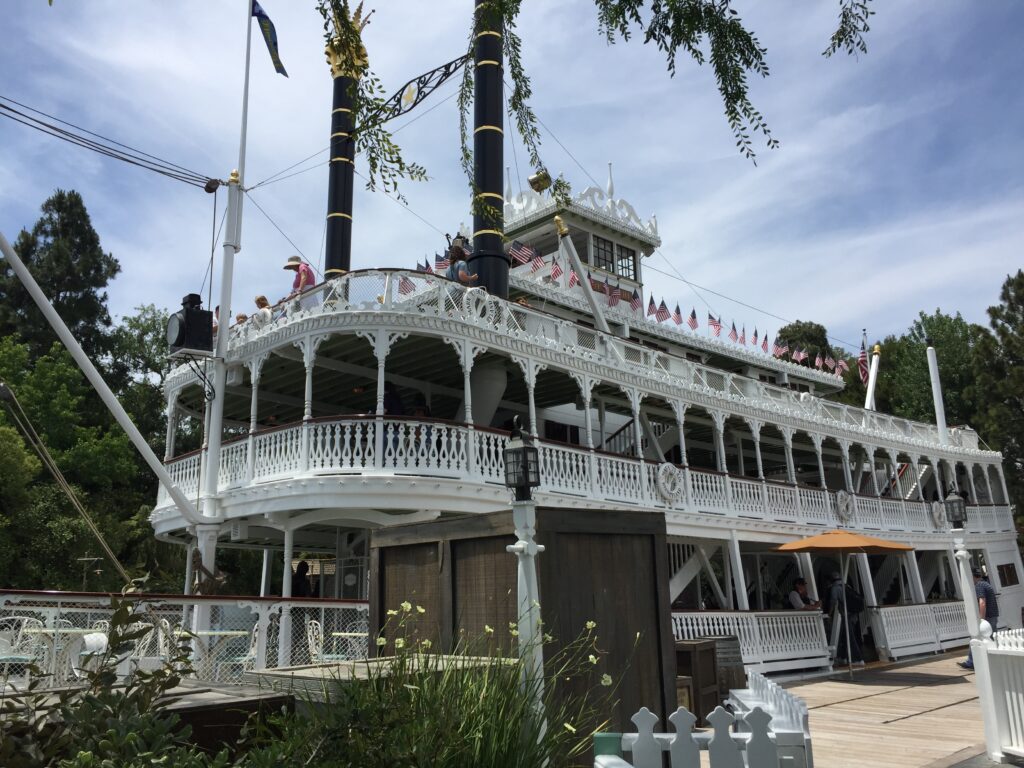 As we mentioned before, this attraction is a very relaxing attraction to enjoy with your family when you or your children are a bit overstimulated by the fanfare of loud sounds or vibrant attraction backdrops. This scenic boat ride is a class Disney attraction that is a great way to offer your family a soothing ride inside Magic Kingdom.
Tom Sawyer Island
Depending on the time of the day, you may discover Tom Sawyer Island completely empty! This can make for an excellent place to relax in a quiet setting with trees lining the island to provide some much-needed shade in the hotter Florida months.
Walt Disney's Carousel of Progress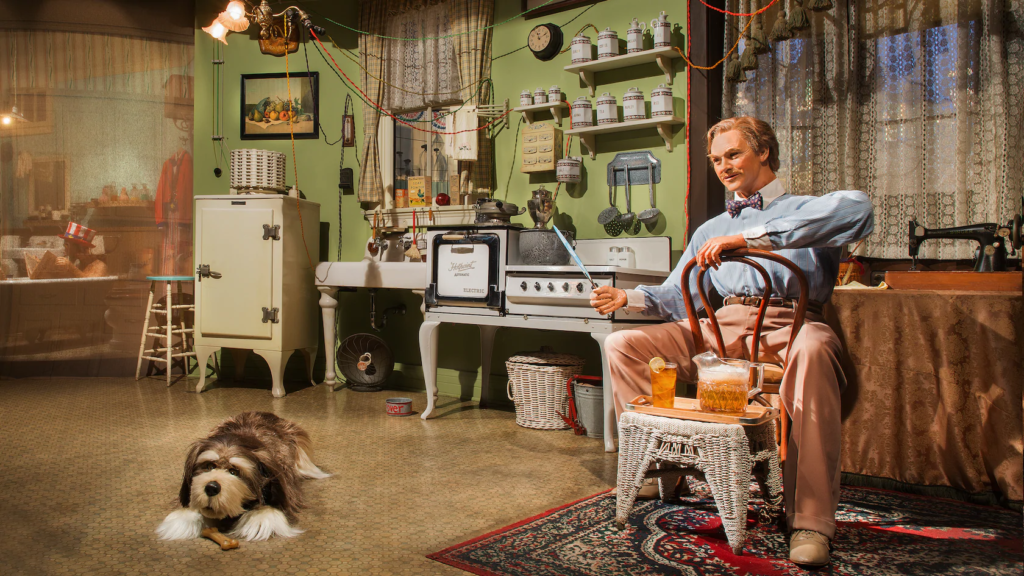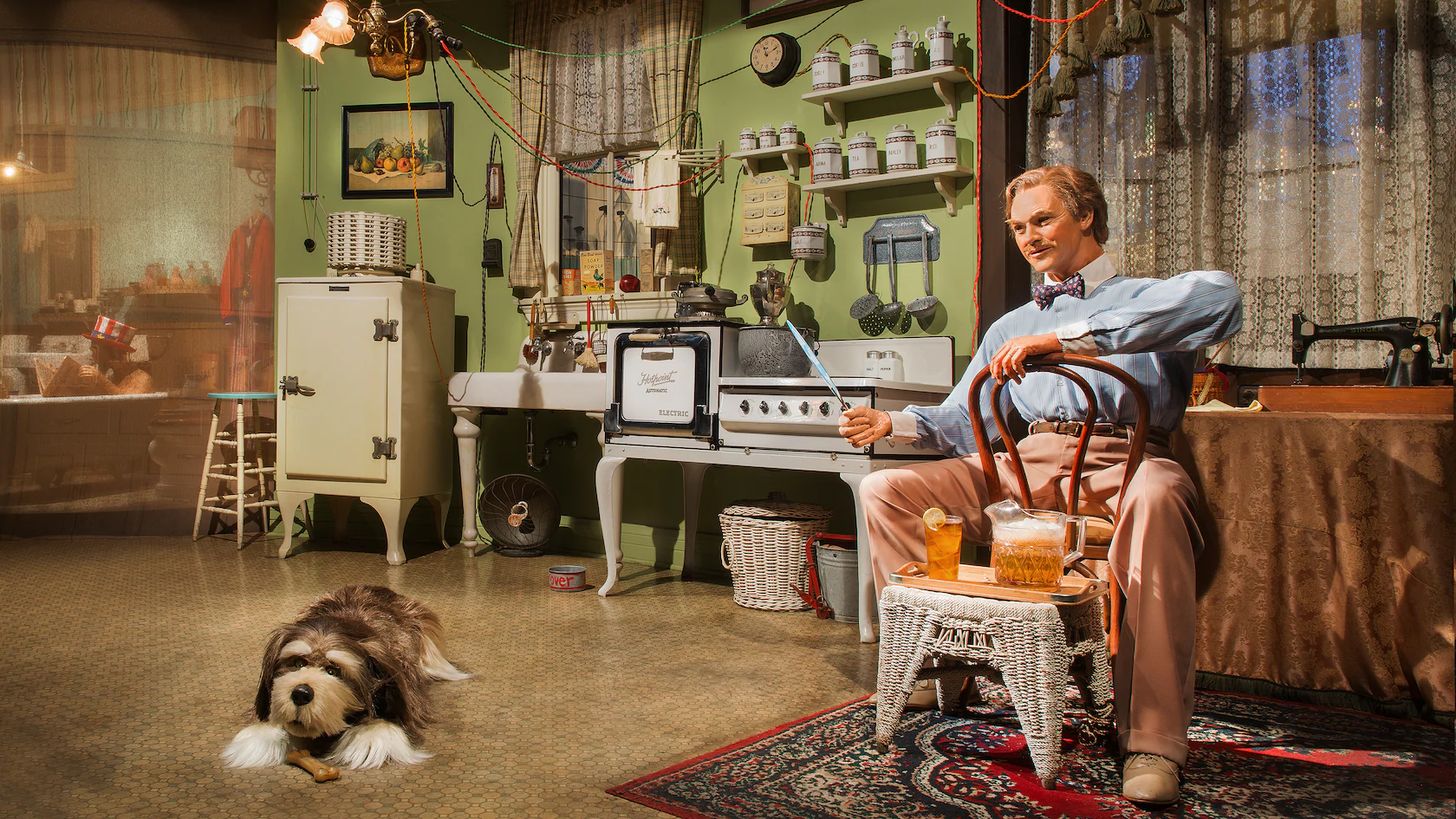 This is another great attraction to get reprieve from the hot summer months in Florida. You'll sit in an air-conditioned theatre listening to the catchy "There's a Great Big Beautiful Tomorrow" playing as you rotate through 6 different scenes. This is a great opportunity to get some relaxation time in Tomorrowland, which is normally a very stimulating part of the Magic Kingdom park.
Inside Star Wars Launch Bay
Star Wars Launch Bay is listed as temporarily unavailable on Disney's website at the time of writing this article, but it offers an air-conditioned place to get out of the sun, and some interesting exhibits of costumes, models, concept artwork and actual movie props.
Lightning McQueen's Racing Academy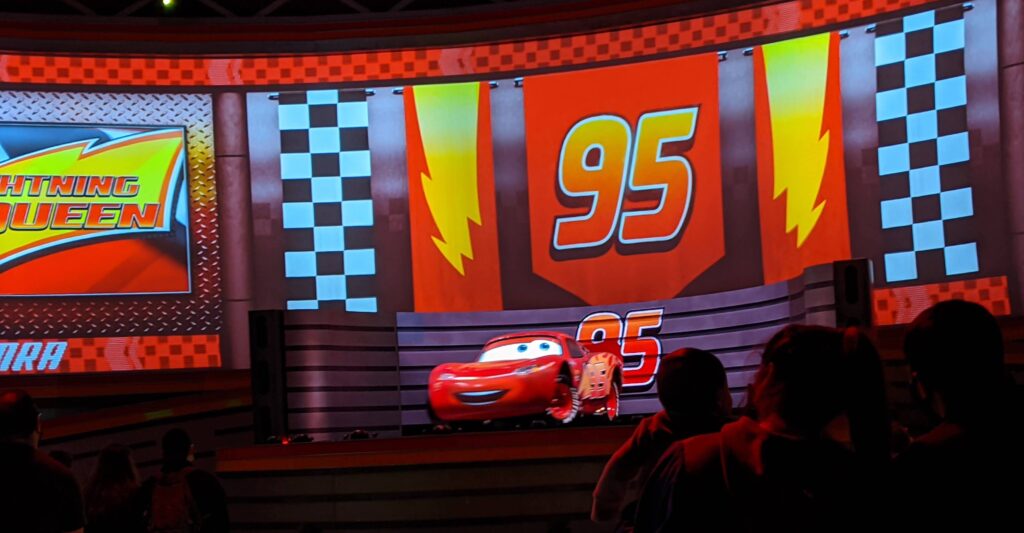 While this may be a bit of a controversial pick for those looking for a quiet place, but if your feet are growing weary, and your temperature is rising, this could be a great attraction for you. Due to Lightning McQueen's Racing Academy show-style format, this attraction offers an air-conditioned venue, with plenty of seating so you can regroup, while not feeling like you're missing out on all the great attractions in the park. Definitely not a quiet ride, but one of the most relaxing attractions in Hollywood Studios.
France Pavilion
In recent months, since Remy's Ratatouille Adventure has launched, this area of the park has seen more foot traffic, but it is a very nice place to sit by the fountain, and take a break. Hopefully, as the new Guardians Of The Galaxy: Cosmic Rewind opens this upcoming summer, some of the traffic will be diverted so you can once again sit by the fountain and enjoy some amazing ice cream that the France Pavilion offers.
Morocco Pavilion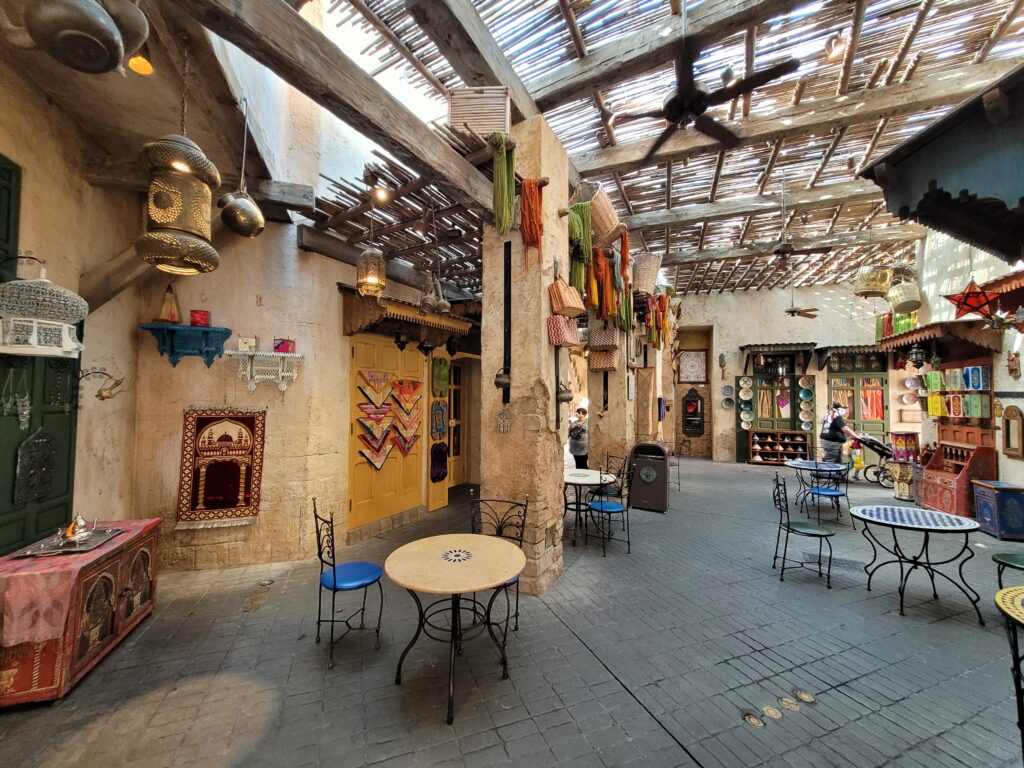 In our opinion, the Morocco Pavilion is one of the most beautiful pavilions. There are some great places to sit and be a little removed from the big crowds if that's what you're after.
Japan Pavilion
Another highly-ranked pavilion for the shear beauty of the intricate Japanese gardens, beautiful architecture, and overall scenic nature of the pavilion. We definitely encourage you to take a stop by the Japan pavilion when you're ready to take a break, it's an absolutely beautiful place in Epcot.
Living With The Land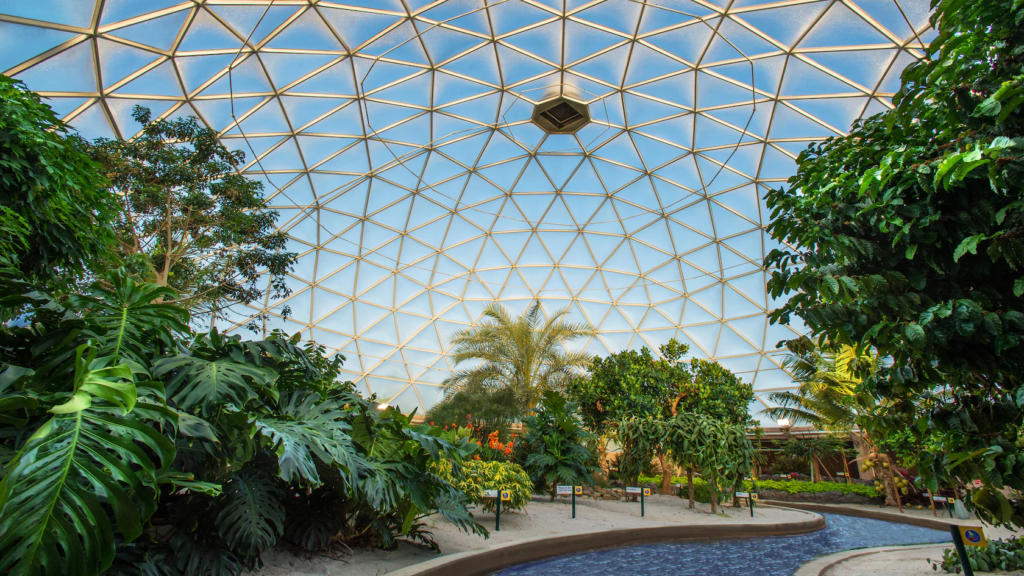 Living With The Land's tranquil scenery and air-conditioned building can be a great place to rest your feet and escape the hustle of Epcot. Often wait times are relatively low as well, so it's a great way to still feel like you're taking advantage of all Epcot has to offer, while not being overly stimulating.
Tree of Life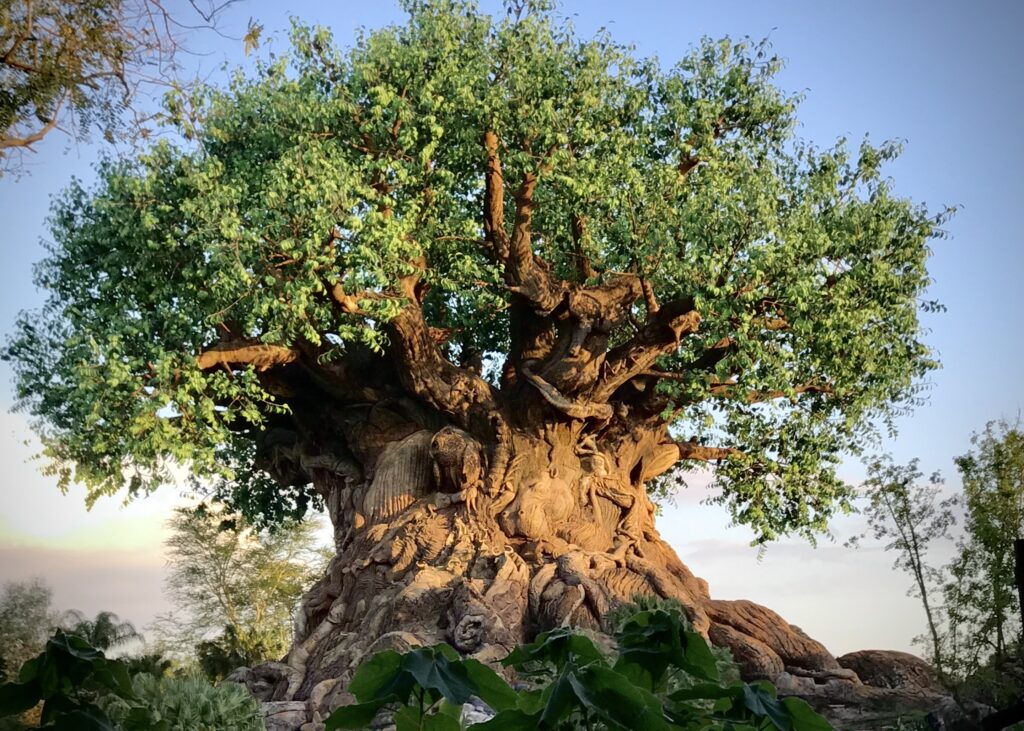 It may come as a surprise to many Disney park fans, with the Tree of Life being the centerpiece of Animal Kingdom theme park, that Discovery Island, where the tree is located, is a wonderful place to relax. Take your time to admire the craftsmanship, and see how many different animals you can spot!
Discovery River, Near Expedition Everest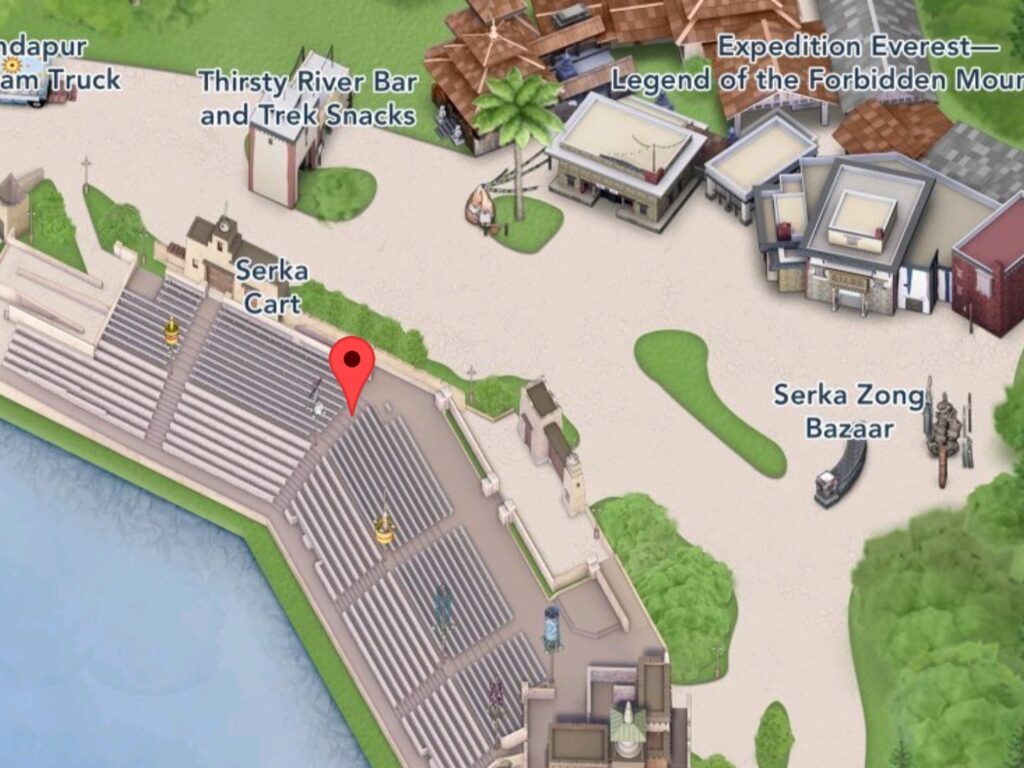 While Expedition Everest may be one of the most intense and exciting attractions in all Disney theme parks, there is an area directly across the walk-way that features bleacher-type seating and is a great place to relax, view Discovery River, and maybe enjoy a snack. There are often flotillas that feature some iconic Disney characters that you can enjoy from these seats, and it's an excellent place to relax after having your breathe taken away by riding one of best coasters in all Disney Parks.
We hope you have found these relaxation spots in Disney theme parks helpful, make sure to stay tuned to the DVC Shop blog to learn the best vacation planning tips and get the most out of your time in the Walt Disney World theme parks. We have found over the years that we are able to relax in all these places at just about any time of the year. Each place holds a special place in our heart. We look forward to going back to our special spots just to relax, maybe we'll see you there!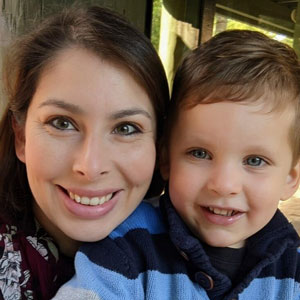 Written by
Rachel Van Norman
Contributing Writer
Rachel fell deeply in love with all things Disney as a little girl. Now as a wife and a mother herself, she shares this Disney obsession with her son and everyone around her. From her love of princesses to eating all the Disney food, Rachel spends her time radiating Disney magic and keeping everyone up to date on Disney news.