Although Walt Disney World is known for their family-friend attractions, there are plenty of rides that will entertain thrill-seekers. Currently, there are seven roller coasters, or thrill rides as Disney likes to call them, across Disney World, with two more coasters on the horizon. Here is the lowdown on these exciting roller coaster attractions to help you decide which to put on your must-do list for your next Disney Vacation.
Magic Kingdom
The Barnstormer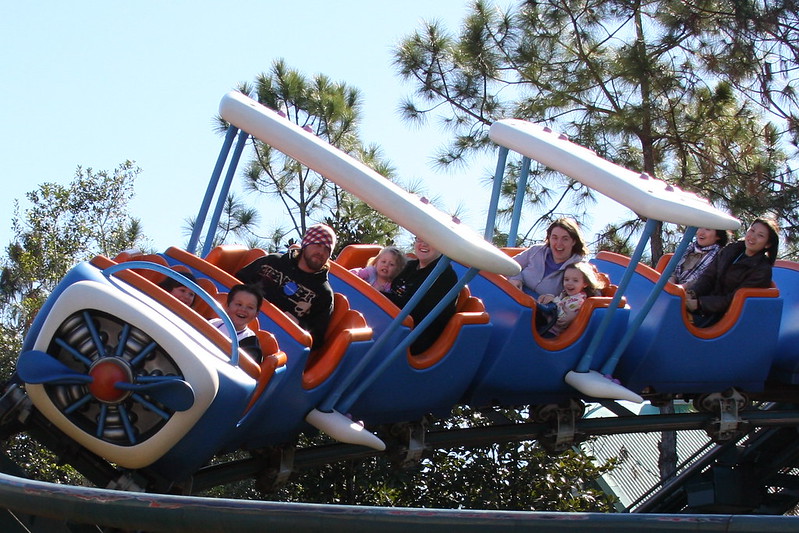 When this attraction opened in 1996, it was part of Mickey's Toontown Fair as the Barnstormer at Goofy's Wiseacre Farm. Mickey's Toontown Fair closed in early 2011 and the Barnstormer was rethemed to the Barnstormer Starring the Great Goofini to fit into the Storybook Circus theming. The story behind this attraction is that Goofy is an aerial stunt artist and you're boarding his stunt plane to fly above Fantasyland. It's a great coaster for young kids who are just starting to get into thrill rides and may be not tall enough or too scared to try one of the bigger coasters.
Big Thunder Mountain Railroad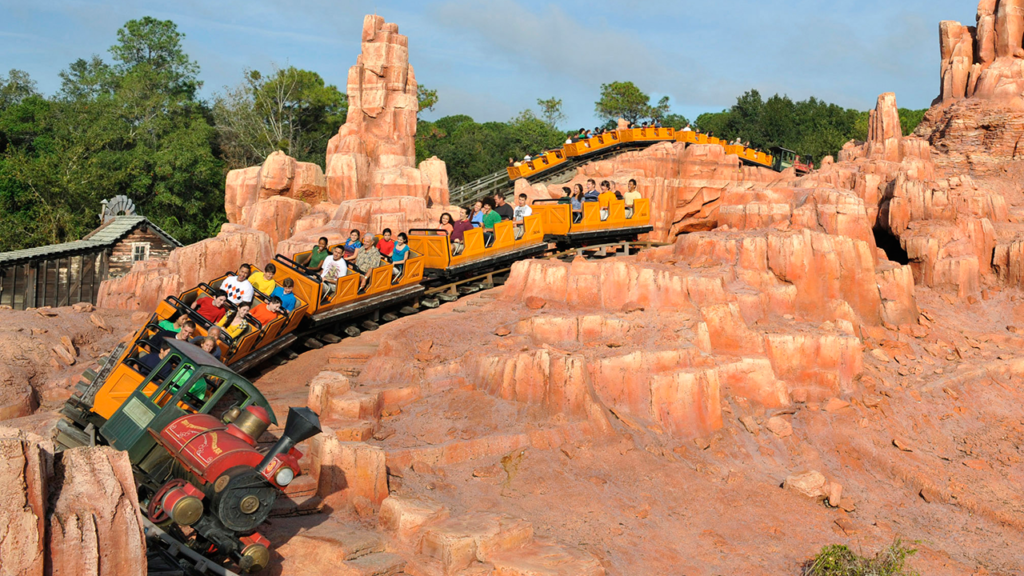 When it opened in 1980, the "wildest ride in the wilderness" became a fan-favorite all over the world with versions of the ride in four of Disney's theme parks. Guests descend into an abandoned mine shaft to board a runaway mine train through the canyons of the American Old West.
However, the backstory to this attraction is much deeper than most guests realize. Legend has it that gold was first discovered around Big Thunder Mountain back in the 1850s, which attracted many settlers to the town of Tumbleweed that was located next to the mountain. But a flash flood came through a few years later and the town was abandoned. Since then, the mine cars at Big Thunder Mountain seem to operate on their own and take guests on high-speed tours through the ghost town. Although this coaster is fast and bumpy, it's still a great attraction for both kids and adults.
Space Mountain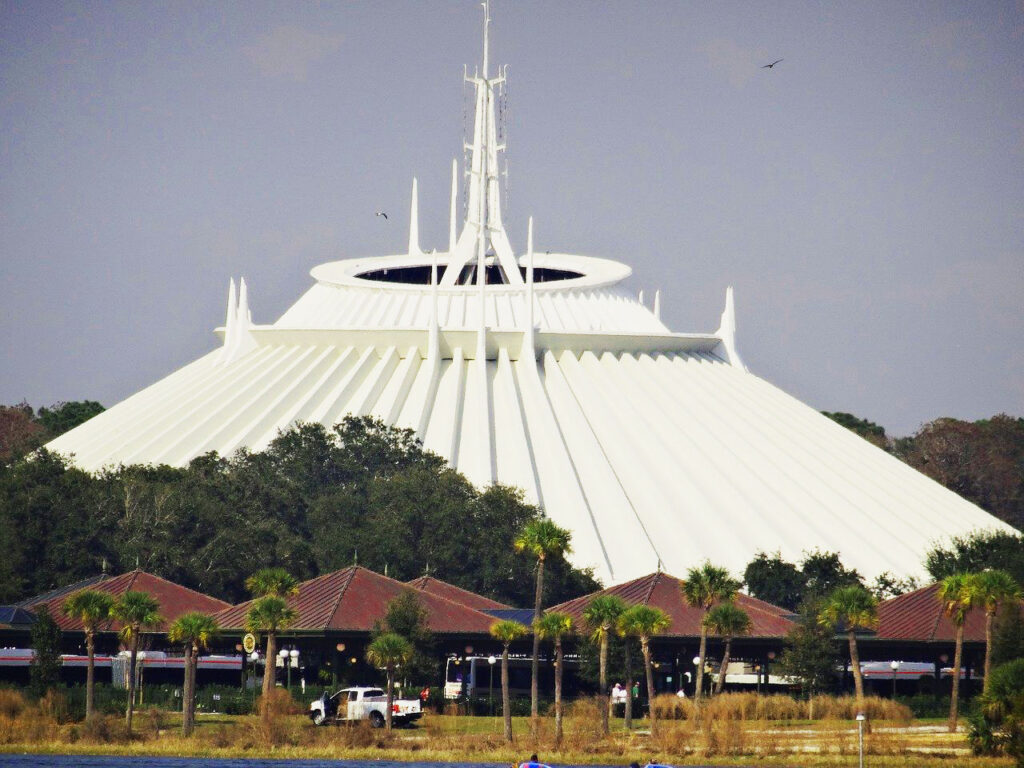 Space Mountain has been thrilling guests at the Magic Kingdom since 1975, making it the oldest operating roller coaster in Florida! After the success of the Matterhorn Bobsleds at Disneyland in 1959, Walt Disney was looking towards the future and had ideas for a space-themed roller coaster. But the technology needed to make this immersive coaster didn't exist at the time.
The concept was revisited years later, when Disney saw the need to bring thrill rides to Walt Disney World. The ride features two tracks- Alpha and Omega- but the two tracks are mirror images of each other, so you're ride experience will be the same on either side. The rocket ships that you ride in only go about 27 miles per hour- slower than Big Thunder and Seven Dwarfs Mine Train- but the darkness and stars zooming past you make it feel like you're going much faster.
Seven Dwarfs Mine Train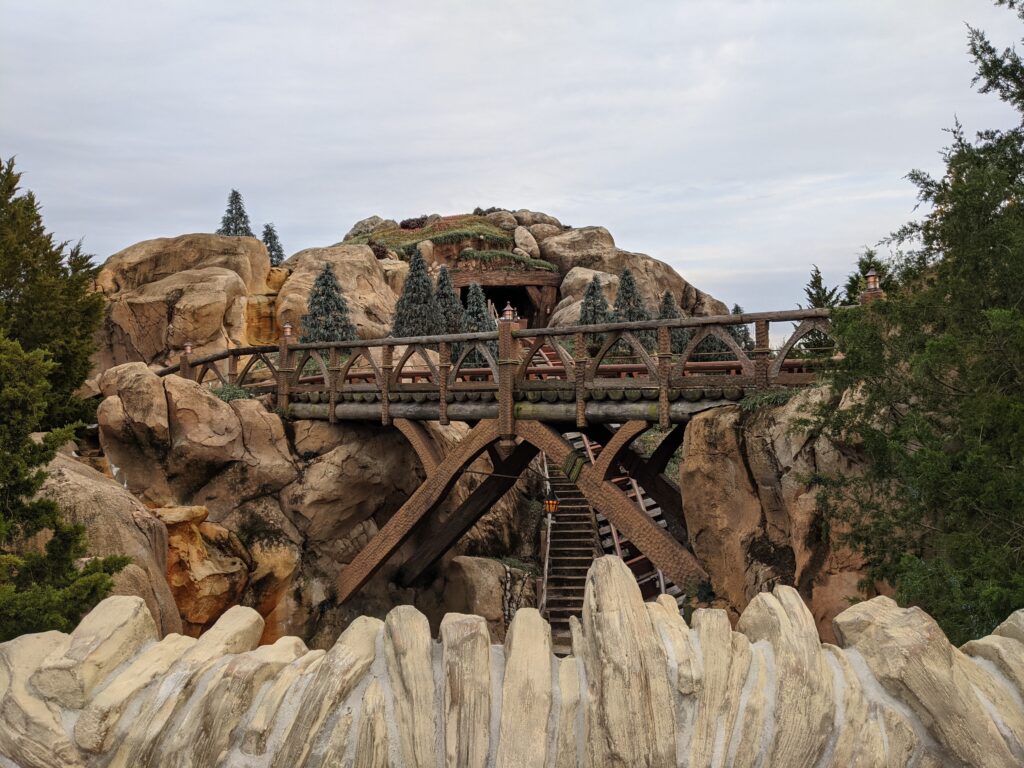 Seven Dwarfs Mine Train opened in May 2014 as part of the New Fantasyland expansion and has been massively popular ever since. With an interactive queue and a smooth ride experience, this attraction is perfect for families and is a great introduction to roller coasters for younger kids. Although the ride itself is pretty tame, your ride vehicle- a mine car- rocks side to side as you zip around corners, which adds an extra thrill.
My favorite part of the attraction is when you enter the diamond mine and see the Seven Dwarfs hard at work. It's bright and colorful, and it features some of your favorite songs from the movie Snow White and the Seven Dwarfs. This attraction really shows off Disney's attention to detail and proves that even roller coasters can tell a story.
Disney's Hollywood Studios
Slinky Dog Dash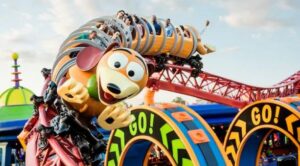 Slinky Dog Dash, which opened in 2018, is the newest roller coaster at Walt Disney World. This coaster is a ton of fun and it's a great one for families. The story behind this ride is that Andy used his "Dash & Dodge Mega Coaster Kit" to build a toy-sized roller coaster in his backyard. As you ride along, you'll pass some of your favorite friends from Toy Story and at the end, you'll even be serenaded by Wheezy singing "You've Got a Friend in Me." Although the ride is geared towards families, there are two launches and a few sharp turns that make the ride more thrilling than you would expect.
Rock 'n' Roller Coaster Starring Aerosmith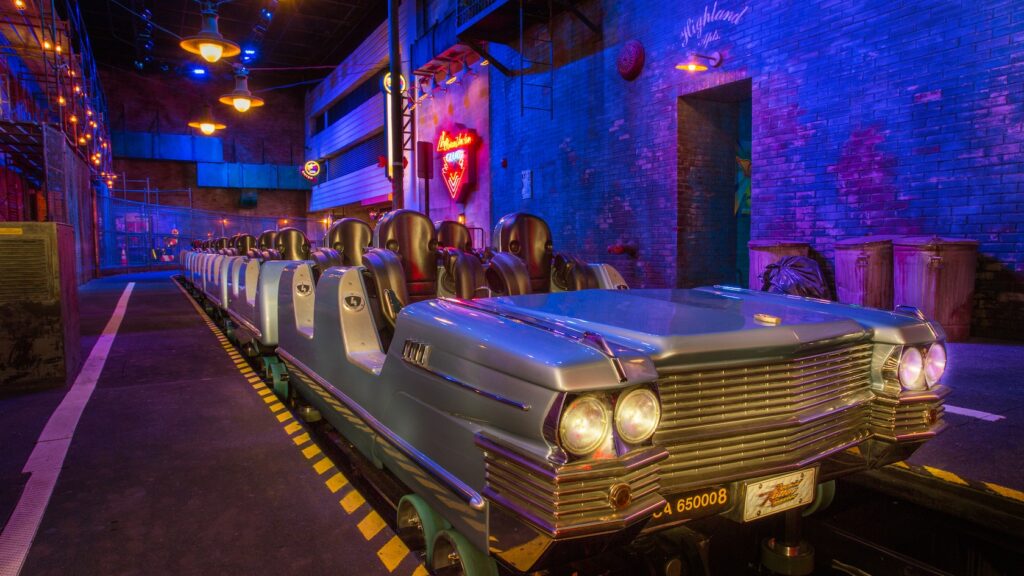 It's hard to believe that Rock 'n' Roller Coaster has been thrilling guests since 1999! The attraction's queue takes you through G-Force Records, where you're getting a tour of their studios and you run into Aerosmith in the recording booth. Steven Tyler offers you backstage passes to their concert that night and orders a super stretch limo to get you all there. However, LA traffic is notoriously bad, so you have to race down the freeway to make it there in time. With three inversions and a launch that propels guests from 0 to 57 miles per hour in 2.8 seconds, this is probably the most intense thrill ride at Walt Disney World, but listening to Aerosmith tunes along the way makes it so much fun.
Disney's Animal Kingdom
Expedition Everest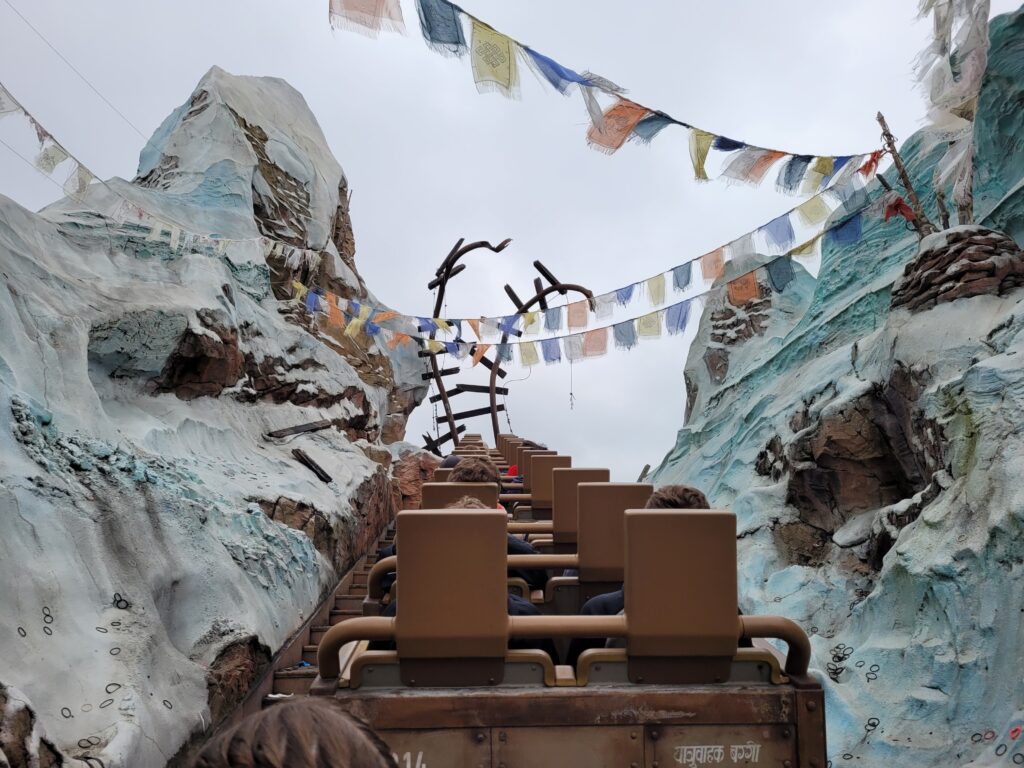 At 199.5 feet tall, Expedition Everest is the tallest attraction at Walt Disney World and has been a fan-favorite since it opened in April 2006. In preparation for this attraction, the Disney Imagineers did an extensive amount of research and even visited the base of Mount Everest in Nepal. In the queue, guests are warned about the infamous Yeti who guards the mountain. Guests then board a train that will take them to a base camp on Mount Everest, but their train is diverted when the train tracks are ripped apart by the Yeti himself. One of the highlights of this coaster is that it goes backwards and then there's an 80-foot drop! Not only is this roller coaster intense, it's also heavily themed, which adds to the experience.
Coming Soon To Magic Kingdom!
Tron Lightcycle Run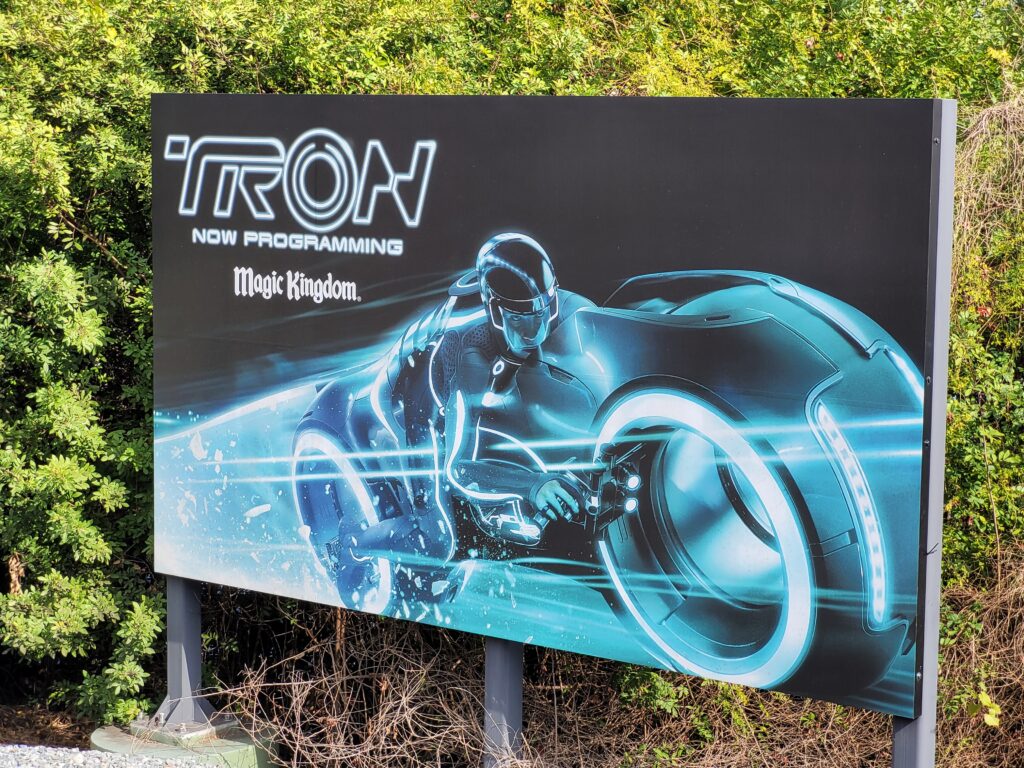 Coming to Magic Kingdom in 2022, Tron Lightcycle Run will be a semi-enclosed steel motorbike roller coaster attraction. Riders will sit on individual motorbikes or "lightcycles" and lean forward to grip a set of handlebars before they are launched forward onto the track. Like Space Mountain and Rock 'n' Roller Coaster, the ride is held inside a darkened building for the most part until the lightcycles make a loop under the cool color-changing canopy.
Originally opened in Shanghai Disneyland in 2016, Tron Lightcycle Run was supposed to open in the back of Tomorrowland in time for Disney World's 50th Celebration. Construction was delayed due to COVID but this exciting new ride is still scheduled to open during the celebration, which will last a total of 18 months.
Coming Soon to Epcot!
Guardians of the Galaxy: Cosmic Rewind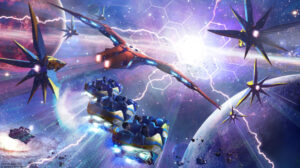 Slated to open in 2022, Guardians of the Galaxy: Cosmic Rewind will be EPCOT's very first roller coaster and the first attraction at Walt Disney World to feature characters from the Marvel Universe. This attraction will be located on the east side of Future World, where Ellen's Universe of Energy used to sit, and is expected to be one of the longest enclosed roller coasters.
The premise of the attraction is that the Nova Crops have landed on Earth and are hosting guests at the Galaxarium, an exhibition that explores the formation of Earth's galaxy. But your educational tour is interrupted by the Guardians as they whisk you off to space. Not only is this coaster going to have a launch, but it's also going to have ride vehicles that spin. It's sure to impress guests when it opens next year!
Which of these Disney coasters is your favorite? Are you excited for Tron Lightcycle Run and Guardians of the Galaxy: Cosmic Rewind? Tell us in the comments!
Written by
Erika Lucas
Contributing Writer
Erika has lived in Orlando her whole life, so she was practically raised at Walt Disney World. While in college, she worked for Disney in roles ranging from character attendant to VIP tour guide. Nowadays, she spends her days planning her next trip to the parks or dreaming about setting sail on another Disney Cruise.