Are you thinking about heading to Walt Disney World for your upcoming bachelorette party? Walt Disney World is a very popular wedding destination and also a great bachelorette party spot! Staying on Disney property for your bachelorette party provides a convenient proximity to the parks, transportation, and overall excellent experience. There are a few DVC resorts, in particular, that would be a perfect place for your bachelorette party. Let's explore them!
Disney's Boardwalk Villas
If you want a lively resort with party vibes, then Disney's Boardwalk Villas is the perfect resort for you. These DVC villas are located at Disney's Boardwalk Resort which is not only within walking distance to both EPCOT and Hollywood Studios, but also located on the Disney Skyliner line. This resort is designed to feel like you are walking on a busy Atlantic City boardwalk. There is so much to do without stepping outside of this resort such as carnival games, nightlife, dining, and a massive pool with a 200 foot water slide.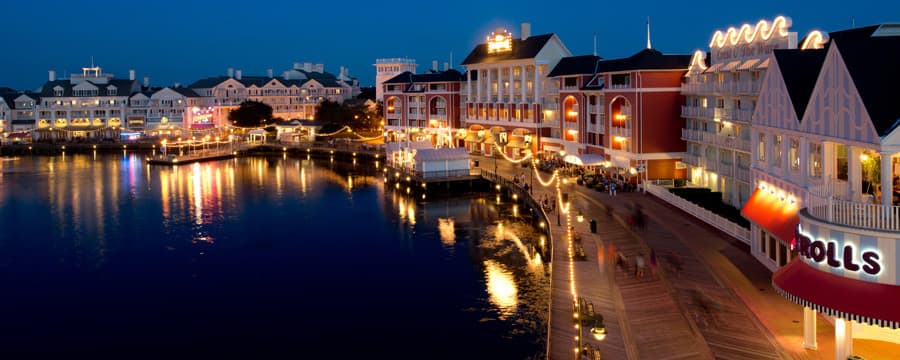 Step into Belle Vue Lounge for drinks after dark or coffee in the morning. Abracadabar is a fun bar that is themed to magicians and illusionists of an era that has since passed. There is so much to explore at Disney's Boardwalk. If you want both the magic of the Disney Parks and the fun ambiance of nightlife, then Disney's Boardwalk Villas is the perfect DVC resort for you.
Cabins At Disney's Wilderness Lodge
Perhaps the bride is less of a boardwalk girl and more of wilderness fan? The DVC Cabins at Disney's Wilderness Lodge is great for the bachelorette who is looking for a laid-back experience for her party. Why rent a cabin anywhere else but Walt Disney World?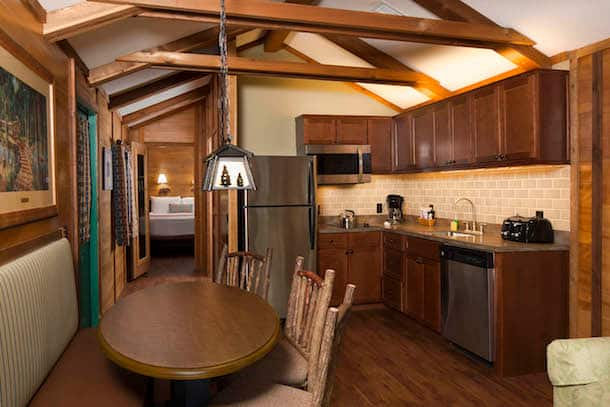 These cabins sleep up to 8 guests and have stunning views of Bay Lake. Located at Disney's Wilderness Lodge, you have access to two pools, bike rentals, boat rentals, guided fishing excursions, and nature trails. Treat yourself and your bridal party to manicures at Salon By The Springs. Sit around the campfire after dark and tell stories about the bride-to-be. And of course, the Disney Parks are just a short bus ride away using Disney transportation services.
Disney's Polynesian Villas And Bungalows
A DVC resort with a great mix of resort amenities and Disney Park convenience is Disney's Polynesian Villas and Bungalows. The villas sleep up to 5, perfect for a small bachelorette party, but the bungalows are located right on the water at Bay Lake and sleep up to 8 guests.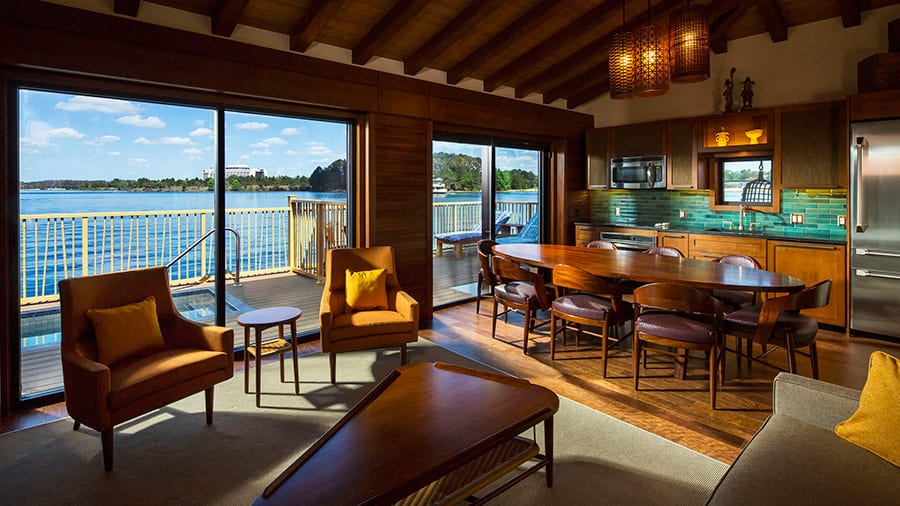 The Polynesian Resort is located on the monorail line so you can get to Magic Kingdom and Epcot very quickly. You can also take the monorail to other deluxe Disney Resorts and explore what they have to offer as well before retiring back to the Polynesian. Disney's Polynesian Resort also has two pools, one of which has a volcano water slide.  This resort is also home to the famous tiki bar: Trader Sam's Grog Grotto. This "hole-in-the-wall" tiki bar features tropical drinks and an interactive experience. Disney's Spirit of Aloha Dinner Show is a luau-style dining experience that is sure to make for a memorable bachelorette party. If dinner shows aren't your thing, the Polynesian Resort has two other sit-down dining locations: 'Ohana and Kona Cafe. If you want the focus of your bachelorette party to be food and drink, then Disney's Polynesian Villas and Bungalows would be a great choice for you!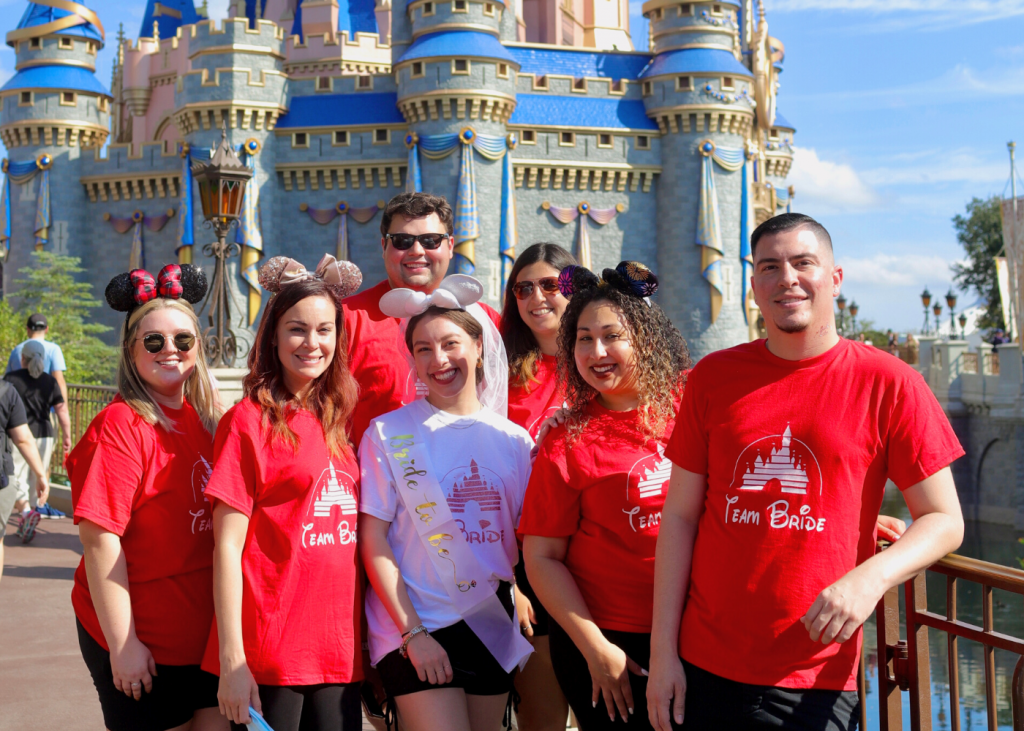 Are you planning on having your bachelorette party at Walt Disney World? What resort do you plan on staying at? Share your thoughts and experiences in the comments below!
Written by
Megan Woodard
Contributing Writer
Megan was born into a Disney family. Her first trip to Disney World was when she was only 18 months old. Now as an adult, Megan loves to share the magic of Disney with her two toddlers. Keeping up with Disney news and Disney World knowledge is a fun hobby for Megan. Disney World is her favorite place to be and continuously brings back her childhood joy.