Once you make the exciting decision to take a trip to Walt Disney World, the next questions is where to stay.  Today we're highlighting Disney's BoardWalk and its many amenities. Its central location makes transportation to any of the parks a breeze and the wide variety of restaurants makes planning meals a cinch. With two more hotels on the BoardWalk reopening very soon, staying on the BoardWalk for your Disney vacation is something you will want to consider!
Where To Stay
The hotels located on the BoardWalk are the Yacht and Beach Club Resorts, The Boardwalk Inn and Villas, and the Dolphin and Swan Resorts. All of the hotels are within walking distance to the back entrance of Epcot and also Hollywood Studios, especially if you are staying at the Swan or BoardWalk Inn!  If you prefer to save your steps for a stroll for all of the walking you'll do later in the day, then it is just as easy to arrive by boat. Each resort location has their own dock for your convenience and with boats running all day, the wait times are usually quite short.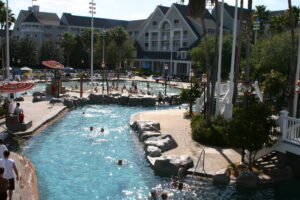 The Yacht and Beach Club Resorts are widely popular for the unforgettable shipwreck themed pool complex that they share. At Stormalong bay, you will find 3 acres of water fun where you can build a sandcastle on an island in the sand-bottom pool, relax in the lazy river, and make a splash as you ride various water slides.  This attraction is so unique and fun for both kids and adults!  If you're in need a break from all of the excitement, there are 3 quiet pools with spas located throughout the resorts.
The Yacht and Beach Clubs also offer spacious rooms with raised beds that allow you to store your suitcase underneath. That's a huge perk if you are one that likes to keep your hotel room organized! If you're looking for larger accommodations with kitchen and laundry in your room, consider renting a villa from the DVC Shop at the Beach Club Resort. Choose from studios, one, two, or three bedroom villas for a more homey feel and more amenities in your room. Note, that due to COVID-19, some Disney Hotels have not yet reopened but all Disney Vacation Club (DVC) locations are currently open. The Beach Club Hotel is scheduled to reopen on May 30, 2021, but any guest can book a DVC room and stay at the resort now.
Another BoardWalk hotel that is reopening soon is the BoardWalk Inn, BoardWalk Villas are currently open. The hotel portion of this resort's reopening date is July 2, 2021!  You'll enjoy cooling off in Luna Park Pool with it's undeniable fun carnival theme.  Just as in the Yacht and Beach Clubs, there are also 2 leisure pools if you prefer something a little more quiet. The BoardWalk Inn also offer villas if you prefer the conveniences of home like a kitchenette and the ability to do laundry right in your room.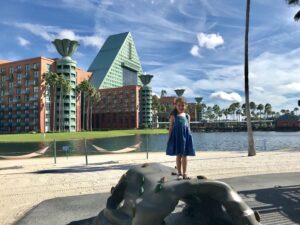 The Dolphin and Swan Resorts are another notable option on the Boardwalk. The large fins and swans atop their buildings will surely catch your eye as will their many fountains located around the properties. They are home to over 300,000 square feet of meeting space for conferences, conventions, and special events, and those traveling for leisure will find plenty of ways to relax in their 5 heated pools and 4 whirpool spas.  Find some quiet time in the Mandara Spa or enjoy a variety of outdoor entertainment such as music, beach volleyball, and a playground for kids.
Where To Eat
When planning for meals outside of the parks, these spots are one you don't want to miss!
Inside of the Yacht Club, Ale and Compass may at first look more suited for adults, but their menu includes a variety of New England-inspired entrees and an inviting kids menu. Order a drink for your little ones and they will be entertained by the magic of a glowing character attached to their drink while you savor each bite of your meal.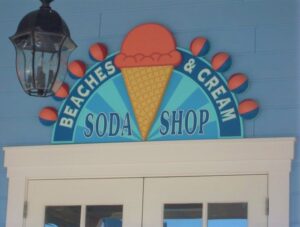 The Beach Club hosts two popular restaurants that I highly recommend. Cape May Café reopened May 16 ahead of the hotel's reopening and features a delightful family style all-you-care-to-enjoy meal featuring seafood and kid-friendly comfort food sides.
Beaches and Cream is a retro style soda shop whose reservations fill up fast. It's well-known kitchen sink dessert is the perfect treat for sharing and their specialty milkshakes are topped with a yummy baked good making it two desserts in one!
If you're staying at the Yacht or Beach Club, you can grab a quick service meal at Hurricane Hannah's without having to change out of your swimsuit!  Kids meals are served in a pail with a shovel which comes in handy for playing in the nearby sand.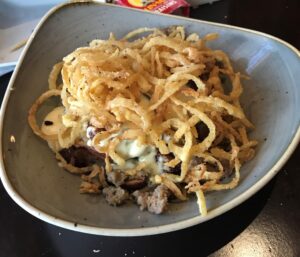 Trattoria al Forno near the BoardWalk Inn boasts of delicious Italian plates, but you also don't want to miss their scrumptious breakfast menu to fuel up for a fun day at the parks!
The Dolphin and Swan host various dining opportunities as well. If you love sushi, be sure to check out Kimonos. If you know your NFL trivia, then you know the first perfect season ever recorded was by the Miami Dolphins in 1972. Pay homage to the coach and team in the Dolphin hotel with a delicious dinner at Shula's Steakhouse. If you're looking for something more causal, stop by The Fountain for American fare with a not-to-be-missed dessert menu.
Lastly, if you find yourself a little bit hungry as you're taking in the sites on your nighttime stroll, the Pizza Window has pizza by the slice and whole pizzas to share until at least 10:00PM.
What To Do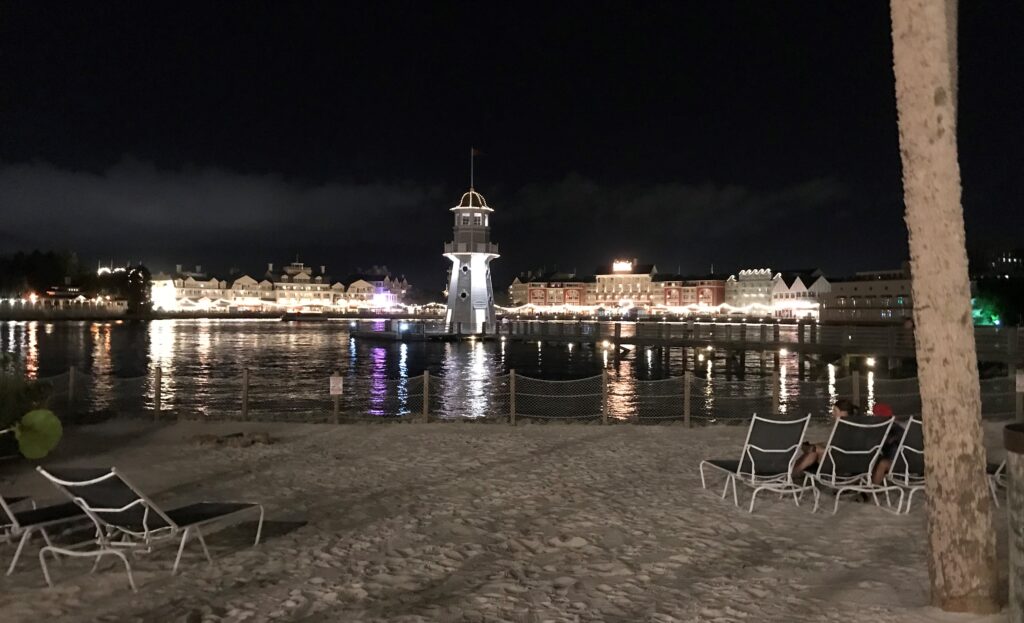 The Boardwalk is the perfect place to spend time on a day off from the parks or unwind after a long day. Besides spending time at your resort pool, there are many things to keep you entertained!
Take a leisurely stroll on the BoardWalk to peek at the other hotels or find a seat on a bench to take in the sites.
A short walk through Dolphin and Swan Resort grounds will bring you to Fantasia Gardens mini golf which is fun for all ages.
Enter the Disney Skyliner station near Epcot and take a ride to see the beauty and magic of Walt Disney World from a different perspective.
Schedule an appointment at the Mandara Spa to soothe those aching muscular from the miles of walking in the parks. Even if you didn't visit the park, walk to the arched bridge for a great view of the fireworks from Epcot each night which are rumored to return in the near future since there have recently been ongoing tests! Have a night cap at Abracada Bar and take a stroll around the beautifully light lake.
If you're looking for nightlife entertainment, Disney's BoardWalk has that too! From nightclubs to a dueling piano bar where you can singalong to your favorite tunes, you won't be disappointment with the many options available.
With so many options for accommodations, food, and activities, you won't regret planning a stay on Disney's BoardWalk!
Book a stay now at Disney's BoardWalk Villas or Disney Beach Club Villas for up to 60% off!
Do you love visiting Disney's BoardWalk? What's your favorite BoardWalk attraction or activity? Share your comments below.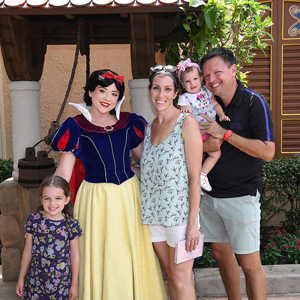 Written by
Shelley Wehler
Contributing Writer
Shelley is a stay-at-home mother of two girls living outside of Charlotte, North Carolina. Her love of all things Disney has grown even more as she sees the magic come alive through the lens of her young daughters. She spends her free time keeping up with the latest in Disney news and daydreaming of her next trip to the parks!