Every woman needs a good girls' trip every year. Whether you are a mom, wife, college student or a singleton needing to get away with your best friends, Disney is the perfect spot for a girl's trip! From gorgeous and accommodating hotels, gourmet meals and of course Mickey Mouse himself, you can't go wrong! You and your girlfriends will always have something to do whether it is relaxing by the amazing hotel pools, heading to the parks, or even enjoying a spa day, you will never be bored. Now that it is settled Disney is your destination, grab a glass of wine with your besties and let's get to planning!
Before You Go
Okay, we all know who she is; the planner, the mom of the group. Grab her, because we need her for this part. Make someone the lead person. This will make things easier that at least one person has everything organized and creates the itinerary for the trip. You all need to decide what type of trip this will be. Are you going to relax? Or is your goal to ride every attraction possible? Will you be enjoying dinner at a sit down restaurant every night or will you be getting quick service on your way to the fireworks show? Make sure you all know everyone's expectations so no one is disappointed and everyone is one the same page! Just a tip, you my want to consider getting a Disney travel planner to take the stress off of planning and organizing!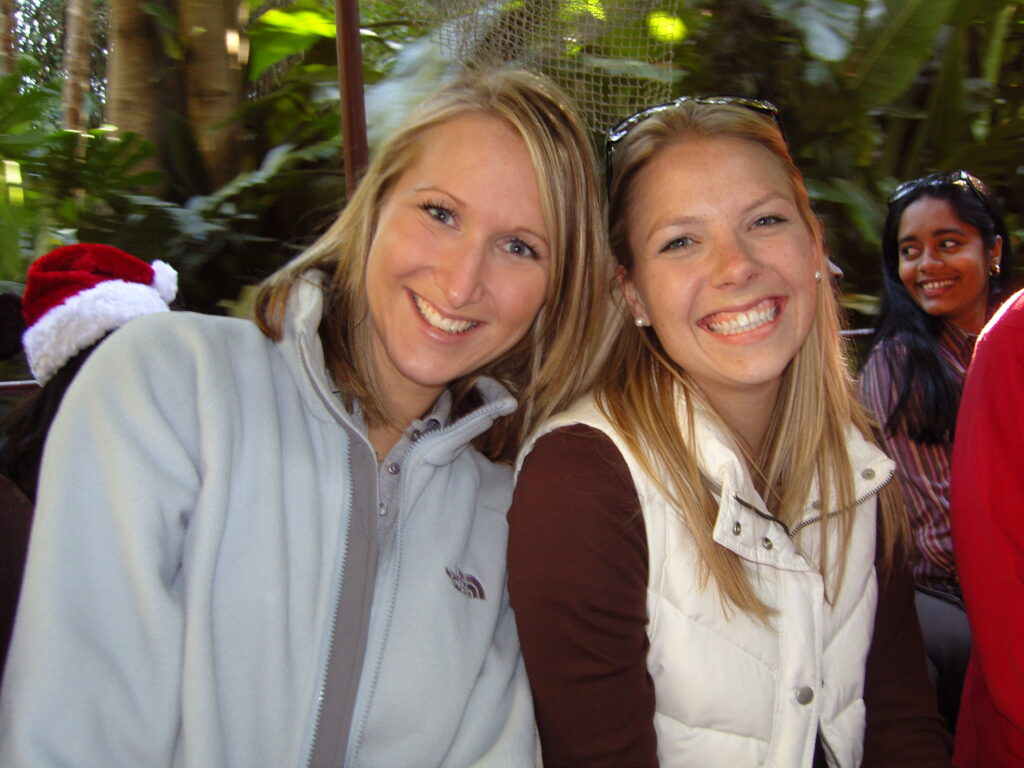 Where To Stay
Disney has some of the most luxurious and beautiful hotels. No matter where you stay you will enjoy the accommodations they provide along with the friendly staff. Disney has a wide variety of hotels that are more budget friendly all the way to once in a lifetime stay hotels. If budget conscience is what you are looking for, Disney's Pop Century Resort is a great choice. It is comfortable and fun hotel that will bring you all the way back to the 50's through the 90's. For the middle of the road pricing  consider splitting a villa at Saratoga Springs Resort & Spa. You get get a 2-3 bedroom villa with at least 3-5 beds, multiple bathrooms, a living area and a kitchen.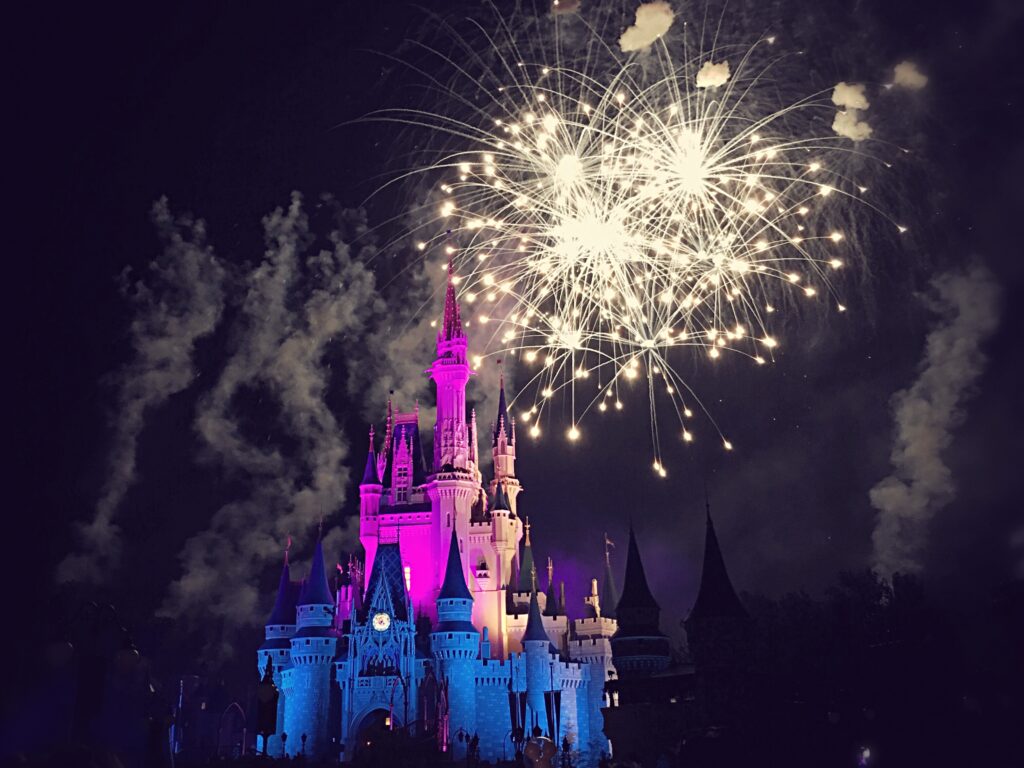 If this is a once in a lifetime, let's go all out girl's trip splurge on Disney's Polynesian Village Resort or the Grand Floridian Resort and Spa. The Polynesian Village Resort transports you to a South Pacific oasis. There are world class restaurants just a lobby away plus it is an easy monorail ride away from Magic Kingdom. The Grand Floridian Resort and Spa will pamper you all with luxurious spa services and exquisite dinning. This hotel is also just a short walk away from Magic Kingdom, so close you don't even have to travel there to enjoy the nightly fireworks show! Whatever Disney hotel you stay at, be sure to check out their epic pools!
Dinner And Drinks
Every girl's trip needs to include an amazing dinner and even better drinks. Plan on at least one night where you get dressed up and treat yourselves to an out-of-this-world meal, which isn't hard to find in Disney. Consider California Grill located in Disney's Contemporary Resort. You can take in the sights of Magic Kingdom and the Seven Seas Lagoon while enjoying the best Californian cooking. You can't go wrong either at Flying Fish at Disney's Boardwalk. You will love the seafood and atmosphere, try the Cocoa Breach for dessert, trust me! If you are at Disney Springs, be sure to head to Gideon's Bakehouse for a special treat.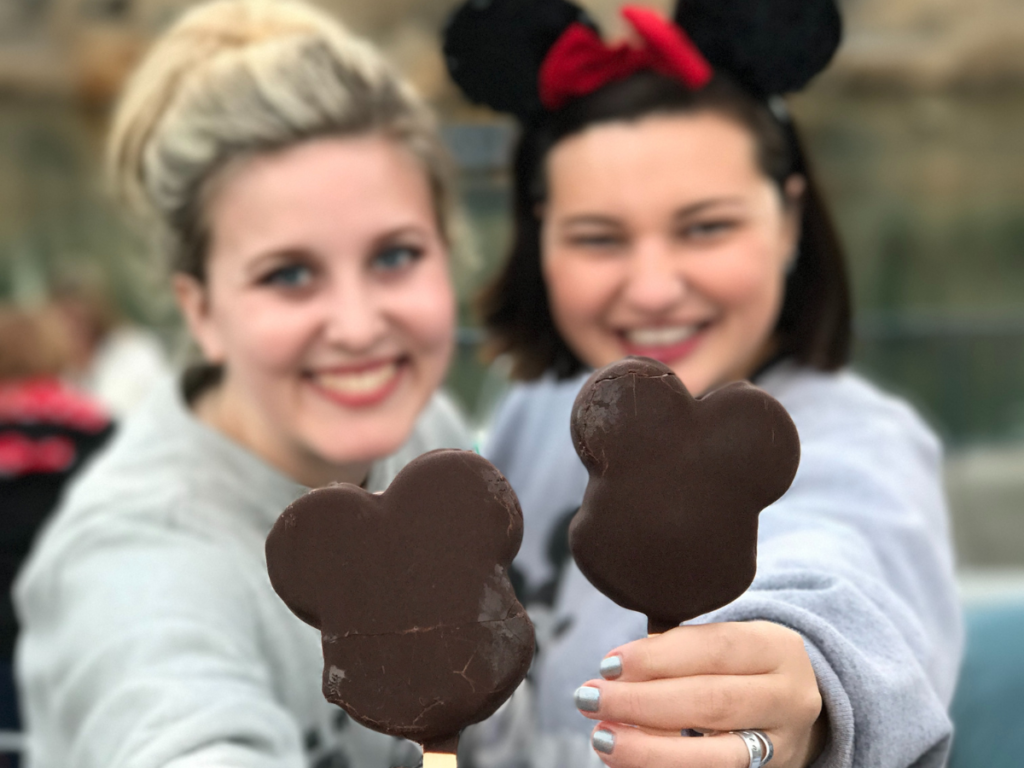 What To Do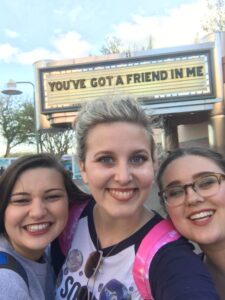 An obvious activity while at Disney is to head to the parks, and yes do just that! Epcot can be fun to ride some attractions and then eat and drink around the world. The thrill seeking ladies can hit Splash Mountain and Space Mountain at Magic Kingdom, say hi to Indian Jone's in Hollywood Studios, and don't forget an unforgettable safari ride at Animal Kingdom. Head to Disney Springs also for some shopping, great restaurants and some live music on most nights!
For a fun experience try Sangria University at Disney's Coronado Springs Resort. You will be able to learn about the history of Sangria while tasting and also making your own glass of Sangria. This class is $59 and about 90 minutes long. A special activity would be getting a unique Disney tour! Disney's Keys to the Kingdom tour is a 5 hour in depth tour that will take you and your friends through Magic Kingdom like never before!
Disney is the perfect destination to celebrate with the amazing women in your life. You can't go wrong with the great hotels, amazing restaurants, and of course the magic of the parks! Disney is the place where you and your friends can relax and unwind or live it up to the fullest. So start that text chain and get your Disney planning on!
Written by
Erin Bonsall
Contributing Writer
Erin is mom of 4 little boys and a pre-school teacher, from outside of Charlotte, NC. She remembers one magical Disney trip at a young age, but having children made her want to bring her own kids to the happiest place on earth! One trip 7 years ago started a love for everything Disney! Now her family visits Disney World as much as possible and it is their favorite place to make magical memories!