Mother's Day is just around the corner as we will celebrate a little early this year on Sunday, May 8. If you're looking to shower the Disney-loving mom in your life with something other than flowers and treats, take a look at the 10 Mother's Day gift ideas below!
1. Disney Cookbooks
If mom can't be at the parks to enjoy her favorite Disney snack, then the next best thing is making it at home!  Big bonus points if you make her favorites for her and then gift her the cookbook(s)!  There are many from which to choose, but The Unofficial Disney Parks Cookbook and The Unofficial Disney Parks Drink Recipes Book have the greatest appeal. Recreate your favorite Disney snacks and drinks at home including Pizza Spring Rolls, Cheshire Cat Tails, Carrot Cake Cookie Sandwiches, LeFou's Brew, and, of course, Dole Whip floats!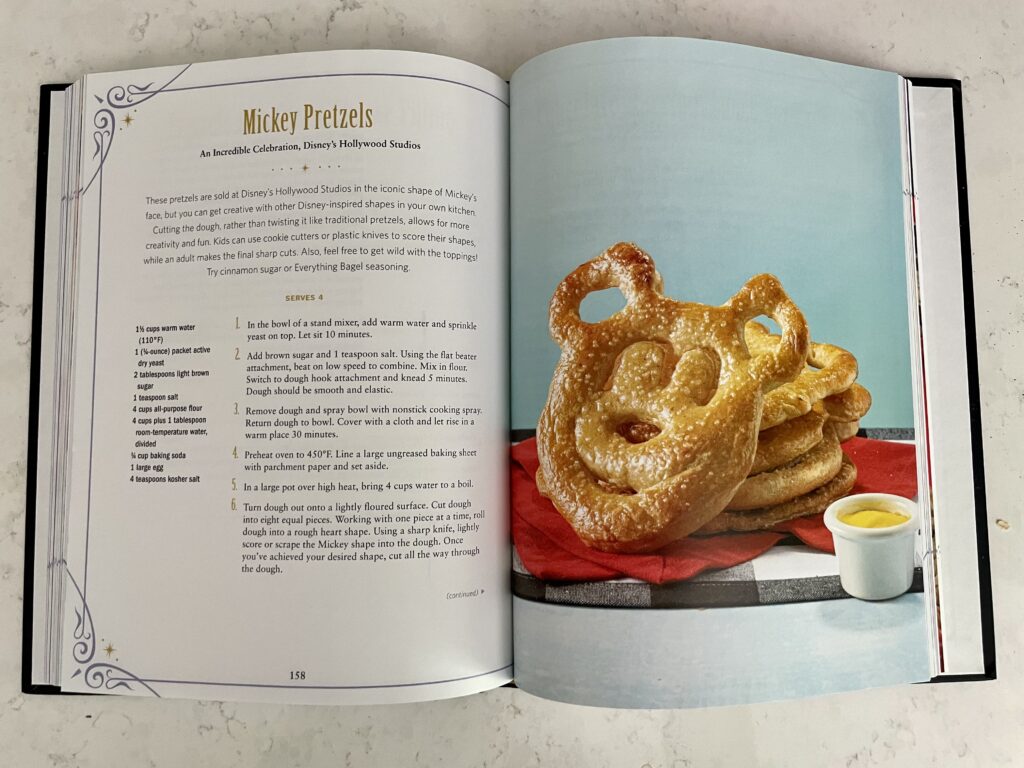 2. Disney Collection From BaubleBar
If you're looking for tasteful and beautiful Disney-inspired jewelry, you can choose something from the Disney collection from BaubleBar. Treat mom to her favorite character studs or a dainty ring, bracelet or necklace. Many items are made with 18K gold ensuring they are a gift that will last throughout the years!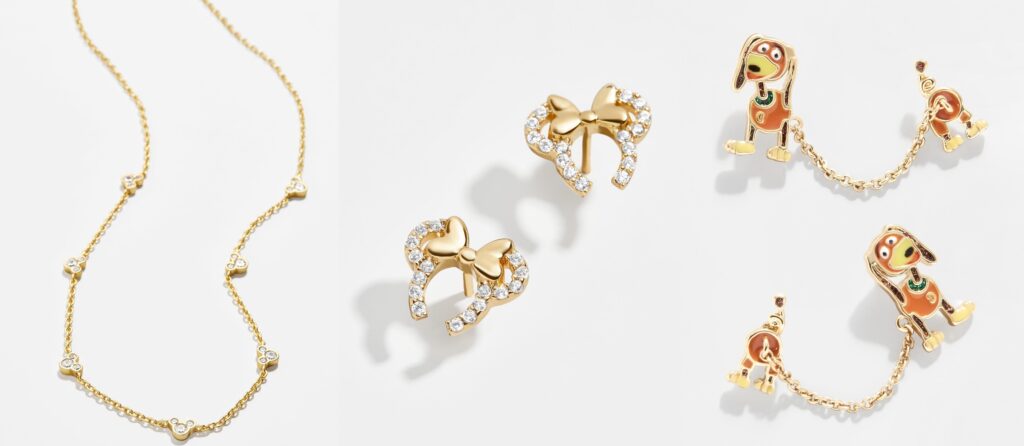 3. Minnie Ears
One can never have too many pairs of Minnie or Mickey ears! With new themes, colors, and varieties being regularly released, add a pair to mom's collection. If you won't be in the parks or are not within close proximity to a Disney store, you may order eares online from shopDisney or from a number of Etsy shops who market their own unique Disney-inspired designs!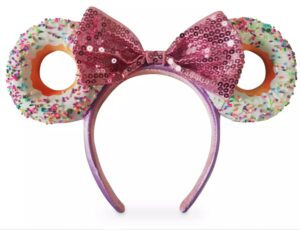 4. Loungefly Backpack
Loungefly backpacks are not only cute, but a functional accessory for the Disney parks or any time! Whether mom has never splurged on herself or if she already has a few to her name, adding one with the theme of her favorite character or movie would make a great gift. Made of vegan leather, these backpacks are durable and something from which you will get your money's worth!  Choose a Loungefly crossbody if mom isn't one to wear a backpack and if budget allows, don't forget the coordinating wallet! Purchase online from shopDisney or directly from Loungefly's website. Loungefly also offers their own Minnie Ear headbands!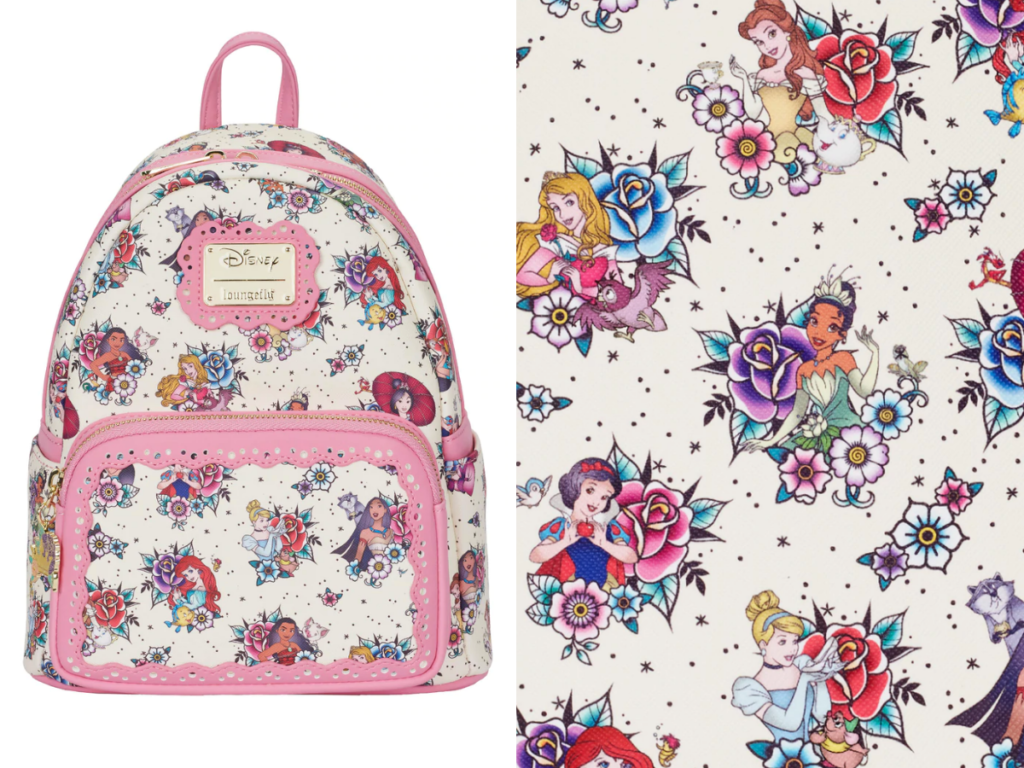 5. 50th Anniversary Music Box
If the Disney-loving mom in your life has been a long-time fan, then she would appreciate a gift commemorating Walt Disney World's 50th Anniversary! The music box would make for a wonderful keepsake and plays the iconic A Dream is a Wish Your Heart Makes from Cinderella. Shop for other 50th anniversary commemorative items online at shopdisney.com.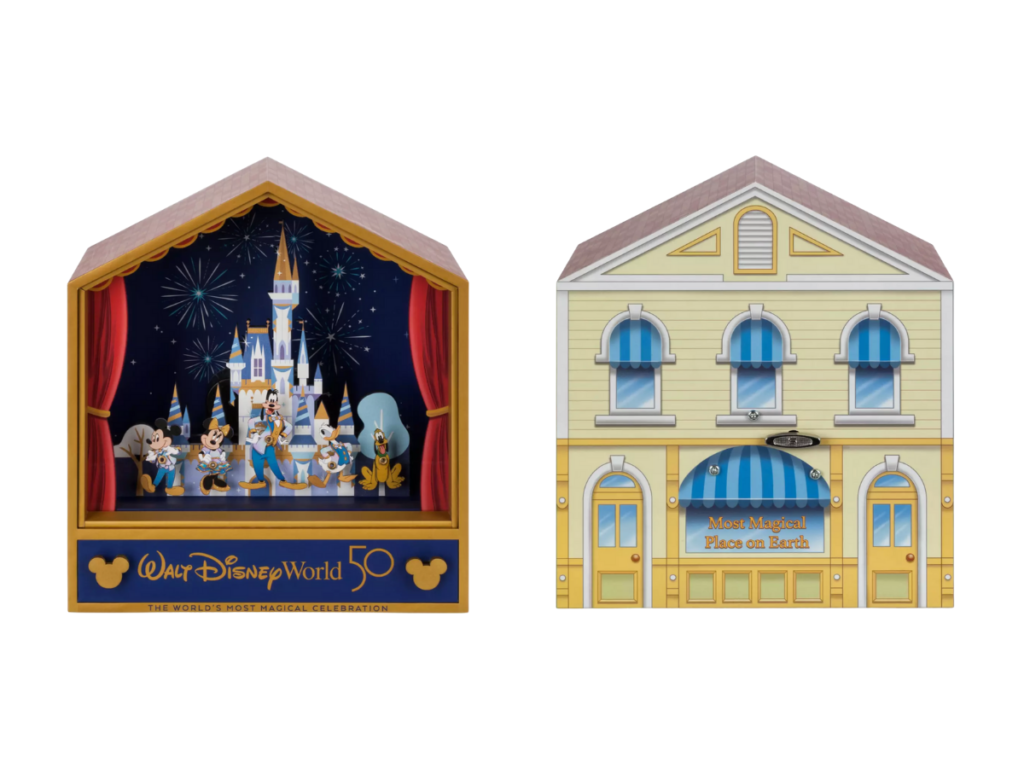 6. Tickets To Disney On Ice Or Disney On Broadway Show
Disney-loving moms will appreciate anything that reminds them of The Happiest Place on Earth! Transport them there for a few hours by purchasing tickets to an upcoming Disney on Broadway or Disney on Ice show that is coming to a nearby city.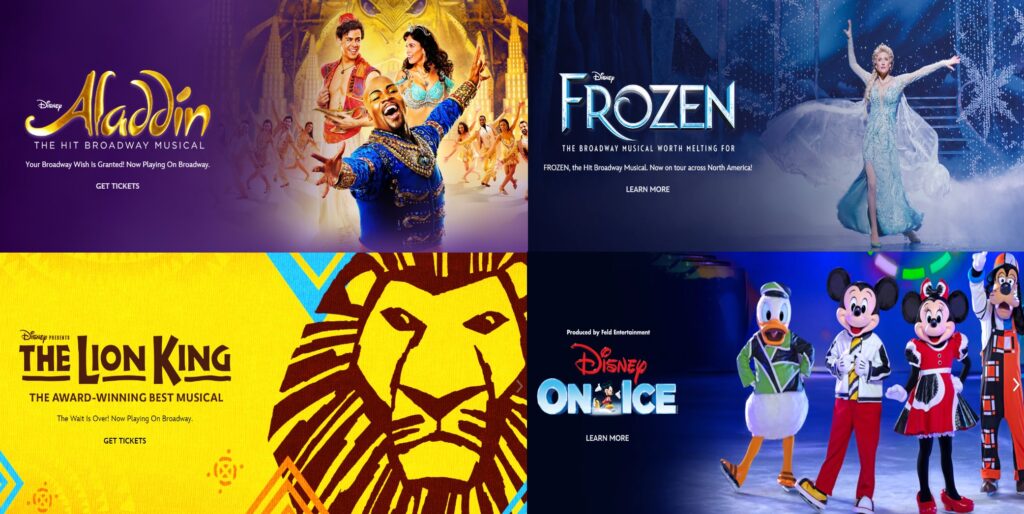 7. WDW Magazine
There are a lot of ways to keep up with Disney news via blogs, videos, and apps, but a great gift idea for the mom who loves Disney is a subscription to WDW Magazine. Arriving to her mailbox each month, this publication is filled with lively pictures, the latest happenings, and wonderful tips for visiting the parks. Get a full year's subscription for just $96.00!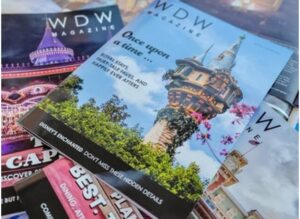 8. D23 Membership
If your mom is a true Disney fan, then she may love a D23 membership, the official fan club of Disney! As a paid member of D23, you'll have access to online and in-person events such as red carpet premiers and new attraction previews. You will also have the ability to purchase exclusive D23 merchandise, will receive the quarterly publication of D23 magazine, and be privy to special discounts and offers. Choose a membership just for mom or for $30 more, add a 2nd pass so you can both take advantage of the membership's benefits!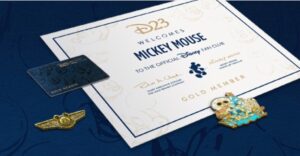 9. Disney Puzzle Or Board Game
A great way to spend time with mom is to put together a puzzle or play a game! Take on the challenge of a 3D puzzle of Sleeping Beauty's Castle or go really big and purchase one of the mega puzzles consisting of ten 1,000-piece puzzles! There are many Disney-themed board games including countless versions of Monopoly, my favorite being the version with the pop-up Cinderella's castle in the middle! There is also the relatively new It's a Small World board game, Code Names Disney, and Disney Color Brain, a fun trivia game testing who remember the color of specific details in 20 different Disney movies.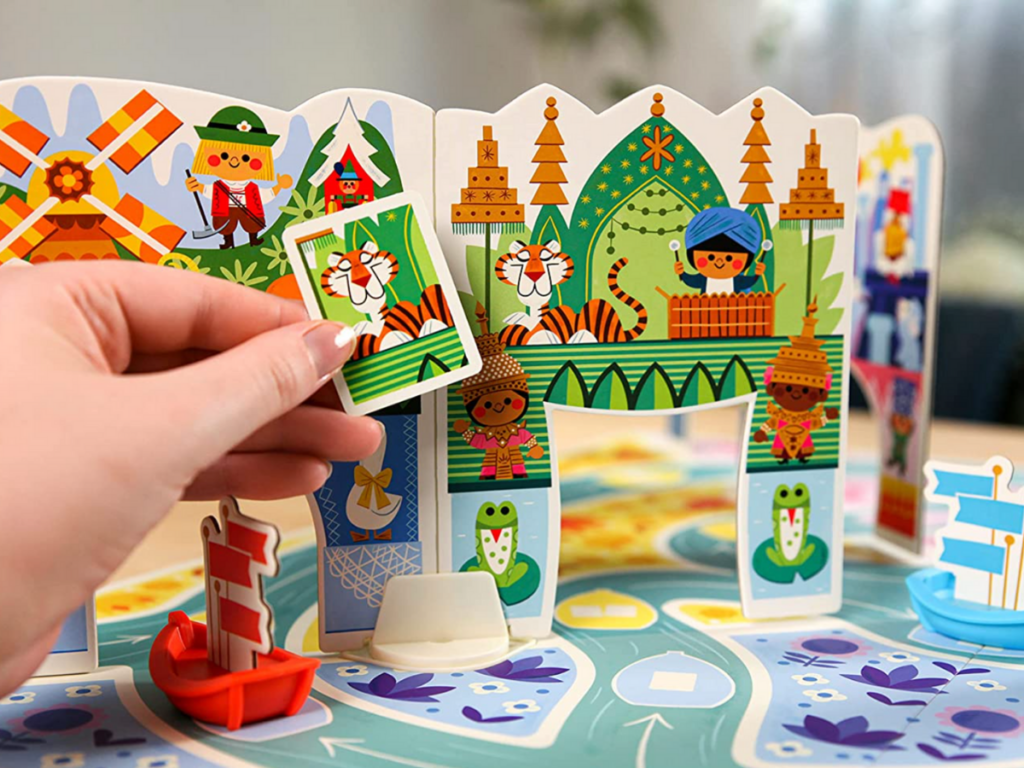 10. Framed Photo Of the Family At Disney
What mom appreciates most is making memories with her loved ones. While giving the gift of a Disney vacation on Mother's Day is not in the budget for most, the next best thing is commemorating the good times shared among family. Choose a favorite photo from your last visit to the parks and have it custom framed or order a large canvas that can be proudly displayed. If you have extra time, you can make mom a photo book of your last trip together! Shutterfly offers several Disney themes from which you can choose for your memory book.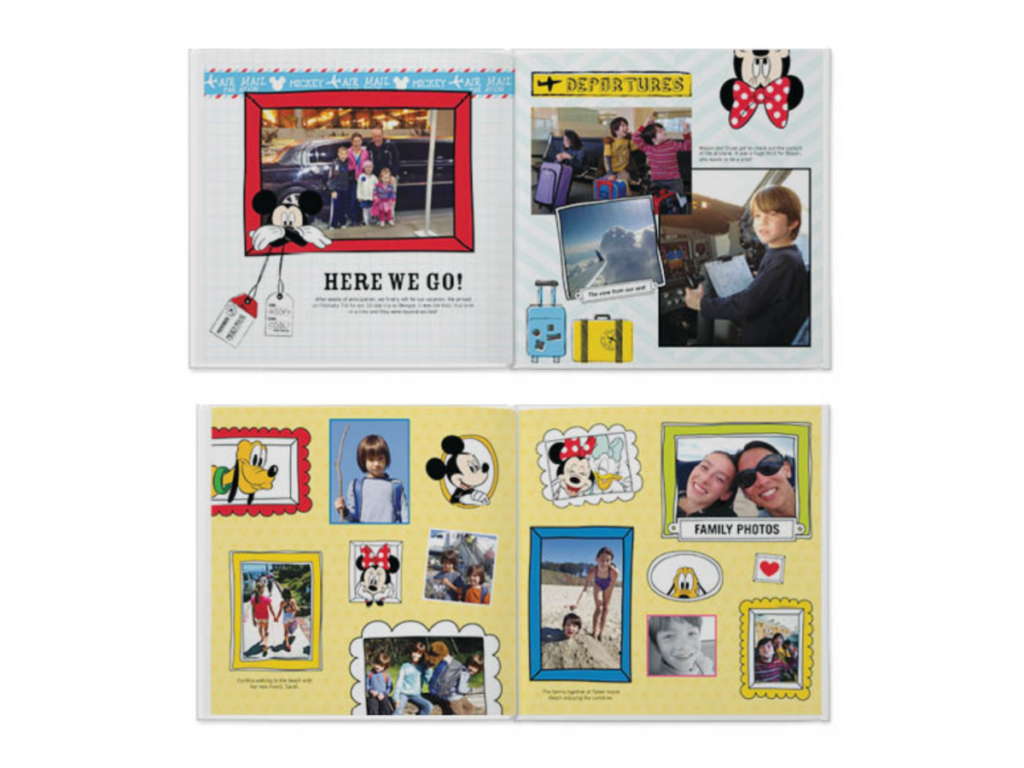 No matter what you choose for you Disney-loving mom, you can't go wrong. Your thoughtfulness shown by gifting her something she loves will be cherished just as much as the time you spend together! What are you buying your Disney-loving mom for Mother's Day this year? Are you a Disney-loving mom?  What is on your wish list? Let us know in the comments below!
Feature photo courtesy of Disney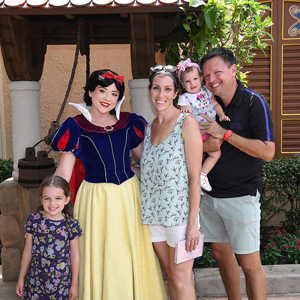 Written by
Shelley Wehler
Contributing Writer
Shelley is a stay-at-home mother of two girls living outside of Charlotte, North Carolina. Her love of all things Disney has grown even more as she sees the magic come alive through the lens of her young daughters. She spends her free time keeping up with the latest in Disney news and daydreaming of her next trip to the parks!