I recently had the opportunity to do Disney's Keys to the Kingdom Tour at Magic Kingdom. This tour is an in-depth, 5-hour look at the first and most iconic park at Walt Disney World. This tour includes Disney history, hidden secrets, backstage visits, a delicious lunch, special keepsakes, and more! Without spoiling too much, I want to share my honest experience with you so you can decide for yourself if this is an experience you want to add to your Disney bucket list. 
Tour Highlights
Experience a Disney Park like a VIP.
Learn the hidden secrets of classic attractions at Magic Kingdom.
Access the infamous Utilidor that allows Cast Members and supplies to navigate the park unseen.
Enjoy a delicious lunch and take home an exclusive keepsake.
Make memories that will last a lifetime!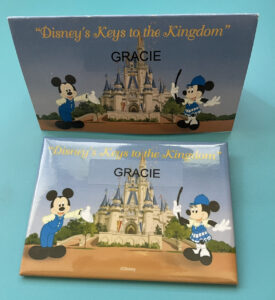 While this tour has a separate purpose from the Disney VIP tours, you get treated like a VIP. Think of this as an educational VIP tour experience with lots of fun surprises. As a former Cast Member, this was a fun experience for me because I got to see the areas I used to work in every day from a guest's perspective. As a huge history buff and Disney fan, this was a wonderful experience since we learned so much about the history of Walt Disney World. We had the absolute best guide (shoutout to Drew) – he truly embodied what it is to be a Disney Cast Member and his love for Disney and its history made the tour that much better.
While on this tour, you are not allowed to take photographs and videos since you are gaining access to proprietary information and going backstage (Disney's term for employee-only areas). To keep the temptation away, you are required to keep your phone put up at all times even when onstage (guest accessible areas). It was so hard not to take pictures during certain times, especially when we got an unexpected surprise of being just feet away from the Maleficent float!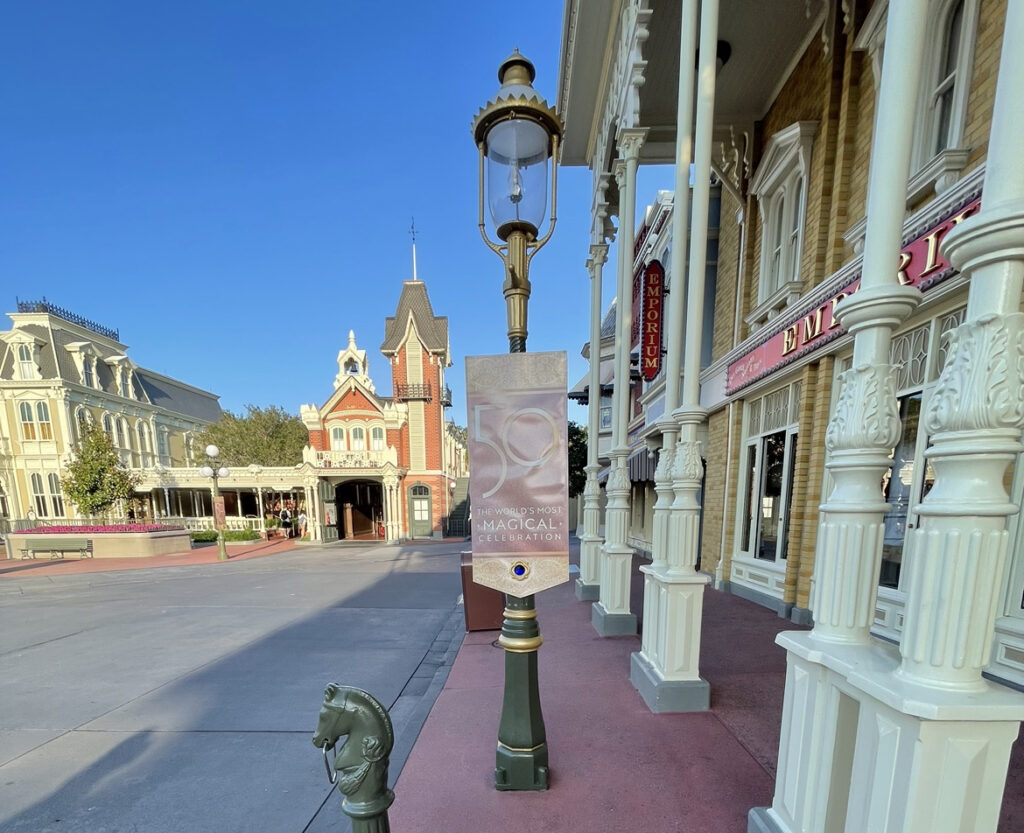 There are so many things I could share that make this a bucket list experience, but I don't want to share specific details since the wonder of it all is the surprise. So, this just means you need to experience it for yourself soon! Below are some of the pros and cons of the tour, plus important information that will help you should you decide to experience this for yourself.  
Pro's
If you schedule the first tour of the day, you will be in the park while it's still fairly empty and get some incredible pictures prior to the start of your tour.
Learn fascinating information about park icons, attractions, and hidden details that make the magic of Disney come alive.
You get to enjoy a delicious VIP, reserved lunch experience. Our meal was from Peco's Bill, which is one of my favorite Magic Kingdom restaurants so I was thrilled.

 

Get VIP experiences for iconic park attractions. Hint: think opening day attractions
You get to go into backstage locations and visit the Utilidors – This is probably the main reason a lot of people sign-up for this tour.
Con's
I honestly don't have any negative feedback! I know that may sound fake, but it's true. The only negative situation we encountered was with Disney security when we arrived but that was a miscommunication on their part and of no fault to the tour. As a former Cast Member, I honestly wasn't expecting too much but I thoroughly enjoyed this tour. I worked in Magic Kingdom every day yet I still learned new information I'd never known before and experienced new things – like being up close and personal with Maleficent in all of her glory.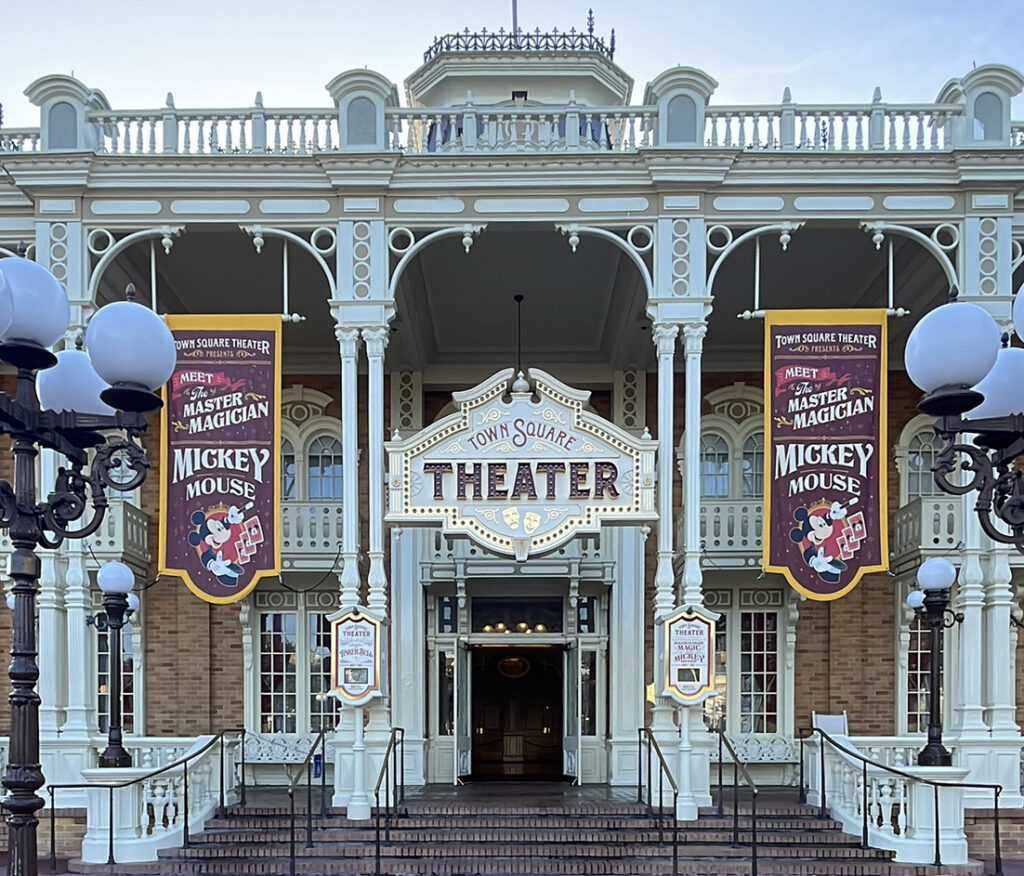 Important Information to Know
The cost of this tour is $114.00 + tax per person. Prices vary by date.
Guests must be 16 years of age or older and have a valid photo I.D.
Annual Passholders and Disney Vacation Club Members qualify for a 15% discount.
Advance reservations are highly recommended. Same-day reservations can be made on a limited basis and are subject to availability.
Theme park admission is required, but not included in the price of this tour. Theme park reservations are also required. Your purchase of this tour does not guarantee theme park admission or reservations, so be sure to make those as soon as possible.

 

This is an outdoor walking tour, so check the weather forecast and dress appropriately as this is a 5-hour experience exploring all over Magic Kingdom.
No cameras, video equipment, or mobile phones may be used throughout the duration of the tour. Photography is strictly prohibited.
Locations and attractions visited on your tour are subject to change without notice.
If your tour is scheduled to begin prior to park opening, make sure you arrange your transportation. Even if you are staying at a Disney Resort, you may want to schedule an Uber/Lyft or drive yourself to the park to make sure you arrive on time.

 

Disney recommends that you check-in at Town Square Theater at least 15 minutes prior to the start of your tour. You will forfeit the entire price of your tour if you no-show or cancel within 2 days of your reservation. Pro Tip: Our tour was scheduled for 8 AM but the park did not open until 9 AM. Therefore, we were not allowed to scan into the park until 7:45 AM. Be aware of that if you book an early tour time – The Cast Members are aware of when guests are allowed in, so if that also happens to you they understand. We were all stressed out at first since they wouldn't even allow us through security at TTC until 7:30 AM, what a way to start the day!
I hope this review of my experience has helped you! Whether you've been debating taking this tour for yourself or you've never even heard of it before, I hope this has helped you with your decision. Have you done Keys to the Kingdom? If so, let us know what your thoughts were in the comments below. We would love to hear what you thought of your experience!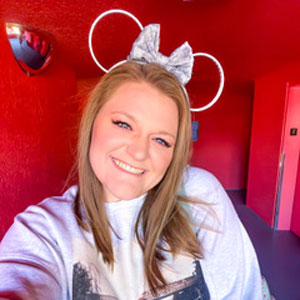 Written by
Gracie Waldrop
Contributing Writer
Gracie is a South Carolina native who loves to share the magic of Disney. In 2015 she began her Disney journey as a Cast Member and never looked back. She loves to put her knowledge and love of Disney to use by creating fun content and sharing helpful information. Helping others discover the magic of Walt's dream come alive in the eyes of children of all ages is what keeps her motivated. When she's not inside the parks you can most likely find her planning her next visit to the Most Magical Place on Earth.