Split stays at Disney Vacation Club resorts are a great way to experience different resorts during the same trip. Disney will transport your luggage from your first resort to the next upon request to help make the logistics as simple as possible. Beyond getting to stay at the various resorts, a bucket list item for many Disney Vacation Club owners and renters, doing a split stay can also be advantageous in terms of making the most of of your vacation.
Theme Park Access
When I travel to Walt Disney World, my primary focus is being in the theme parks. Therefore, I like to spend as little as time waiting for free transportation as possible. For me, the ability to quickly walk to and from a park is a game-changer when planning out my days. My favorite split stay pairing when considering theme park access is BoardWalk Villas and Bay Lake Tower. From the BoardWalk Villas, you are able to walk or take a friendship boat to EPCOT and Hollywood Studios, and from Bay Lake Tower you can easily walk or take the monorail to Magic Kingdom. This is also an awesome split stay because cost wise BoardWalk Villas tend to be a bit less expensive than many other resorts, so you can save some Vacation Points at BoardWalk Villas to help you splurge a bit at Bay Lake Tower.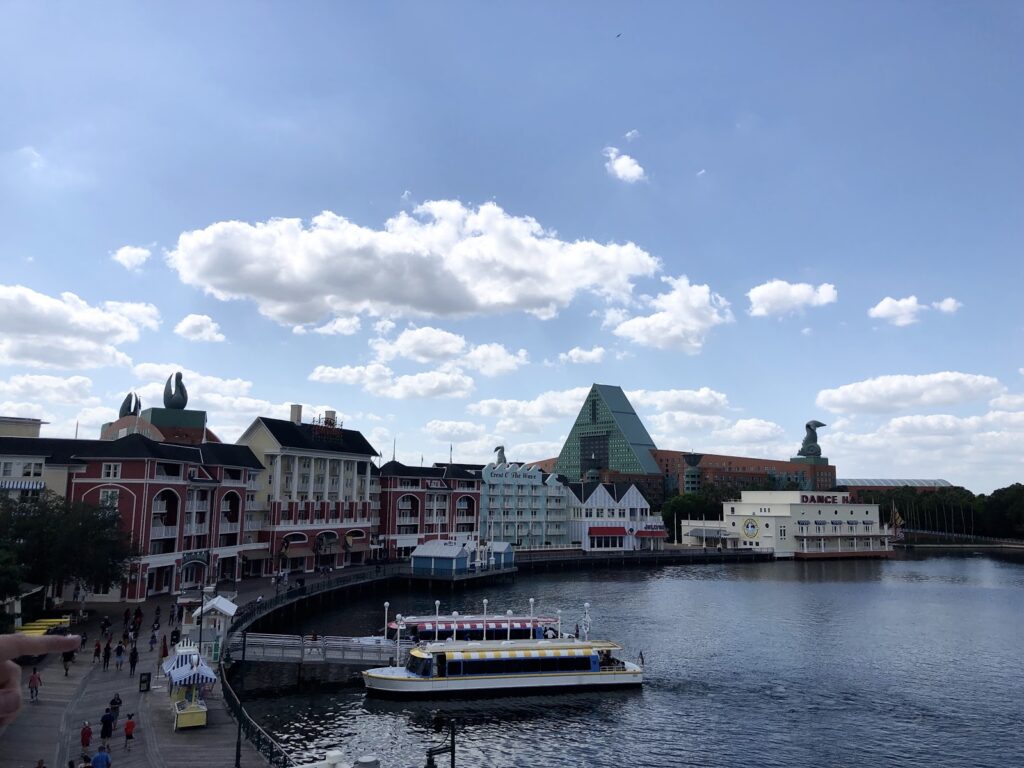 Beach Club Villas and Riviera Resort are also top tier for theme park access. From the Beach Club Villas you are literal steps away from EPCOT. You can also access Hollywood Studios pretty easily via boat, or by taking the Skyliner from EPCOT. It is possible to walk to Hollywood Studios from Beach Club Villas, but it may be a bit too far for guests with mobility issues or smaller children. This is specifically why I choose the BoardWalk Villas over Beach Club Villas. BoardWalk is more centrally located to both EPCOT and Hollywood Studios, whereas Beach Club heavily favors access to EPCOT over Hollywood Studios. The Riviera Resort is not walkable to any theme park, but is a Skyliner resort. This means you can hop on the Skyliner and go directly to EPCOT in only a few minutes, or take the Skyliner to Disney's Caribbean Beach Resort to grab the connecting line to Hollywood Studios.
Foodie Paradise
Disney is always offering new food options, which makes dining at the resort a true adventure. Saratoga Springs and Beach Club Villas go hand in hand for food lovers. With easy access to Disney Springs, staying at Saratoga Springs gives you options from quick, casual, and cheap to dining at establishments created by world renowned chefs. Grab some tasty chicken tenders at Chicken Guy!, or take a tapas tour of Spanish cuisine at Jaleo. Once you've gotten your fill at Disney Springs, move over to Beach Club Villas and take advantage of the proximity to EPCOT. With all of World Showcase at your fingertips, there are countless options to satisfy your cravings! This is especially true during EPCOT's renowned Food & Wine Festival, where on top of the usual World Showcase offerings you will have choices from food booths galore. There are many split stay pairings you can dream up to make your foodie dreams come true–this is just my favorite option.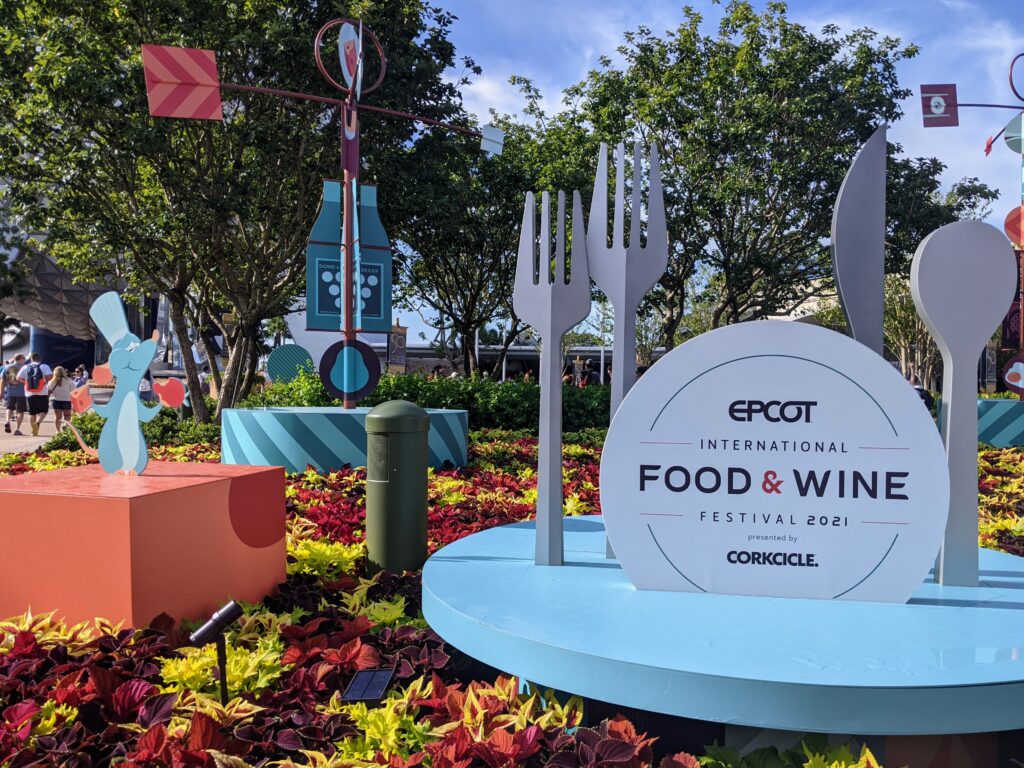 Escape The Theme Park Chaos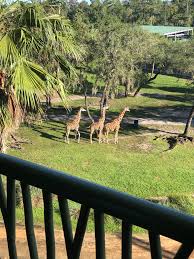 After a long day in the theme parks, it is so nice to come back to a relaxing resort. All Disney Vacation Club resorts offer some respite from the chaotic energy of the theme parks, but my favorites by far are Animal Kingdom Villas and either Copper Creek or Boulder Ridge at Wilderness Lodge. In all of these resorts, it is a little bit hard to believe you are at Walt Disney World! Enjoying a cup of coffee on your balcony at the Animal Kingdom Villas is a breathtaking experience. Waking up with giraffes essentially in your backyard is indescribable. And similarly, Copper Creek Villas and Boulder Ridge Villas transport you to the serene Pacific Northwest. When walking into these resorts, I instantly feel relaxed, and I feel a world away from theme parks.
Extend The Theme Park Theming To Tour Resort
On the other hand, if you want to keep the theming going consider a split stay between Riviera Resort and the Villas at Disney's Grand Floridian Resort. Leaving EPCOT via Skyliner to get to the Riviera Resort will take you from the France pavilion to French and Italian themed Riviera Resort. You will continue that European theme from EPCOT to your resort in style and dining options. Then, continue your resort stay over at the Villas at Disney's Grand Floridian Resort. I am always struck leaving Main Street, U.S.A. from the Magic Kingdom and going to the Grand Floridian. They feel like they go perfectly hand in hand, with elegant Americana as a central focus. It really feels like these resort themes tying into the theme park experience is exactly what Walt would have wanted!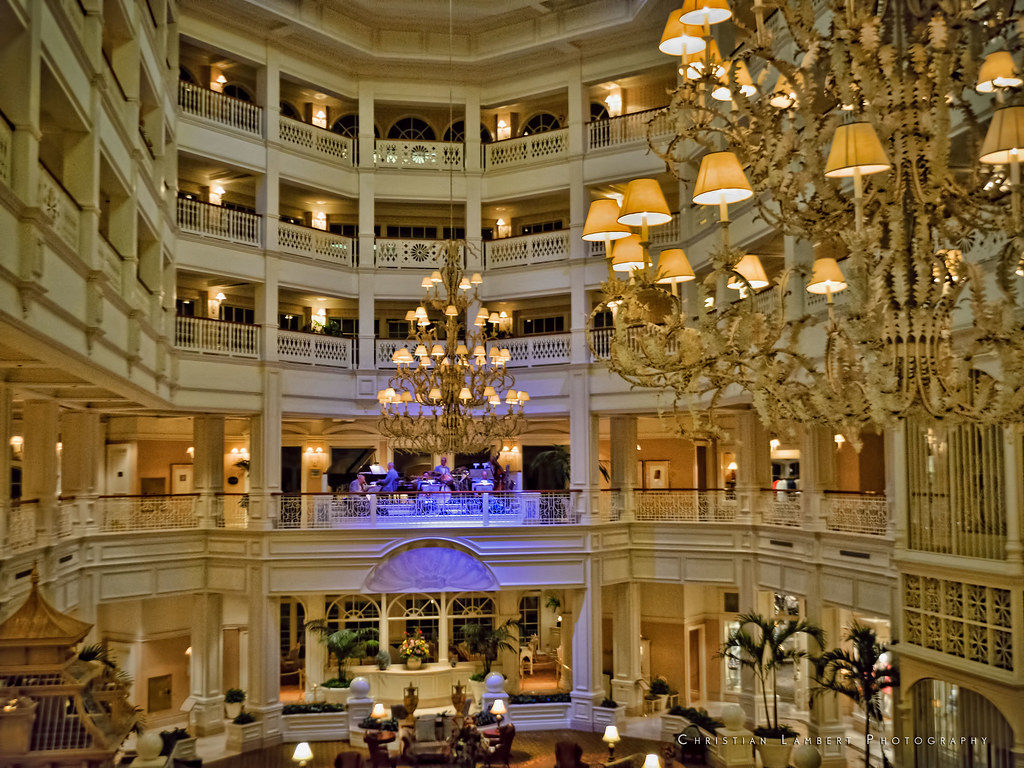 Florida Immersion
When traveling to Walt Disney World, of course, you will be in Florida. But have you ever considered taking it up to another level? Start your vacation at Disney's Old Key West. Not only is this the original Disney Vacation Club resort, the theming exudes everything Florida Keys. Get your Disney theme park fix in while staying at Old Key West, then move to a more relaxation second portion of your vacation at Disney's Vero Beach Resort. Here you will truly experience some of the beauty Florida has to offer outside of the Walt Disney World resort!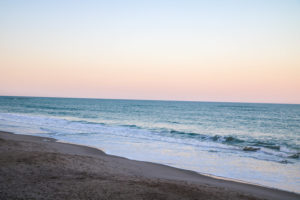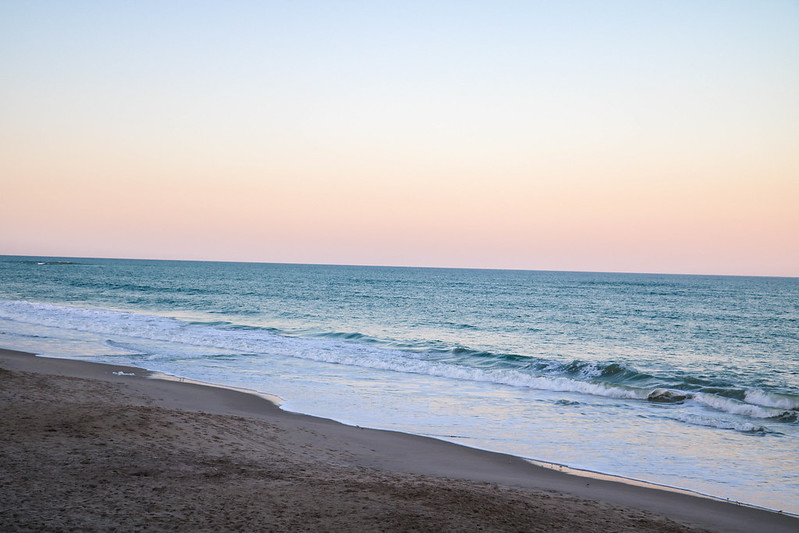 There are so many wonderful options for a split stay between Disney Vacation Club resorts. What are you favorite options for a split stay? Let us know in the comments down below!
Looking to book a split stay? DVC Shop can help! Check out confirmed reservations!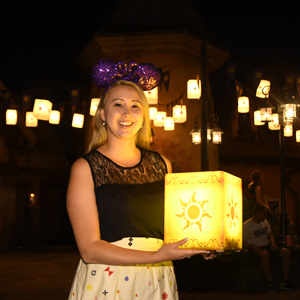 Written by
Jacqueline R.
Contributing Writer
Jacqueline is a PhD scientist with a passion for synthesizing detailed information in an understandable format. She is a Disney Vacation Club owner, overall Disney fan, and the primary content creator on the YouTube channel Pixie Dust PhD.