Disney Vacation Club currently offers 15 beautiful resorts across the United States at theme park and beach locations. However, before DVC grew into what we know and love today, Disney Vacation Club started as just a single resort! The resort currently known as Old Key West used to be called Disney's Vacation Club Resort.
The Birth of Disney Vacation Club
In 1990, Disney publicly revealed its plans to break into the timeshare industry and began sitework for the first Disney Vacation Club resort at Walt Disney World. The following year, 1991, was also an eventful year that included the introduction of the original Disney Vacation Club logo, permits filed with local government for this first resort, debut of the DVC Preview Center, and the beginning of ownerships sales for Disney's Vacation Club resort. Finally, in December 1991, the resort now known as Old Key West opened to members staying with points!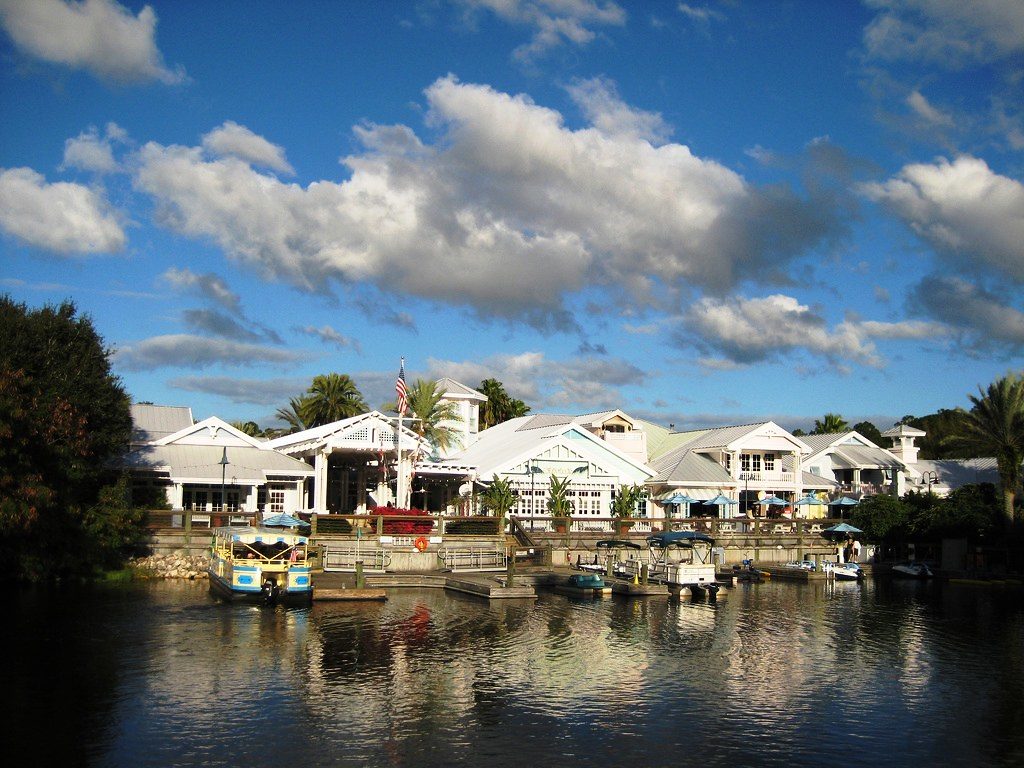 This original Disney Vacation Club Resort was themed to reflect the heritage of Florida, which you can still see present today. Flourishes around Old Key West evoke the feeling of the Florida Keys in the early 1900s. For example, the lighthouse at the pool brings to mind the famous Key West lighthouse.
Marketed as "where the magic never ends," Disney's Vacation Club Resort was built with the idea of home away from home in mind. Buildings overlook the Lake Buena Vista Golf Course, and villa sizes vary from studios to grand villa three-bedroom accommodations that are all generously sized. Larger villas include amenities such as fully equipped kitchens and full-sized washers and dryers. Since this was Disney's first attempt at a vacation ownership, original incentives were also very alluring. For example, free theme park admission was initially included during your stay.
Seeing initial success with Disney's Vacation Club Resort, Disney Vacation Development, Incorporated continued their vacation ownership market pursuit. Land was purchased at Vero Beach and Hilton Head Island, which later became Disney's Vero Beach Resort in 1995 and Disney's Hilton Head Island Resort in 1996, respectively. Disney's BoardWalk Inn and Villas would become Disney's first mixed-used project, offering both timeshare units and standard hotel rooms, in mid-1996. In January of 1996, to decrease confusion with other DVC properties, the original Disney's Vacation Club Resort was officially renamed Disney's Old Key West Resort.
Old Key West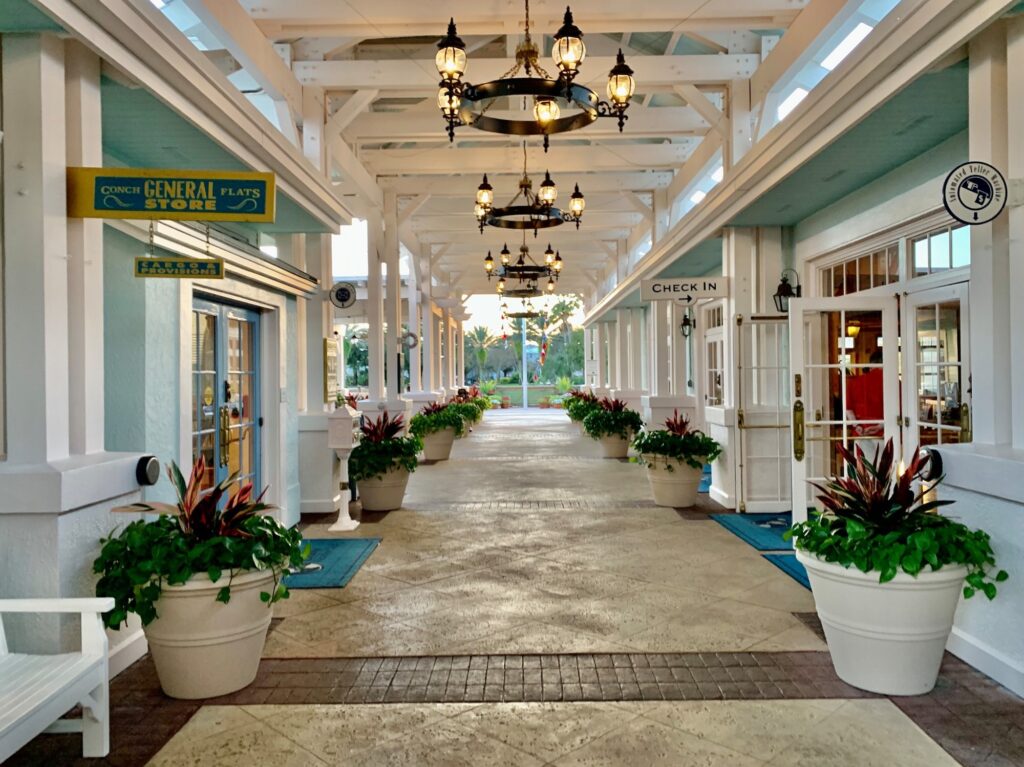 Incidental Disney Vacation Club perks come and go, such as the free theme park tickets, but much of Old Key West remains as captivating as ever. Throughout resort updates, the charming Key West theming is widespread. Plus, although all DVC resorts undergo routine renovations, the building structures themselves do not change. This means the generous original room sizes at Old Key West have the same footprint today as in 1991, which gives this resort some of the most spacious rooms of all the DVC resorts. Because Old Key West was the original Disney Vacation Club resort built to genuinely feel like home, guests today still enjoy many of those benefits. Aside from large room sizes, the resort features a bevy of activities to keep everyone entertained while not at the theme parks. The Old Key West grounds are also sprawling and lush, truly making Old Key West feel like a dream vacation destination.
If you are interested in owning a Disney Vacation Club contract with an Old Key West Home Resort and calling the original Disney's Vacation Club Resort your home away from home, work with DVC Shop resale experts today! You can also rent DVC points to stay at the beautiful Old Key West Resort without committing to ownership.
Have you stayed at DVC's Old Key West Resort? What do you love about the original Disney Vacation Club Resort?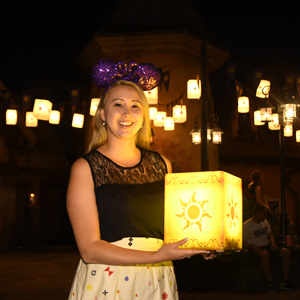 Written by
Jacqueline R.
Contributing Writer
Jacqueline is a PhD scientist with a passion for synthesizing detailed information in an understandable format. She is a Disney Vacation Club owner, overall Disney fan, and the primary content creator on the YouTube channel Pixie Dust PhD.