At Disney Springs, you'll find a variety of options for shopping, entertainment, and, my favorite, dining. They offer a wide range of cuisine choices at their table service restaurants, with the availability to book up to 60 days in advance when staying on Disney property. But what options are there for those without reservations? Of course, you could check Disney's App for last-minute availability- or instead, you could try one of Disney Springs's amazing quick service options! Check out my 5 favorites below.
The Polite Pig
The Polite Pig is one of those places where you'll smell it before you see it. Located right next to the Lime Garage entrance, this popular barbecue eatery serves up some southern favorites. Their menu includes salads, sandwiches, from the smoker, and market sides. You'll find items like pulled pork, brisket, ribs, sausage, and fried chicken. Last time we went my partner and I split the butcher board. Recommended to serve 2, this board is made up of pork, chicken, brisket, and cheddar sausage and comes with a side of coleslaw, 2 cornbreads, 2 pickles, and 2 market sides of your choosing. For our sides, we chose grilled street corn and BBQ waffle fries. This, and every other meal we have had at the Polite Pig was exceptional!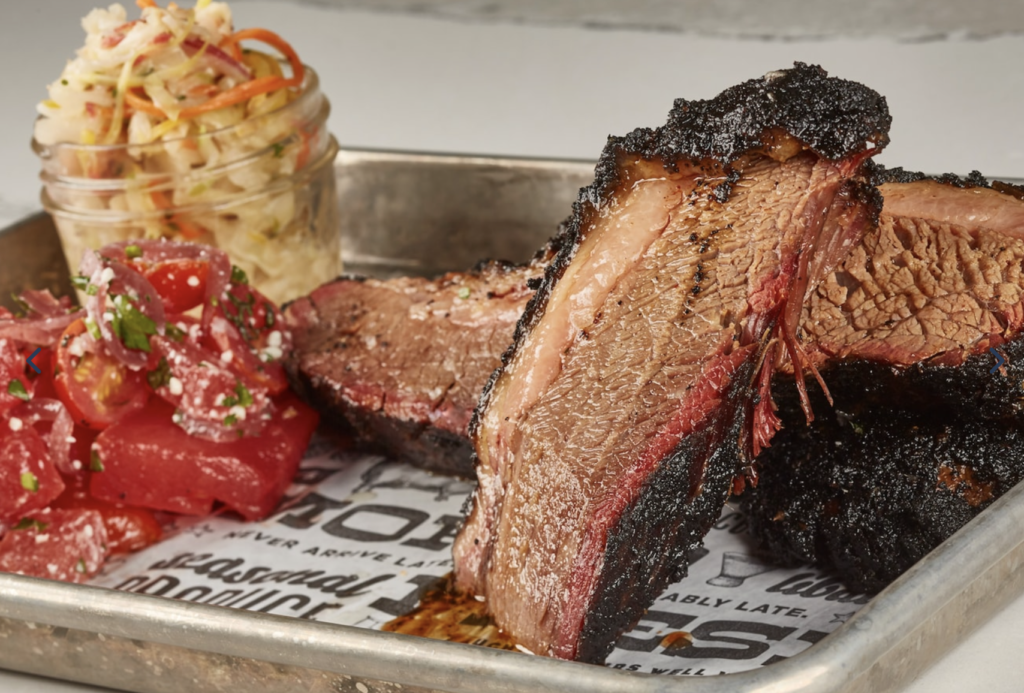 Chicken Guy!
Guy Fieri, host of the popular Food Network show Diners, Drive-Ins and Dives, opened up Chicken Guy in 2018. Facing the Wolfgang Puck Bar & Grill, this fast food joint is attached to the side of Planet Hollywood in Town Center, Disney Springs. Known for their crispy fried chicken and 22 sauce offerings, Chicken Guy serves up chicken tenders, chicken sandwiches, salad bowls, and sides like french fries, coleslaw, fried pickles, and mac n cheese.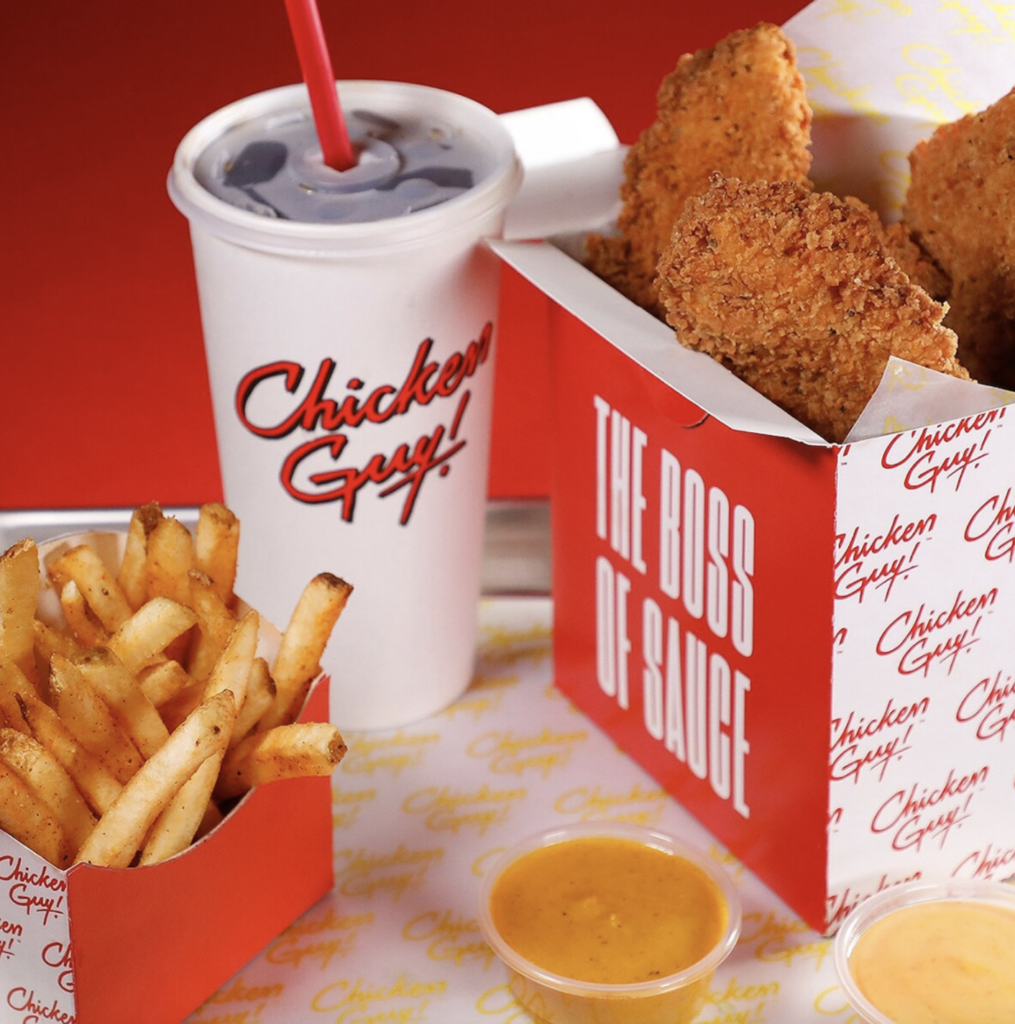 Cookes of Dublin
In the Springs Landing, next to the Raglan Road, you'll find Cookes of Dublin, an Irish-inspired quick-service restaurant. Their menu includes classics like fish and chips (my personal favorite!), battered chicken tenders, and burgers. They also serve a southern-style chicken sandwich, a buffalo chicken sandwich, and sides such as onion rings, crushed peas, Irish cheese and bacon dip, and curry sauce.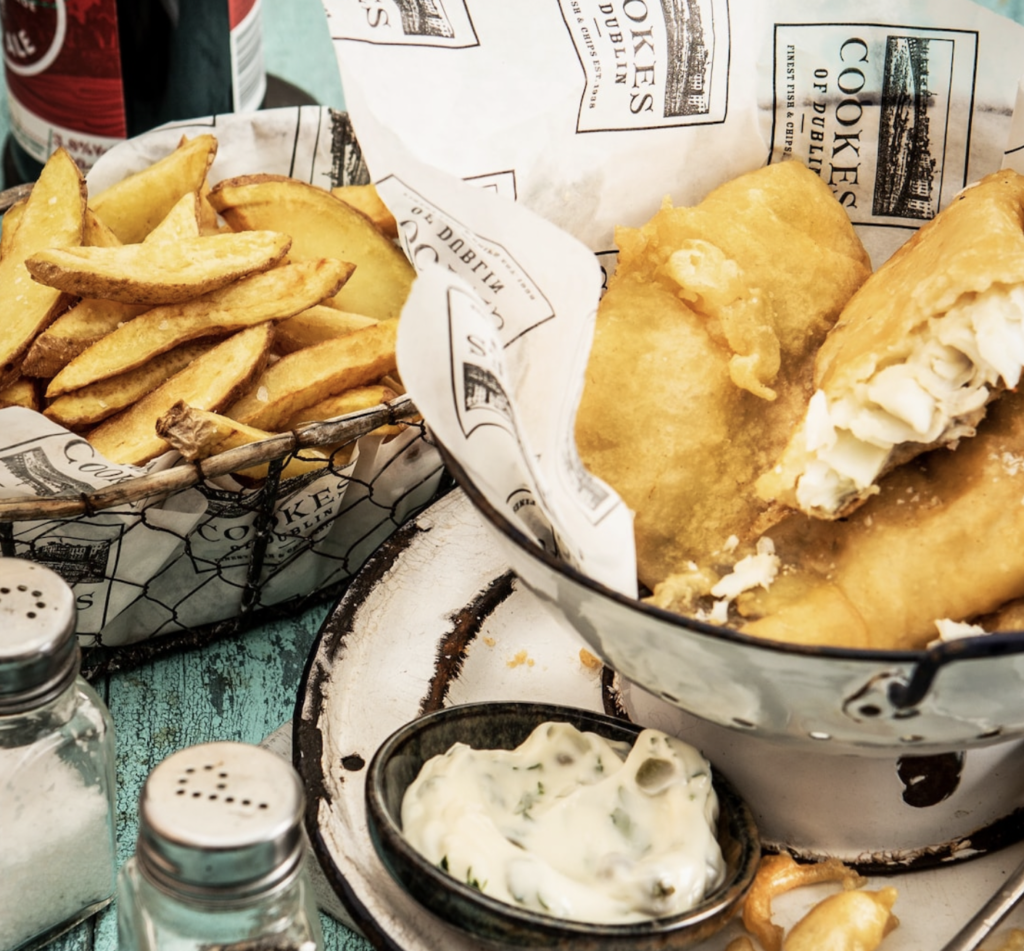 Earl of Sandwich
It might just be me, but sometimes all I need is a good sandwich after a long day of running around the parks. Located at the Disney Springs Marketplace, Earl of Sandwich offers this with their breakfast, lunch, and dinner options. Some of my favorites are the Holiday Turkey, which comes with turkey, cornbread stuffing, gravy, cranberry sauce, and mayo, or the Chipotle Chicken Avocado, a combination of chicken, bacon, cheddar, avocado, lettuce, and topped with chipotle sauce. They also offer wraps, salads, soups, and sides!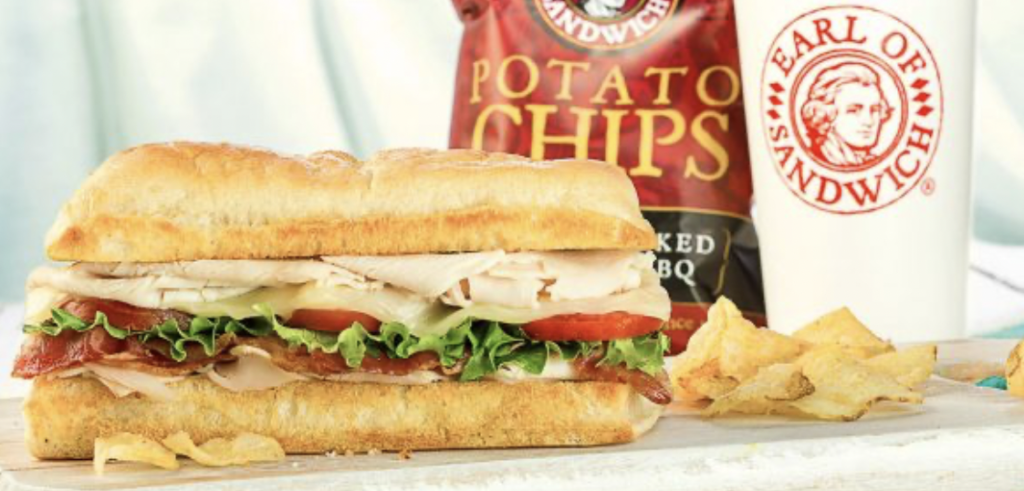 YeSake Kiosk
YeSake Kiosk is a Japanese-inspired quick-service option on the West Side of Disney Springs. They have street food snacks like Karaage, a Japanese-styled fried chicken, Taiyaki, a sweet pastry, and Chicken and Pizza Buns. They also offer pre-designed bowls or you can build your own Poke bowl. These bowls can be made with ahi tuna, salmon, chicken, beef, or tofu, and topped with an assortment of vegetables and sauces.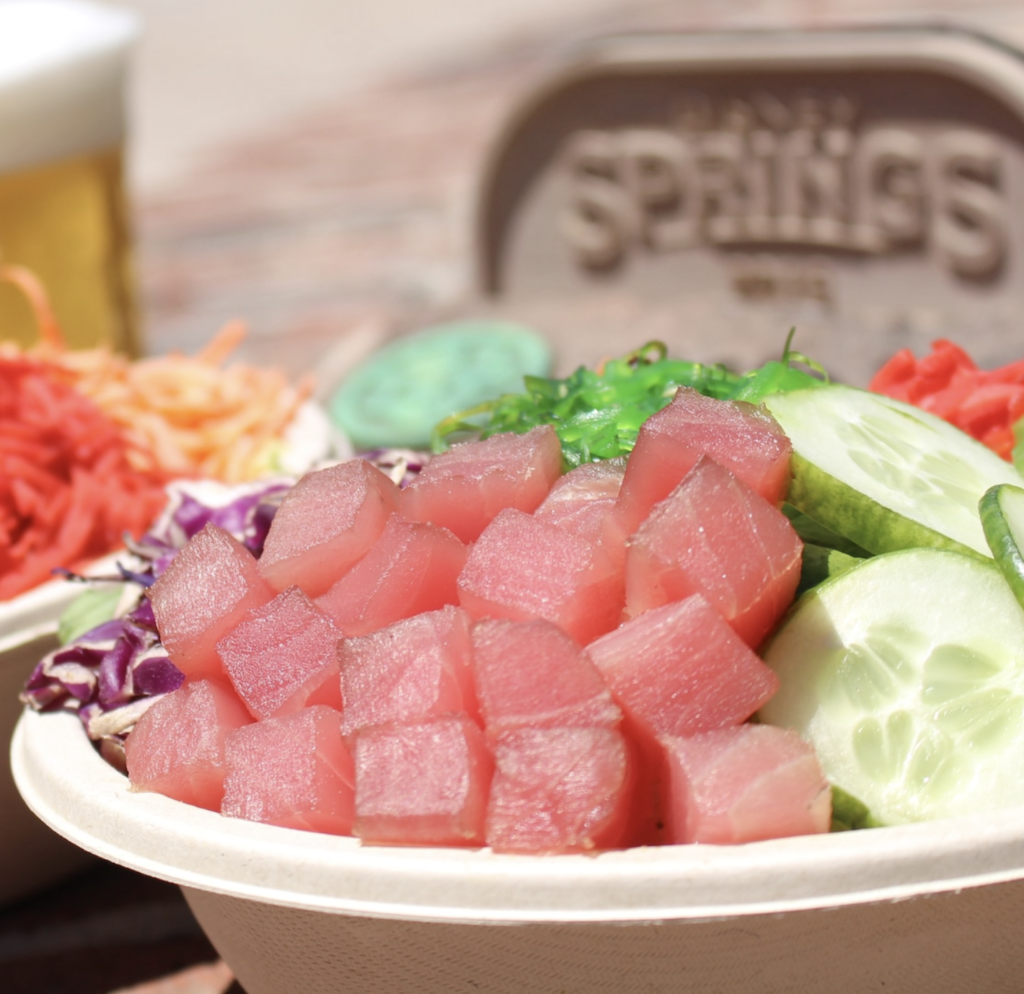 With all the options Disney Springs has to offer, what's your favorite quick-service restaurant? Let me know in the comment section below!
Featured image courtesy of Disney.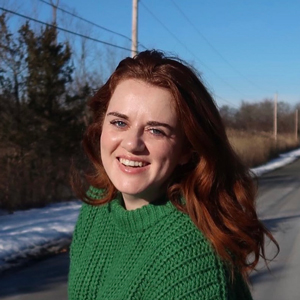 Written by
Brittany Gallant
Contributing Writer
Brittany has been traveling to Walt Disney World since she was two years old. Now a Disney Vacation Club member and annual passholder, you can often find Brittany at The Most Magical Place On Earth. She and her family are always looking for something new, whether that's a restaurant they haven't tried, a hotel they haven't stayed at, or an adventure not yet experienced.