There is no denying, our loving sweet children we care for so much, make vacations a little harder. Okay, maybe a lot harder! But they are totally worth it. Once you see your little one light up at the sight of Mickey or see their wonder as you walk through Cinderella's castle, and hear their squeal on their first Disney ride, it will most definitely be worth it! There are some great tips and ideas to help make your Disney vacation a little smoother with kids. Sometimes we have some magical secrets, and we love to share! So here are some customize Disney tips for traveling with children!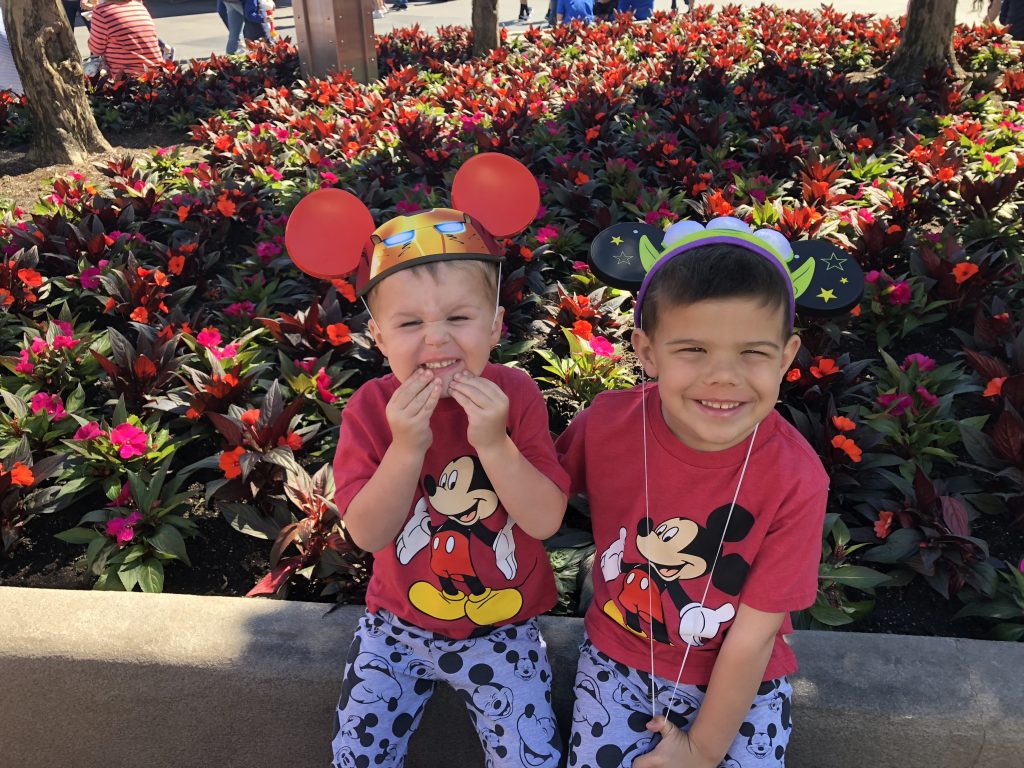 Child Care
Did you know on Disney property there is in hotel room childcare services? This dream service is 24/7. It is important to note this service is actually not provided by Disney, but a local company called Kid's Nite Out. This magical service provides one on one babysitting in your Disney World resort, for ages 6 weeks to 12 years. They will also accompany you to the parks if additional hands are what you are needing. Another company to look at for these same services is Super Sitters. These services are definitely something to look into so you and your other half can enjoy a romantic night out to get recharged or get some helping hands during park days to allow you to enjoy maybe some attractions your kids just can't go on yet!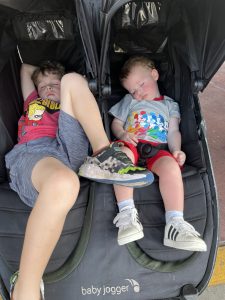 Camp Dolphin
Another childcare option for your children is Camp Dolphin provided by the Dolphin Hotel located near EPCOT. This camp is from 5pm-11pm and allows kids from ages 5-12. Reservations are required, so you will need to plan this before you go instead of it being a last-minute decision. Drop off is 4pm-5pm, and pickup is 9pm-11pm. Your child will get an evening filled with crafts, movies, board games, theme activities, a meal and more! You won't feel guilty getting a night out by yourself when they are having a blast at camp!
Forget Something?
We all know you have to almost pack up your entire house to travel with your kids. And some items are just too large, or you forget something, if so, have no fear, Disney's got your back! On Disney property, there is quite a few things you can request to make your stay with your child more comfortable, and some items are just standard. Like refrigerators, every room on Disney property has one. Need baby food? On every Disney resort there is a shop that sells baby food and diapers! Bed rails and cribs are available upon request.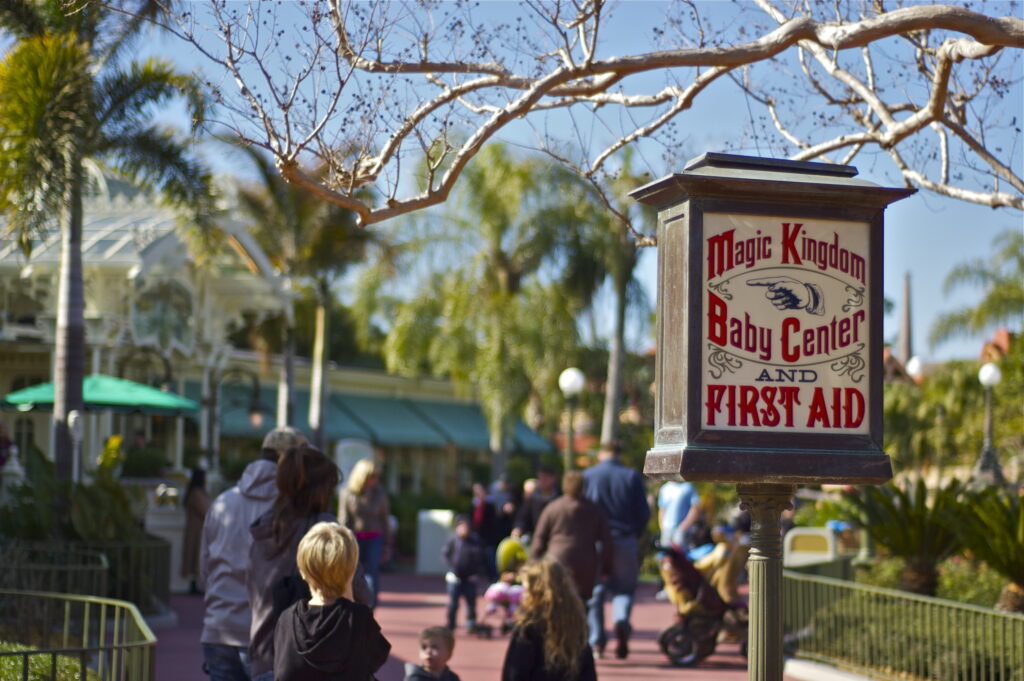 Last Minute Quick Tips
And last but not least, if this is your first time at Disney and you have children in tow, here are some quick last-minute tips… try to familiarize your little one with Disney characters. This will make them more likely to enjoy meeting them and less likely to be scared. Fireworks can be loud and scary, pack noise canceling headphones for those who could be sensitive to the loud sounds and get frightened. Be sure to pack plenty of snacks! Don't forget sunscreen and hats, it is sunny in Florida! Schedule time to relax and have some down time, you will enjoy this just as much!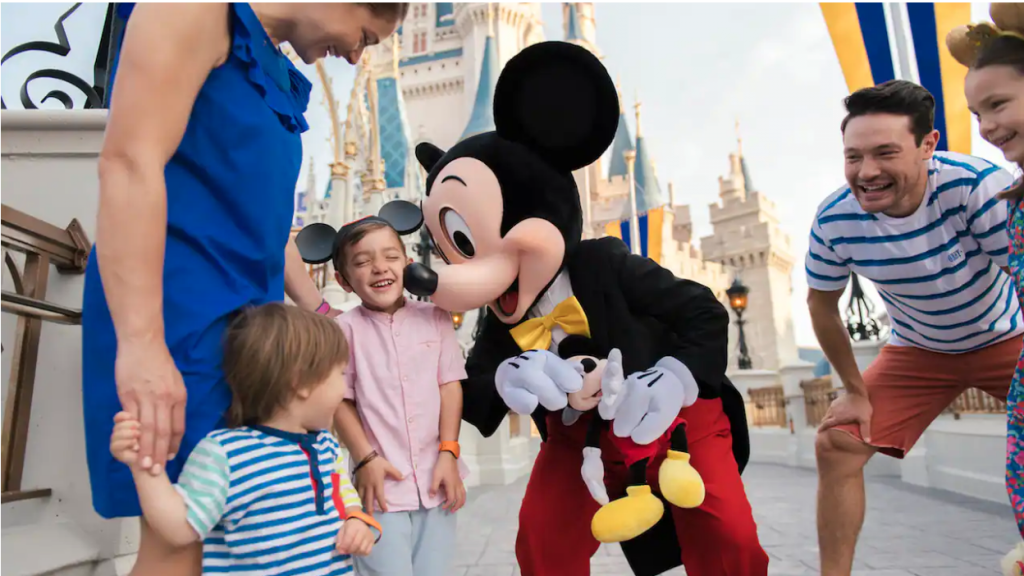 Now you are in the know of some great childcare services, what you can leave at home and get at Disney Resorts, along with some quick tips to make your Disney vacation with children even more magical! Being in the know before you go is key, and the DVC shop is always doing that for you! You will for sure have an amazing trip with your kids and seeing their smiles will for sure make all your hard work worth it.
Written by
Erin Bonsall
Contributing Writer
Erin is a stay at home mom of 4 little boys outside Charlotte, NC. She remembers one magical Disney trip at a young age, but having children made her want to bring her own kids to the happiest place on earth! One trip 7 years ago started a love for everything Disney! Now her family visits Disney World as much as possible and it is their favorite place to make magical memories!