Imagine: your resort is booked, your park pass reservations have been made, and your countdown to your next Disney World vacation has begun! But before you can start making those magical memories, you must first travel to Orlando…and when kids are a part of your travel party that may seem no easy task! As a mom of two young children, I don't always relish the travel portion of our trip (which includes a two-hour drive to the airport and the cross-country flight). If only we had the Genie from Aladdin at our side to magically transport us there! But traveling with children can be made easier with some effective travel tips and strategies: so to help you plan for traveling with your little ones, read on for the Ultimate Guide for traveling to Disney with kids.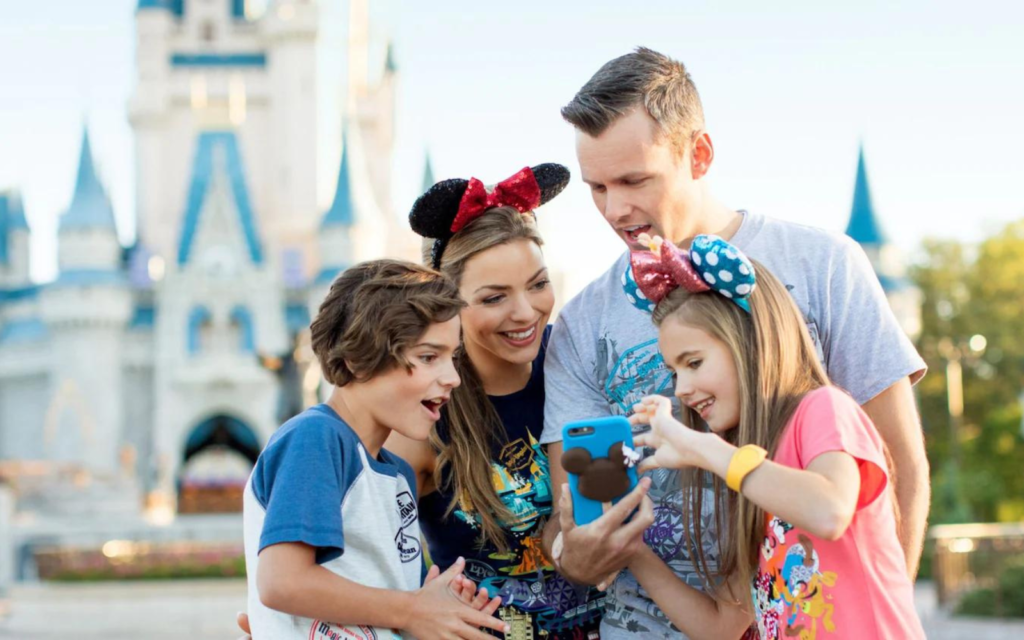 Plan Ahead
Before your Disney World trip begins, make sure you've checked off your general pre-travel to-do list. Check out Rachel's comprehensive planning checklist here. 
Packing
Packing for your Disney World vacation is always an important task, especially when you are bringing children. To avoid any headache, pre-planning your packing list will help you make sure you have everything you and your family will need for your trip. 
I recommend writing down a packing list of all the items you know you will need for your children. Separate the list into carry-on and checked bags if applicable to ensure you have the items you need when you need them. For example, critical items like medications and comfort toys should join you in your carry-on, while bulky clothes or rain gear can go in your checked luggage. I like to bring a "personal item" bag that is large enough to carry everything I need for the kids, but small enough to fit under the seat in front of me, so I can quickly grab things when I need them.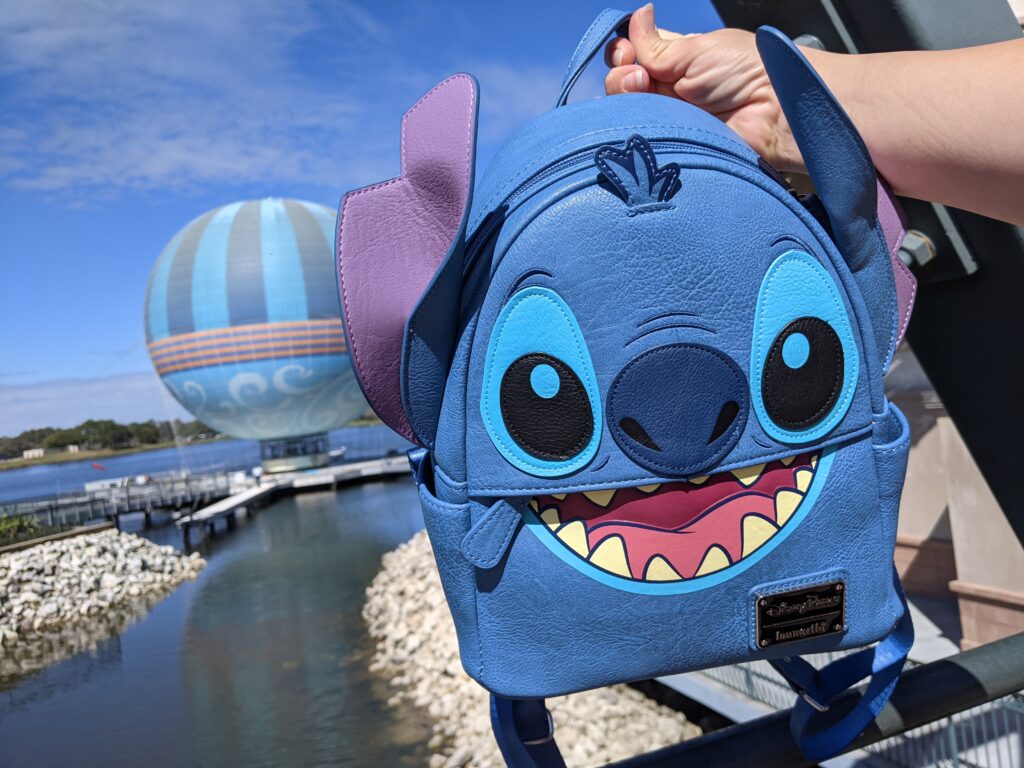 My packing list always includes the following:
Carry-On Bag
Snacks (no one wants a hangry meltdown mid-flight!)

Tablets and headphones

Chargers and extra battery pack

Medications

Comfort toys (ex., teddy bear)

Extra diapers and wipes/underwear 

Magic Bands

Hand wipes like Wet Ones (very handy for cleaning airplane seat area or little hands on-the-go)

Entertainment for kids (ex., coloring books, fidget toys)
Checked Bags
Toiletries (toothpaste and toothbrushes, sunscreen, lotion, kids' shampoo, etc.)

Rain gear (ponchos, stroller covers, umbrella)

Clothing (hats, swimsuits, extra shoes, change of clothes for each day, pajamas, etc.)

First aid (extra medicine just in case, band-aids)

Fans (handheld and stroller)

Extra diapers, wipes, child toilet seats, etc. if needed
In the event you do forget something when packing, do not fear: your Disney resort has a gift shop offering basic amenities for purchase. Here you can find diapers (regular and swim), over-the-counter medications, sunscreens, toiletries, and more. Or if your forgotten item is not available at your resort for purchase, you can always order same-day delivery through retailers like Amazon or Instacart. 
(Also make sure to check out this handy guide for packing your bag for park days with kids!)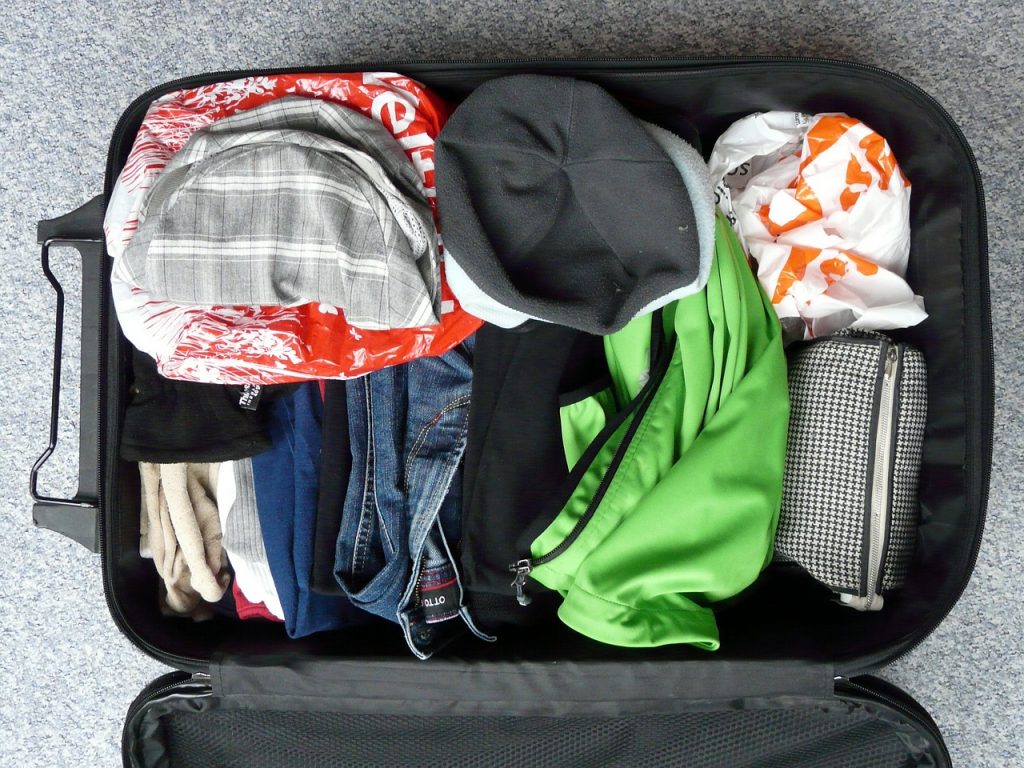 Strollers and Car Seats
If your children are younger, using a stroller and/or car seat can definitely help with transporting them in and around Disney World. I find that using a stroller helps me to quickly navigate around the parks, and gives my kids an opportunity to rest their feet so they don't wear out too quickly.
If you bring your own stroller or car seat on your Disney trip, make sure you know how to travel with it. You can check your stroller and car seat on your flight, usually for free: if you do so at the ticket counter, your stroller or car seat will be tagged/checked and you can retrieve it with your other checked luggage after the flight. If you want to check it at the flight gate, make sure you visit the gate agent as soon as you can to obtain the appropriate tags. If you plan to use your car seat on the plane, check with your airline ahead of time to make sure the car seat will fit in the airplane seat.
Also note that Disney World has a number of guidelines for strollers such as size restrictions, so make sure your stroller fits their requirements before you bring it! If you prefer to rent these items, there are a number of stroller, car seat, and other baby gear rental agencies available in the Orlando area. Many offer drop off and pick up right at your Disney resort. And, of course, Disney World offers their own in-park stroller rentals as well.  Make sure to check out this handy guide for packing your stroller for Disney World!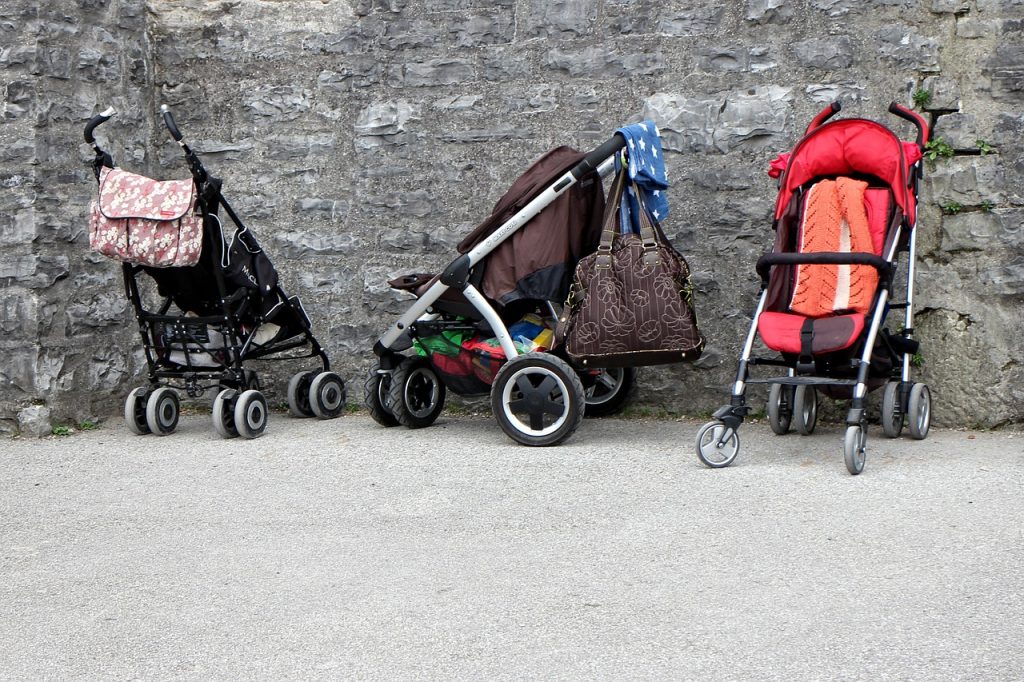 Flying with Kids
If you will be flying to Disney World with your kids, it can be helpful to know ticket rules or discounts for your airline. For example, Frontier, Southwest, and American Airlines let kids under 2 fly free if they are not occupying a seat (e.g. in the lap of a ticketed adult). Frontier also offers some Kids Fly Free flights if you are a member of their Discount Den club. American Airlines occasionally offers discounted flights for children. It's always nice to snag a deal when you can!Some airlines like Southwest also allow family boarding time, to let those traveling with young ones board the plane and get settled. Delta has a family seating policy to help seat family members together.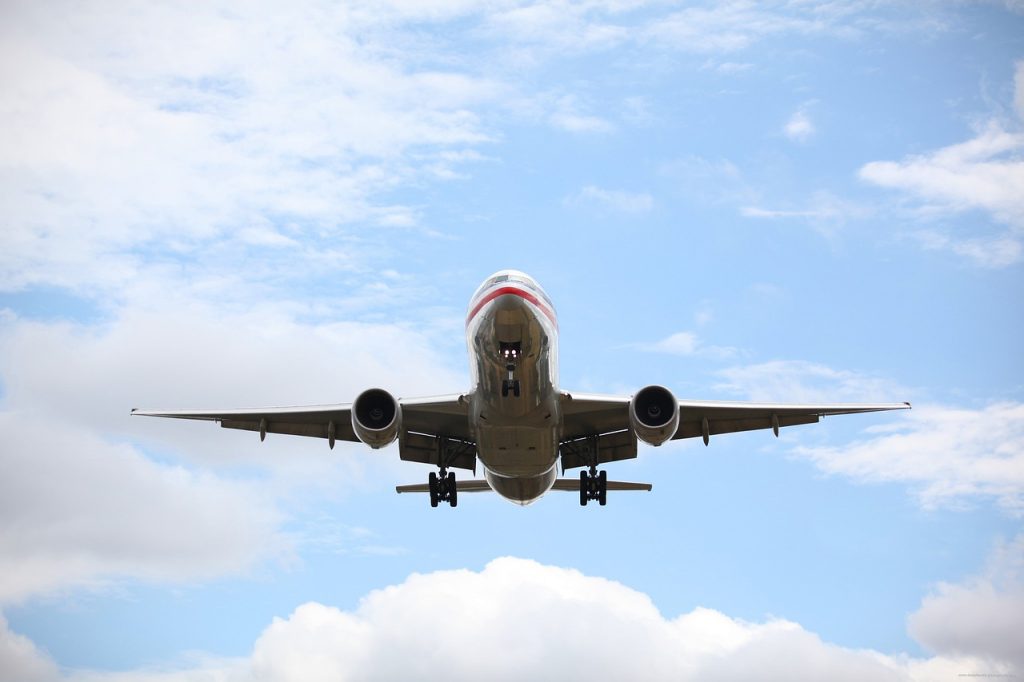 Anyone who has flown out of Orlando International Airport (MCO) knows that the security lines can get long, and the experience can feel cumbersome with kids! I recommend using a service called Reserve powered by CLEAR when going through security in MCO. This free service is available in a few airports in the U.S.: you can reserve a time to go through TSA security, thus reducing your time standing in line. I recently used this with my kids when we were flying out of MCO, and found the experience to be convenient and time-saving. You can book your reservation time a few days in advance of your flight, and your time slot will be held for up to 20 minutes before or after your selected time. Keep an eye out for the CLEAR signage at the TSA security checkpoint. 
Keeping Kids Entertained On-The-Go
If you are spending extended time in the car or on an airplane to get to Disney World, it's helpful to have some options for keeping your kids entertained. As mentioned earlier, plan on packing some entertainment options for during travel. I like to bring coloring books, small games, books or fidget toys in my carry-on. Make sure your tablets are charged if you plan to bring them, and download games or movies ahead of time in case there is no Wi-Fi.
Erin also has some great tips for avoiding a Disney tantrum while in the parks!
Getting To Your Disney Resort From MCO
There are several transportation options available for getting to Disney World from the airport:
Mears Connect — Mears' shuttle service, replacing the Magical Express, has been in service since the start of 2022. This option can be more cost-effective for families, but the speed of your trip from the airport to your resort may depend on whether your shuttle has stops at other resorts along the way.
Rideshare — Uber, Lyft or other rideshare services are an option, but if you have children requiring a car seat be aware that rideshare may not be the best option for you unless you are bringing your own. Uber Car Seat vehicles are not always available, and even when they are there is typically only one car seat per vehicle.
Car Rental — There are numerous car rental agencies available at MCO, and car seats are available to rent if needed.
Private Transportation Service — These services provide chauffeured private vehicles, such as vans or SUVs, and can be a great option (though typically a more expensive one) for those with kids. They can help with bags, and multiple car seats are typically available to reserve with the ride.

Orlando International Airport's

website

offers a list of some transportation agencies that offer transportation service.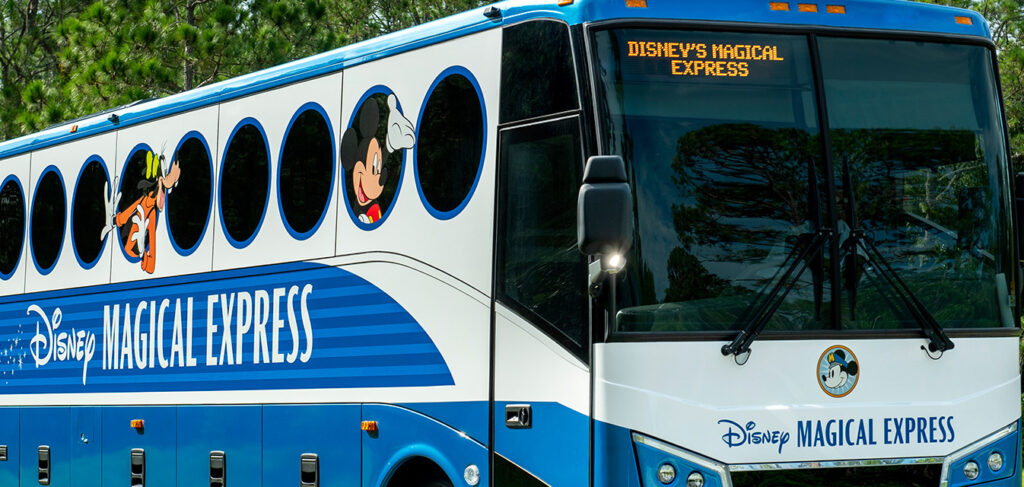 Arriving To Your Disney Resort
Once you arrive at your resort, if you need a hand with all those extra bags, strollers, car seats, etc. you can utilize bell services for assistance. I've had great experiences with the cast members at bell services, who have helped me bring all my extra kids' luggage up to my room or provided a helpful overview of the resort room if needed. 
If you need any additional items for your kids in your room, such as a Pack 'n Play or bed rails, make sure to call down to your resort front desk to request them! Ordering groceries is also a great way to make sure you have all the items you need for your family, without having to pack them: check out Shelley's helpful grocery ordering guide here!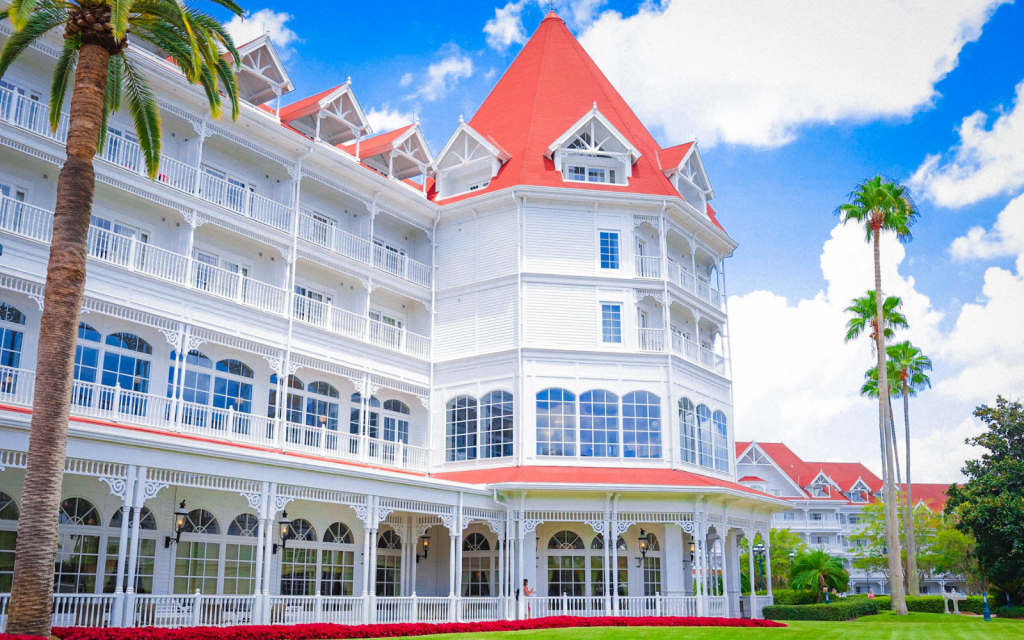 Final Thoughts
Experiencing Disney World with your little ones is certainly worth the extra time and effort that traveling may take. With a little pre-planning, traveling with kids can definitely be manageable at any age. (Check out this handy guide on taking a Disney vacation with an infant!)
Do you have any travel tips for families? Let us know in the comments!
Featured Photo: Disney.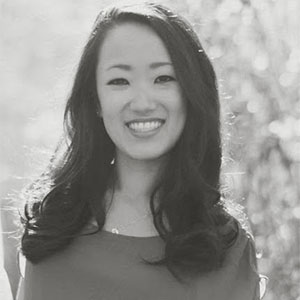 Written by
Leia Cullen
Leia is a proud mom of two boys. She has been in love with Disneyland and Disney World since her first visit to the parks many years ago, and she continues to relive the magic now with her family. She is passionate about creating helpful content that shares news or information about all things Disney, in the hopes it helps others create their own magical moments.