Disney Springs is one of my favorite places to enjoy whether we are on a Disney vacation or in the area. Disney Springs brings the world of Disney to you along with shopping, entertainment, amazing dining experiences and more. Whenever we go to Disney, we make sure to make a night out of Disney Springs and every time we go we mark a new favorite place. Disney Springs is home to my favorite restaurants, dessert spots and my favorite Disney shopping. If you are new to Disney Springs or want to learn more about all there is to offer there, here is a complete guide to Disney Springs!
Dining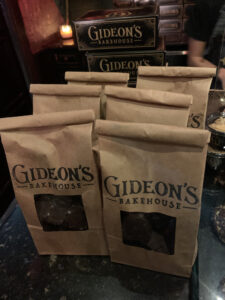 The dining options at Disney Springs varies from kiosks, walk up to sit down dinners casual and fancy. Whatever you are looking for is at Disney Springs and then some. If you are wanting to spend your time walking around and skip the sit down, for the most out of this worlds French Fries walk to The Daily Poutine located in Town Center. Walk that off and head over to Pepe by Jose Andres located at the West Side for a Chistorra hot dog. Don't forget to wash is all down with a Margarita from Dockside Margaritas in Marketplace.
For a finer dining experience with kids or without, The BOATHOUSE lets you dine waterside and if you time it right fireworks show during dinner curtesy of Magic Kingdom. Be adventurous and try the oysters, trust me you will love it! After dinner there is always a must to go to Giddeon's Bakehouse for a 1lb cookie, you won't be able to convince me otherwise! There are so many dining options you will pass, so be adventurous and try a new spot each time you go!
Entertainment
There is a lot of entertainment at Disney Springs that you need to discover. From thrill rides, shows and fireworks, character experiences, parade and more, it is a place to have adventures. The AdventHealth Waterside Stage is a place where special events and live stage shows happen daily. The Market Place Carousel and Train Express are fun for the littles, while Aeropile Balloon Flight and Vintage Amphicar Tours may be for the more adventurous.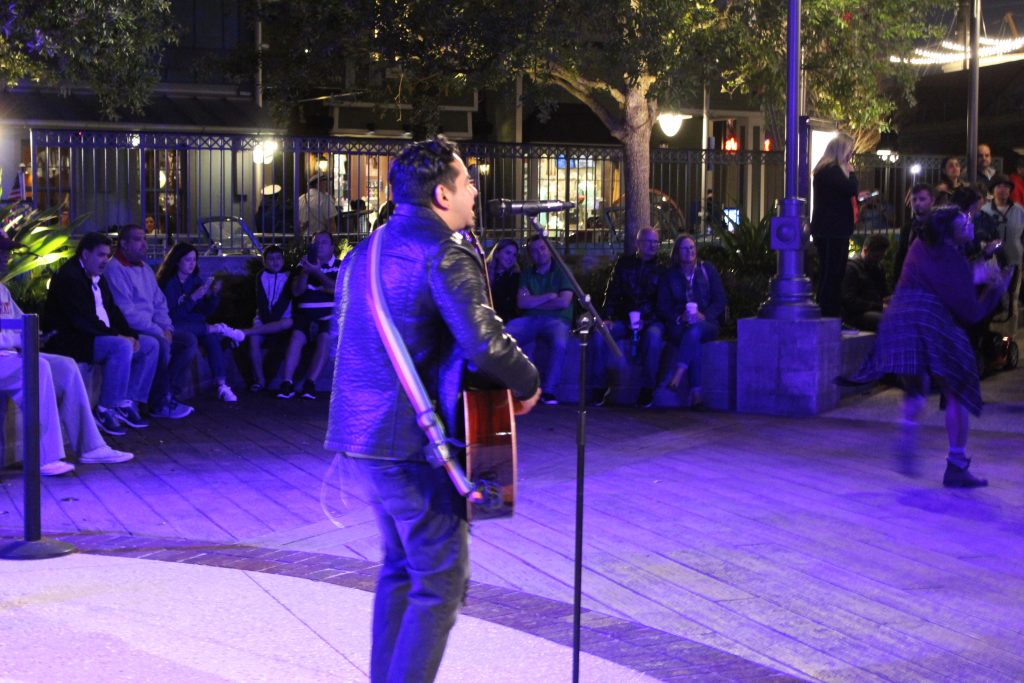 Don's miss the Coca-Cola Polar Bear photo op experience located at Town Center. He is located on the second floor of the Coca-Cola store, be sure to call the store before banking on this meet and greet. Another thing to be sure to check out is the Drawn to Life presented by Cirque du Soleil in the Westside. This show requires tickets and is out of this world and Disney's and Cirque du Soleil's first collaboration.
Shopping
Disney Springs is in no short of shopping whatever your style or need. Disney merchandise is not the only kind of stores at Disney Springs, but there are plenty of it as well. Actually, there is over 50 Disney themed shops, so plenty of Disney merchandise still! But again if you want something more Disney Springs has non-Disney stores such as ALEX AND ANI, Anthropologie, Basin, Coach, Columbia Sportswear, just to name a few. All from high end to casual shopping.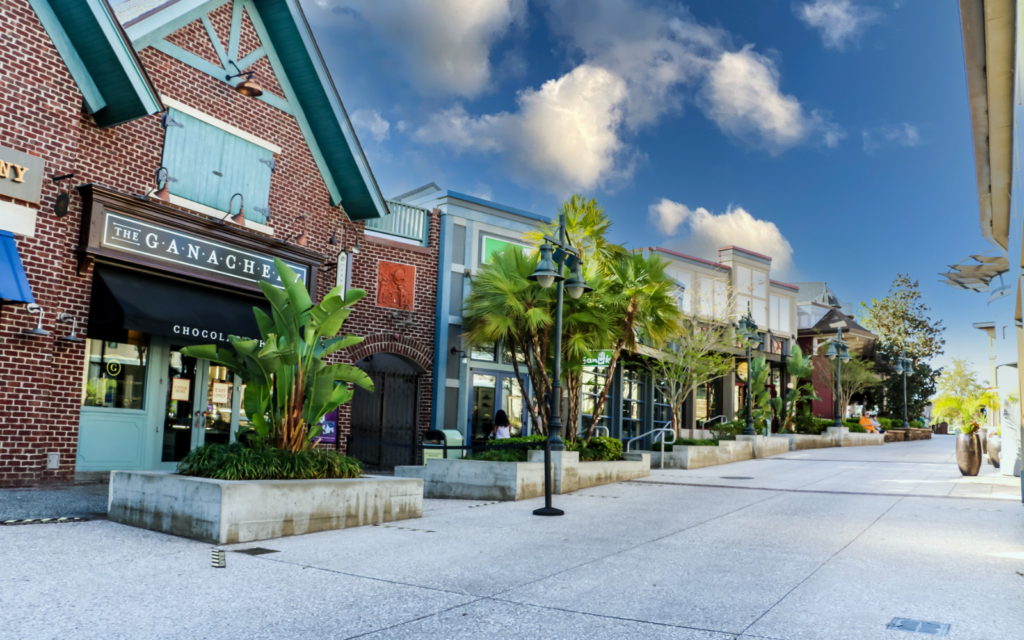 Other Activities
There is a lot to experience at Disney Springs. Consider going to the Lego Store, not just for shopping but there are some incredibly large Lego statues that are great photo ops. Outside the store, in, and even in nearby waters the Lego store has over the top large Disney characters that are sure to amaze. Go to the Coca-Cola store for some soda taste testing and other fun experiences. Want to settle down and watch a movie there is the AMC 24-Dine in Theater! There is just so much you can do and see!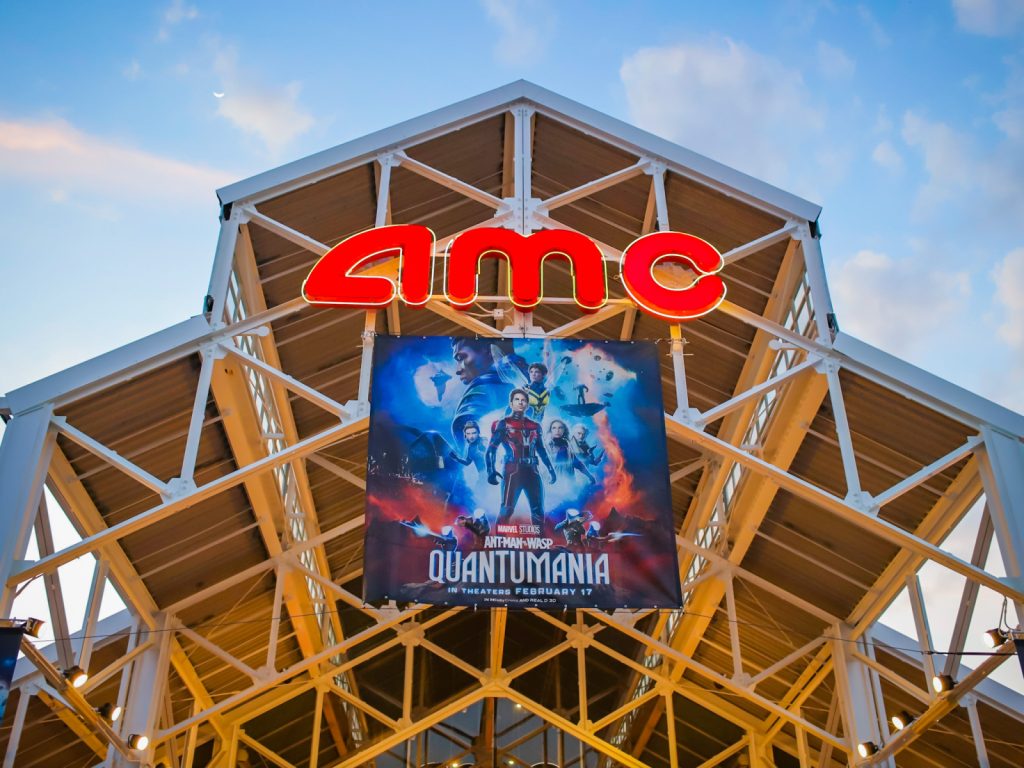 As you can tell, Disney Springs has so much to offer. Consider starting at one section and seeing all that it has to offer before walking over to another. Or just explore and be adventurous! With all your dinning options, entertainment as you explore, fun and new experiences and some thrill rides in the mix, Disney Springs is a great stop on your Disney vacation or when you are in the area! Start creating new favorites at Disney Springs.
Written by
Erin Bonsall
Contributing Writer
Erin is mom of 4 little boys and a pre-school teacher, from outside of Charlotte, NC. She remembers one magical Disney trip at a young age, but having children made her want to bring her own kids to the happiest place on earth! One trip 7 years ago started a love for everything Disney! Now her family visits Disney World as much as possible and it is their favorite place to make magical memories!