Sometimes the best part of any vacation is the shopping. Walt Disney World has no shortage of great shopping opportunities. Every DVC resort has at least one gift shop located onsite, but there are a few DVC resorts that stand out as having the best shopping opportunities. Here are a few of our favorites!
Bay Lake Tower
Bay Lake Tower is the DVC resort adjacent to Disney's Contemporary Resort. The two properties are connected by a short walkway, and the main building for Disney's Contemporary Resort is full of shops. Guests staying at Bay Lake Tower might find themselves spending the majority of their recreational time at Disney's Contemporary Resort exploring the shops and seeing what the resort has to offer.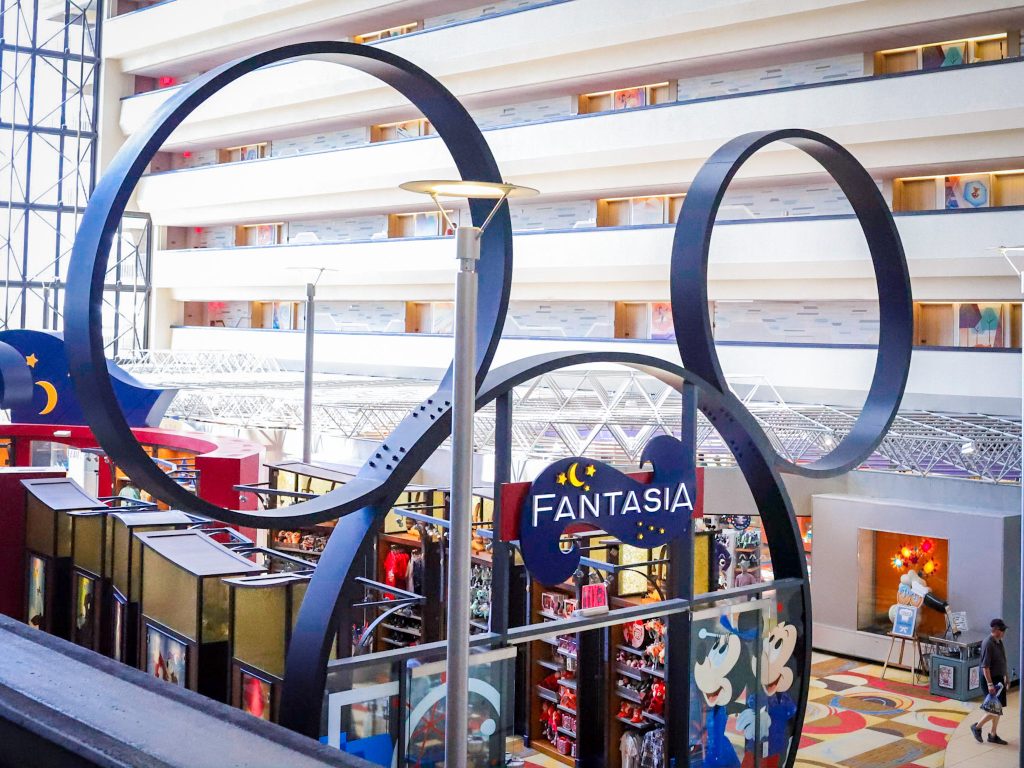 The shops located at Disney's Contemporary Resort and DVC's Bay Lake Tower include Bayview Gifts and Fantasia Market. Both shops sprawl across much of the main floor of the resort and include everything from classic souvenirs to high-end clothing items including Dooney and Bourke and Pandora!
Polynesian
Another DVC resort with fantastic unique shopping opportunities is Disney's Polynesian Resort. This resort is themed after the tropical islands of Hawaii and with this brings some fun shops and goods.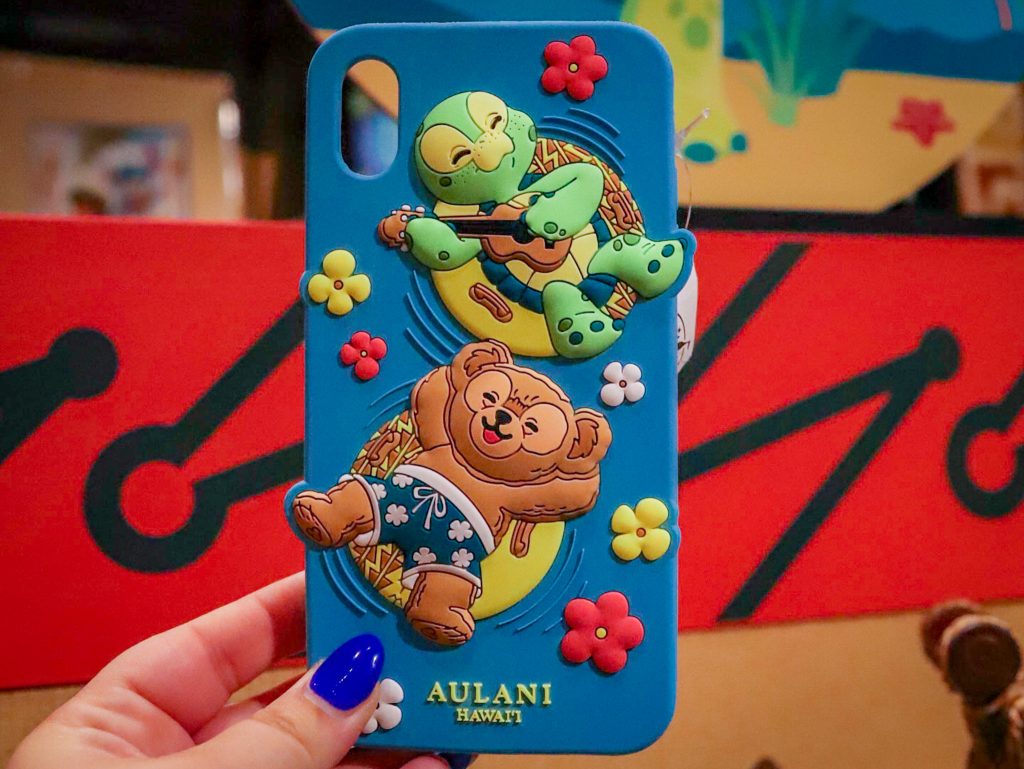 The Polynesian resort has three shops within the main building. Boutiki sells tropical trinkets, shirts, character merchandise and hotel-themed merchandising. Disney's Magnolia, Palm, and Oak Trail Pro Shop is a high-end golfing merchandise shop. Lastly, Moana Mercantile is loaded with fun keepsakes, Aulani Merchandise, snacks, drinks, and sundries.
Old Key West
Old Key West was the original DVC resort. Because of this, it comes with its own unique shopping experience. There is several DVC exclusive merch available for sale here at Old Key West resort.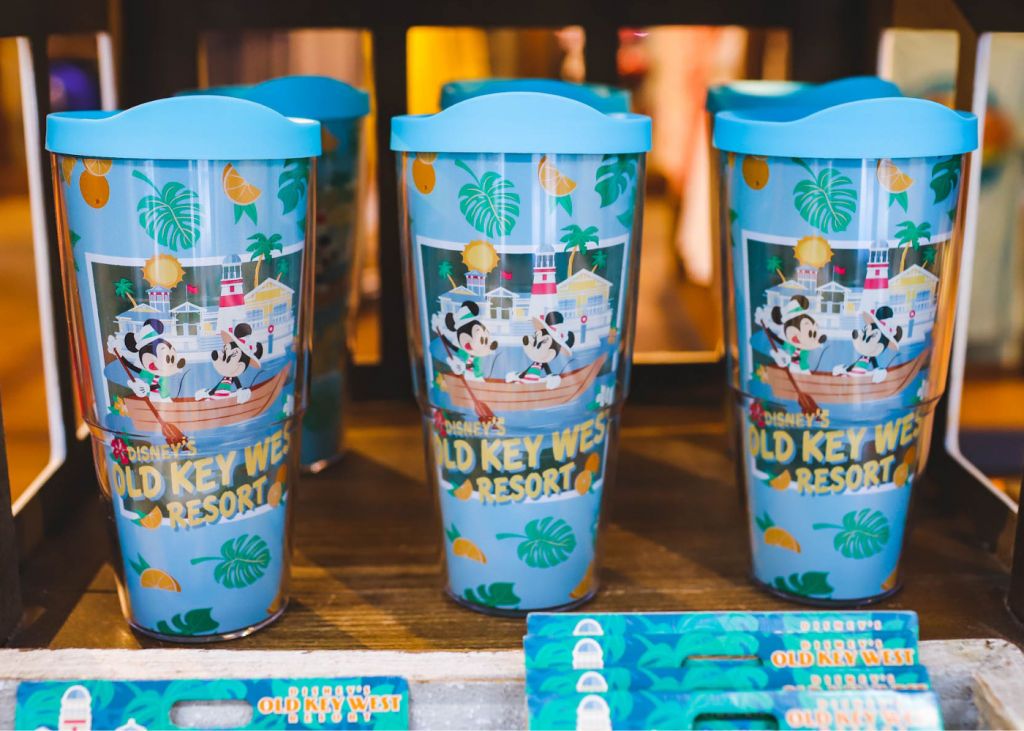 Conch Flats General Store is the only shop located at Old Key West Resort, but you might find some exclusive merchandise that you can't find anywhere else!
Saratoga Springs
Saratoga Springs is another resort in which shopping opportunities are a bonus is Disney's Saratoga Springs Resort. This resort has two shops located on property: The Artist's Palette and Disney's Lake Buena Vista Pro Shop. However, Disney's Saratoga Springs Resort is located within walking distance to Disney Springs. Disney Springs is a massive shopping center that is full of shopping and dining opportunities. Guests can easily spend an entire day here just exploring all that Disney Springs has to offer.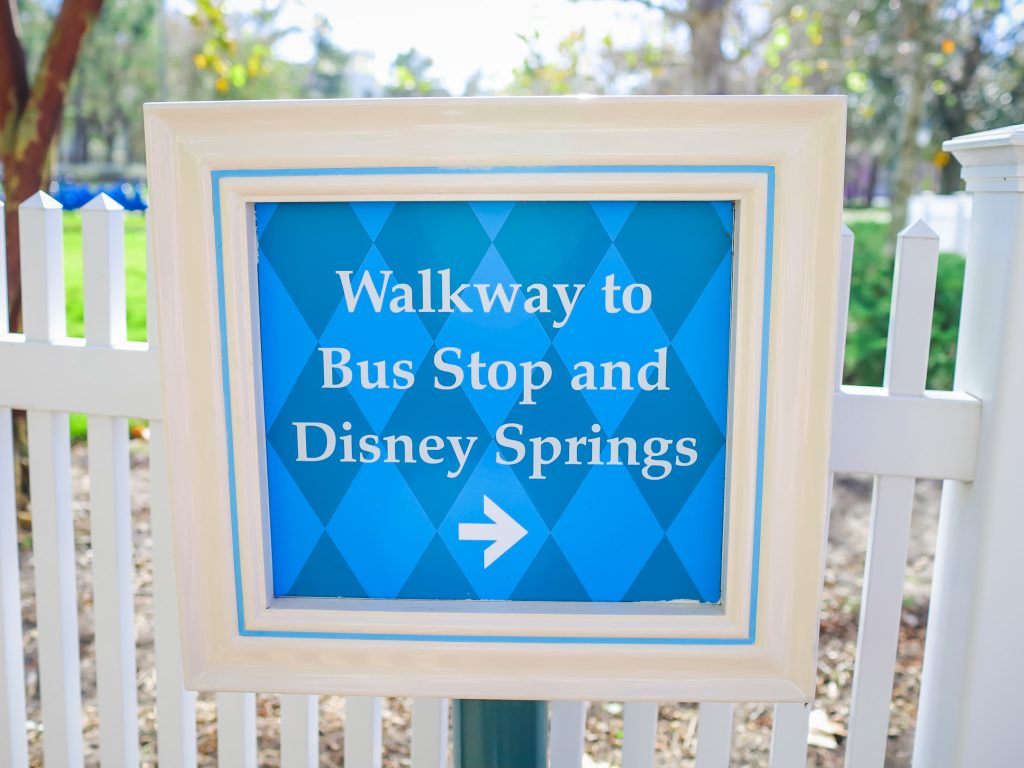 Grand Floridian
Last on our list is Disney's Grand Floridian Resort. This luxurious DVC resort definitely has the most high-end shopping experiences available. There are several shops located at Disney's Grand Floridian Resort including Basin White, Curiouser Clothes, M. Mouse Mercantile, and Sandy Cove Gifts and Sundries.
Basin White sells housewares and gifts, Curiouser Clothes has a wide variety of apparel including high-end designer brands, M. Mouse Mercantile has a selection of classic souvenirs as well as snacks, with Sandy Cove Gifts and Sundries selling a little bit of everything!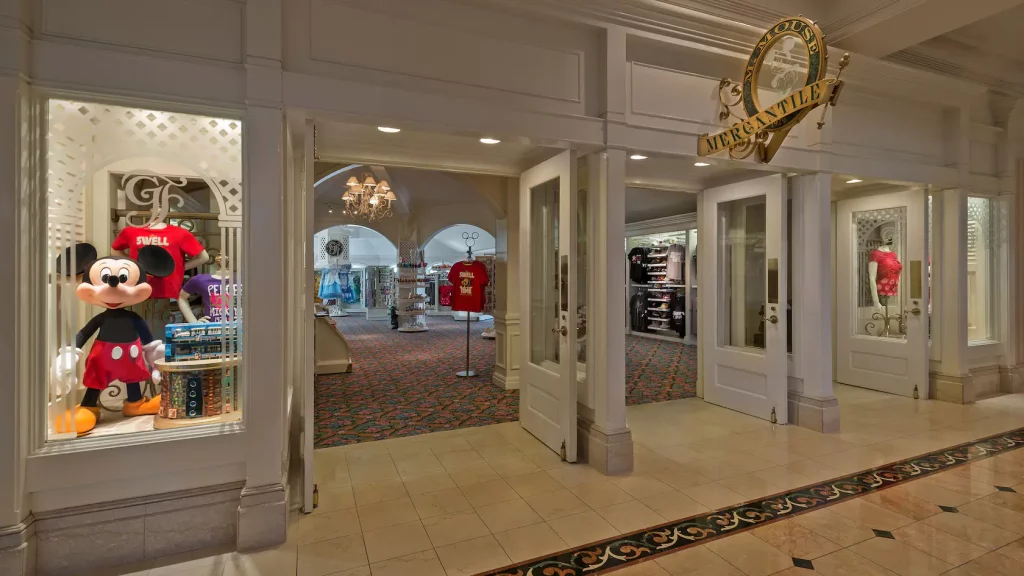 As you can see, there are several shopping opportunities located throughout Walt Disney World's property. Every resort has some sort of shopping experience, whether it be within one store or several. Disney Springs is always an option if the shopping at your resort just isn't enough for you! Have fun shopping on your upcoming Disney vacation!
Featured Photo: Emily Murray.
Written by
Megan Woodard
Contributing Writer
Megan was born into a Disney family. Her first trip to Disney World was when she was only 18 months old. Now as an adult, Megan loves to share the magic of Disney with her two toddlers. Keeping up with Disney news and Disney World knowledge is a fun hobby for Megan. Disney World is her favorite place to be and continuously brings back her childhood joy.