Disney Springs is a great place to spend a day when waiting for your DVC room to be available for the day. Although the resorts have a large variety of activities available to guests who are waiting for their room to be ready, Disney Springs makes a great alternative to those looking to be out and about for the day. It is also a popular destination for those who are looking to enjoy a day out of the theme parks, but still be able to take part in some Disney love.
Many activities in Disney Springs involve shopping or eating, which is a great choice for adults, but some children may want something more their pace as well. Due to that fact, a common question we hear is whether or not Disney Springs has things that kids would enjoy as well. The answer is, YES! Disney Springs can be very kid oriented, if you know where to look.
Dinosaur Dig
The T-Rex restaurant is a popular themed dining location in Disney Springs, but there is more to this restaurant than meets the eye. When you enter the restaurant you will notice that on the right side is a gift shop. If you enter into the gift shop you will find a door near the cash registers that leads you back outside to an enclosed dinosaur dig area. This dig site is similar to the Boneyard in Disney's Animal Kingdom. There are shovels and brushes for little ones to use to excavate the dinosaur skeleton hidden under the sandy gravel.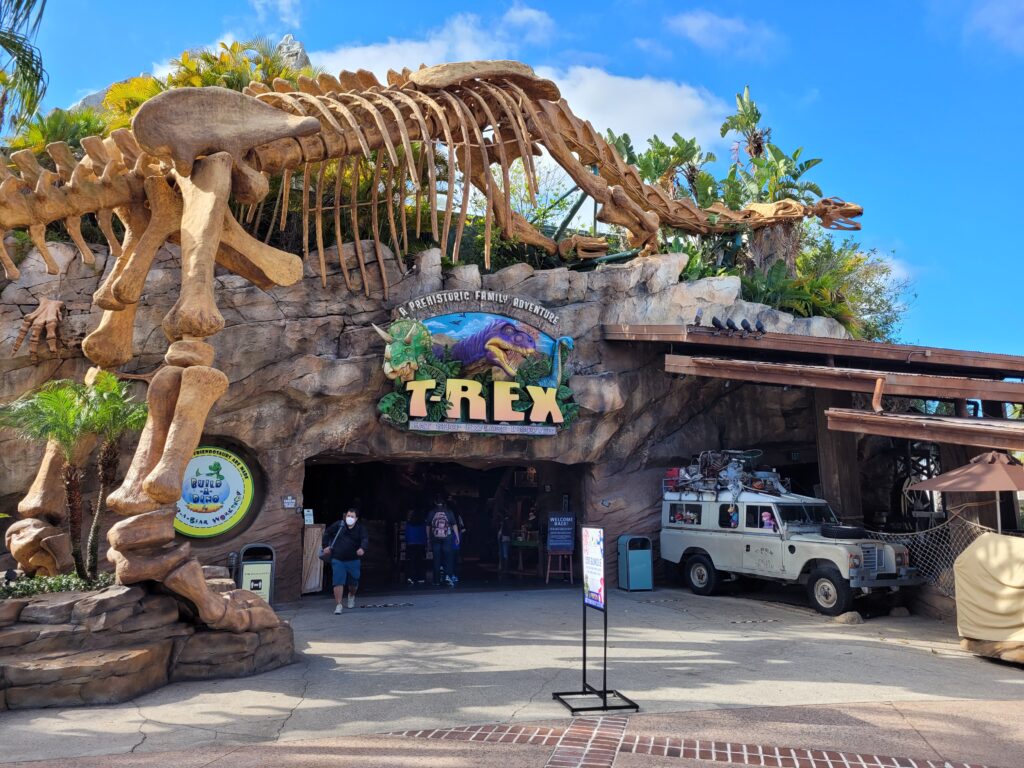 This is a perfect way to spend some time while you wait for a table at T-Rex Restaurant or to kill time waiting for your room to open up at your resort. When your family is ready to move on, there is even a convenient hand washing station outside as well for kids to clean up in before leaving their adventure.
Design Your Own Treat
A great way to get your child a treat and creating an interactive activity at the same time is to visit Goofy's Candy Company. Here guests are able to personalize their Mickey shaped treat to be exactly what they want it to be. Lincoln had the time of his life making his very own rice krispie treat, he chose a white chocolate coating topped with mini marshmallows. Guests can choose one topping, but extra are available for an added cost. The only limitation is your imagination!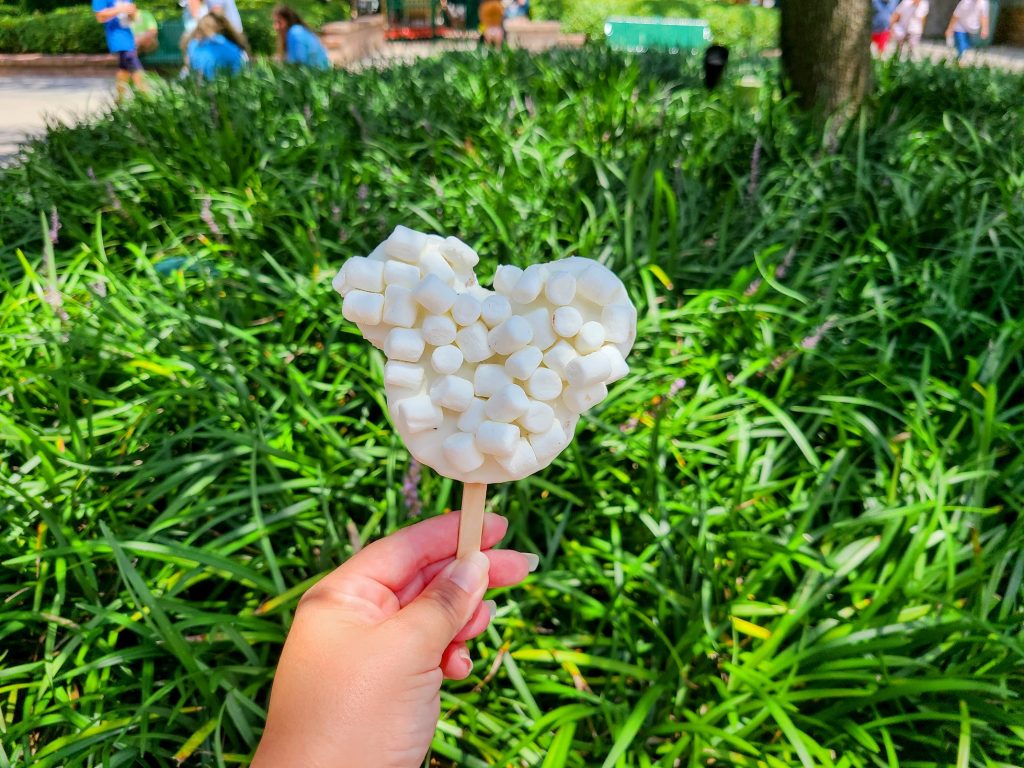 If rice krispie treats don't interest your kids, this is still a great place to hit. You will have a literal kid in a candy store, and it is so much fun. When you enter Goofy's Candy Company you will be greeted with the smell of sugar and so many vibrant colors all over. Your child will have so much fun picking out their treats for the day.
Create Your Personalized Lego Person
At the Lego Store in Disney Springs there is a station where kids or kids at heart are able to create their own personalized Lego Mini-figure. You get to choose the base accessories such as the color of their pants, hair, and what their face looks like. Then after you make your selection you use a tablet to chose their clothing or, if you want to be really creative, you can even design your own clothes. After you have created your own perfect Lego person, you get to give them a name and send them to get printed.
This entire process can be done for only $11.99, which is an absolute steal given how immersive and entertaining it is.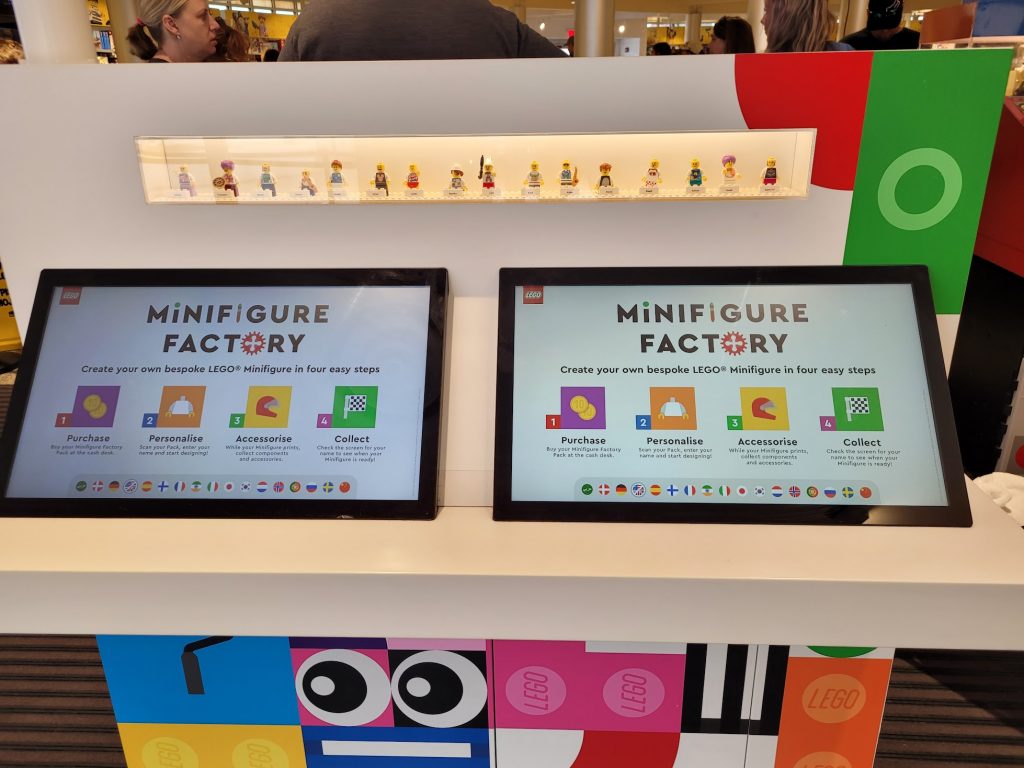 This one can take a bit of time to complete, we have gotten estimations all over the place, but it is at minimum a 3 to 4 hour wait. On the weekends and during the holidays when it is busier, we have been told that the wait is almost 7 hours. So this should definitely be something that you do at the beginning of your day at Disney Springs. That way after you pay for and design your Lego Minifigure, you can simply do the rest of the things on this list, enjoy a lunch, and then go pick up your figurine before you leave for the day.
Enjoy A Ride
Surprise! Disney Springs also has a couple of rides that your kids will enjoy. They are nothing quite as fancy as the ones in the theme parks, but they are still a fun way to kill some time. There is a train and a carousel that little ones can ride (adults too if wish). They cost a few dollars per ride but are definitely worth it to the kids. You purchase tokens with either cash or card and the more tokens you buy, the cheaper they are.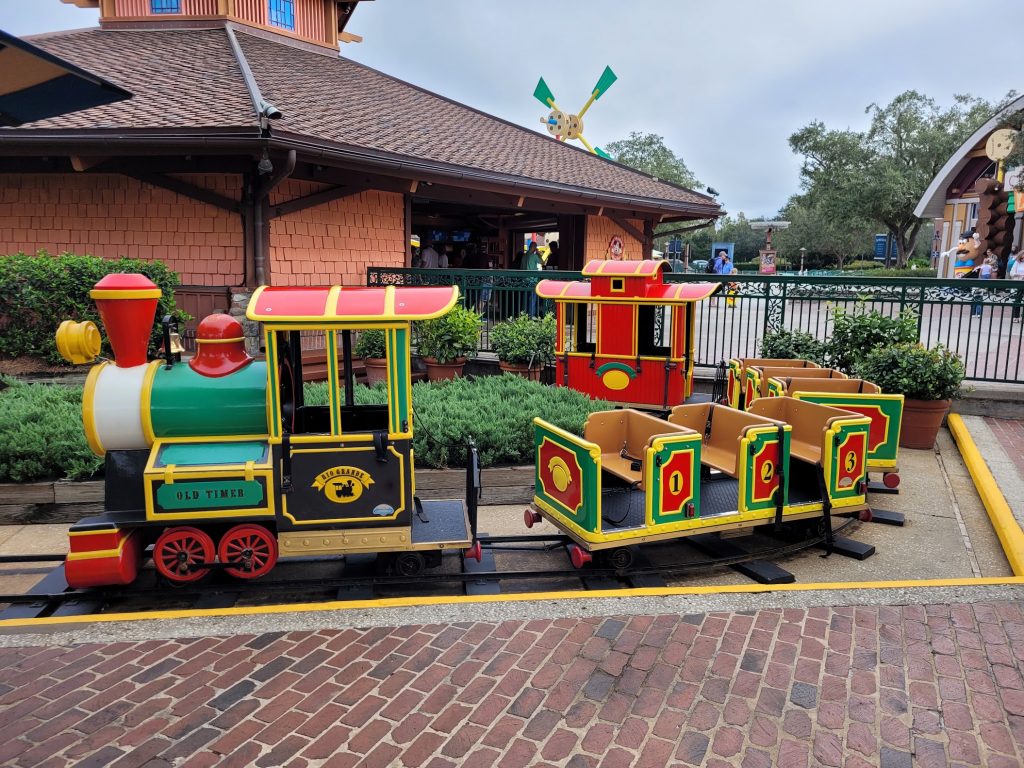 Watch A Movie
Most people who have a love for Disney also have a love for movies. Every child has their favorite film, so why not take the time in Disney Springs to enjoy a potential new favorite? Disney Springs boasts a huge AMC movie theater located right next to the Orange parking garage. There is usually a kid friendly movie that is playing at this theater, so grab a bucket of popcorn and sit back (in reclining seats by the way) and enjoy the show as a part of your Disney Springs day!
Enjoy!
Spending a day at Disney Springs is not just a great time filler for waiting for your room to become available, but also it is just plain fun. Whether you are spending the day there on an adult only trip or with your family, there is something for everyone to enjoy, even the kids. Whether that is digging around for fossils or opening up your creative mind for a Disney treat, you will never regret the time you spend there.
Do you spend a day at Disney Springs on your vacation? What is your little ones' favorite thing to do there? Let us know in the comments below!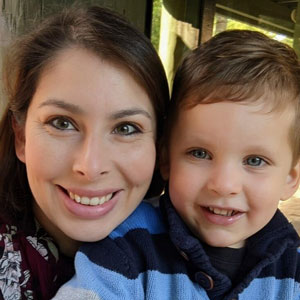 Written by
Rachel Van Norman
Contributing Writer
Rachel fell deeply in love with all things Disney as a little girl. Now as a wife and a mother herself, she shares this Disney obsession with her son and everyone around her. From her love of princesses to eating all the Disney food, Rachel spends her time radiating Disney magic and keeping everyone up to date on Disney news.