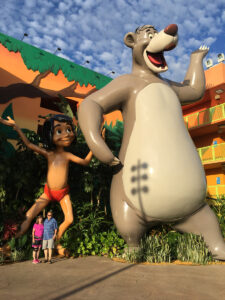 To this day, I remember the moment I said to my husband "I don't think DVC is for us." I had crunched the numbers and at the time was sure that it would be cheaper to stay at Disney's Value or Moderate Resorts. Now, here we are celebrating our 3rd anniversary as DVC members! Here's how I decided Value and Moderate Resorts just don't cut it anymore for my Disney Vacations.
During that conversation with my husband I was 100% sure that DVC was not for us. We were at the parks from rope-drop to fireworks and just needed a bed to sleep in. Booking whichever Value Resort was the cheapest option at the time seemed like the best choice. The Disney resort perks (Magical Express, on-property transportation, early Fastpass+ booking windows, Extra Magic Hours, etc.) were a must for us. Plus, I knew it was going to be a nice, clean place to call home for the night. I never particularly cared for the loud, kid-centric theming that these resorts offered and was always somewhat bummed that there was only a food court-style dining option. But overall, these budget-friendly resorts were adequate for our needs.
Curiosity Leads Us To Moderate Resorts
As we fell deeper into the Disney universe, I found myself getting curious about Disney's Moderate Resorts and decided to give them a try. I read about the resort amenities online and knew that I needed to build in extra time during our vacations to explore the resort. We still wanted to get to the park in time for rope-drop and watch the evening fireworks, but we decided to take a midday break to enjoy the pool. There was no way we were missing out on that waterslide!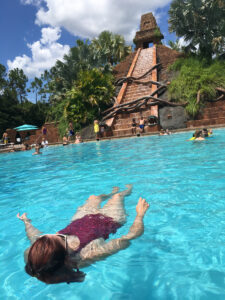 From the moment we arrived at our Moderate Resort, I knew that Value was out. I fell hard! I loved the atmosphere and landscaping. The rooms were bigger and the resort just overall felt more refined. Having a full-service restaurant in addition to the food court was so nice. These Disney Resorts definitely have a more grown-up feel.
Thank You, Next!
Once we made it through all the Moderate Resorts the next step in our Disney resort journey is obvious, right? I turned my attention to Disney's Deluxe Resorts! This is where I started to struggle. I'm definitely ok with spending money on quality, but I just cannot bring myself to pay rack rates for the Deluxe Resorts. Once I've figured out what I want, I will spend hours and hours trying to find the best deal possible. Luckily, I found that there are two ways to get great deals for Disney Deluxe reservations!
DVC Rentals
The first option is renting DVC points. If a DVC member is unable to use their yearly allotment of points, instead of letting them expire, they can rent their points to you. If you are like me don't know a DVC member to rent points from, DVC Shop has you covered. They act as your broker, finding a member and putting together the rental agreement so you don't have to. Your booking specialist will answer any questions you have and guide you through the entire process.
Renting DVC Points to book a reservation can often be even cheaper than booking a stay at a Disney Moderate Resort!
DVC Resales
The second option is getting your own DVC points! Becoming a DVC member can save you money on your yearly vacations. Once you get a taste of staying at a Deluxe Resort, you're going to want to stay at all of them. You can use your points to book somewhere new each year! 
In becoming a DVC member you're already saving on your Deluxe Resort reservations, but there's still another layer of savings available. Instead of buying a new DVC contract from Disney, you can purchase an existing contract from another member! Take a look at DVC resale listings and ask an agent to help you see if there's a contract right for your vacation style. Spoiler alert… there is!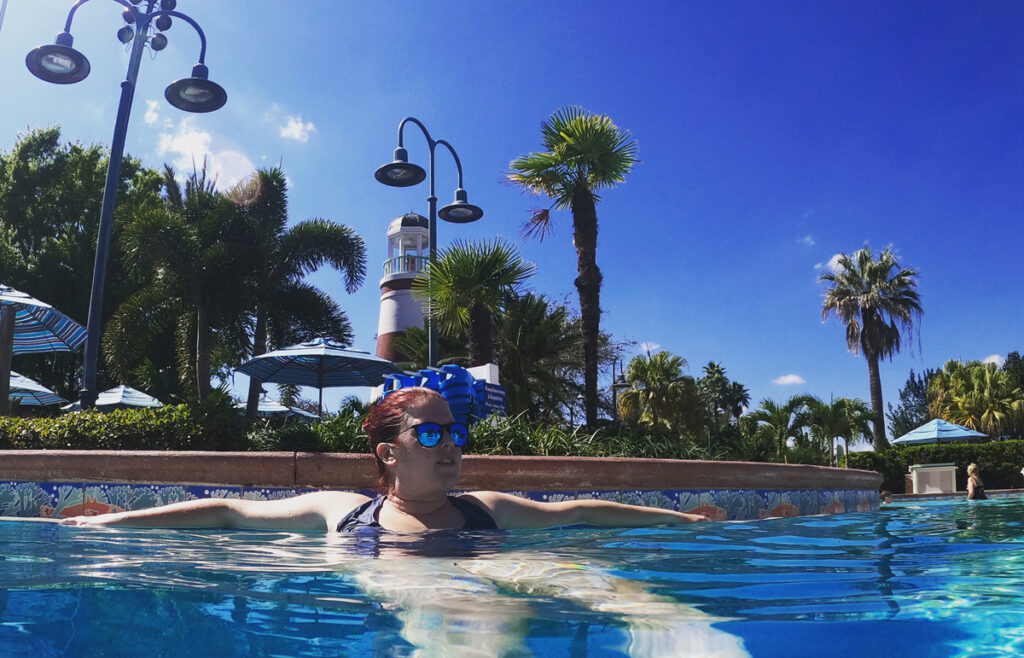 Saving Money = Extra Magic
I ended up re-running the numbers and sheepishly went back to my husband to take back what I had said earlier. I discovered that DVC will actually save us money! We did our homework and bought in. I've never been happier! I absolutely love using my points to book stays at Disney's Deluxe Resorts. I feel like I've prepaid for my vacations for many years of enjoyment.
Now, I find myself constantly browsing DVC Shop's resale listings, dreaming of adding more points to our membership. While it's not a possibility at the moment, I'm so happy that I found DVC Shop Rentals! When I'm out of points for the year, I can supplement my membership by renting other members' points at a fraction of the rack room rates. That makes my frugal heart sing! The best part is that you don't have to be a DVC member to rent the points. I've helped my non-DVC family members rent points as well!
Disney's Deluxe Resorts are absolutely amazing! It's the Disney magic you know and love, just wrapped in a layer of luxury that you don't find at the Value and Moderate Resorts. I can't imagine staying anywhere else now. Deluxe Resorts give you lavish theming, the largest rooms on property, private balconies, signature restaurants and experiences. Plus, you'll find the best pools and water slides. I find myself building in time during my vacation just to explore my resort. I want to see, eat, drink and do everything!
I hope my story will help you discover a few ways you can save on your Deluxe Resort reservations. Staying at a Disney Resort means that you're always in the middle of the magic, but there's an extra layer of magic knowing that you've saved some of your hard earned money. 
If you're anything like me and want premium accommodations at the lowest possible price, look no further than DVC Shop Rentals and Resales. Whether you rent points or buy a contract of your own, you'll absolutely love your Deluxe Resort Disney Vacation! Cheers to making memories that last a lifetime!
Which of the Disney World Resorts is your favorite? Tell us why in the comments below.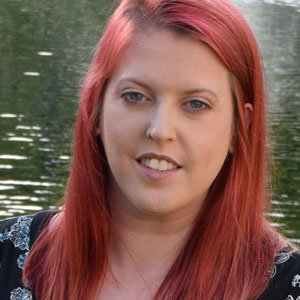 Written by
Sasha Watson
Contributing Writer
Sasha loves traveling, Sunday naps, cookie dough, Halloween and really good roller coasters. An admitted theme park junkie, she is always looking to book her next trip. More often than not, that trip is to Walt Disney World, which is a quick one-hour flight from her home in Georgia. Her favorite travel partner is her husband, Kyle. They've visited Disneyland, Walt Disney World and Shanghai Disneyland, hoping to someday visit all the Disney parks around the world.