When booking a vacation to Disney World there are a lot of decisions to make. How many days will you spend at the resort? How many days will you spend at each park? Where will you stay? This last question can be one of the most difficult and financially impactful decisions you make when planning your vacation. Let's compare the difference between staying at a Disney Vacation Club Resort to staying at a Disney Resort Hotel. See our comparison below between DVC Rentals vs. Disney Resort Hotel stays.
To properly compare the options we'll review three main points: Cost, Quality, and Extras.
Resort Types
At Disney World there's a wide range of resort hotels to choose from. So before we delve into comparing your options, let's review the types of hotels available at Disney. Disney categorizes its main accommodation options as Value, Moderate, and Deluxe. The resort hotels in these categories are as follows: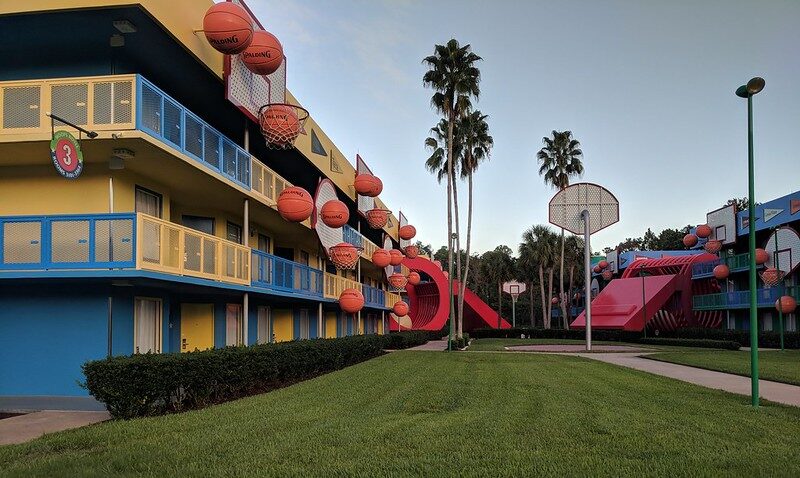 Value
Pop Century
Art of Animation
All-Star Movies
All-Star Sports
All-Star Music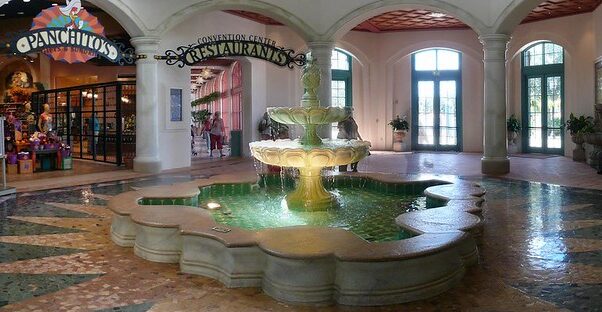 Moderate
Caribbean Beach
Coronado Springs
Cabins at Fort Wilderness
Port Orleans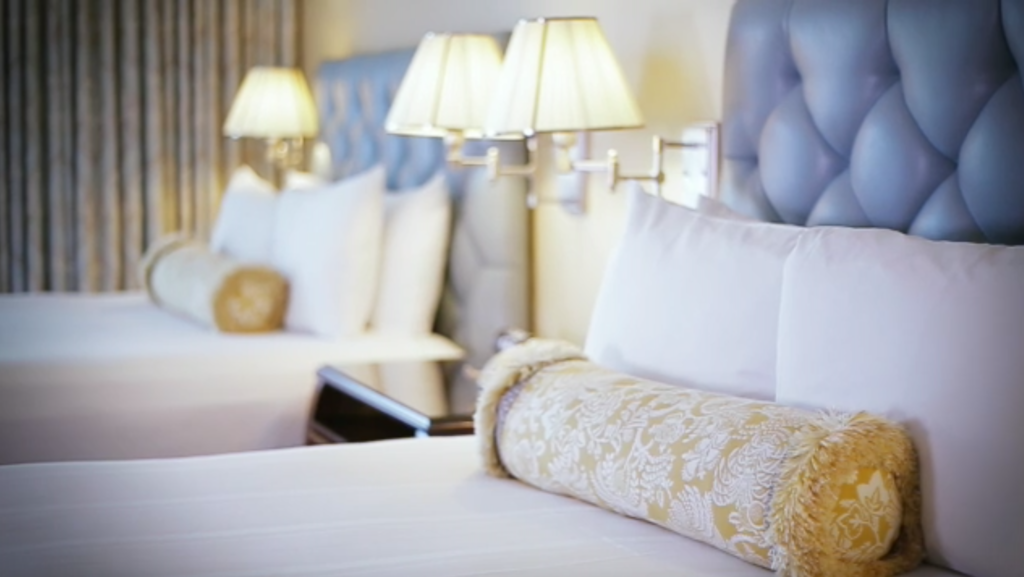 Deluxe
Contemporary
Yacht Club
Grand Floridian
Polynesian
Animal Kingdom Lodge
Wilderness Lodge
Beach Club
BoardWalk Inn
Then, there are the Disney Vacation Club Resorts which are generally located at the Disney Deluxe Resort Hotels.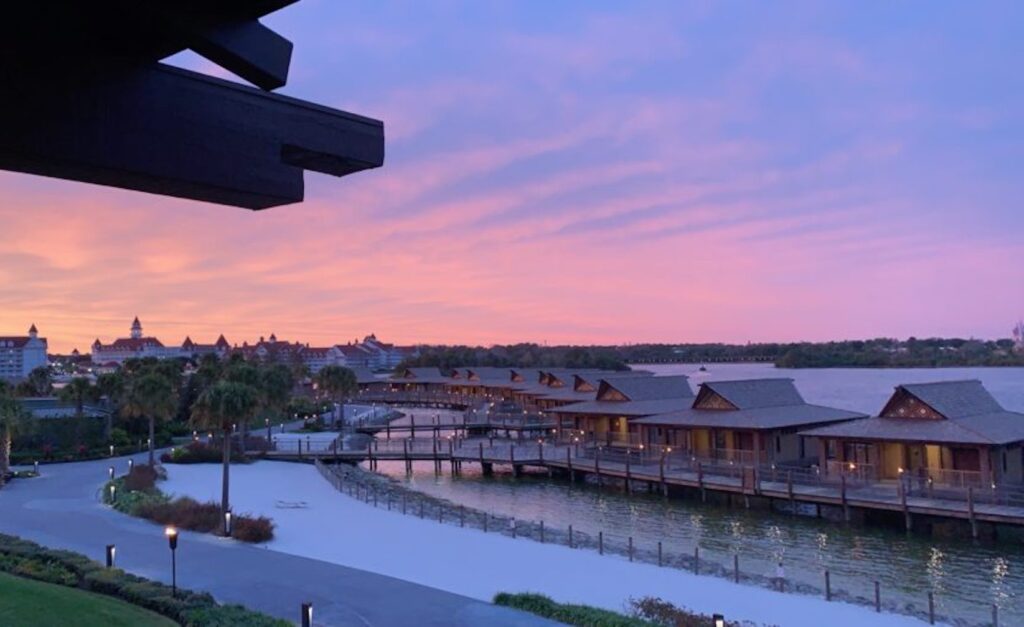 DVC Resorts
Animal Kingdom Villas
Bay Lake Tower (located at Contemporary Resort)
Beach Club Villas
BoardWalk Villas
Boulder Ridge at Wilderness Lodge
Copper Creek at Wilderness Lodge
Grand Floridian
Old Key West
Polynesian
Riviera Resort
Saratoga Springs
DVC Resorts Outside of Disney World
Grand Californian
Hilton Head
Vero Beach
Aulani
Cost
Resort Hotels
For a standard room, guests can expect to pay $200+ per night at a Value Resort, $300+ per night at a Moderate Resort and $400+ per night at a Deluxe Resort.
DVC Rentals
By comparison, a standard room at one of Disney's DVC Resort locations may cost approximately $200+ per night depending on the season and how far in advance you are booking your stay.
DVC Rental pricing is determined on a per point basis. At DVCShop.com our regular rental pricing ranges from $18 to $22 per point. Depending on the resort you choose, this could be as little as $144 per night! To learn more about DVC Rental pricing and how many points are needed for a stay, see our rental pricing and point calculator.
Additionally, DVCShop.com often offers promotional rates, often as low as $16 per point for DVC Rental bookings. Be sure to review our current promotions and offers going on now.
Cost per night at the Disney Resort Hotels and DVC Resorts will vary based on season. As you can see, the cost to stay at in a DVC Resort rental is most closely comparable to the price of a Disney Value or Moderate hotel.
Quality
Now that we see renting a DVC stay is similar in cost to staying at a Disney Value or Moderate Resort Hotel, let's see what quality differences we can expect from these accommodation options.
Value Hotels
At Disney's Value Hotels you are booking a standard hotel type room with beds and a bathroom. While the quality of the hotel will not be as high as a moderate or deluxe hotel, you are still staying on Disney property and usually in a quirky and/or fun themed room.
Around the Value Resort you can expect to find a pool and one or two casual dining options. There will also be bus transportation available from your hotel to the other areas around the Disney World Resort.
Moderate Hotels
Moderate hotels will be higher in quality. Finishes in rooms and around the resort will be upgraded and there will be more amenities at the resort. The resort pools will often be larger and have more detailed theming. There will usually be multiple pool options and more upscale dining options.
Deluxe Hotels
These are Disney's highest end resorts with a wide variety of amenities on-site. Deluxe resorts have multiple restaurants, multiple pools and lots of activities for adults and children. Guests can expect a wide variety of dining options on site from grab-and-go to quick-service, table-service, and fine dining. Transportation options may also be slightly better at certain resorts that have boat or monorail transportation located on property. Some resorts are also within walking distance to the parks.
DVC Resorts
DVC Resorts are all located at the Disney Deluxe Resort Hotels. Therefore, when staying at a DVC Resort you'll receive the same benefits as staying at a Deluxe Resort Hotel. This means access to the multiple pools, restaurants, transportation options, resort activities, as well as staying in a higher quality room.
Extras
Kitchens
One of the biggest perks of staying at a DVC Resort are the in-room kitchens. The majority of DVC Resort rooms are equipped with a kitchenette or full kitchen, depending on your room size. This is not the case with standard hotel rooms. Having a kitchen in your room can be a huge plus if you like having snacks in your room or cooking full meals during your stay.
Kitchens can also help save hundreds of dollars during your Disney Vacation. Eating just one meal a day in your DVC room can equate to huge cost savings over the course of a multi-day Disney Vacation.
Extra Magic Hours
Extra Magic Hours are available to any guest staying at a Disney resort, whether it be a hotel or DVC.
Dining Plans
Dining plans are available to purchase for any guest staying at a Disney Resort, including those renting points for a DVC stay. So if you love Disney's Dining options you won't miss a beat with any of the choices above.
When comparing DVC Rentals vs. Disney Resort Hotels it's easy to see that booking a rental at a DVC Resort can save precious money and offer additional great benefits. Staying at a Disney Deluxe Resort Hotel can be quite pricey and booking a DVC Rental is a great way to stay in luxury for less.
Learn more about DVC Rentals at rentals.dvcshop.com.
Katherine Rand
DVC Shop Editorial Team