Halloween is right around the corner! For the spooky season, a wide selection of Halloween sweets and treats will be available at Disneyland Park and Disney's California Adventure Park. From September 2, 2022 through October 31, 2022, you can celebrate the holiday with special food offerings! Read on to see where you can find Disneyland's 2022 Halloween treats.
Disneyland Park Halloween Treats
Supernova Pizza Special
Vampire Alien Macaron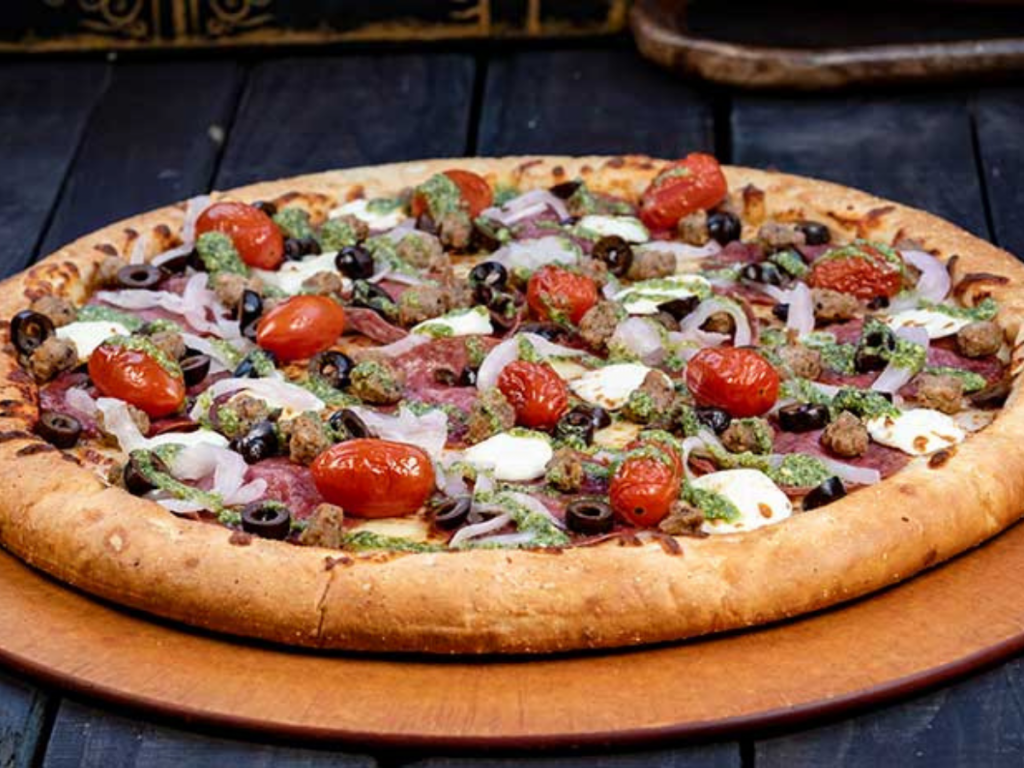 Galactic Grill
Oktoberfest-inspired Burger
Darth by Chocolate
Blood Orange Slush
French Market Restaurant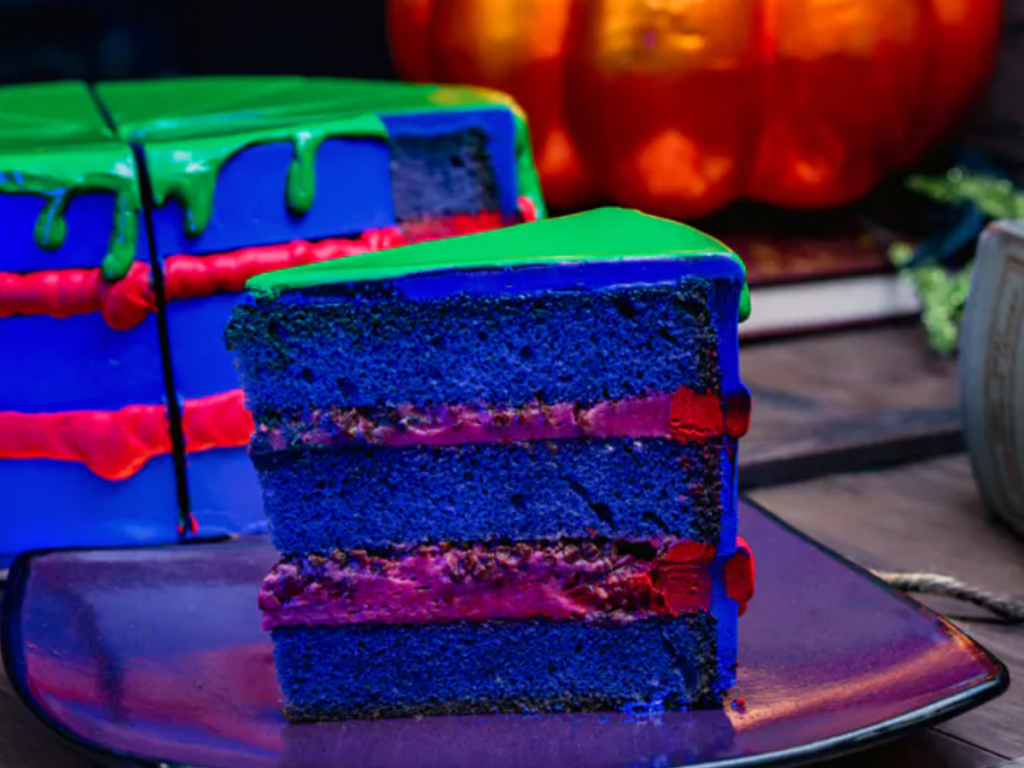 Mint Julep Bar
Pumpkin-spiced Mickey-shaped Beignets
Monster Halloween Cake
Classic Pumpkin Pie
Rocky Road Halloween Sundae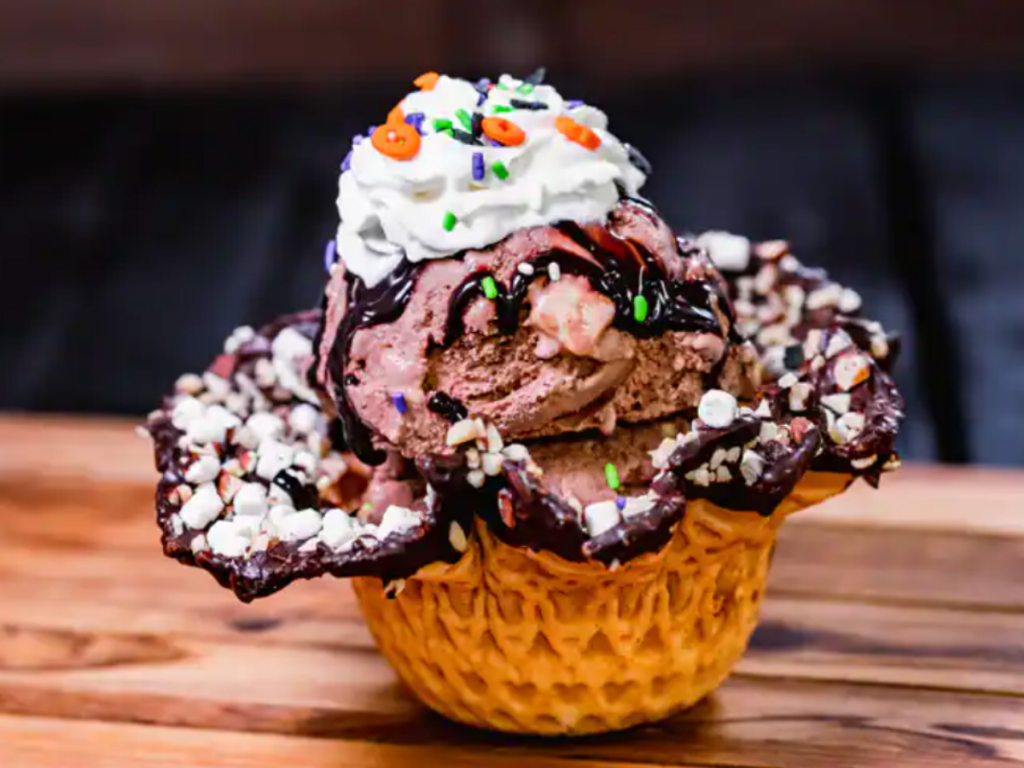 Pumpkin Cheesecake, Mickey Bat Cookie
Market House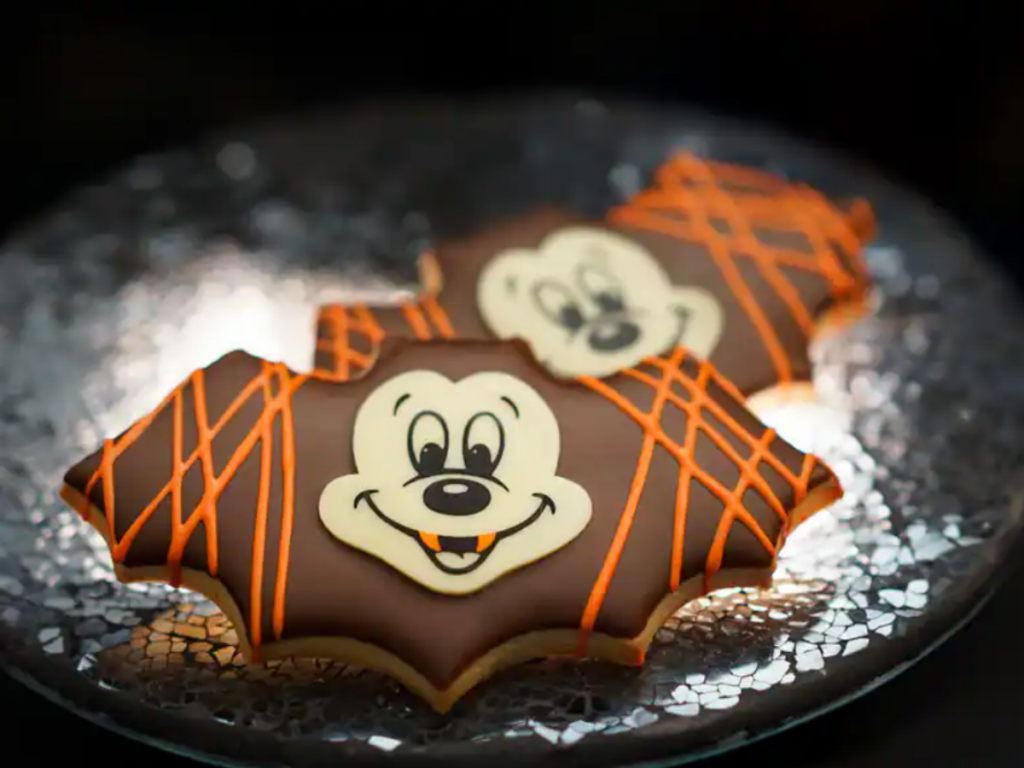 Grave Stuff
Mickey Bat Cookie
Pumpkin Cold Brew
Refreshment Corner
Stage Door Café
Pumpkin Spice Funnel Cake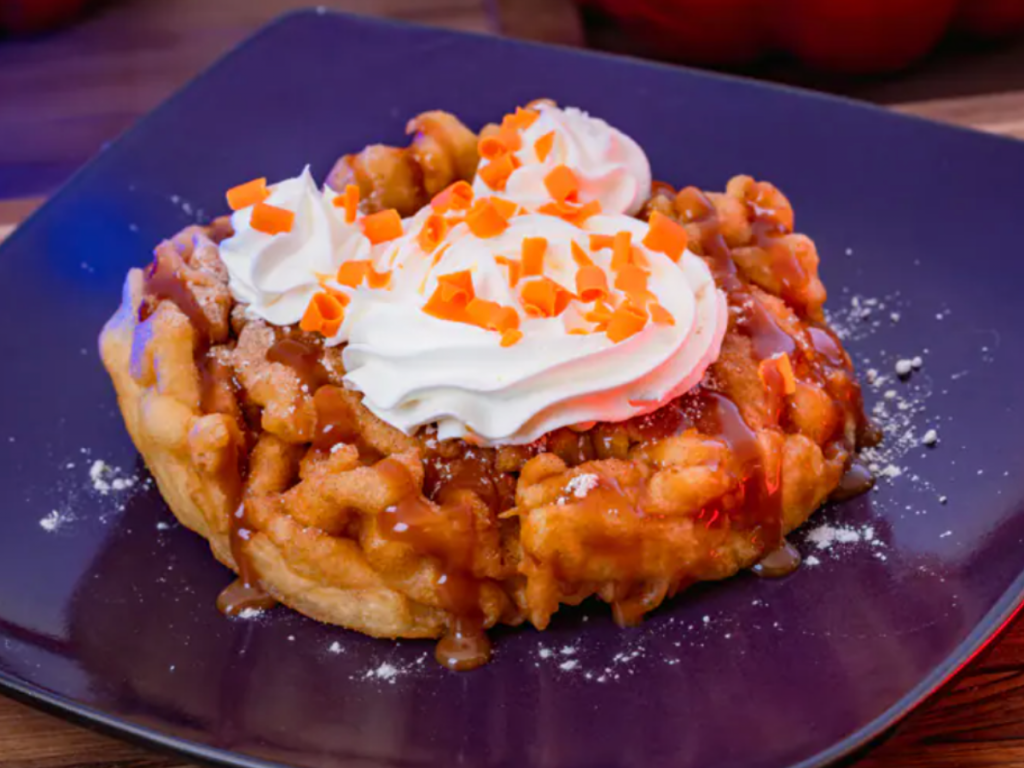 Fantasyland Churro Cart
Frontierland Churro Cart
New Orleans Square Churro Cart
Tomorrowland Churro Cart
Tomorrowland Pretzel Cart
Town Square and Sleeping Beauty Castle Churro Carts
Chocolate Cookie Crumble Churro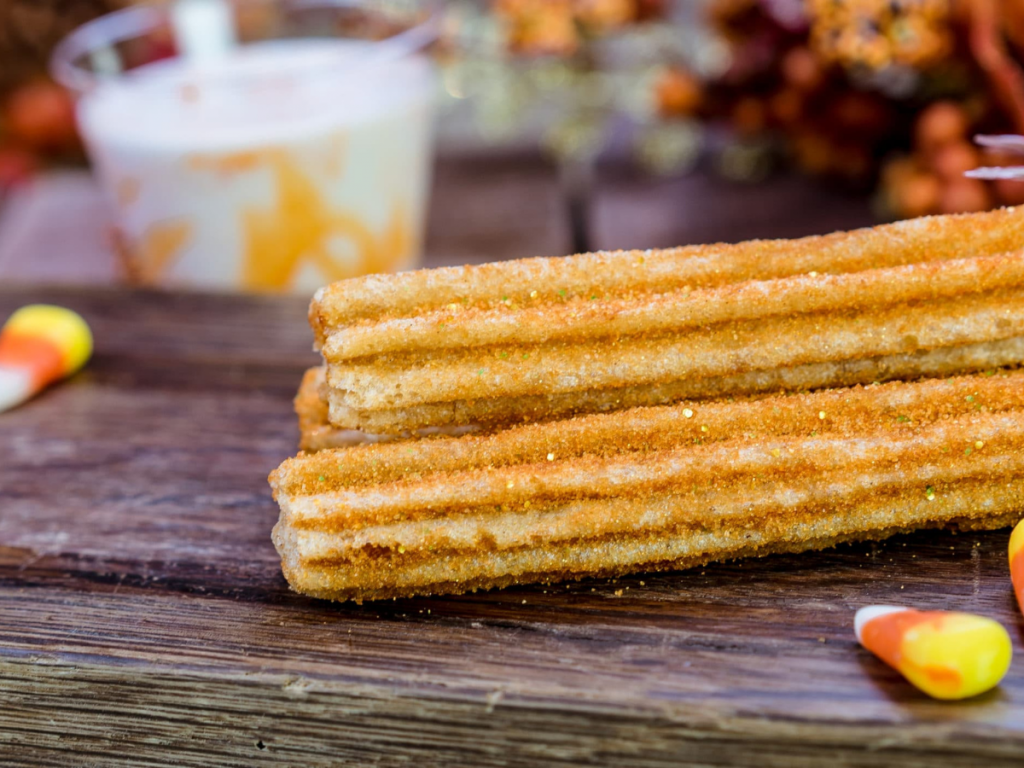 Disney California Adventure Halloween Treats
Award Wieners
Footlong Spicy Pulled Pork Dog
Oogie Boogie Funnel Cake Fries
Cocina Cucamonga Mexican Grill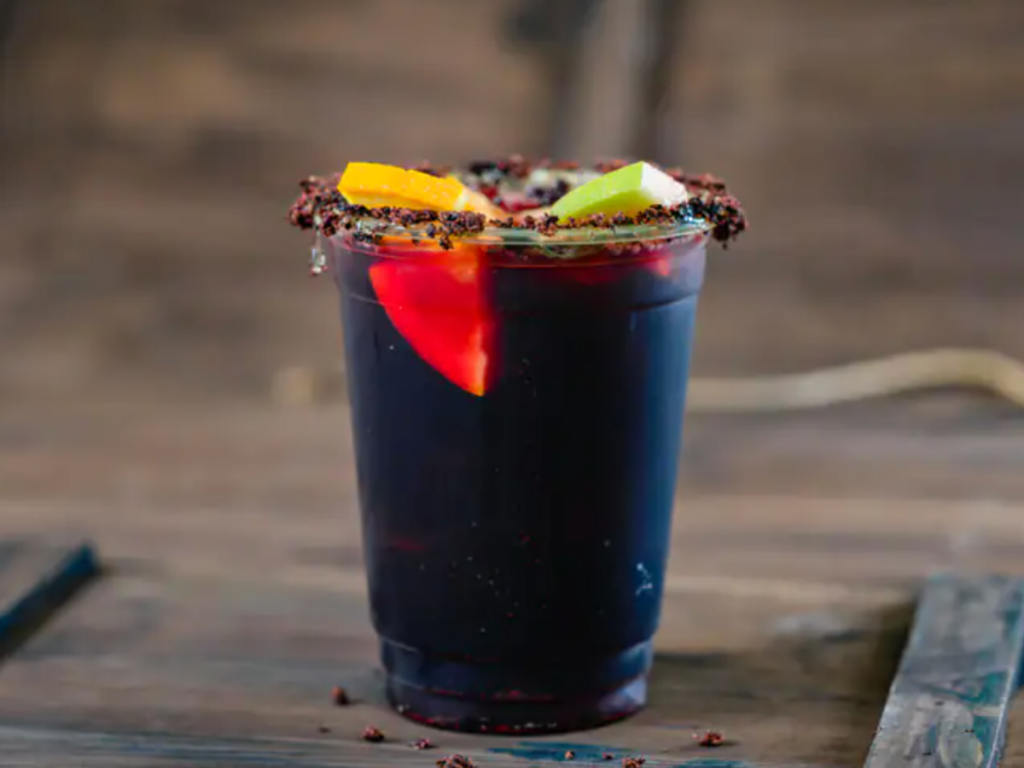 Fiddler, Fifer & Practical Café
Oogie Boogie Worms and Dirt Cake
Spicy Mac & Cheese Cone
Fruity Sugar Churro
Clarabelle's Hand-Scooped Ice Cream
Cereal Sundae
Chocolate Brownie Sundae
Hard Apple Float
Pumpkin Pie Hard Float
Fairfax Fruit Market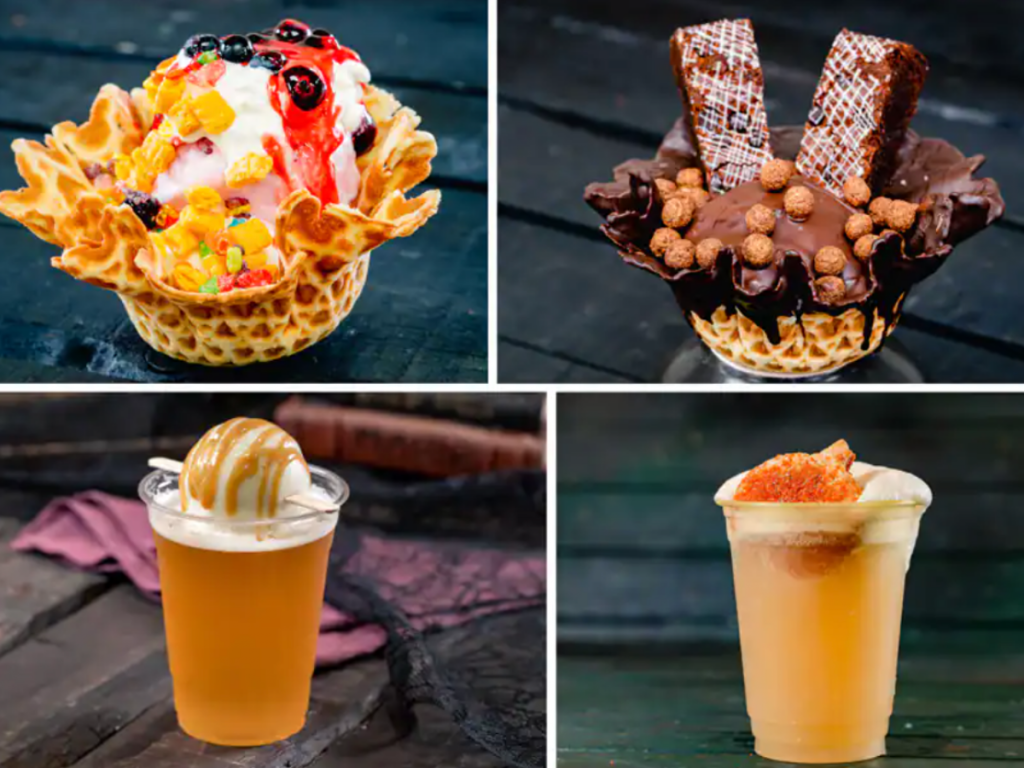 Hollywood Lounge
Stone Delicious IPA Michelada
Ghost Pepper Michelada
Modelo Especial Ghost Pepper Michelada
Blue Rum Cocktail
Cranberry Sangria
Prickly Pear Vodka Cocktail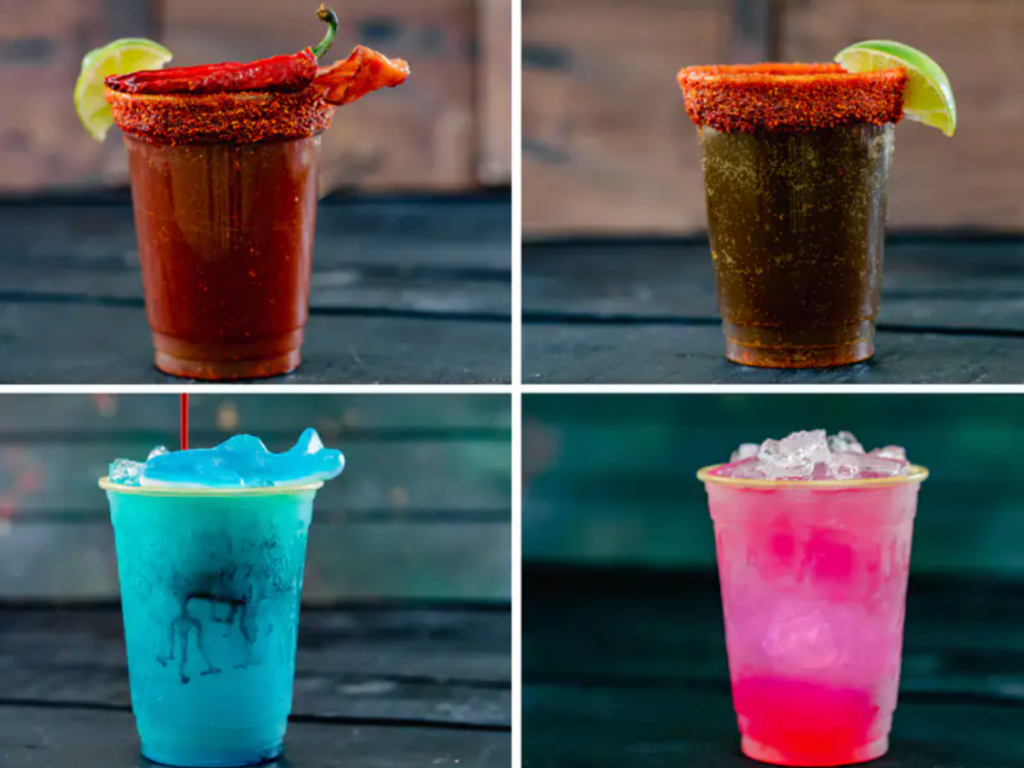 Ghost Pepper Nachos
Chile-Ginger Pork Belly Sliders
Cucumber-Tamarind Cocktail
Lamplight Lounge
Pumpkin-spiced Donuts
One Last Toast
Jack-Jack Cookie Num Nums
Jack-Jack Shortbread Cookie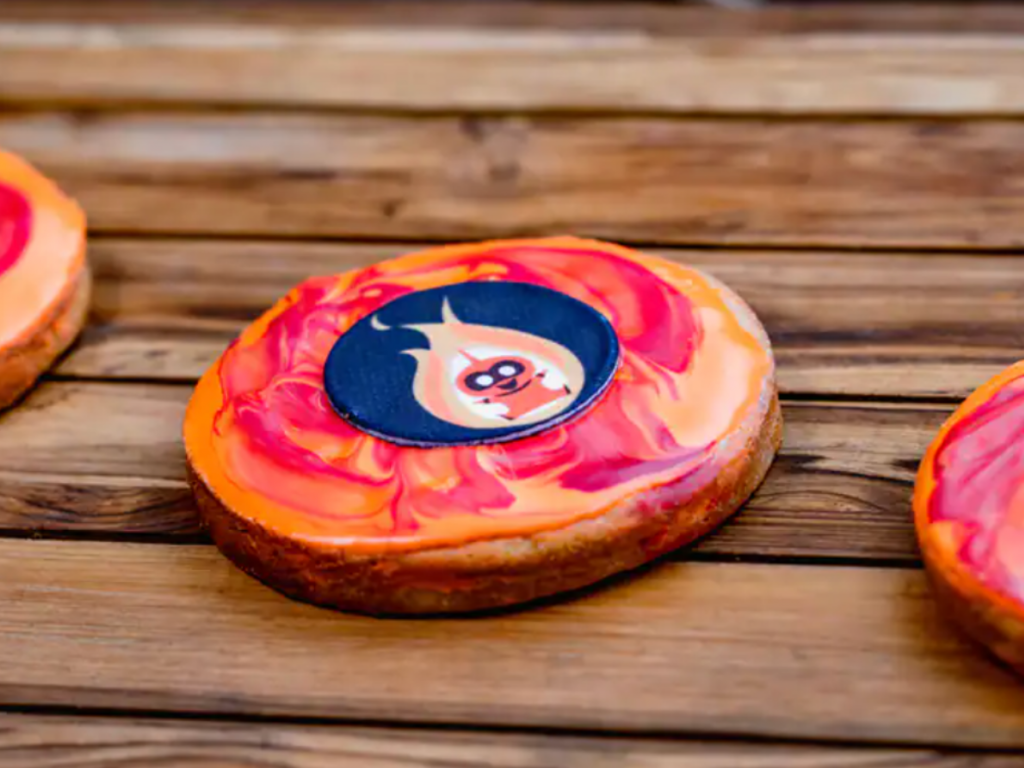 Mortimer's Market
Vampire Mickey-shaped Sourdough
Pacific Wharf Café
Pastrami Sandwich
Chocolate-Espresso Bread Pudding
Pacific Wharf Cappuccino Cart
Pumpkin Bundt Cake
Pumpkin-spiced Horchata Cold Brew
Pumpkin-spiced Horchata Cold Brew with Irish whiskey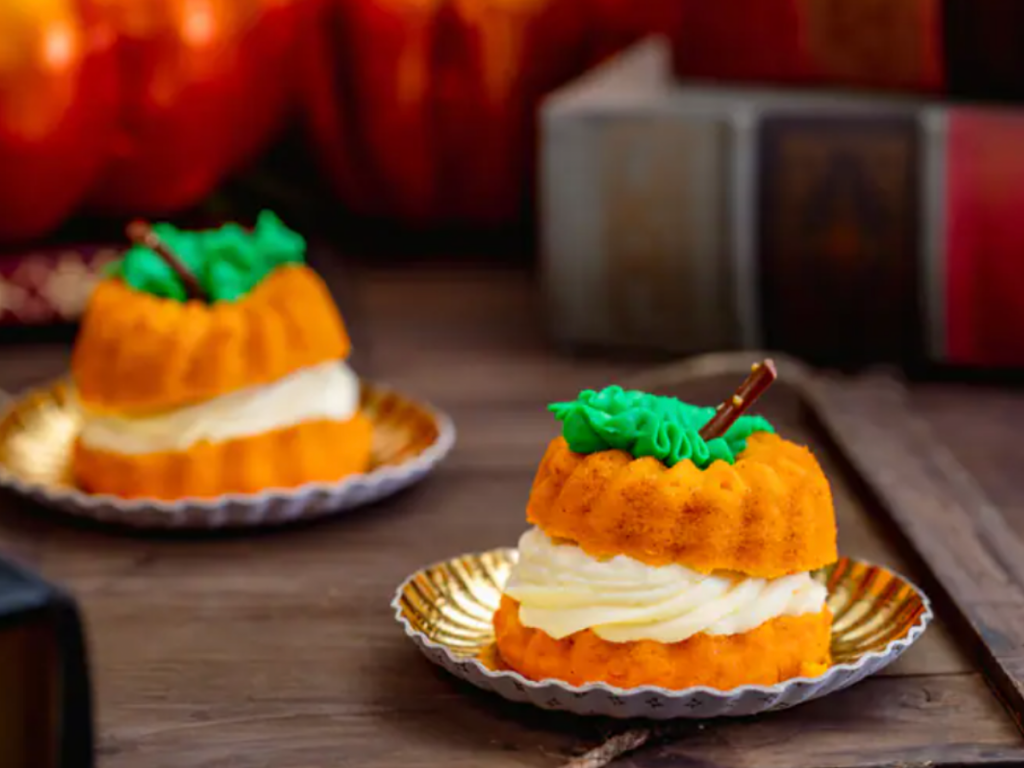 Pym Tasting Lab
Pym Test Kitchen
Minnie Witch Shake
Blood Orange Shake with whipped topping and strawberry sauce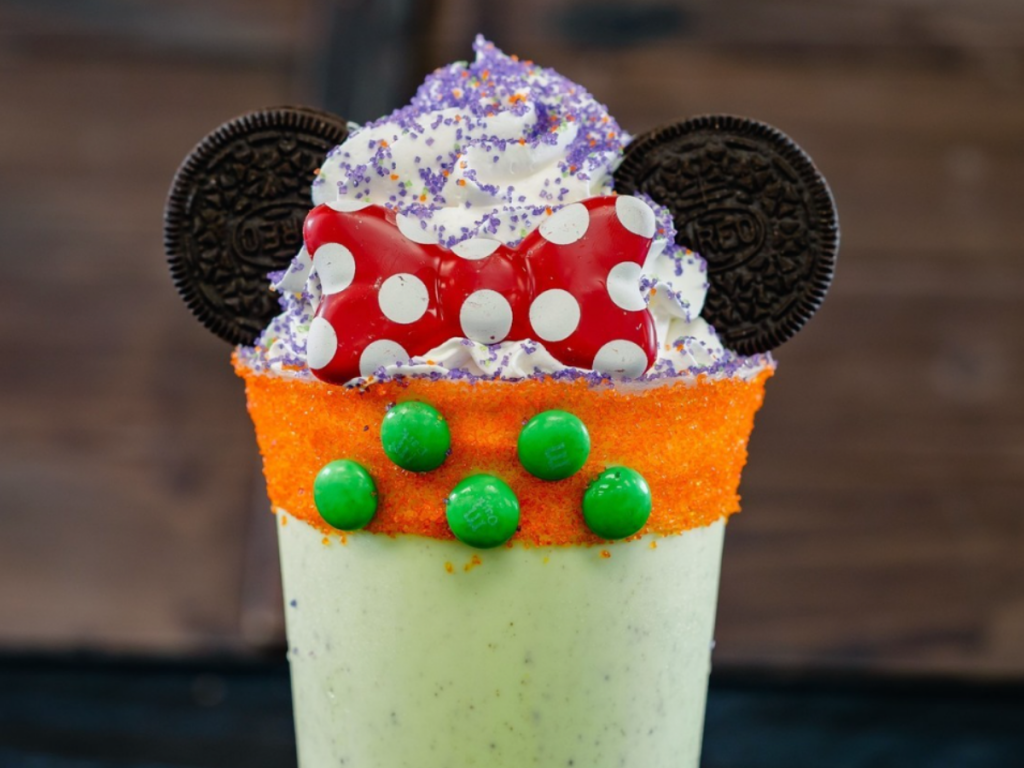 Smokejumpers Grill
Green Chile Double Burger
Mint Shake (Non-alcoholic) 
Cranberry-grape Punch (Non-alcoholic)
Cranberry-grape Cocktail
Studio Catering Co.
Ghost Pepper Potato Bites
Buena Vista Churro Cart
Grizzly Peak Churro Cart
Hollywood Churro Cart
Popcorn Bucket And Sipper
During the 2022 Halloween, there will be 3 collectible snack items available in Disneyland's park: Donald Candy Corn Sipper, Mickey Mummy Glow-in-the-Dark Premium Bucket, and the  Zero Light-Up Premium Bucket. These souvenir items can be found at quick service locations, ice cream carts and popcorn carts in both parks.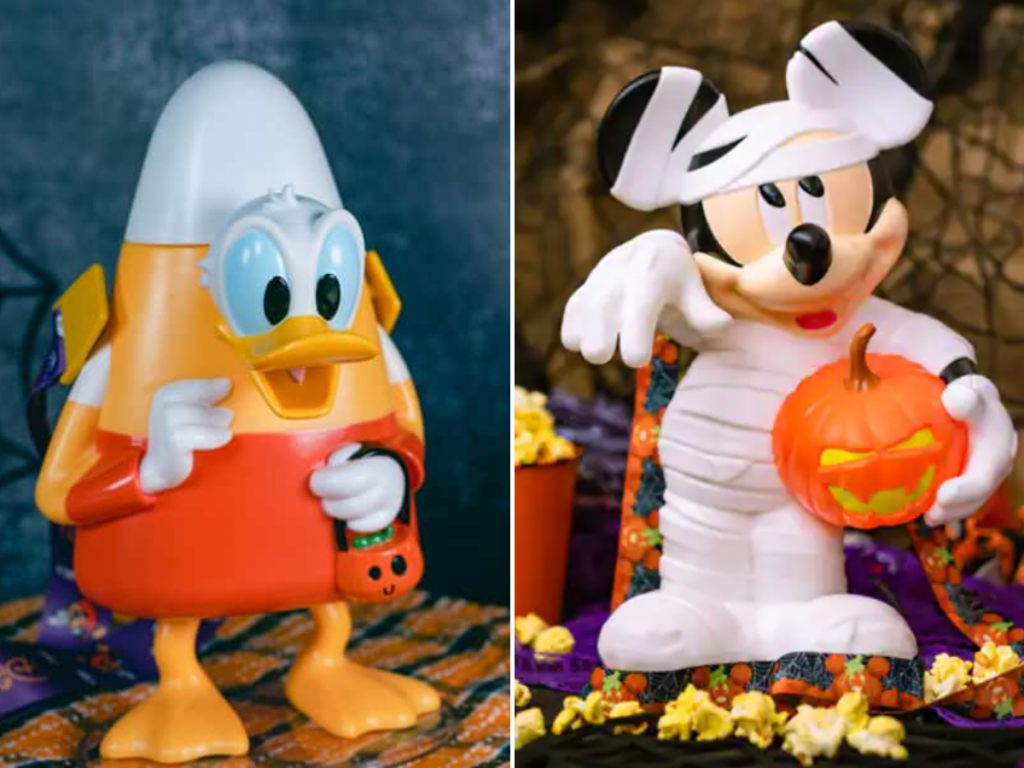 Disneyland Hotel
Trader Sam's Enchanted Tiki Bar
Coffee House
Halloween Seasonal Cupcake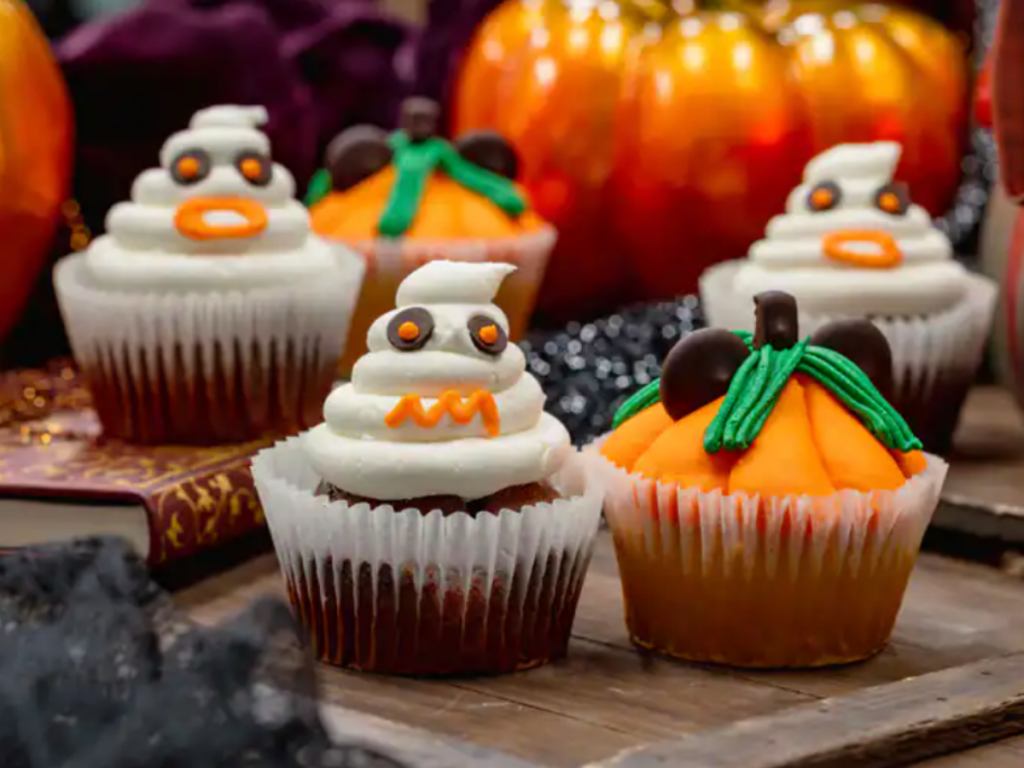 Disney's Grand Californian Resort & Spa
GCH Craftsman Grill
Halloween Pumpkin Donut
Mickey Mummy Donut
Jack Skellington Cupcake
Hearthstone Lounge
Halloween Cocktail
Dia de los Muertos Cocktail
GCH Holiday Cart
Poison Apple Cookie
Mickey Jack Skellington Cookie
Hocus Pocus Cookie
Gingerbread Zombie Cookie
Halloween Cookie Box
Sanderson Sisters Crisped Rice Treat
Spooky Pretzel Sticks
Oogie Boogie Crisped Rice Treat
Waffle Shot with Milk
Waffle Shot with Liqueur
Halloween Hot Chocolate (Alcoholic)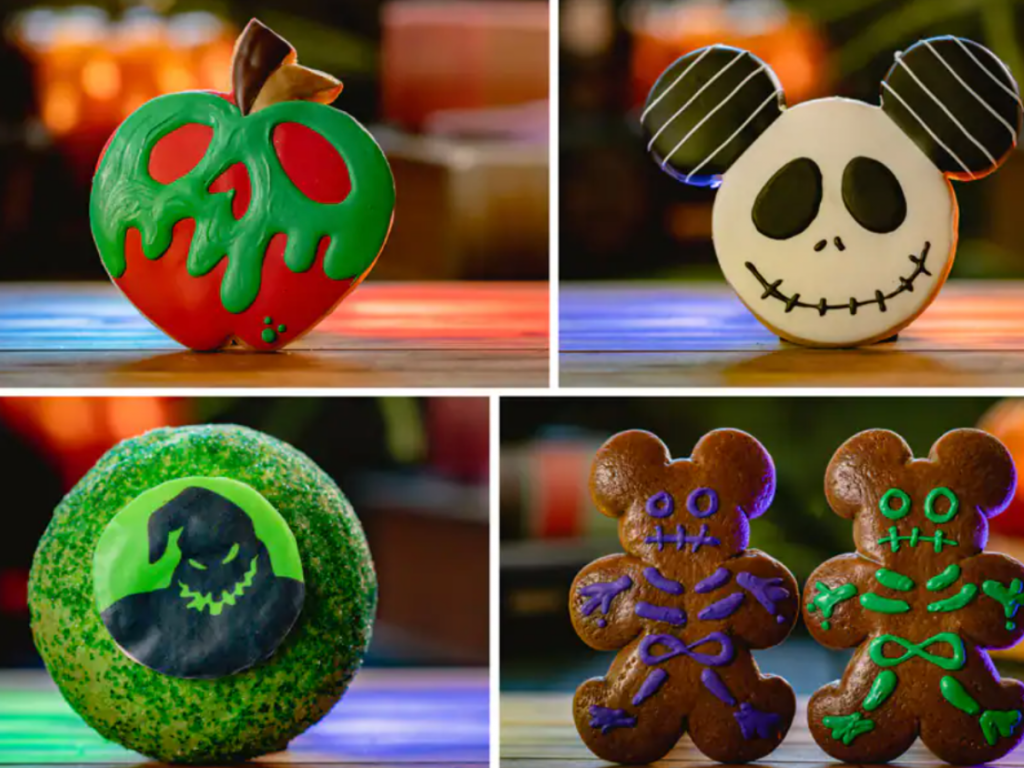 Downtown Disney District
Ballast Point Brewing Co.
California Churro
Kayla's Cake
Mummy Macarons
Pumpkin Cheesecake Macaroons
La Brea Bakery Café
Kids Monster Pancakes
The Midnight Painkiller Hard Kombucha
Ghoul's Grog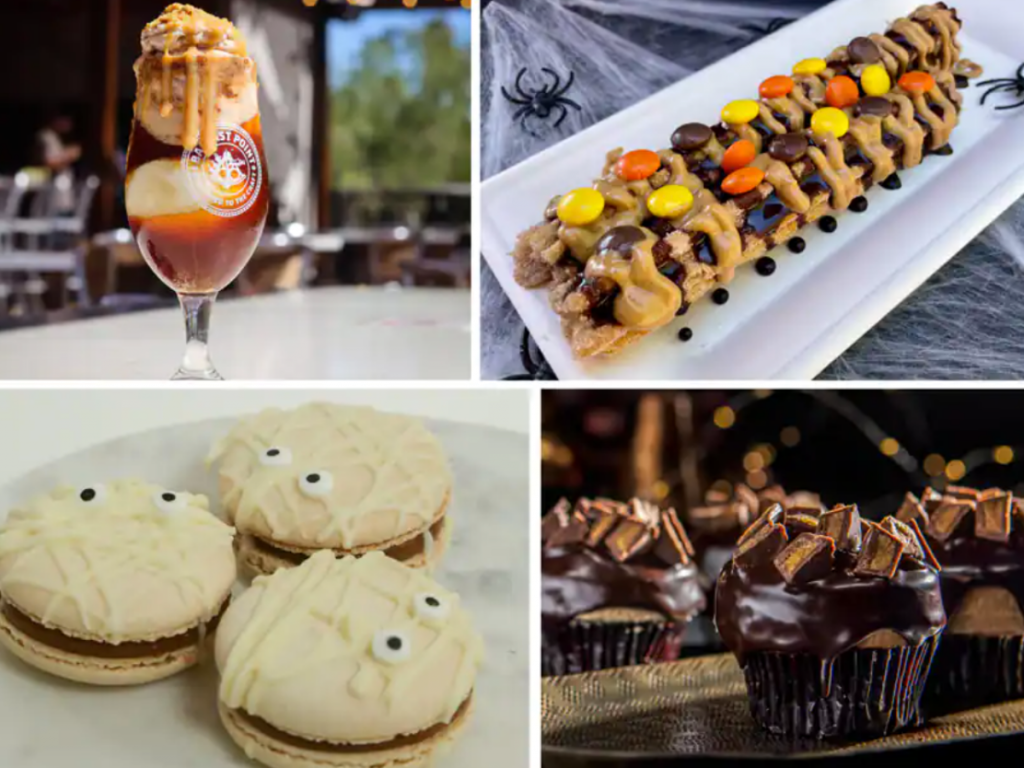 Naples Ristorante e Bar
Ralph Brennan's Jazz Kitchen
Candy Corn Cream Soda:
Candy Corn Cream Cocktail
Sprinkles
Tortilla Jo's
Uva Bar & Cafe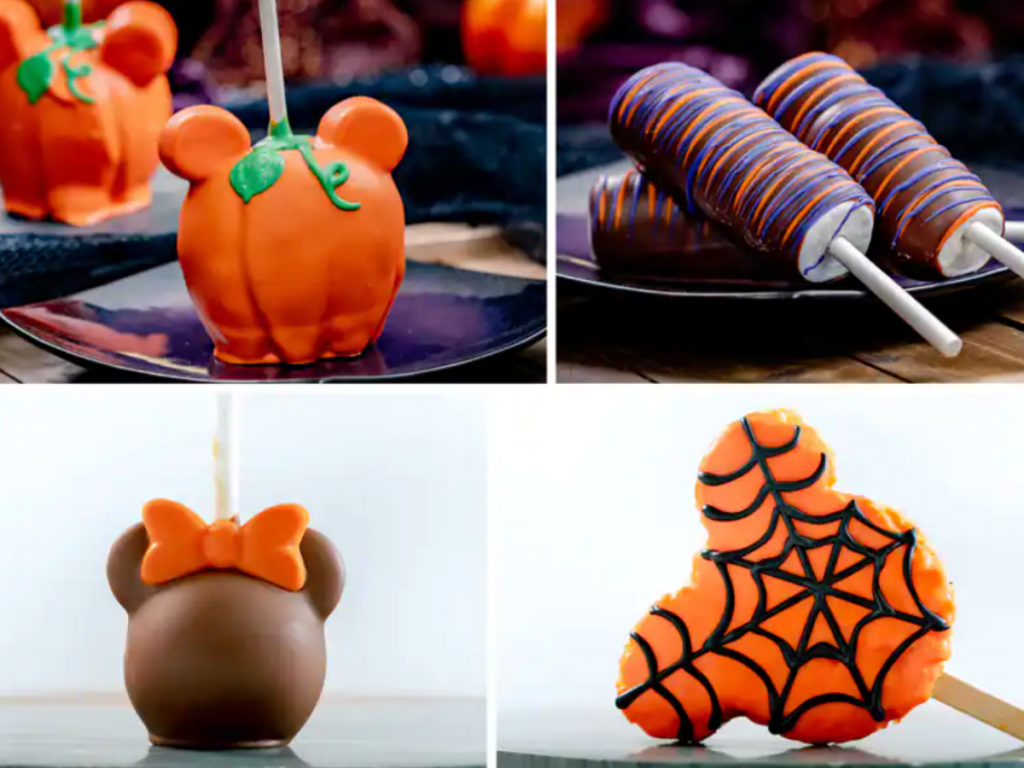 Marceline's Confectionery
Mickey Pumpkin Apple
Minnie Witch Apple
Mickey Sorcerer Apple
Mickey Mummy Marshmallow Pop
Halloween Marshmallow Wand
Minnie Cake Pop with Orange Bow
Dirt & Worms Cake Pop
Mickey Peanut Butter Rice Cereal
Mickey Spider Web Rice Cereal Treat
Oogie Boogie Rice Cereal Treat
Which of Disneyland's 2022 Halloween Treats do you think is the most festive for the spooky season? Let us know in the comments!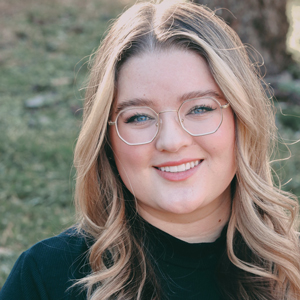 Written by
Emily Murray
Contributing Writer
For as long as Emily can remember, Disney has played a huge role in her life. Her infatuation with Disney resulted in many hours spent rewatching Toy Story and creating multiple powerpoints to convince her parents to book yet another vacation to the "Most Magical Place on Earth". In 2015, Emily followed one of her dreams and moved to Orlando, Florida where she spent just over five years working for the mouse in three separate roles. Emily is passionate about writing and using words creatively and concisely. She loves to make others laugh and hopes to sprinkle a little bit of magic into everything she does.