Start your day with a character breakfast at one of Disneyland's original landmarks, the Plaza Inn! For lunch and dinner, this Victorian themed location becomes a great spot for a quick meal.
Plaza Inn Details

| | |
| --- | --- |
| Disneyland Resort Park: | Disneyland Park |
| Location in Park: | Main Street, USA |
| Dining Experience: | Buffet/Family Style (Breakfast), Quick Service (Lunch and Dinner) |
| Hours: | 8:00 AM to 9:00 PM |
| Price Range: | $15 to $34.99 (Lunch and Dinner), $35 to $59.99 (Breakfast), Over $60 (Brunch) |
| Type of Cuisine: | American |
| Mobile Order: | No |
| Reservations: | Yes (Breakfast) |
| Allergy-Friendly: | Yes |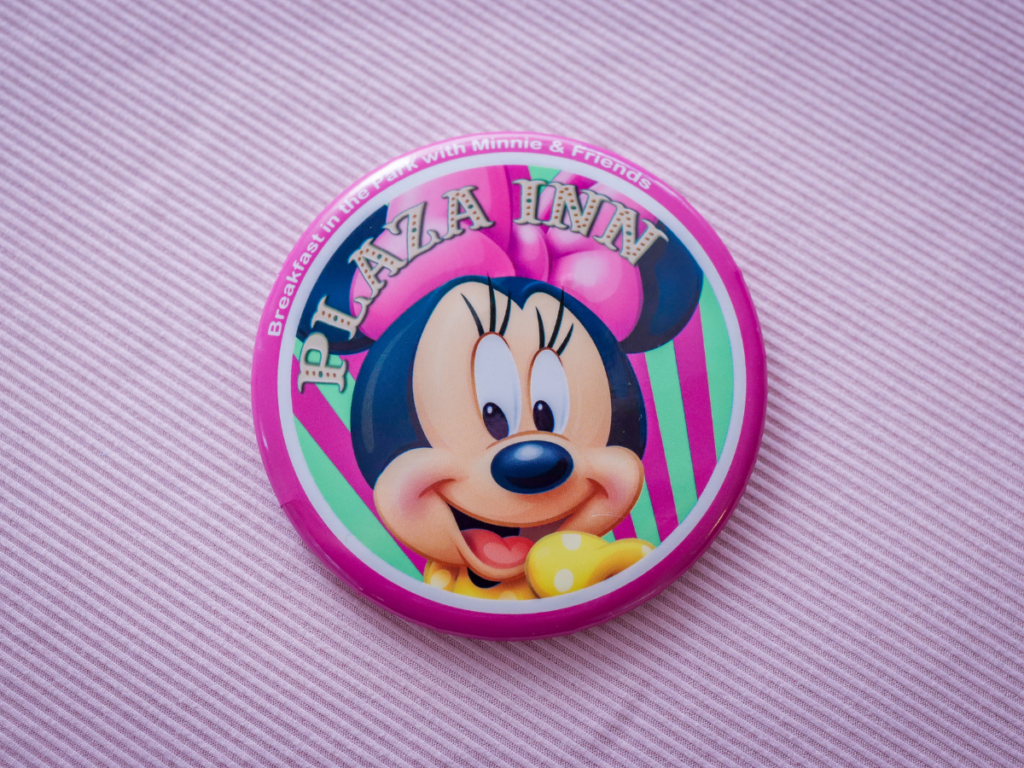 Overview
Come into the Plaza Inn for a tasty meal and some rich Disney history! The Plaza Inn is located on Main Street USA, right before you approach Sleeping Beauty's Castle. You'll find great American food here with quick service or buffet/family-style dining options that can fit into your busy park day!
The Plaza Inn is available for breakfast, lunch, and dinner from the park's open to close hours of operation. Breakfast provides entertainment and a lavish buffet, as many Disney characters greet you during your dining experience. You can expect to find a wide variety of characters from many Disney films that may be considered rare to see in the parks, especially compared to Walt Disney World. When it comes to food options, you can look forward to an omelet bar, a meat station, cereals, Mickey Waffles, and much more, including plant-based meals.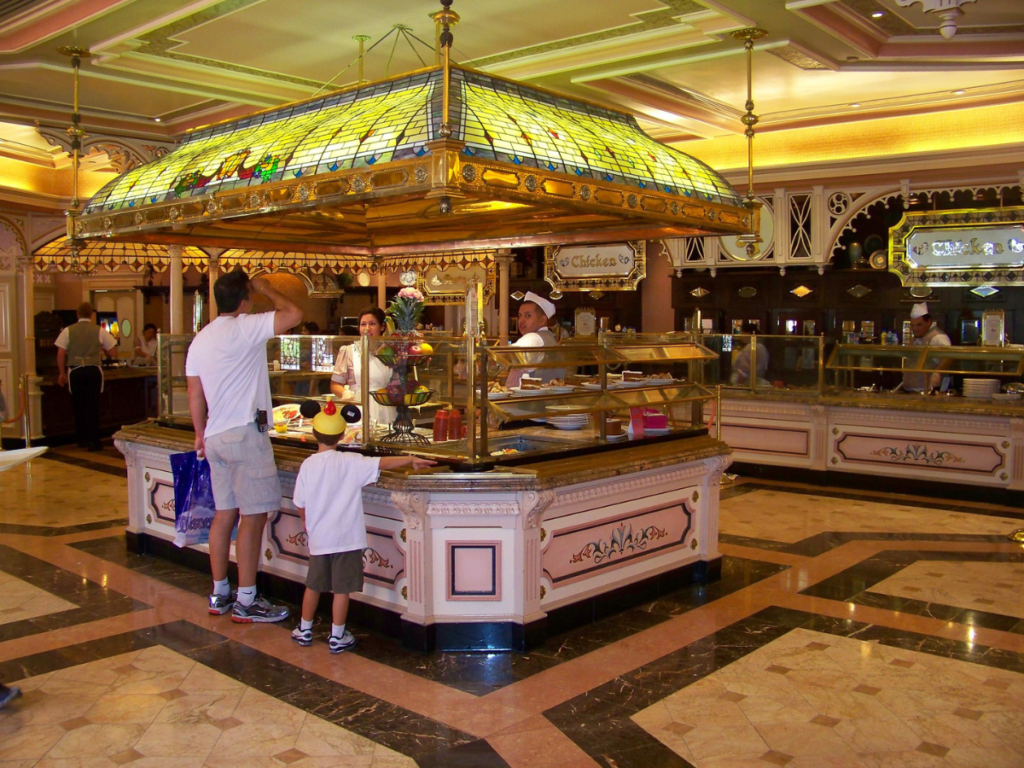 You can enjoy a quick service meal with some very famous specialty chicken for lunch and dinner. The chicken is herb-seasoned and comes with mashed potatoes, buttermilk biscuit, and mixed vegetables. Additionally, there is more to offer, such as salads, pasta, and even children-sized meals. Another popular item you need to save room for is the specialty chocolate fudge cake!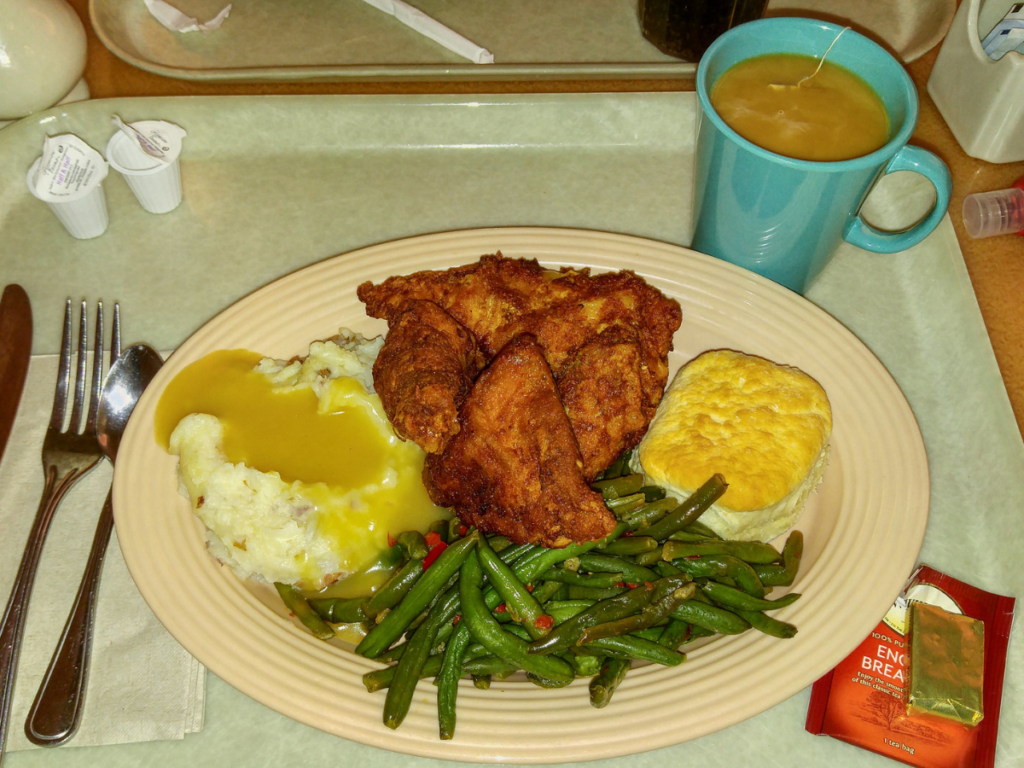 When it comes to The Plaza Inn, you are dining in a place full of history! Walt Disney used this spot as a VIP lounge for his special guests. Now everyone can eat in this unique location that Walt once considered a landmark of Disneyland. Not only is it themed to be a Victorian setting with beautiful decor handpicked and designed by Lillian Disney, but The Plaza Inn was the original home and concept of Club 33, which is now in New Orleans Square. 
Breakfast Menu
Entrées – Buffet
Assorted Cereal
Made-to-Order Omelets
Variety of Muffins, Croissants, Danish, and Fruit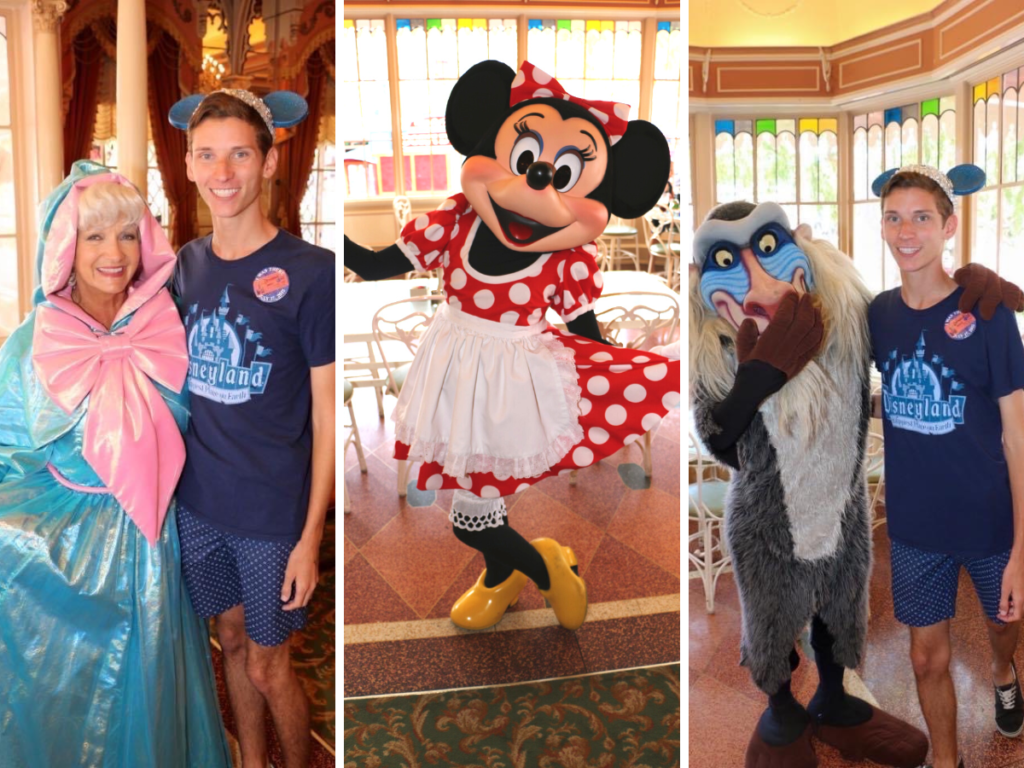 Lunch And Dinner Menu
Entrées
three pieces of Chicken fried to a golden brown and seasoned with distinctive Herbs and Spices, served with Mashed Potatoes, Buttermilk Biscuit and a mixture of Vegetables
Tossed Mixed Greens with Chicken, Bacon, Egg, Tomatoes, and Blue Cheese Dressing
Penne Pasta with Marinara – $14.99
topped with Parmesan Cheese and served with a Breadstick
Penne Pasta with Chicken Pesto Alfredo Sauce – $14.99
topped with Parmesan Cheese and served with a Breadstick
Penne Pasta with Bolognese – $14.99
topped with Parmesan Cheese and served with a Breadstick
Chipotle-Pineapple Glazed Salmon – $18.49
topped with a Kiwi-Mango Relish served with Rice Pilaf and seasonal Vegetables
Kids' Disney Check Meal
Kid's Pasta and Marinara Sauce with Applesauce and Carrots with choice of Small Lowfat Milk or Small DASANI® Water. Meets Disney Nutrition Guidelines for Complete Meals without substitutions
Kids' Meal
Fried Chicken Leg with Applesauce and Mashed Potatoes with choice of Small Lowfat Milk or Small DASANI® Water
Desserts
Chocolate Fudge Cake – $5.99
Classic Devil's Food Cake with Chocolate Fudge Frosting and Chocolate Chips
Map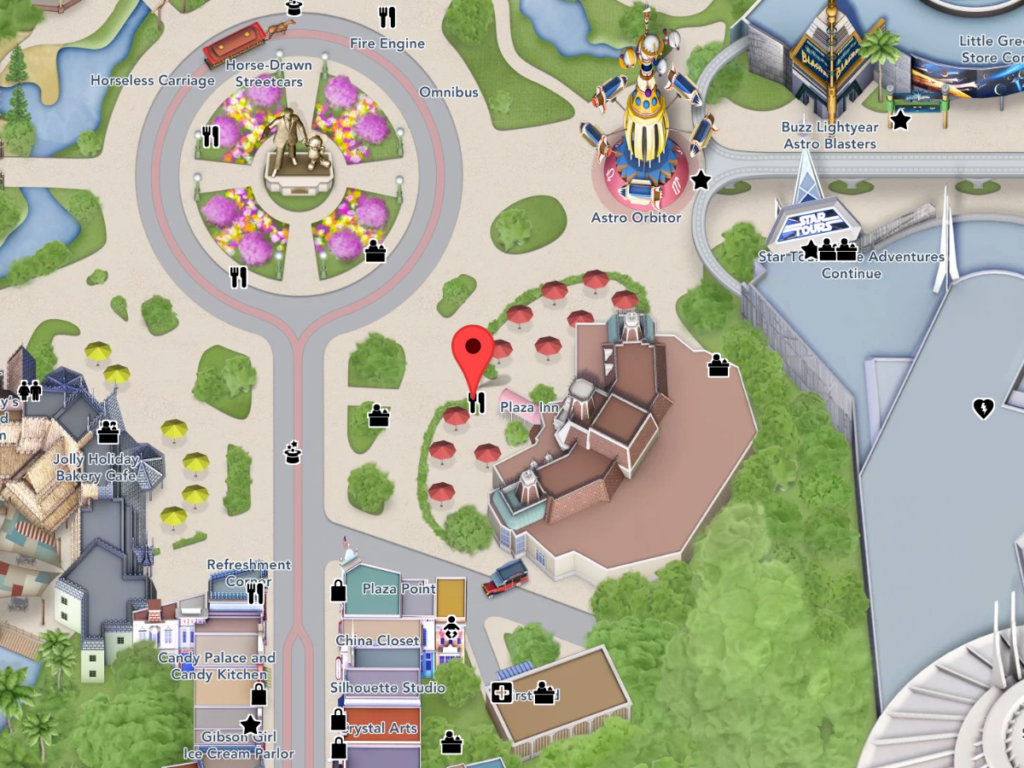 Written by
Bobby Asen
Contributing Writer
Bobby has a strong passion for Walt Disney's stories and the Disney Parks. From taking vacations to the parks, to being an Annual Passholder, to working as a cast member for seven years at Magic Kingdom, his passion for Disney continues to grow. After visiting every Disney Park in the world, Bobby knew he wanted to share his experiences and his love for Disney in his writing.