This dining location is inspired by Mary Poppins and is sure to delight guests with their variety of bakery treats and meals.
Jolly Holiday Bakery Cafe Details

| | |
| --- | --- |
| Disneyland Resort Park | Disneyland Park |
| Location in Park | Main Street, U.S.A. |
| Dining Experience | Quick Service |
| Hours | 9:00 AM to 9:30 PM |
| Price Range | $14.99 and under |
| Type of Cuisine | Bakery |
| Mobile Order | Yes |
| Reservations | No |
| Allergy-Friendly | Yes |
Dining Overview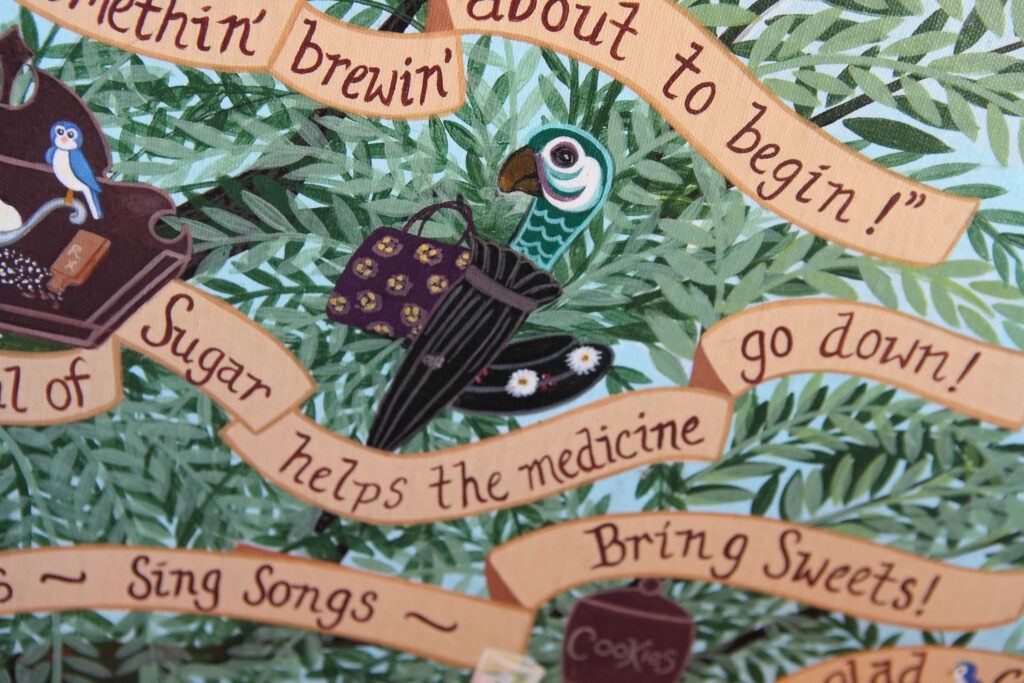 Conveniently located in Disneyland on Main Street, U.S.A., the Jolly Holiday Bakery has treats that everyone will enjoy. From the favorite Raspberry Rose Mickey Macaron to one of their decadent pastries such as cinnamon rolls or croissants, there is a variety of baked good available.
For those looking for more of a lunch or dinner time  meal than a treat, this dining location offers that as well. Jolly Holiday Bakery offers a selection of sandwiches and salad options, as well as a kid's menu for the little ones.
If you have food sensitivities and think that a bakery is no place for you, this one is the exception. Jolly Holiday Bakery will happily make substitutions for gluten free bread sandwiches and also offers salads and soups that can be allergen friendly, depending on the item.
This is the perfect dining location to enjoy your castle views while enjoying a fresh and delicious meal with your family.
Menu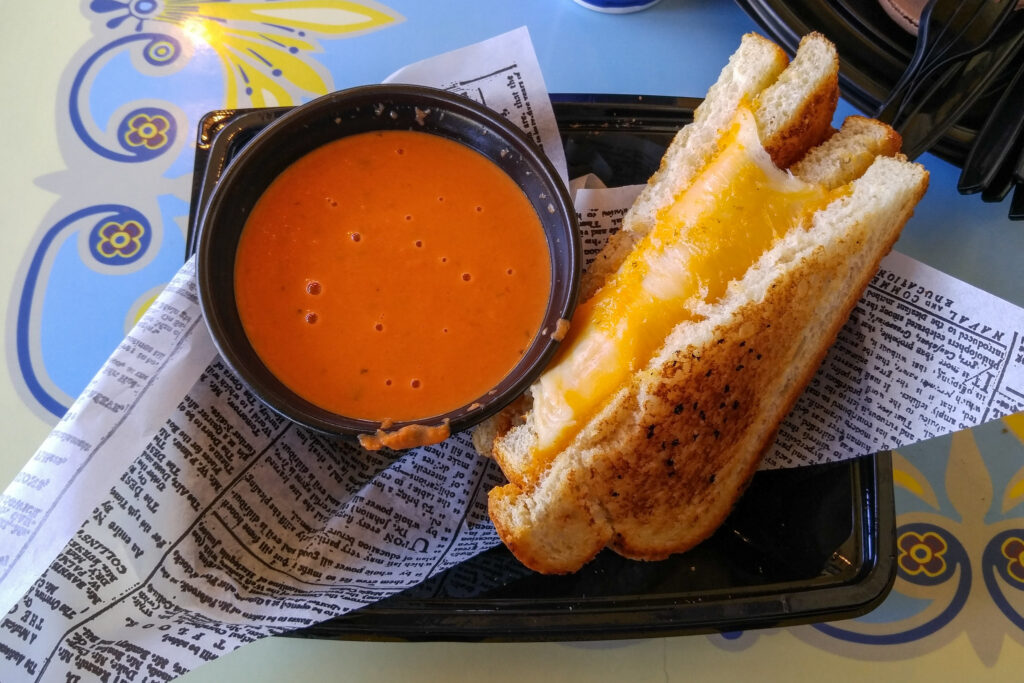 Assorted Desserts
Matterhorn Macaroon – $2.99
Raspberry Rose Mickey Macaron – $5.99
Raspberry French Macaron filled with Raspberry Mousse
Cinnamon Roll – $5.49
Fresh-baked Cinnamon roll served warm and topped with Cream Cheese Icing
 Side of Cream Cheese Icing – $.99
 Blueberry Muffin – $3.99
 Double Chocolate Chip Muffin – $3.99
 Butter Croissant – $3.69
 Chocolate Croissant – $3.99
flaky Pastry filled with Chocolate
 Mickey Sugar Cookie – $3.99
Mickey Mouse-shaped Sugar Cookie
 Chocolate Chip Cookie – $3.69
 Mickey Cookie – $4.49
 Magic is Here Cupcake – $6.99
Double Chocolate Chip Cupcake filled with Cookies and Cream Mousse finished with a swirl of yellow and Raspberry-flavored red Cream Cheese Frosting, festive Sprinkles and Mickey Chocolate Ears
House Specialties
Jolly Holiday Combo – $12.49
Toasted Cheese Sandwich with Tomato Basil Soup
Sandwiches
Oven-roasted Turkey on Ciabatta – $10.49
Tomato, Lettuce and Honey-Mustard Aïoli served with House-made Chips
 Roast Beef and Smoked Cheddar on Hoagie Roll – $10.99
Lettuce, Tomato, Pickled Red Onion, and Whole Grain Mustard Aïoli served with House-made Chips
 Toasted Cheese – $8.99
Melted White Cheddar and Cheddar Cheese on Toasted Sourdough Bread
 Salads
Jolly Holiday Salad – $8.49
Mixed Greens, Spiced Pecans, Feta, Tomatoes, Dried Cranberries and Raspberry Vinaigrette served with a fresh Parmesan Breadstick
 Sides
Breadstick – $1.29
Warmed Breadstick with Melted Parmesan Cheese
 Side of Fruit – $1.79
mixture of fresh Fruits including Grapes, Pineapple, and seasonal Melon
Kids' Meal 
Turkey Sandwich – $7.49
served with Dannon® Danimals® Smoothie, Carrots and choice of Small Lowfat Milk or Small DASANI® Water. Meets Disney Nutrition Guidelines for complete Meals without Substitutions
 Macaroni and Cheese – $6.99
served with Dannon® Danimals® smoothie, Carrots and choice of Small Lowfat Milk or Small DASANI® Water
 Kids' menu items for children ages 9 and younger.
Allergy friendly menus are available upon request. 
This dining location also offers beverages such as coffee, milk, juice, hot chocolate, tea, and soda.
Map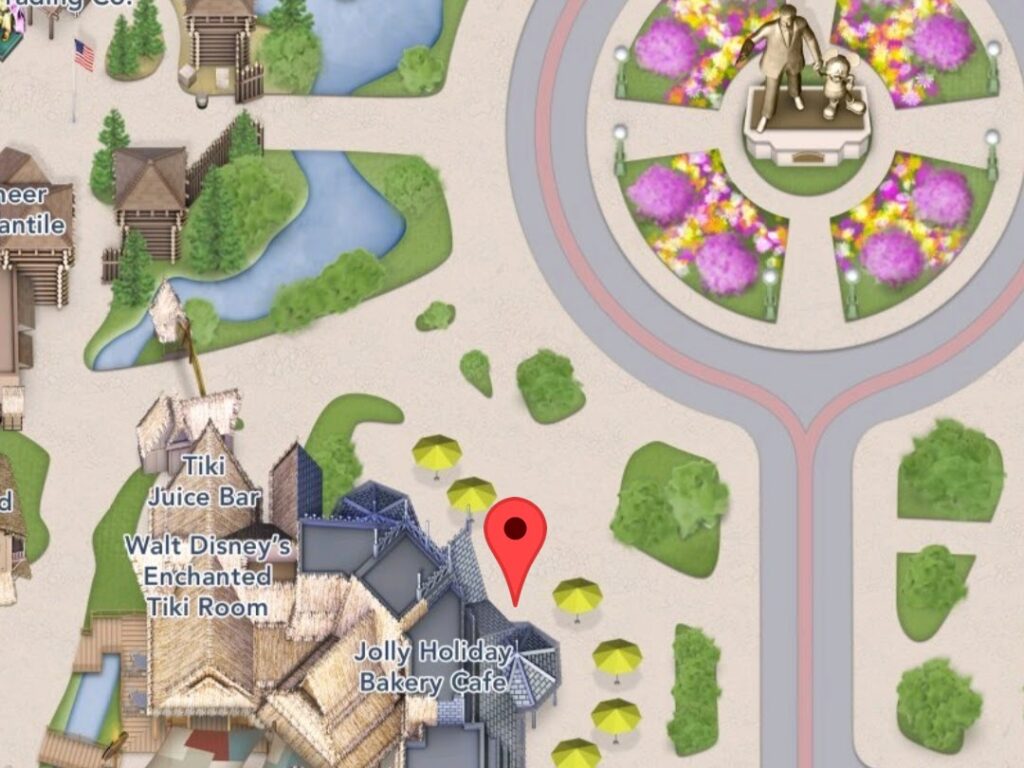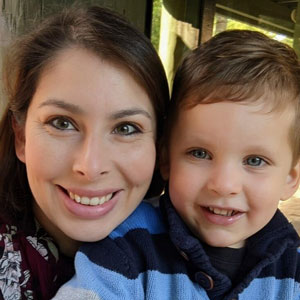 Written by
Rachel Van Norman
Contributing Writer
Rachel fell deeply in love with all things Disney as a little girl. Now as a wife and a mother herself, she shares this Disney obsession with her son and everyone around her. From her love of princesses to eating all the Disney food, Rachel spends her time radiating Disney magic and keeping everyone up to date on Disney news.