There are only three short months until "The World's Most Magical Celebration" begins. October 1st, 2021 will kick off the 18-month long event which will honor the 50th anniversary of Magic Kingdom. The opening of Walt Disney World's first theme park set the tone for years and years of magic. While many classic attractions debuted on the park's opening day, a lot has changed at Magic Kingdom in its 50 years. Let's take a step back in time and see what Magic Kingdom was like on its opening day in 1971.
A Blessing In Disguise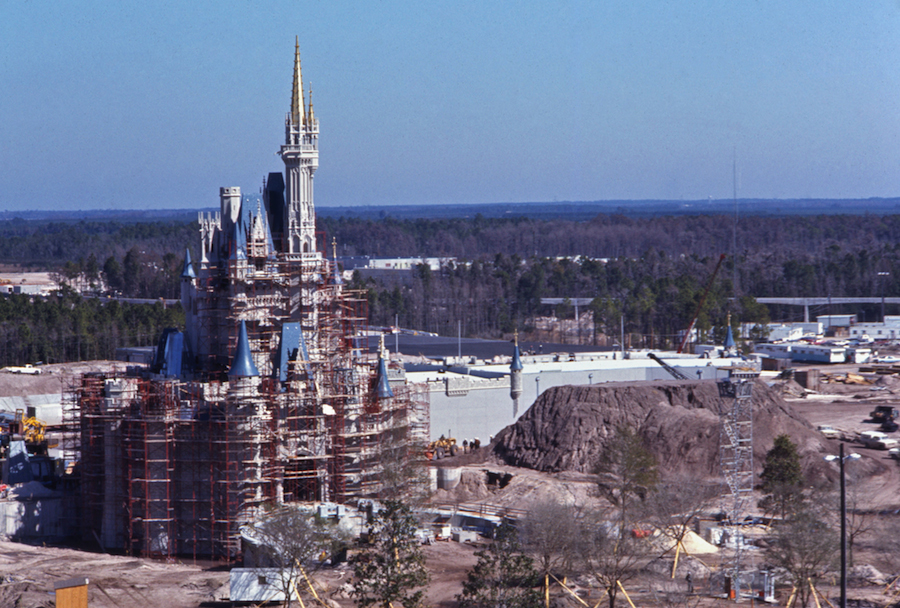 On October 1st, 1971, the Magic Kingdom opened its doors for the very first time after seven years of planning and construction. The park's opening was intentionally scheduled in the fall off-season in an effort to not overwhelm the new park with crowds. For the same reason, Disney also planned the park's official dedication and media events for later in the month. Despite these decisions, the city and residents of Orlando were bracing themselves for an onslaught of tourists. In fact, just two days before the park's opening, the Florida Highway Patrol issued a statement that they were anticipating that 300,000 people were going to attempt to visit Magic Kingdom on its first day.
This number was greatly overestimated and park attendance ended up being only 10,000 on the first day. This was about 1/3 of the amount of people at Disneyland's grand opening. While many viewed this low turnout as bad news for the future of Walt Disney World, it was actually a blessing in disguise. Unlike Disneyland, which had a plethora of highly publicized first day mishaps, any setbacks at Magic Kingdom were able to be dealt with easily and discretely.
Opening Day Admission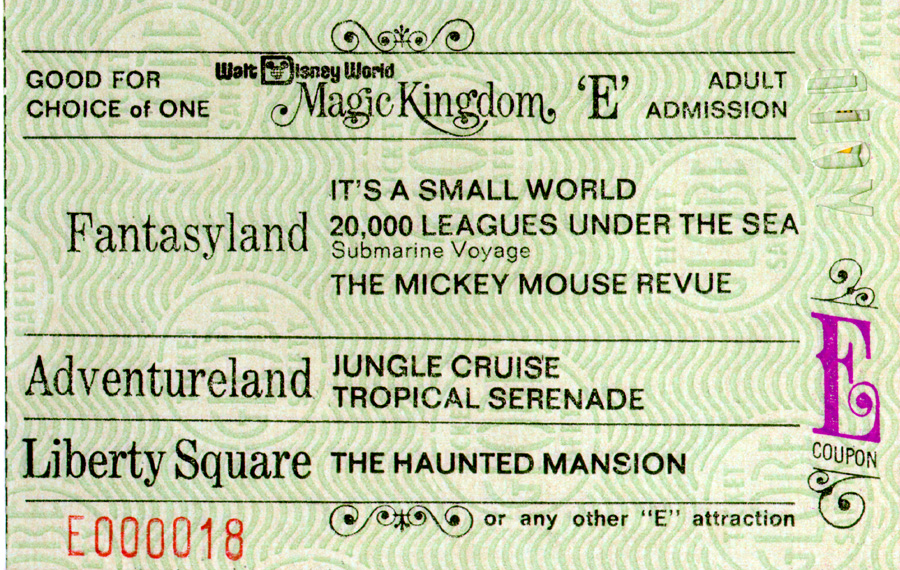 Many guests were eager to be one of the first families to walk down Walt Disney World's Main Street. Some were so excited that the slept in their cars at a nearby rest stop and in the morning circled the toll plaza until it opened.
Admission to Magic Kingdom was much different than it is now. Instead of just one flat price that allows access to all of the attractions, Disney offered books of ride tickets like those at carnivals or fairs. These books had five different types of tickets, A-E, and rides were divided into categories that correlated to these letters. E Tickets were used for the most popular rides like Haunted Mansion, it's a small world, and Jungle Cruise.
Ticket books were sold in either seven tickets priced under $5 for all ages or eleven tickets priced under $6 for all ages. Guests could also purchase a general admission ticket which did not include any of the rides but allowed access to free shows and exhibits. General Admission was $3.50 for adults and $1 for children.
What Has Changed Since 1971?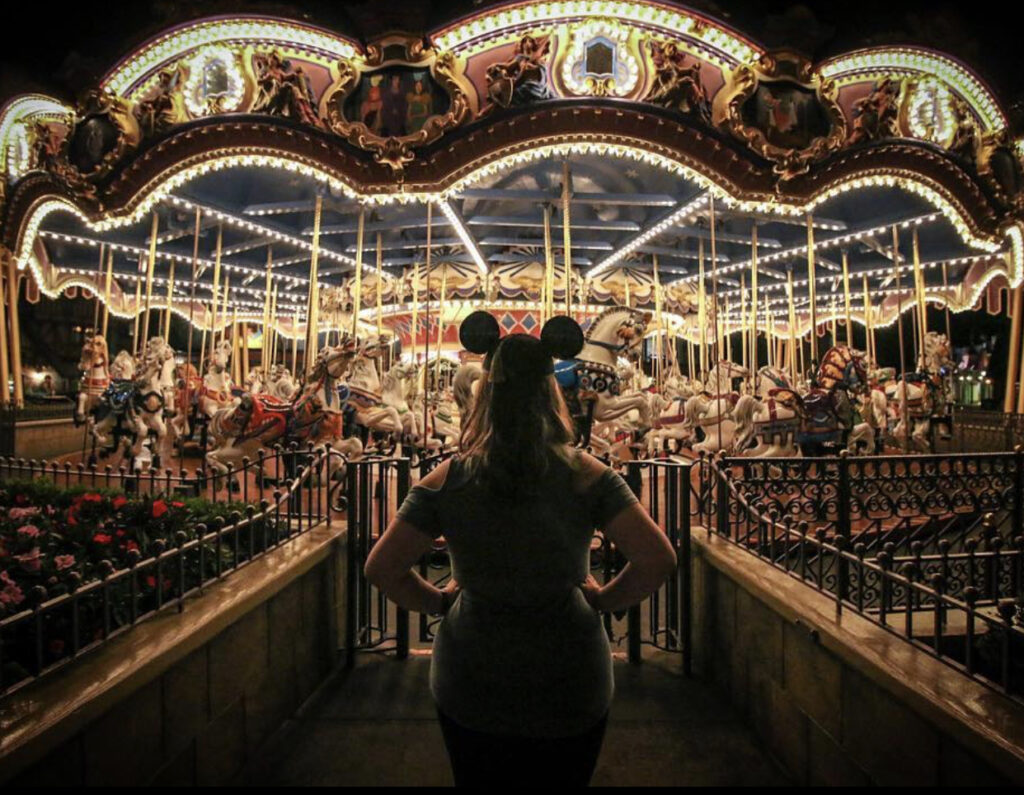 When Magic Kingdom opened 50 years ago, there were a total of 23 attractions available in the park. Today there are 48 attractions available to Walt Disney World guests. Over the years, many of these attractions have had name changes or have been completely re-themed. Cinderella's Golden Carousel, which is actually the oldest attraction at Magic Kingdom, has not had any physical changes but was renamed to Prince Charming Regal Carousel. Dumbo The Flying Elephant is now in a completely new location with double the fun as Disney added a second version of the classic ride to accommodate more guests. Snow White's Scary Adventures replaced an animatronic Snow White ride with a meet and greet location for princesses called Princess Fairytale Hall.
Of the 23 attractions included in Magic Kingdom's opening day, none of them were roller coasters. The first of the park's thrill type rides did not debut until 1975 when Space Mountain opened. Today Magic Kingdom has a total of four roller coasters.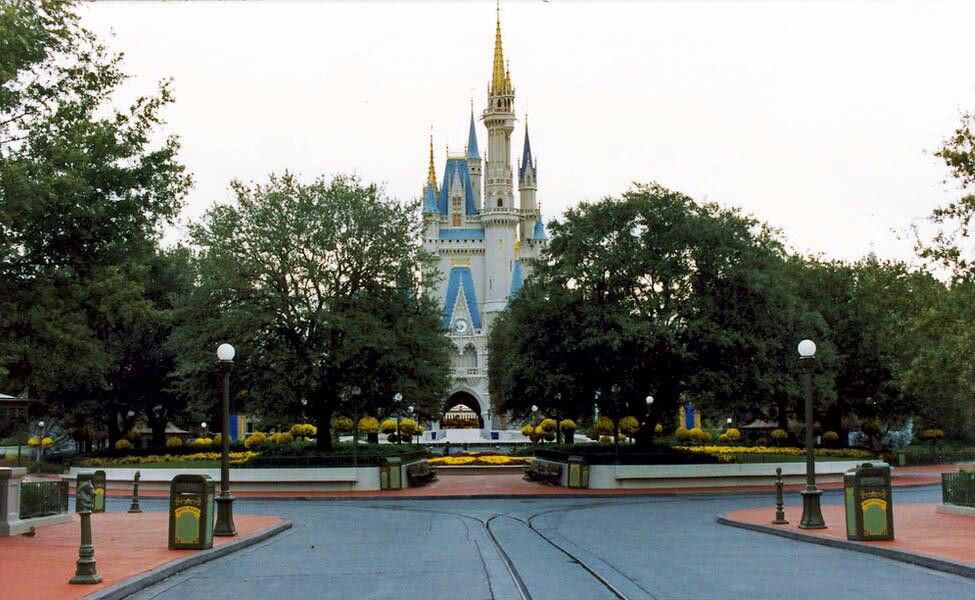 Certain aesthetics at Magic Kingdom have changed over time as well. When the park first opened, the hub area was much smaller and had a lot more trees. As park attendance and the demand for castle photos grew, this area was expanded and many of the trees were removed. Recently the color scheme of the castle was completely revamped. The icon's original light blue, gray, and gold palette was replaced with pale pink and bright blue.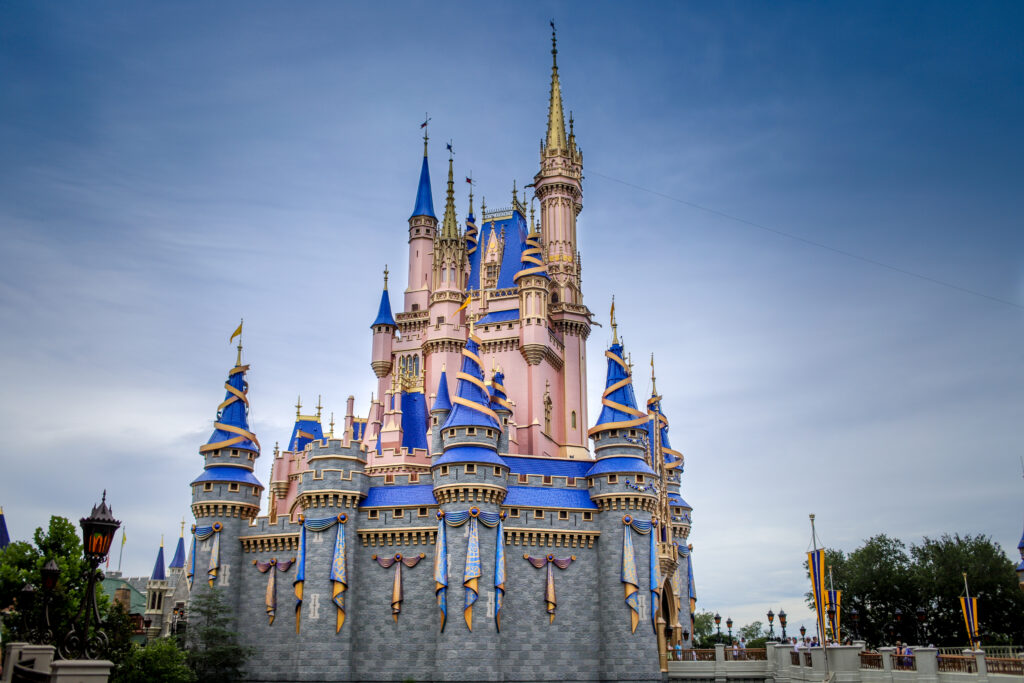 Although some things have changed throughout the years, the magic of Disney has been constant for all of Magic Kingdom's 50 years. Are you planning on visiting for "The World's Most Magical Celebration"? Let us know what you're excited for and be sure to check back for updates on the the upcoming 50th anniversary!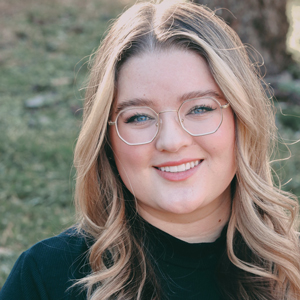 Written by
Emily Murray
Contributing Writer
For as long as Emily can remember, Disney has played a huge role in her life. Her infatuation with Disney resulted in many hours spent rewatching Toy Story and creating multiple powerpoints to convince her parents to book yet another vacation to the "Most Magical Place on Earth". In 2015, Emily followed one of her dreams and moved to Orlando, Florida where she spent just over five years working for the mouse in three separate roles. Emily is passionate about writing and using words creatively and concisely. She loves to make others laugh and hopes to sprinkle a little bit of magic into everything she does.