Everyone visiting Walt Disney World will want to snap some picture perfect photos to show off. This begs the question, what are the top spots to take iconic pictures in each Disney World park? Some of these iconic shots can be found through finding the Nikon photo signs, while others we found by simply photographing everything we could. This is the must do photo spot list for each park.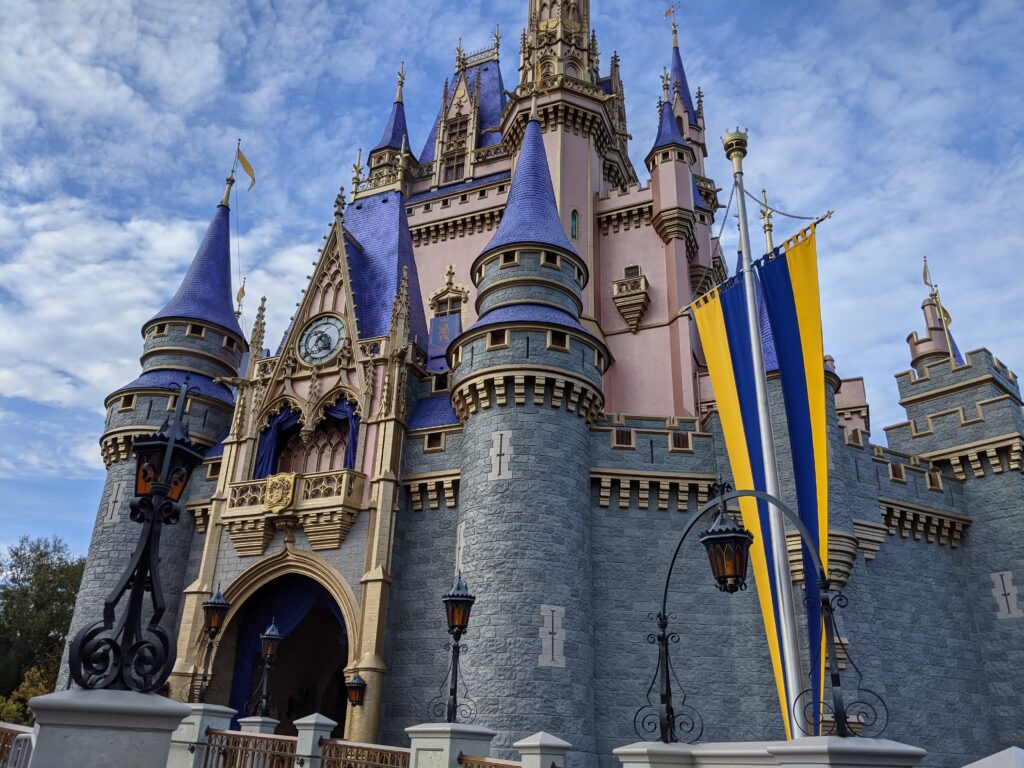 Cinderella's Castle
Cinderella's Castle is the icon of Magic Kingdom, and therefore is the most iconic photo that you can take in this park. Whether you take a selfie, a posed picture with your family, or photograph just the castle itself, there is no wrong way to document this marvel. Every angle is a good one, so feel free to move around the castle to find a unique and not so crowded spot if you want.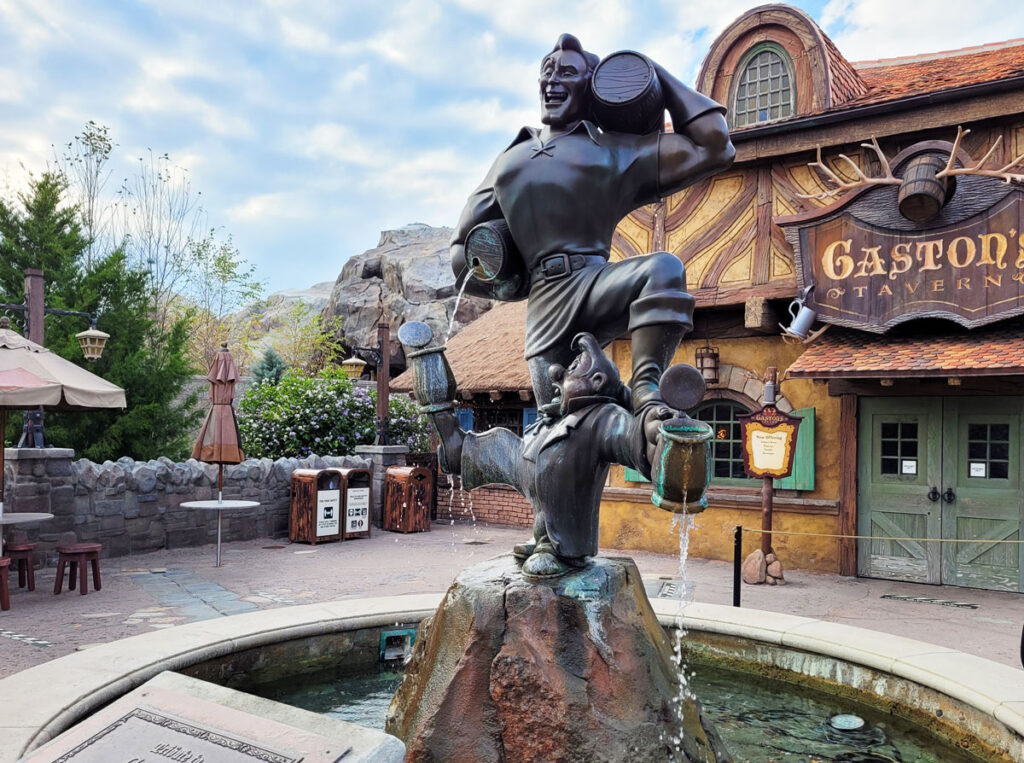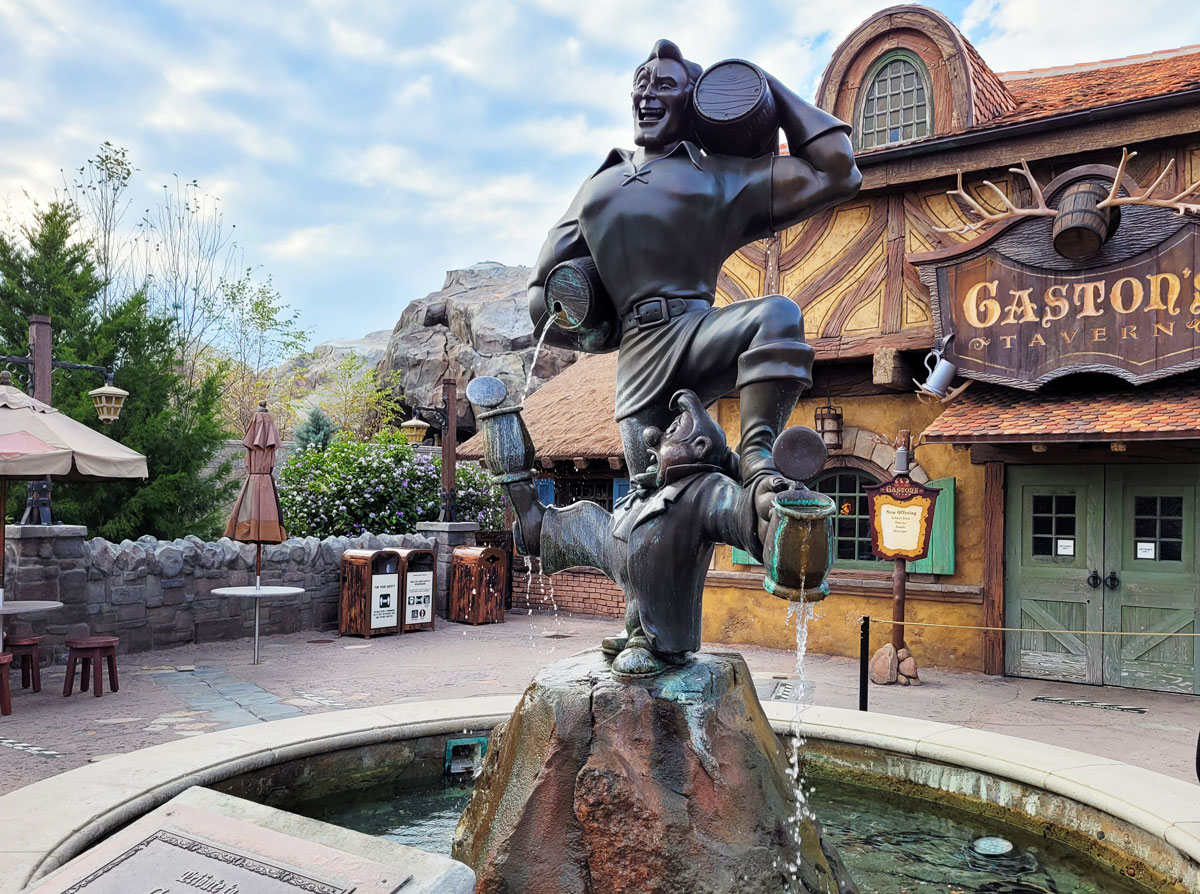 Gaston Statue
Located in front of Gaston's Tavern is a fountain with a Gaston and Lefou statue. It is a classic showpiece in Magic Kingdom. Take a photo and grab a cinnamon roll afterwards, this photo spot is here to stay.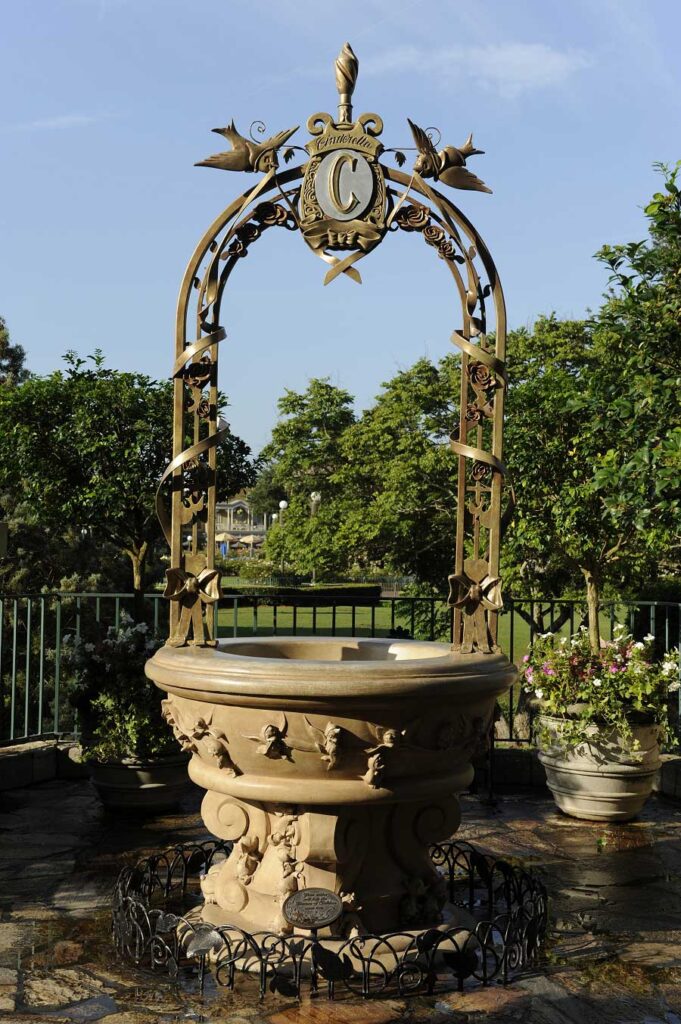 Wishing Well
Hidden away on the right side of the castle is Cinderella's Wishing Well. This is an amazing spot for a photo because there is rarely anyone around. This one may not be as popular as others on the list but it is so delicate and beautiful it makes for a must stop spot. This location is also very popular for proposals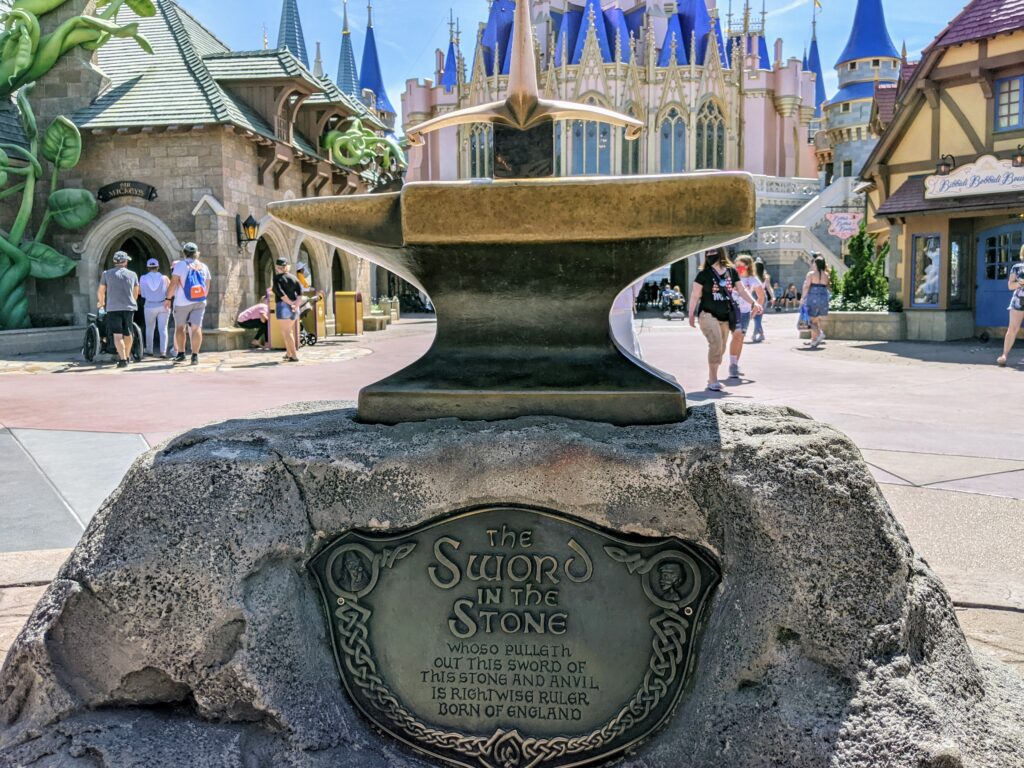 Sword in the Stone
Located next to Prince Charming's Carousel is the Sword in the Stone. Guests will be able to find it while they are in line for the attraction, but can go up to it for a photo op at any time. Try to pull it out for a picture, or you can get the castle or carousel in the background behind the sword. It is a classic location that you won't want to miss.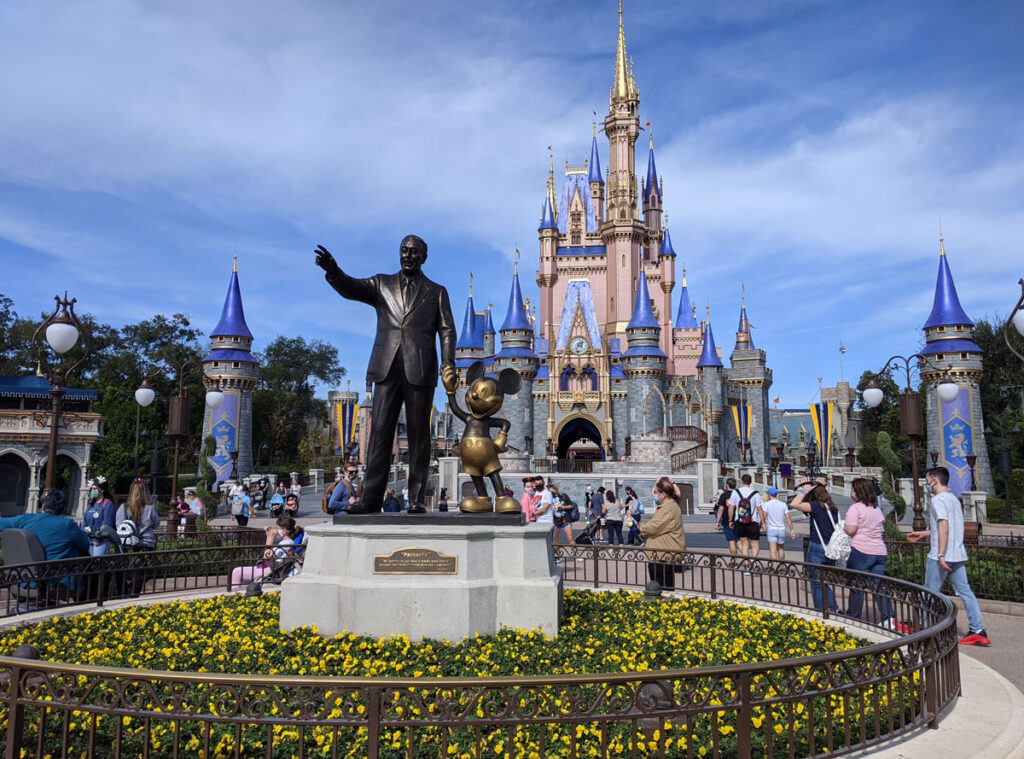 Walt & Mickey Statue
On Main Street U.S.A. guests will find the statue of Walt and his best mouse friend in front of Cinderella's Castle. This statue is as classic as the castle itself and is a must do picture spot.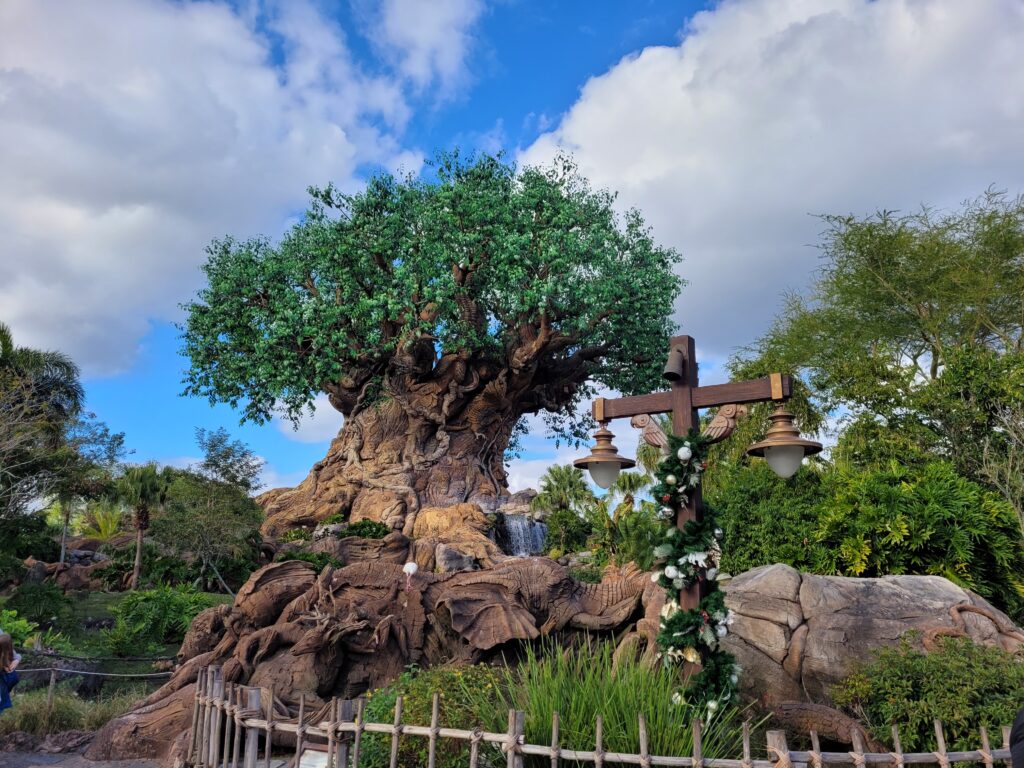 Tree of Life
The entrance of Animal Kingdom includes the magnificent Tree of Life which has to be one of the top photo spots in this park. Full of greenery and covered in beautiful animal carvings, you cannot walk past this centerpiece without a picture first.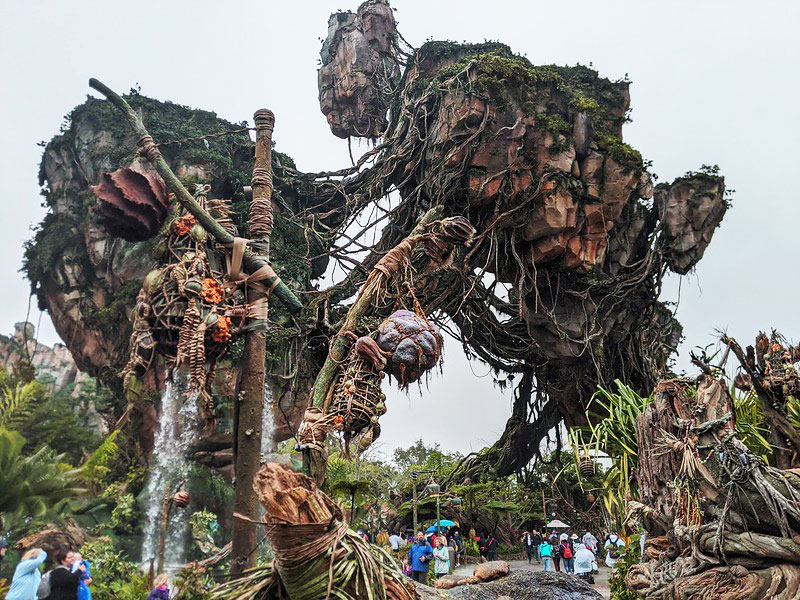 Floating Mountains 
In Pandora - World of Avatar, Disney has created the floating mountains from the feature film. They are remarkable in their construction and as a background to selfies. There are many amazing photo spots in Pandora, but this has to be the best.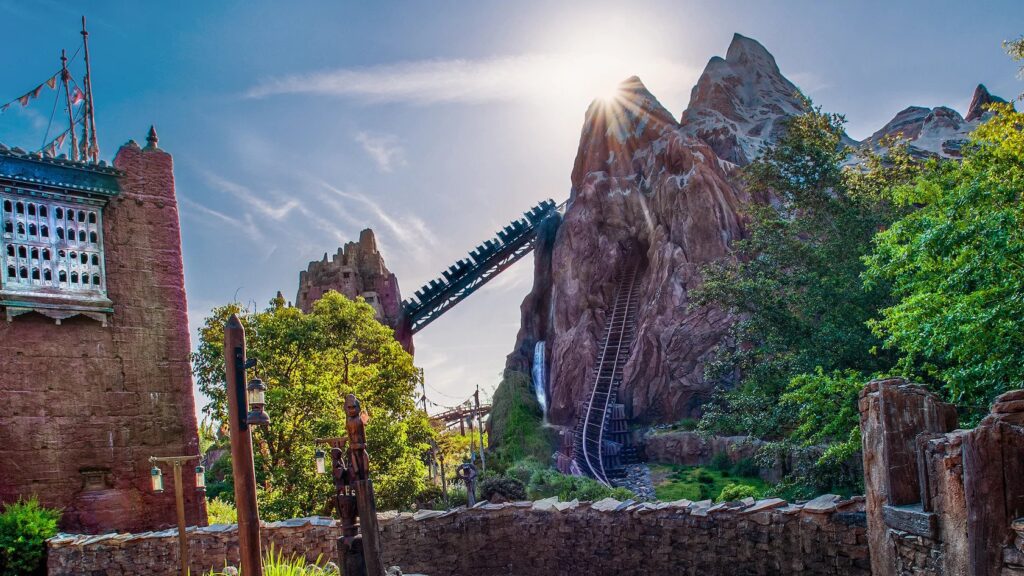 Everest River View Bridge
There is a bridge that connects Discovery Island to Africa in Animal Kingdom. This bridge is a hidden photo gem. From this bridge you can see all the way down the river, covered on the sides with plant life, and at the end is Expedition Everest. There is another bridge that is closer to Expedition Everest, but this bridge allows for such an expansive scene of the whole park. There is nothing quite like this view.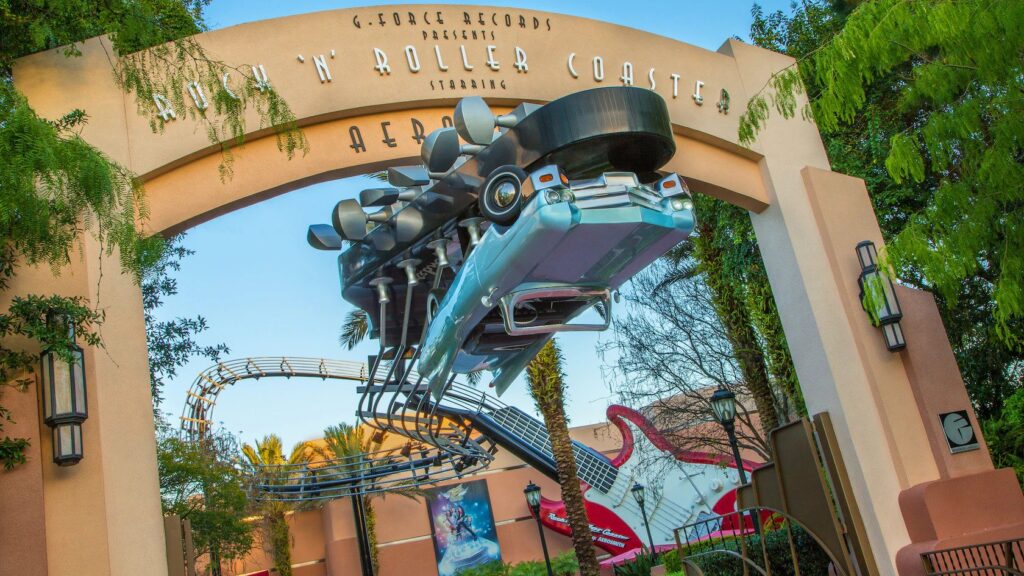 Rock 'n' Roller Coaster
The entryway to the Rock 'n' Roller Coaster Starring Aerosmith is a great photo spot. With the large guitar that leads into a track with a car, it is so dynamic and fun. This one may be a little hard for selfies, but it is a perfect shot for those looking to get a picture of the entrance itself or if you are having someone else take a picture of you.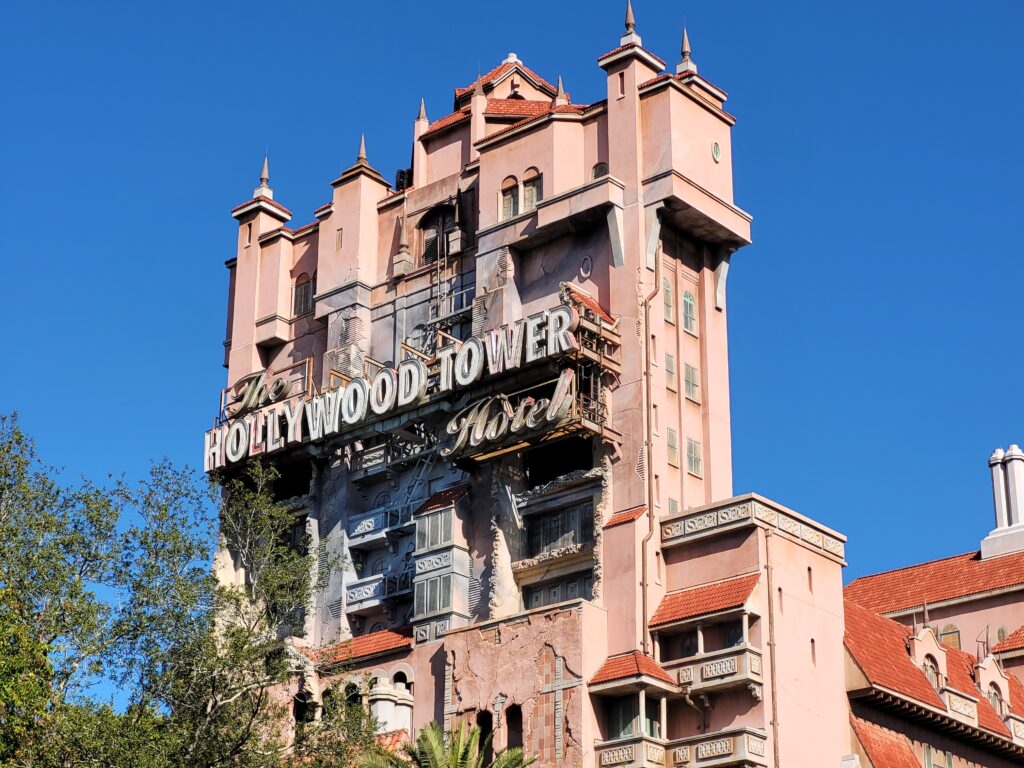 Tower Of Terror
Tower of Terror is the icon image for Disney's Hollywood Studios. It is one of the most popular rides in this park and is such a spooky setting to walk through and see. This will most likely be a ride that lasts as long as Disney does, and therefore is a must do photo spot.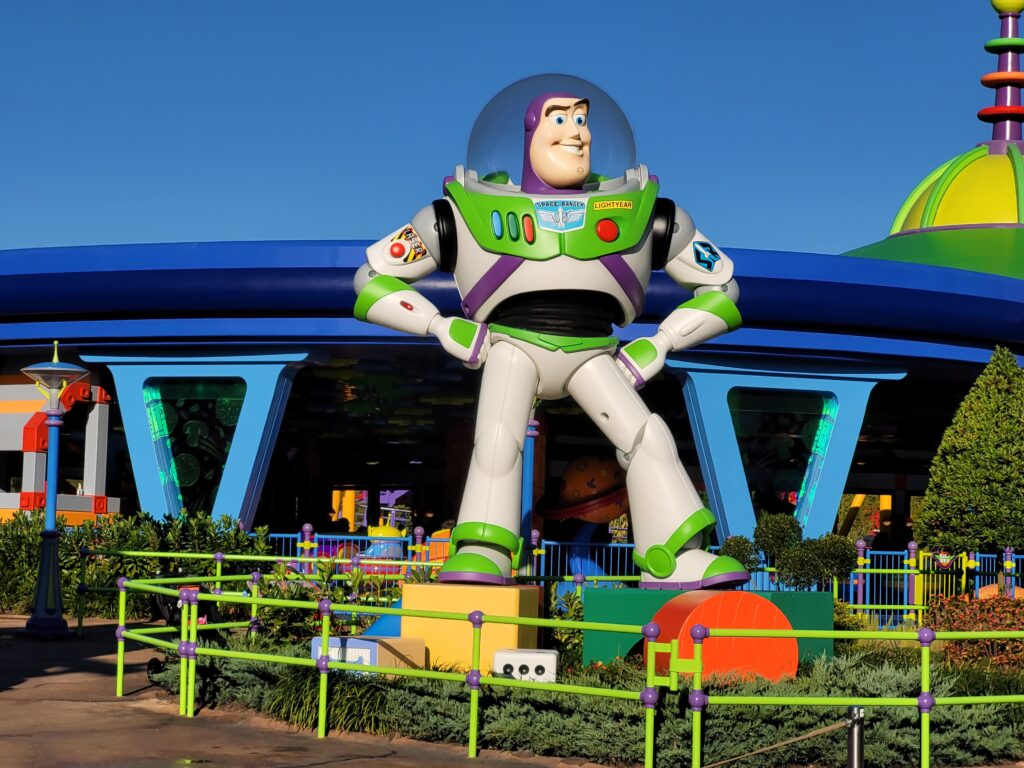 Toy Story Land Entrance
Toy Story Land gives guests the feel that they have been shrunk to toy size. The entrance sign that has a giant Buzz Lightyear next to it has been an iconic photo spot ever since that section of the park opened. Make sure to stop here so you do not miss out on this great photo opportunity.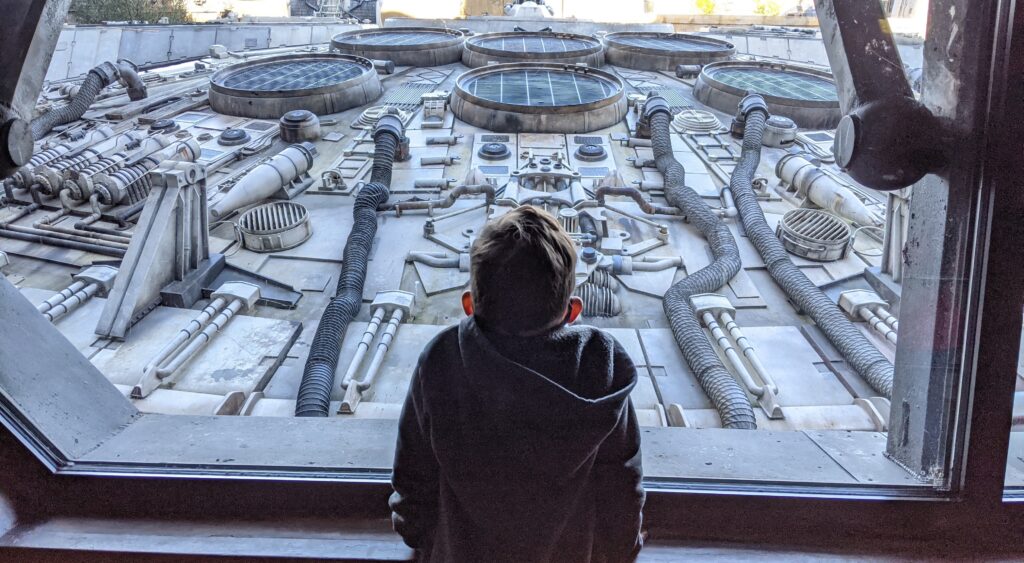 Millennium Falcon
Galaxy's Edge is by far the most popular section of Hollywood Studios. The realism of this world Disney created is uncanny and that includes vendors, cruisers, and the Millennium Falcon: Smuggler's Run. This is the perfect spot to capture all that Galaxy's Edge has to offer in a single photo.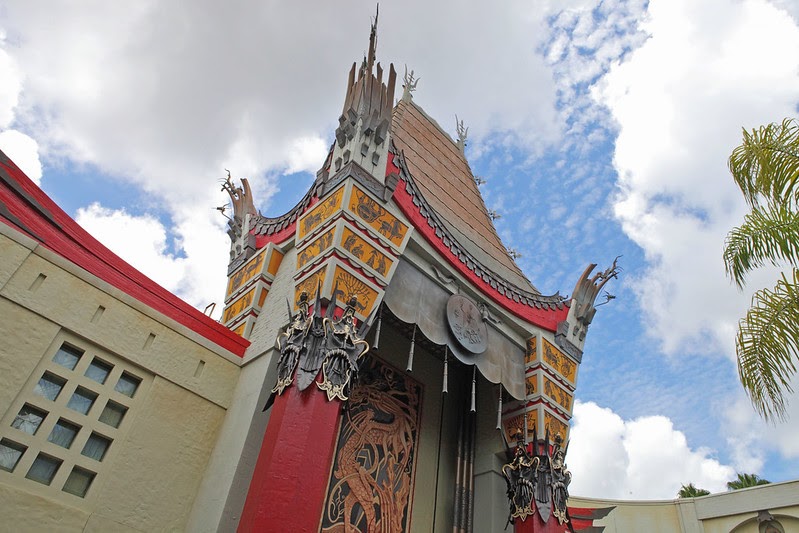 Chinese Theater
The Chinese Theater now houses Mickey and Minnie's Runaway Railway. It can be seen right as guests enter the park. This centerpiece is beautifully structured and makes for a great picture.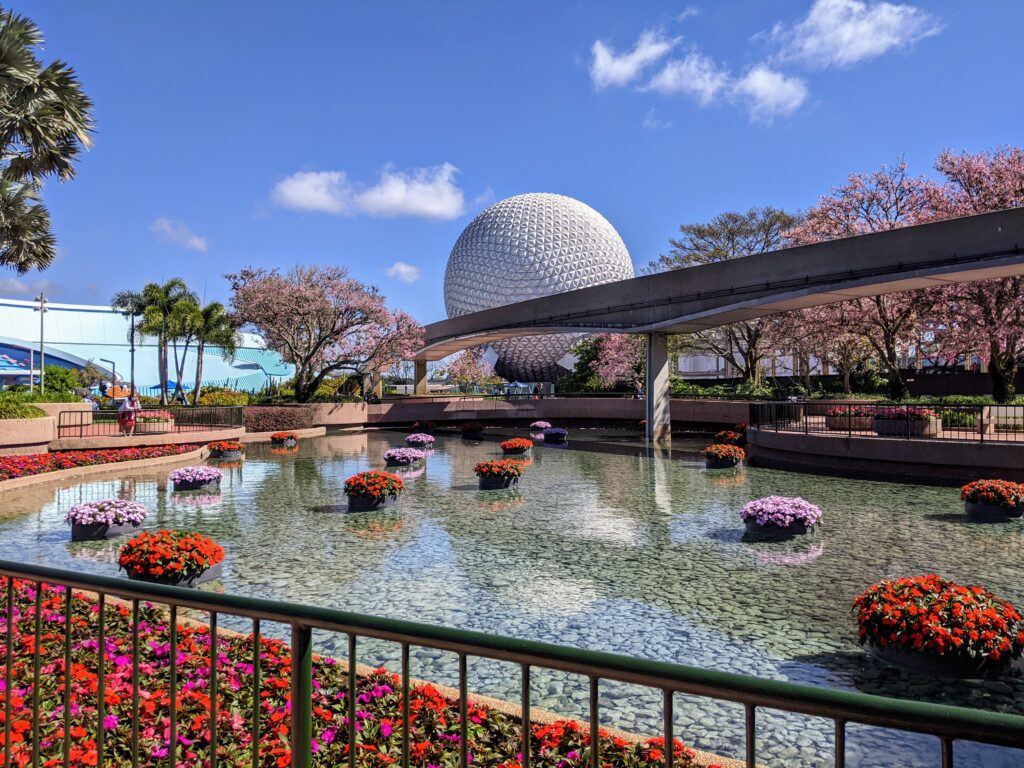 Spaceship Earth
The entrance of Disney's Epcot houses Spaceship Earth now featuring its new flags and a new fountain in front. This massive showpiece is perfect for photos at any time of day. Guests should be sure to take some during the day when they arrive and at night as well. There will never be enough pictures to capture how marvelous Spaceship Earth is, but you can certainly try.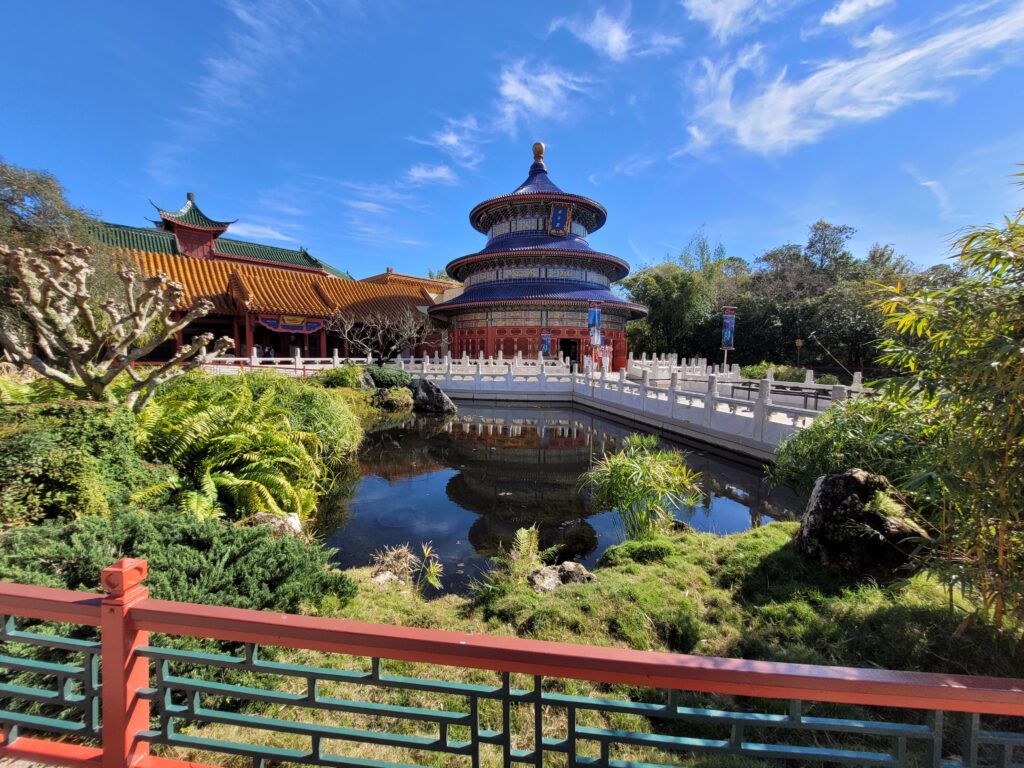 China Pavilion
Temple of Heaven
One of Disney's Nikon Photo Spots, the Temple of Heaven is the centerpiece of the China Pavilion. During the Flower and Garden Festival guests may find pandas lounging in front of it, or Mulan and Mushu during other parts of the year. This building is a work of art and definitely needs to be photographed.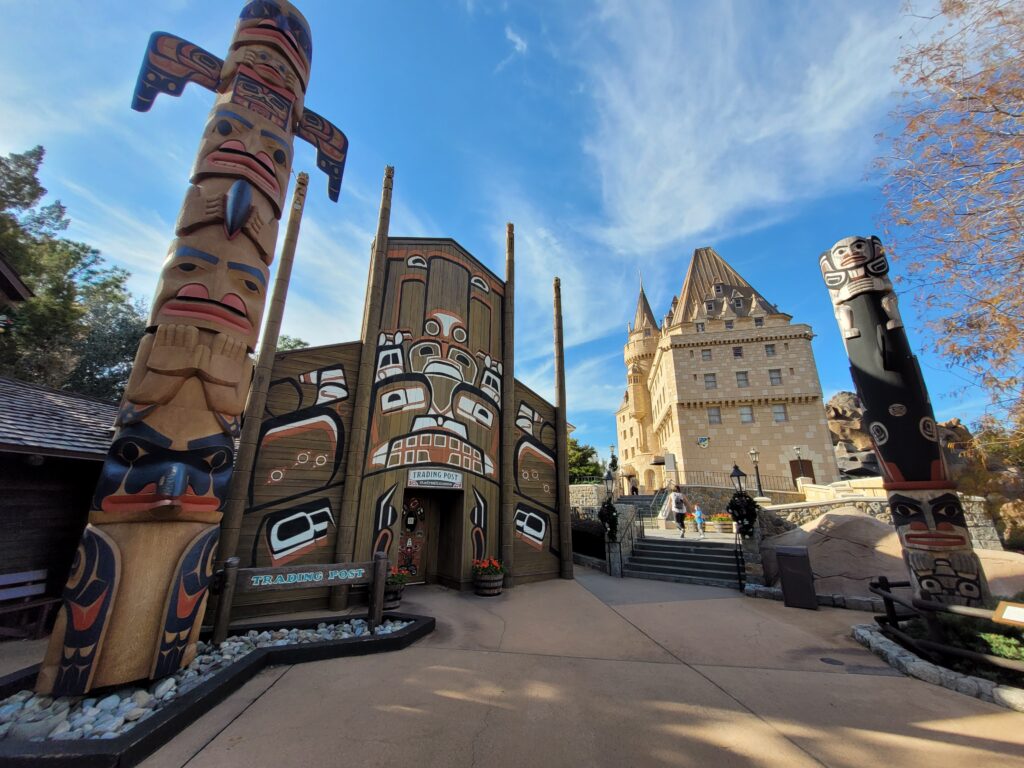 Canada Pavilion
Victoria Garden
The Victoria Gardens is a closed off field filled with vibrant colored flowers surrounding a little lake. This is by far the most picturesque area in all of the Canada Pavilion and is a beautiful spot to take photos in Epcot.
Waterfalls
Hidden near the back of the Canada Pavilion are rushing waterfalls. This is another great place for a photo op. This location is also relatively private and a perfect place to take in some natural beauty.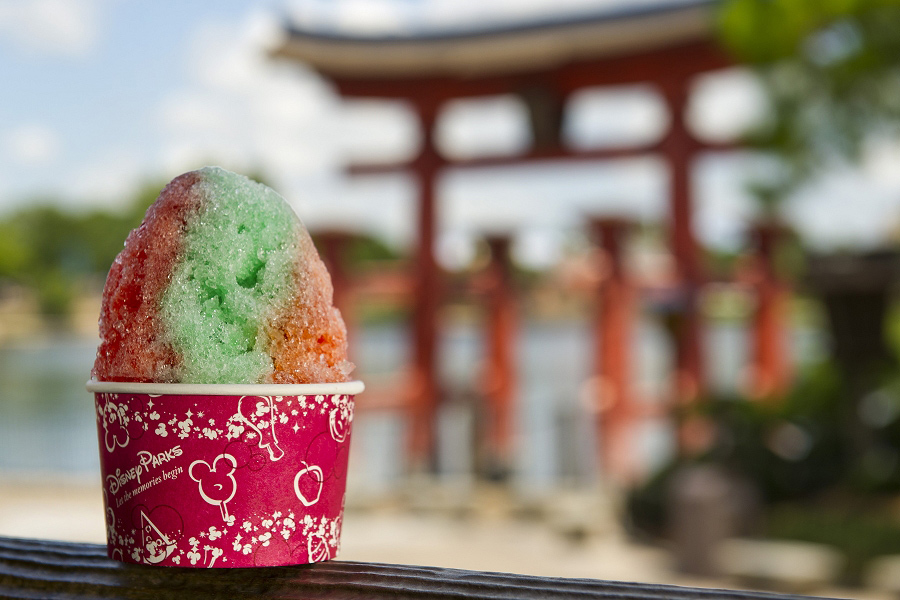 Japan Pavilion
Torii Gate
The Torii Gate takes a top spot for iconic Disney park photos because of its prime location. The gate acts as its very own picture frame. This frames Spaceship Earth in the distance with the World Showcase Lagoon as its background. This is another Nikon photo spot, and is perfect for when a third party is available to take your photo, such as the Disney PhotoPass.
Pagoda
The blue roofed pagoda is a traditional Japanese structure used as a ceremonial space for artifacts. Obviously the one in Epcot does not serve that purpose, but instead stands as a symbolic structure. It is beautifully crafted and perfect for pictures.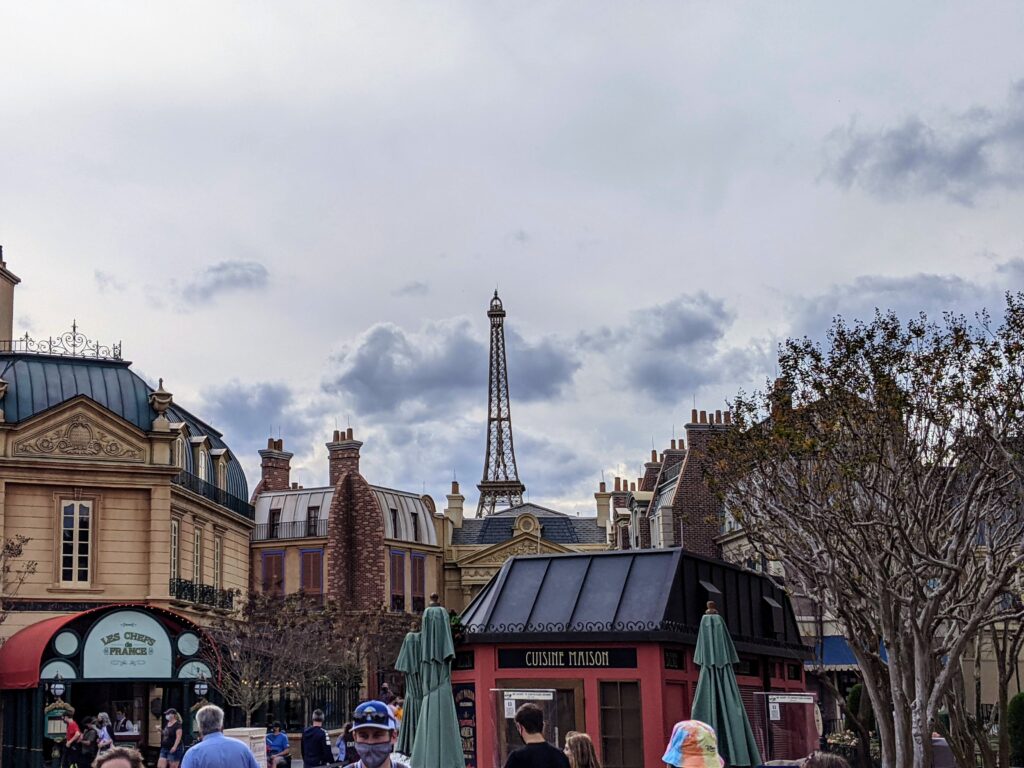 France Pavilion 
Center Entrance Fountain
The fountain in the center of France is the prime photo spot in this Pavilion. Guests will get the fountain, flowers, the shops and dining, as well as the Eiffel Tower in the background. This spot will allow guests to take in everything the Pavilion has to offer in one photo.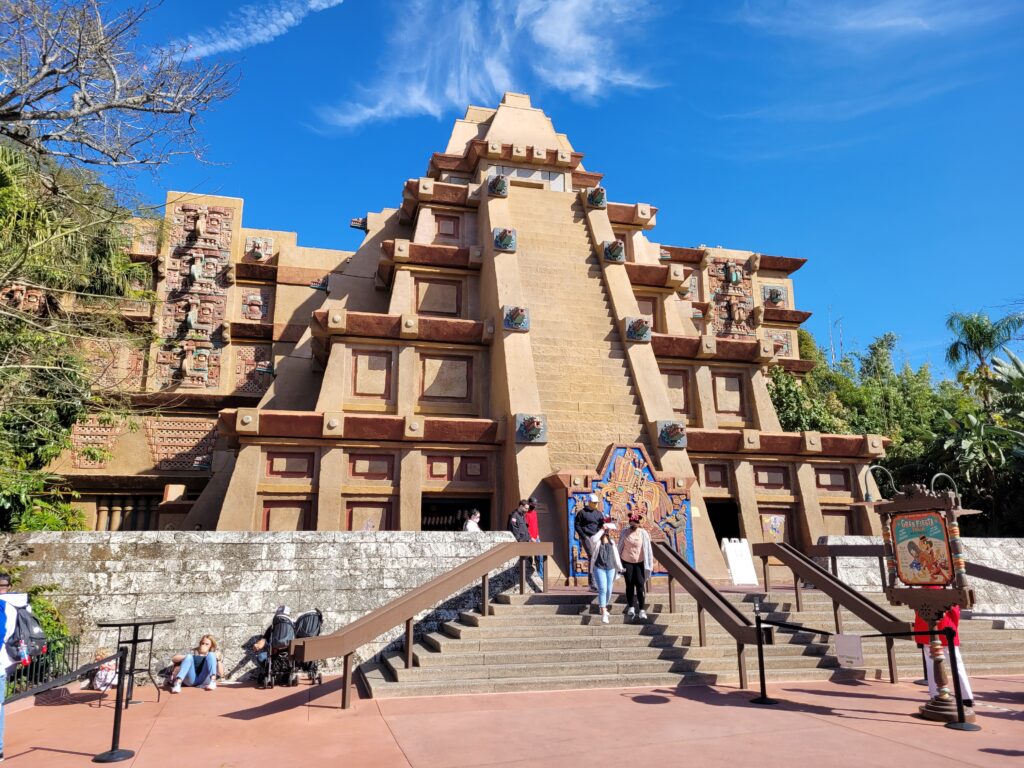 Mexico Pavilion
The Pyramid
Although there are many choices in the Mexico Pavilion for photo spots, there is simply nothing as iconic as the Pyramid. This is a show stopping piece of architecture and is an excellent choice to capture this Pavilion on film.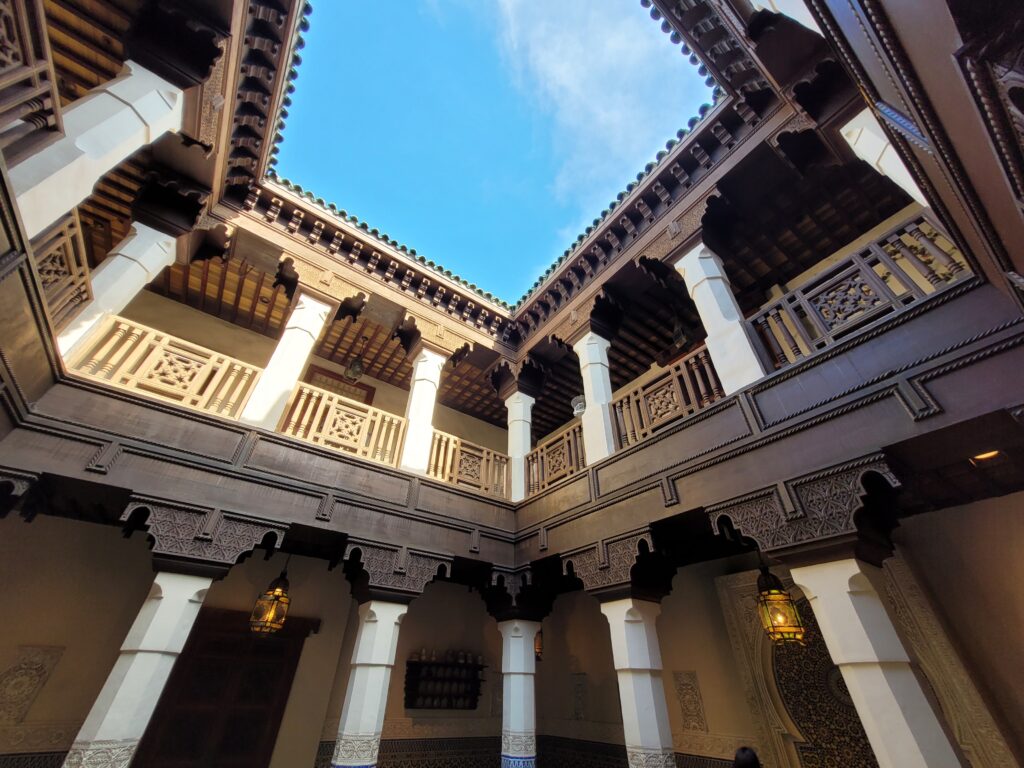 Morocco Pavilion
The Front Fountain
There are many beautiful and peaceful areas of the Morocco Pavilion. None are quite as photogenic as the fountain in the front of the Pavilion. The mosaics that cover the large fountain bring a colorful life into the Pavilion and makes this an iconic photo spot.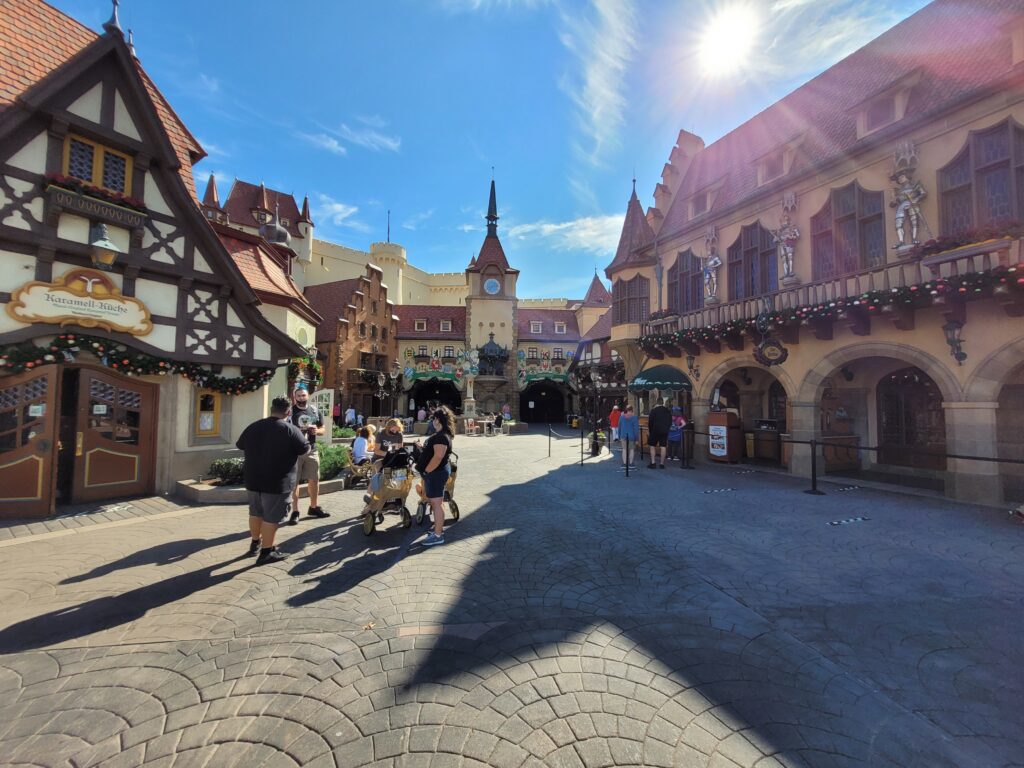 Germany Pavilion
The Entrance
There is so much to take in at the Germany Pavilion, the best place to really capture everything is right at the entrance. Get close to Karamell-Küche and aim wide to capture all the beauty in this Pavilion.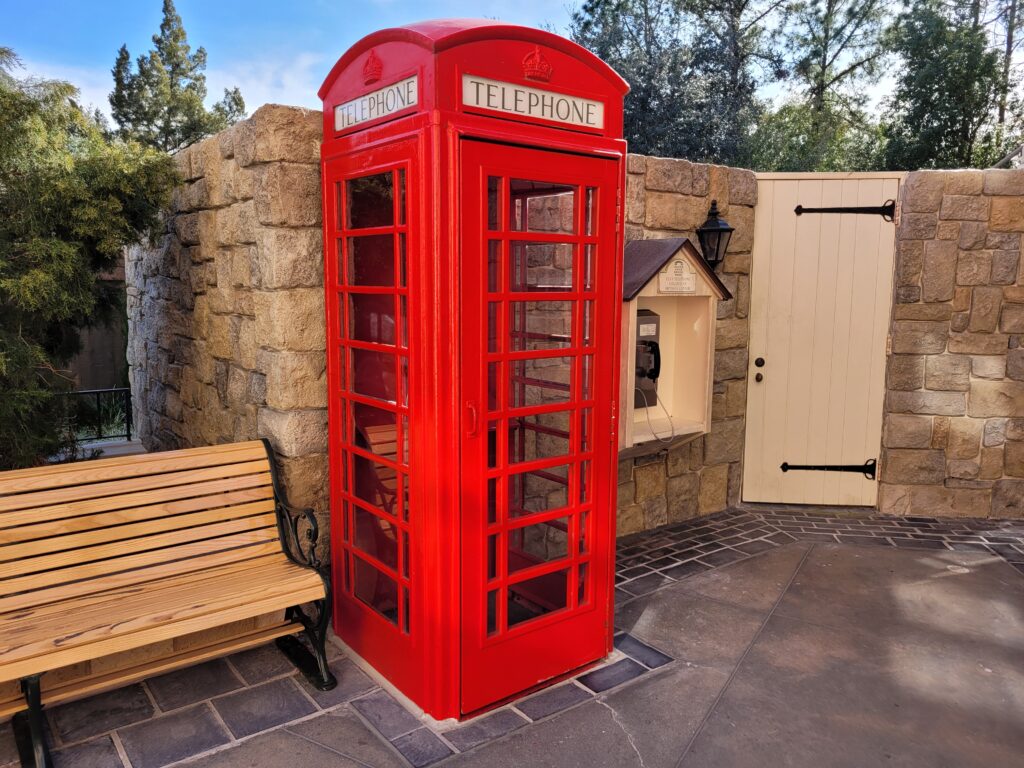 United Kingdom Pavilion
Garden Archway
The flower covered archway leading into a garden in the United Kingdom Pavilion is a lovely backdrop for a picture. This location also houses characters from time to time and is definitely a worthwhile stop.
Red Phone Booths
A classic United Kingdom photo spot is the red phone booths peppered throughout the pavilion. They are an iconic item, not only in the real United Kingdom, but in the pavilion as well and are perfect for fun and playful pictures.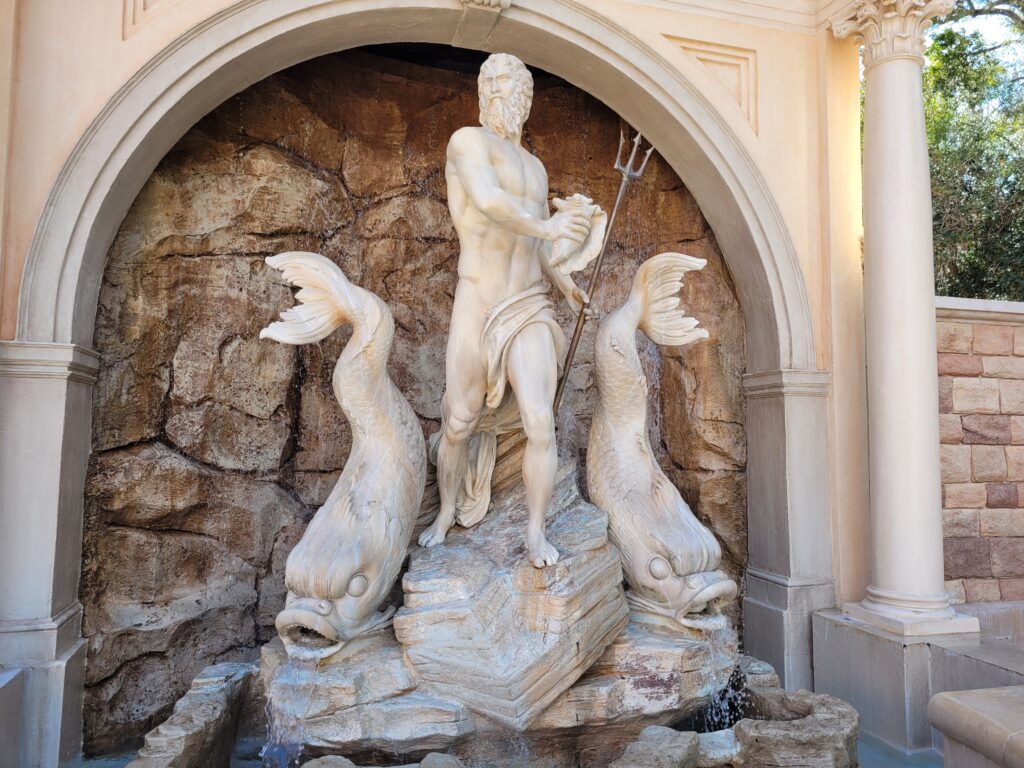 I
taly Pavilion
Fontana Di Neptune 
Modeled after the one in Italy, the Fontana Di Neptune, or Neptune's Fountain, is a piece of art. Guests can take a posed portrait in front of this fountain that is carved out of stone. It is an architectural marvel and definitely makes the list of top spots for photos.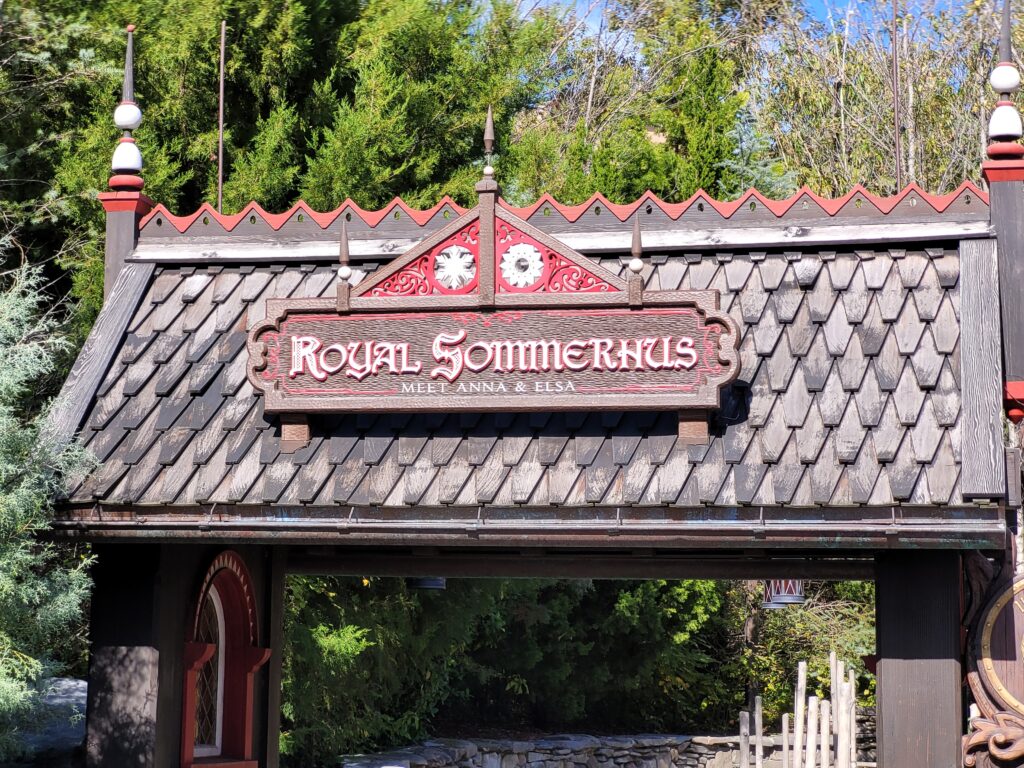 Norway Pavilion
Royal Sommerhus 
It was hard to choose an iconic spot in the Norway Pavilion at first, but we finally settled on the Royal Sommerhus. This old fashioned log cabin has bright pops of red making it really stand out. Also, Anna and Elsa could make an appearance in your photos at this location if you time it right.
Conclusion 
There are so many amazing photos to be taken in Walt Disney World. The list above are just the standouts. Which one of these spots for iconic photos is your favorite? Which park do you think has the most photo worthy options? Let us know in the comments below.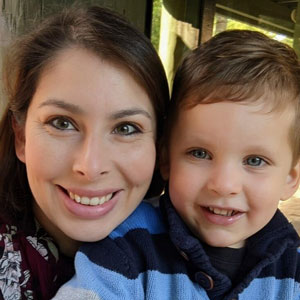 Written by
Rachel Van Norman
Contributing Writer
Rachel fell deeply in love with all things Disney as a little girl. Now as a wife and a mother herself, she shares this Disney obsession with her son and everyone around her. From her love of princesses to eating all the Disney food, Rachel spends her time radiating Disney magic and keeping everyone up to date on Disney news.