Whether you're planning your next Disney vacation by using your DVC membership, or simply booking a DVC rental, knowing the specific room size and layout that will work best for your family can be a huge help in determining the exact reservation to book. In this article, we'll be covering how you can use DVC floor plans for vacation planning.
DVC Resort Floor Plans
We've added links to each of the DVC floor plan pages below. You can click the DVC Resort Floor Plans section below to expand it and see a list of all DVC resorts. Once you've expanded the floor plans, you can select the resort you wish to travel to, then select the room size you wish to preview. You will be able to see all of the available villas sizes and configurations to determine which room size or layout would best serve your vacation needs.
Using DVC Floor Plans for Vacation Planning
The main factors for determining the details of your Disney vacation would be:
DVC Resort

Season (time of year the booking will occur)

View Type (if applicable)

Unit Size
DVC floor plans will not help you determine the season (time of the year you wish to travel) or the view type (some unit sizes offer multiple view types that are not shown in the floor plan graphic), but they can help inform other aspects of the reservation including which resort offers the unit size and layout you wish to book, the unit sizes available at that resort, and how many guests each particular unit size can accommodate. 
For example, if you know your party size is very large, or that you will be traveling with 2 or more families in one unit, you may choose to gravitate towards resorts that offer a 3 bedroom villa unit size. This could completely exclude a resort like Disney's Polynesian Villas, as they offer only studios and bungalows (a 2 bedroom unit size).
Once you have chosen the unit size and layout that best fits your needs, you can turn to using points charts to help you determine the remaining aspects of your reservation.
Using DVC Floor Plans with DVC Points Charts
When you combine the floor plans with the DVC points charts, you can get an accurate reading on all aspects of your reservation. Points charts help you see the view type each unit size offers, they help you determine which season you will be traveling in, as well as how many points it would take to make your reservation.
Consult With A DVC Expert
If you find yourself wanting some hands-on help in designing your next Disney reservation for a DVC rental, you can always contact our rental department to help you get some clarity on what would work best for you.
If you would like help determining which home resort is best for you, or the number of points you would need to purchase when buying a DVC resale, feel free to contact our resale department.
What Are Your Thoughts?
So, now that we've touched on how to use DVC floor plans to aid in your vacation planning, what are your thoughts? What would be your dream Disney Vacation Club reservation? Feel free to leave us a comment below to let us know your favorite combination of resort, unit size, view, and season would be!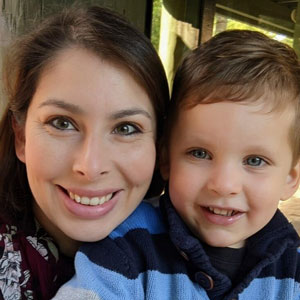 Written by
Rachel Van Norman
Contributing Writer
Rachel fell deeply in love with all things Disney as a little girl. Now as a wife and a mother herself, she shares this Disney obsession with her son and everyone around her. From her love of princesses to eating all the Disney food, Rachel spends her time radiating Disney magic and keeping everyone up to date on Disney news.