Celebrating your birthday is always wonderful, but celebrating your birthday at Walt Disney World is extra magical! The number of attractions you could experience, snacks you can eat, and things you could do for such a special occasion are endless. Unfortunately, the amount of time you may have to enjoy this vacation is not. How do you plan the perfect birthday at Walt Disney World for just one week? One weekend? One day?!
In a series of three blog posts, I'll show you how to have the most magical birthday, no matter how much time you have to celebrate. Let's see how we can plan for you to have an awesome week-long birthday vacation!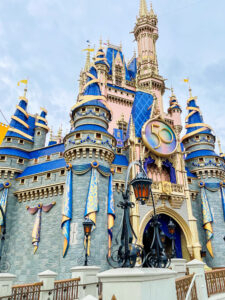 Planning Tip #1 – Plan Your Park And Non-Park Days
The luxury of having a week to spend at Walt Disney World is time! You're able to experience all four parks, even if you only go to one park per day, and have time left over. You won't be rushing around like you might be in my one-day or long-weekend itineraries, so maybe you can spend a few hours (or days) outside the parks!
Just like in my shorter itineraries, sit down before you vacation and plan out which parks you plan to visit each day. Also consider what type of tickets you'll be purchasing. Park hopper or base ticket? All seven days or just a few days? Whatever the case may be, book your Park Pass Reservations as soon as you purchase your tickets. Then, start planning what things you'll be doing to fill your non-park time!
PRO TIP
If you're going to plan a week-long birthday celebration at Walt Disney World, I recommend planning your non-park days for the middle of your vacation. Enjoy time in the parks the first two days, then follow them with a day beside the pool at your resort. You'll feel refreshed for your next set of park days!
Planning Tip #2 – Create A "Casual" Touring Plan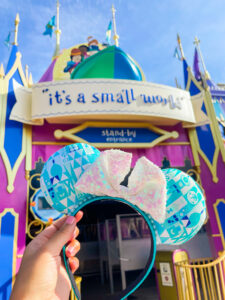 You have a little more time to enjoy all that Walt Disney World has to offer, so you can plan to ride a few more attractions, see more shows, and dine at more restaurants than in my other touring plans! Since you're not held to the time constraints, consider drafting a more "casual" plan for your park days. What do I mean by this?
Instead of feeling like you have to rush from attraction to show to dining reservation, you have the opportunity for some downtime. Don't feel like waking up early for rope drop? Sleep in, enjoy a late breakfast at your resort, then head to the parks in the afternoon!
Want to have your own little photo shoot in front of Cinderella Castle? Take advantage of "golden hour," that magical hour just after before sunset when the light is a warm, soft golden hue perfect for photos, and take as many pictures as you want! You can also enjoy my dad's favorite activity, people-watching on a bench.
PRO TIP
Take the time to stop at multiple PhotoPass spots, and be sure to wear your birthday button! If photographers see that you're celebrating, they tend to spend a little more time with you and your group. They may also have some awesome Magic Shots for you to enhance those vacation photos.
Planning Tip #3 – Decorate Your Resort Room
I've seen this done most often at the Value Resorts, and I think everyone should do it to celebrate their birthdays (or other special occasion)! Add some extra magic to your room with balloons, streamers, banners, and maybe even some Mickey-shaped confetti. Share the fact that you're celebrating with other guests by decorating your window or door! Just be careful with decorations if you're staying at Animal Kingdom Villas, because we wouldn't want any of those items to end up on the savanna.
PRO TIP
If you want to walk in to a decorated room upon check-in (or soon thereafter), arrange to have it done by Disney Floral & Gifts or by a former Cast Member in the Ear For Each Other Facebook group!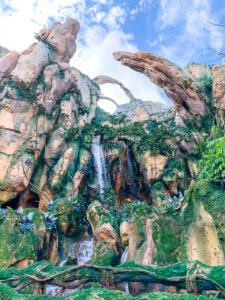 Planning Tip #4 – Add Magical Extras To Your Itinerary
Birthdays are days to treat yourself, but if you'll be at Walt Disney World, you can treat yourself all week! Consider adding a few magical extras to your vacation to make it truly special, and to cross some things off your Disney Bucket List.
Have you always wanted to enjoy a spa day? Book a massage or other service at Senses Spa at Disney's Grand Floridian Resort & Spa or Disney's Saratoga Springs Resort! Want to spend the day skipping the line at all your favorite attractions? Book a VIP Tour! No matter which experience you book, be sure to tell Cast Members that you're celebrating and maybe some extra pixie dust will be sent your way!
PRO TIP
Certain experiences remain unavailable due to the phased reopening of Walt Disney World. Be sure to check the WDW website or ask a Cast Member what extras you can add to your vacation. And as always, book them as soon as you can!
Planning Tip #5 – Book (Multiple) Signature Dining Experiences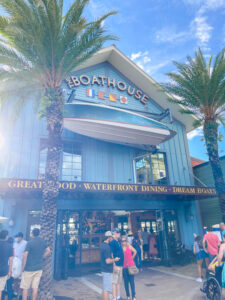 Adding to the "treat yo'self" mentality of the previous planning tip, make sure you add some signature dining to your week-long birthday celebration! Since you have a bit more time to "stop and smell the delicious food," you can book one or multiple signature dining experiences during your vacation. Spoil yourself with brunch at California Grill or enjoy the Magic Kingdom fireworks as you dine at Narcoossee's!
If signature dining is out of your budget, you can still enjoy delicious food! Make a list of a few Walt Disney World restaurants you've always wanted to try and book those reservations. Treating yourself does not always mean spending a ton of money.
PRO TIP
Signature dining reservations are some of the most elusive in the Walt Disney World system. They fill up quickly! If you're hoping to add one or more of these reservations to your vacation, be sure to book them first when your 60-day dining window opens.
Your week-long birthday celebration can take any form you want. Park hop 'til you drop, spend some time relaxing outside the parks, or both! Whatever your plans are, I hope your vacation is full of magical memories (and treats).
What are some of your favorite planning tips for creating the perfect week-long birthday celebration at Disney World? Share your ideas in the comments below.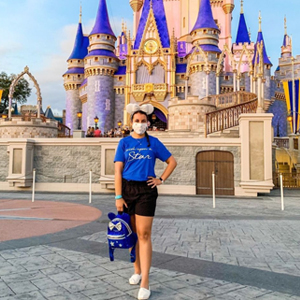 Written by
Samantha, DVC Millennial
Samantha is the creator of DVC Millennial, a magical Instagram account. She's been a Disney Vacation Club Member since 2018, buying in when she was only 25 years old! Her Instagram content is all about creating connections to other Disney fans and demystifying Disney Vacation Club. She loves hearing about other people's love of Disney, so be sure to follow her and send her a message!