Disney World is a land full of thousands of experiences and activities that you can take part in each day. For those who are ready to take a deeper look into the world of Disney here is a list of unique Disney tours and experiences you may not have heard of but should definitely try.
Wild Africa Trek, Animal Kingdom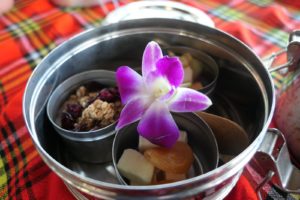 Animal lovers will enjoy this VIP expedition tour through the African savanna with up close viewings of some of your favorite animals. This tour takes you through foot paths, over rope bridges and on a private safari ride through the savanna where you'll learn about how the park staff cares for the huge number of animals living on property as well as their ongoing conservation efforts. To end your tour you'll be treated to a specially prepared meal in one of the outdoor gazebos overlooking the savanna. Depending on the time of your tour, you'll either be served breakfast, lunch or dinner.
DestiNations Uncovered, Epcot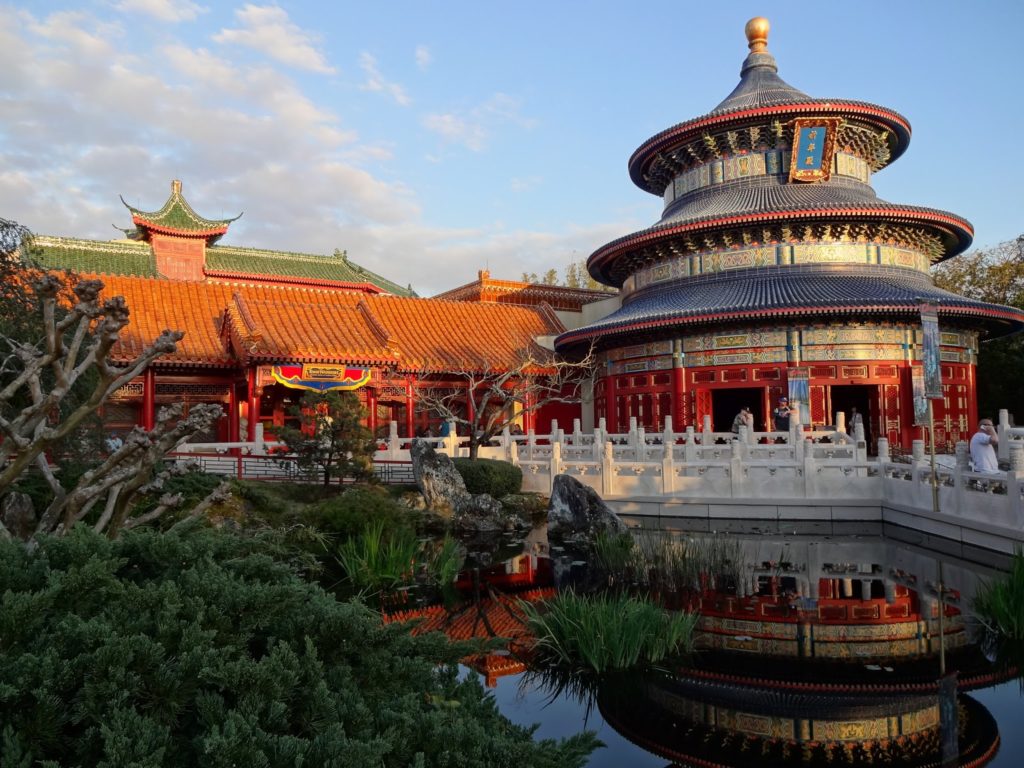 If you're a fan of Epcot's World Showcase you'll love this tour which takes you on a journey through the process of planning and building each of the 11 themed pavilions located at Epcot. One of Walt's personal passion projects, you'll learn how the park brought his idea of a global community to life. This 4.5 hour tour will take you behind the scenes of several pavilions where you'll learn about the architecture, history and culture of the countries' pavilions. 
Behind the Seeds, Epcot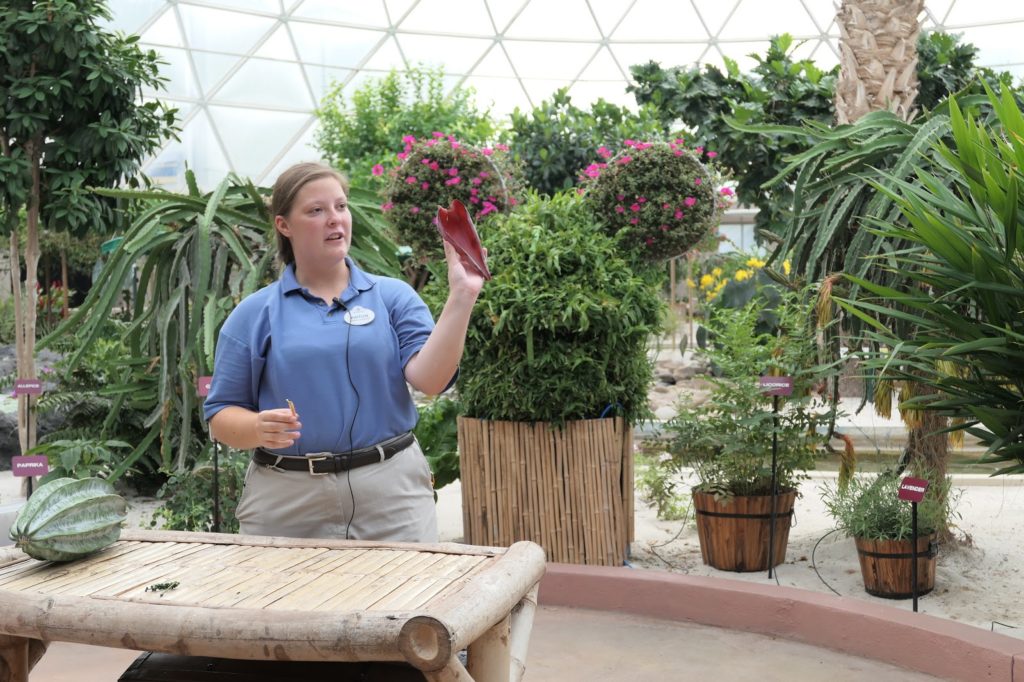 Do you love the Living with the Land attraction at Epcot? If you do and the ride always leaves you wanting more, you may want to consider booking the Behind the Seeds tour. Behind the Seeds is a 1 hour tour that will take you into the 4 pavilion greenhouses and answer all of your questions about the plants, fish farms and the science behind the advanced hydroponics techniques used. Guests will also receive information on eco friendly growing techniques to use at home. At just $25, this tour is a great add on to your day at Epcot.
Seas Adventure – DiveQuest & Aqua Tour, Epcot

Have you ever wandered into The Seas with Nemo and Friends pavilion and seen scuba divers in the aquarium tanks? Well, these scuba divers are likely participating in one of Epcot's Seas Adventure tours. Epcot offer two tours that bring you up close to the 6,000 sea creatures living in the 5.7 million gallon tank at the Seas pavilion. DiveQuest, for certified SCUBA divers, is a 3 hour tour that will give you 40 minutes of dive time where you'll get to swim with some of the sea animals in the ocean habitat. Aqua Tour, for those not SCUBA certified, is a 3.5 hour tour with a 30 minute snorkel experience where you'll get great views of over 65 sea creatures. Either of these tours are a great way to learn more about marine life and the behind the scenes operations of the Seas pavilion.
Keys to the Kingdom, Magic Kingdom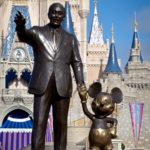 For lovers of everything Disney, this is the tour for you. Keys to the Kingdom is the ultimate behind the scenes tour where you'll learn about all the intricacies and hidden secrets of the Magic Kingdom. You'll get a chance to enter the underground tunnel system, the "Utiliodor," used by employees to move about the park and learn about all the magic that goes into running the park each and every day. You'll go back in time and learn about Walt, his vision and how Disneyland and Disney World came to life. This 5 hour tour includes a special lunch at one of the park's restaurants as well as a keepsake to take home. And best of all, your expert guide will be available to answer any important questions you've been dying to know the answers to.
Disney After Hours, Magic Kingdom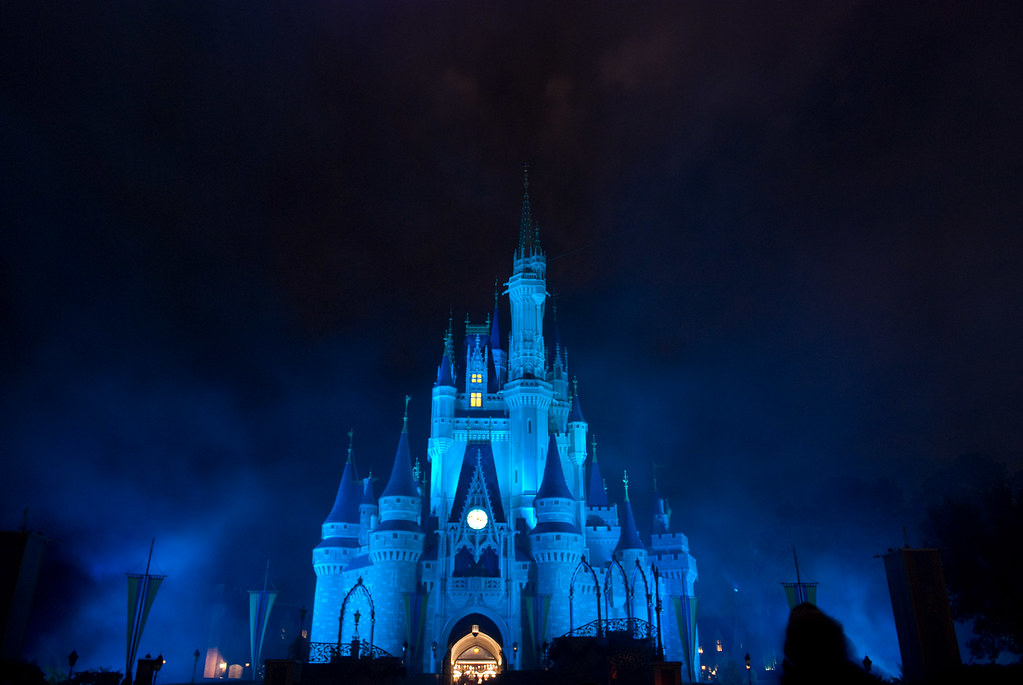 Are you a night owl? Have you ever wished that you could explore the Magic Kingdom after everyone has gone home for the day? Well, you've got your wish. Disney After Dark allows guests to buy special tickets for specific days throughout the year where they and a limited number of other guests can explore the Magic Kingdom without the huge crowds and long lines. While times vary, this event usually takes place for 3 hours on select evenings. Unlike other tours and events, Disney After Dark does not require you to purchase a separate park ticket so it's a great value for those who want to spend just a few hours in the park and maximize their time. Additionally, popcorn, ice cream and select beverages are included in your ticket! So if you've got a few extra dollars to spare and want to enjoy the park and 25 of its most popular attractions without the long wait times be sure to check out Disney After Hours. 
The dates and times for this specially priced event does not coincide with Extra Magic Hours. To check available dates and times click the following link for more information about Disney After Hours.
While there are hundreds of attractions at Disney World, if you're looking for a deeper understanding of the resort you'll love these unique Disney tours and events. Click the following link for more information about all of the unique tours and events available at Disney World. Have you participated in any of Disney's unique tours or events? Share your story below.
Guest Author
Katherine Rand