This summer, Disney officially announced that the Genie app would replace the FastPass+ system that had been absent from the parks since they reopened in July 2020 after being closed at the onset of the Covid-19 pandemic. After a lot of speculation and unhappy guests who will now need to pay for the Genie+ service in order to skip ahead in the attraction queue via Lightning Lanes, Genie made its debut on October 19, 2021. Now that it has been in use for a a bit, we can say for certain that these five things make Genie+, despite its cost, better than the beloved free FastPass+ that many Disney fans have been lamenting. We have found the price we pay for the service absolutely makes Genie+ worthwhile.
1. No limit to the number of Lightning Lanes you are able to use.
The old FastPass+ system limited guests to only 3 FastPasses per day per guest. However, after purchasing Genie+, there is not a set limit to the number of times that you can reserve your return time to the included attraction throughout the day. You may only reserve one at a time and some/all attractions are likely to be fully booked by the afternoon, but if you plan to arrive at the park early and reserve Lightning Lanes back-to-back, you may be able to access Lighting Lane on more than 3 attractions especially during seasons when the park is not busy.
2. You do not have to plan your daily itinerary way in advance.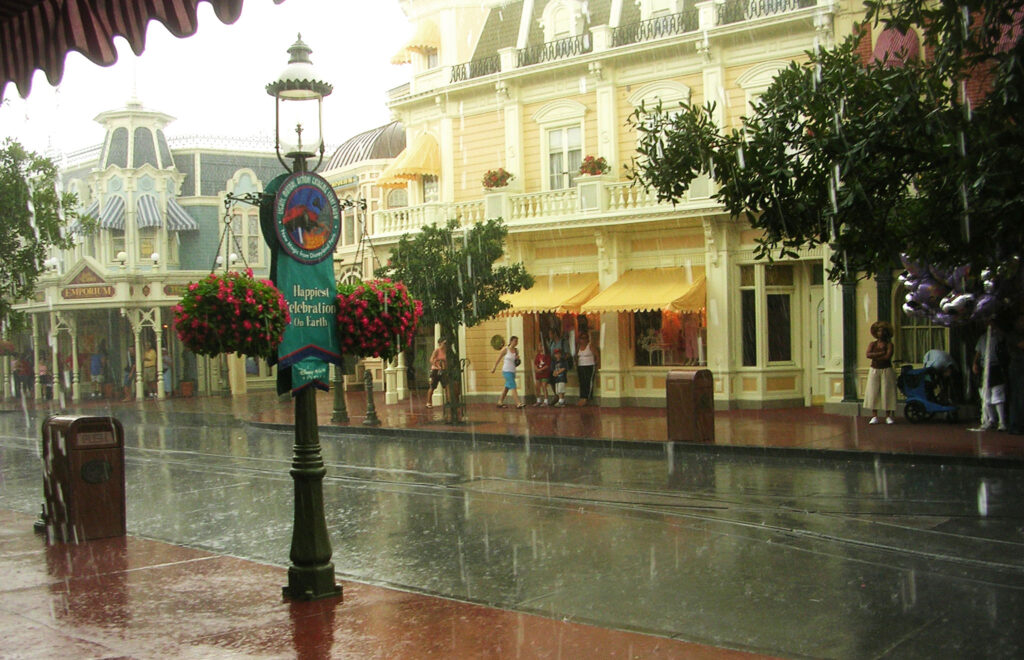 With the old FastPass system, guests staying at the Walt Disney World Resort were able to begin booking their FastPass ride times 60 days in advance. If you were not staying on property, you were able to begin booking your FastPasses 30 days in advance. This meant that the most popular rides would almost always be booked well before you begin your vacation and you had to select attractions and times of day well before your actual travel date. Who would want to ride and when had to be determined in advance when using FastPass+.
If you are a type A planner, this was a dream. If you prefer to enjoy things as they come or even just want some wiggle room in case you have any travel mishaps, the Genie+ system is much more accommodating. This is especially helpful knowing that you can consider things like the weather, how brave your travel buddies feel at the moment, and if you need extra time to digest before hopping on a roller coaster before booking your Lightning Lane Reservations.
3. All guests of Walt Disney World may begin booking at the same time.
Regardless of where you are staying or if you are a local annual passholder, all guests are able to book their first Lightning Lane attraction beginning at 7:00AM the day of their park reservation. This really evens the playing field and accessibility for all of those who are paying for the service regardless of your accommodations unlike the FastPass+ system as described above! While you may purchase Genie+ in advance, either when you purchase your park tickets or at a later time, you may not begin making reservations for Lightning Lane until 7:00AM the day of your reservation.
4. Genie gives real-time suggestions for your day.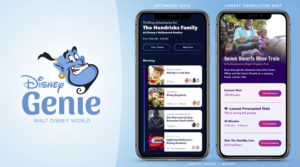 Genie is the free service included for all guests in the My Disney Experience app and it has the ability to give you real-time suggestions for your daily itinerary. This will help you to make the most of your Lightning Lane reservations. It is particularly helpful for those not very familiar with the parks and attraction specifications, since it will let you know which rides you may be able to sneak on in the standby queue while you wait for your next Lightning Lane entry time. After you complete your favorites and preferences, your tip board will alert you of shorter wait times on the attractions that you have favorited. This may help you "save" your Lightning Lane reservations for attractions that have consistent longer wait times since it is only possible to reserve Lightning Lane return time at a time or one every 120 minutes, whichever comes first.
5. Additional guests experiences available on the My Disney Experience App.
In addition to being able to make Lightning Lane reservations, guests who purchase Genie+ will also be given access to the popular augmented reality lenses on PhotoPass. These lenses, like photo filters, allow you to transform into characters or change the appearance of Cinderella's Castle! Many of these lenses are available anywhere in Walt Disney World, but others are location specific, so be sure to check out PhotoPass on your My Disney Experience App.
Also available are audio experiences that are also location-specific inside of the parks. Hear accounts from imagineers and other special guests who will give behind-the-scenes details. Bring your headphones and stay informed while waiting in line!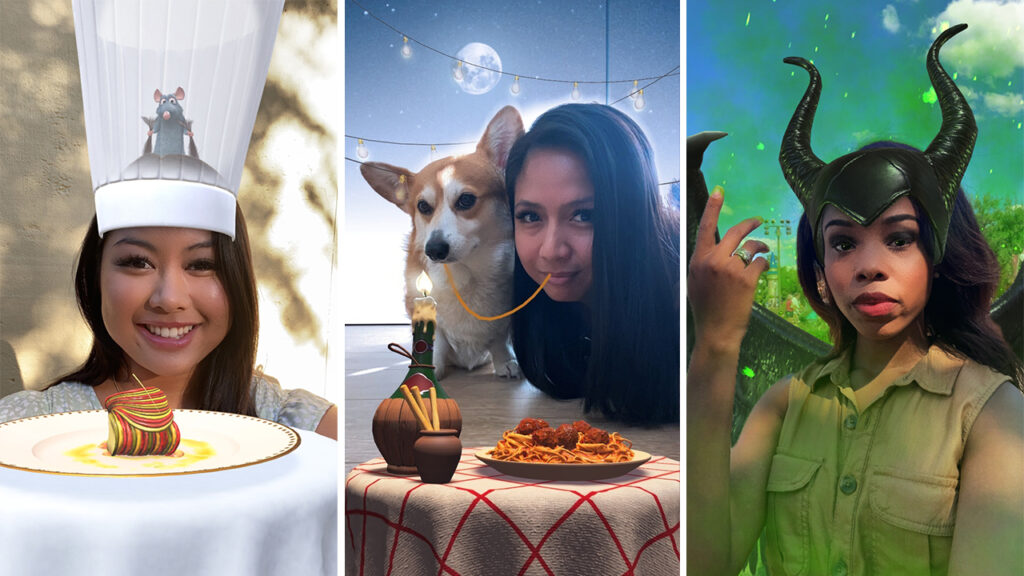 While it may take some time to adjust to something new, Genie+ has a lot to offer guests.  Have you been able to use service since its debut?  Let us know what you think in the comments below.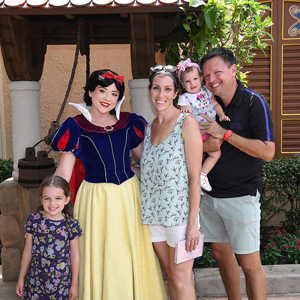 Written by
Shelley Wehler
Contributing Writer
Shelley is a stay-at-home mother of two girls living outside of Charlotte, North Carolina. Her love of all things Disney has grown even more as she sees the magic come alive through the lens of her young daughters. She spends her free time keeping up with the latest in Disney news and daydreaming of her next trip to the parks!