Disney has been creating updates to make the My Disney Experience app more user friendly, and another one has just been revealed. Disney World has added a scannable QR code that can be used to link people to the "Friends and Family" section of the app.
Previously, in order to add people to your "Friends and Family" list guests would need to send an email to the person they were trying to add. Then that person would need to approve or deny the request. The email would sometimes not work properly, causing the linking process to take longer than necessary. The new scannable QR code is a much faster and simpler process.
Retrieve Your QR Code
To retrieve your QR Code to be scanned by a family member or friend simply follow the steps listed below:
Open your My Disney Experience App, scroll to the bottom, and click on the "My Profile".
Click on "Show My Linking Code".
The QR Code will appear and can be scanned by your family member or friend.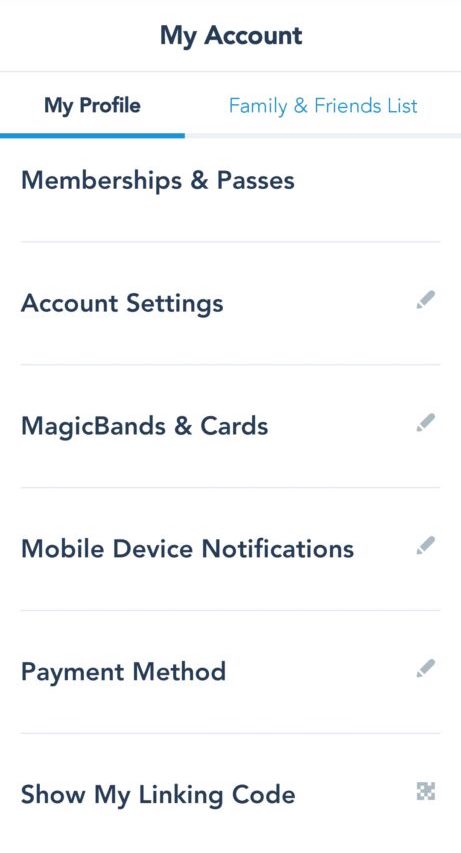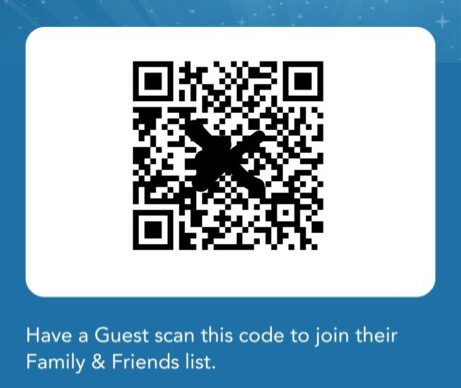 Scan Someone Else's QR Code
If you want to scan someone else into your group you would simply follow these steps.
Open your My Disney Experience App, scroll to the bottom, and click on the "My Profile".
Next click on the "Family & Friends List".
Click on the plus sign that says "Add a Guest".
Select the option to "Scan their linking code".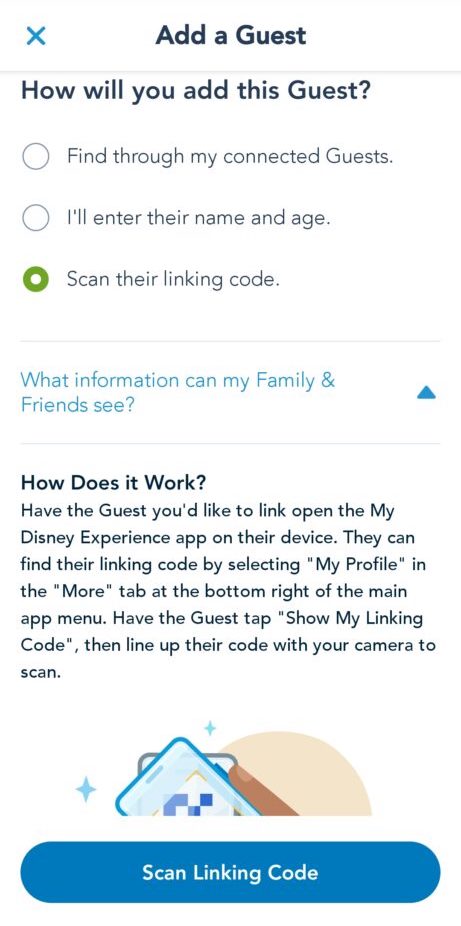 From there you can scan the QR code or manually enter the code if it is not working or you are not in close proximately to the person you are trying to add.
The process of using a scannable QR code to add people to your Family and Friends list will be much easier and streamlined process. What do you think of the new scannable option? Let us know in the comments below what your thoughts are on the newest update to the My Disney Experience app!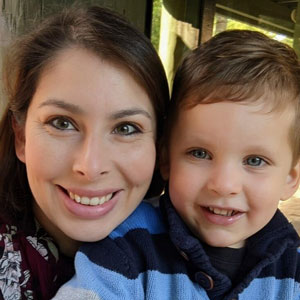 Written by
Rachel Van Norman
Contributing Writer
Rachel fell deeply in love with all things Disney as a little girl. Now as a wife and a mother herself, she shares this Disney obsession with her son and everyone around her. From her love of princesses to eating all the Disney food, Rachel spends her time radiating Disney magic and keeping everyone up to date on Disney news.