While every Disney park has unique attractions and features that set them apart from others, there are a few rides and attractions that you can find in multiple Disney parks. Some of these attractions were so popular in their original park that they were moved to other parks, some were constructed alongside each other, and some were brought to other parks with changes made. Here are original Disney rides that are offered in multiple parks.
The Haunted Mansion
The original Haunted Mansion ride location is in Disneyland and was an attraction that Walt Disney himself worked on. Because of delays, the attraction did not open until after his death. The original Haunted Mansion is modeled after a stately New Orleans manor. The second Haunted Mansion was an opening day attraction at the Magic Kingdom in Walt Disney World. The interior attraction is very similar, however the exterior is a more colonial style to blend in with Liberty Square. There is a also a Haunted Mansion in Tokyo Disneyland which is very similar to Walt Disney World's version of this attraction.
There are also versions of the Haunted Mansion attraction that are very different than the original attraction. These are Phantom Manor in Disneyland Paris, and Mystic Manor at Hong Kong Disneyland. Phantom Manor follows a different storyline than the other attractions and details the story of a doomed bride. Mystic Manor in Hong Kong Disneyland makes no references to the afterlife due to the differences in Chinese culture, and instead tells the story of an enchanted music box that brings inanimate objects to life.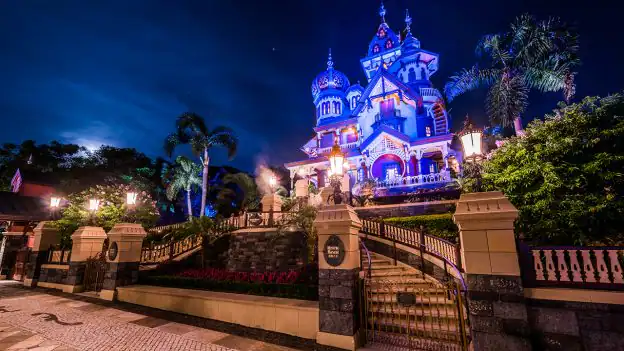 Pirates Of The Caribbean
Pirates of the Caribbean was an attraction that Walt Disney personally designed. Originally intended to be a wax museum, this audio animatronic high-seas adventure was so popular that a second location was soon opened at Magic Kingdom in Walt Disney World. There are a few notable differences between the two attractions. Disneyland's is quite a few minutes longer, and contains two drops whereas Disney World's contains just one. Disneyland Paris also has a version of Pirates of the Caribbean, as does Tokyo Disneyland, and Shanghai Disneyland.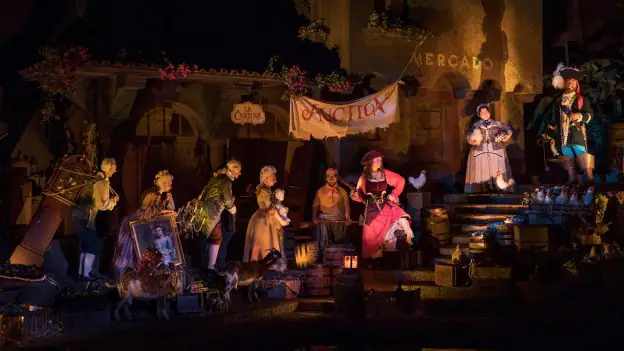 Big Thunder Mountain Railroad
This thrilling ride through the wilderness was an opening day attraction at Disneyland, and there are now versions of this ride at Magic Kingdom in Walt Disney World, Disneyland Paris, and Tokyo Disneyland.  Walt Disney World and Disneyland's versions of this coaster are nearly identical, with Walt Disney World's being a mirrored layout of Disneyland's. Tokyo Disneyland's version is a clone of Walt Disney World's. Disneyland Paris' coaster sits in water, and contains a tunnel that other versions do not have. All in all, there aren't many differences between the different versions of Big Thunder Mountain Railroad.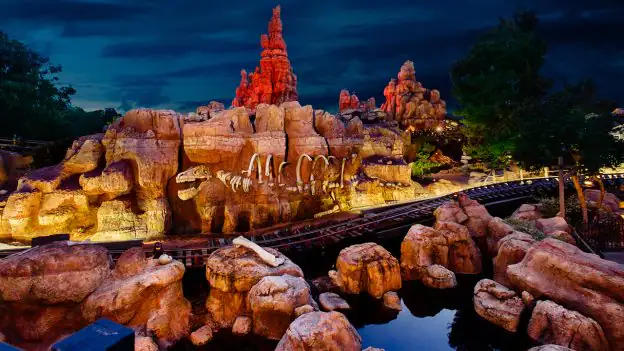 Space Mountain
Magic Kingdom in Walt Disney World hosts the first location of Space Mountain. This exciting roller coaster blasts you through outer-space in dim lighting with thrilling dips and drops. Since it's opening in Walt Disney World in Florida, this attraction has opened locations in Disneyland, Disneyland Paris, Tokyo Disneyland, and Hong Kong Disneyland. Most of these rides are very similar to each other. Disneyland's Space Mountain sits two people side-by-side, whereas Disney World's version sits guests one-by-one in front of each other.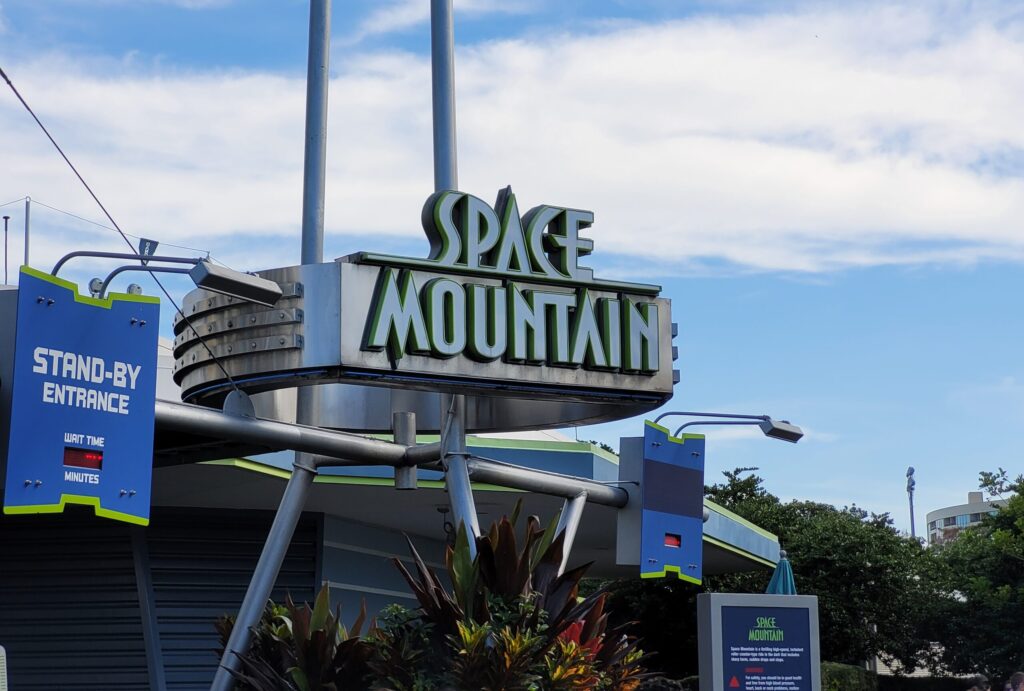 Disneyland Paris perhaps has the most unique version of Space Mountain. This ride has gone through a few different refurbishments in its lifetime, and is currently known as Hyperspace Mountain. This ride is the fastest version with a top speed of 44 miles per hour. This coaster also features a launch start, and was originally modeled after Jules Verne's classic novel "From Earth to Moon".
Its A Small World
Perhaps the most well-known Disney attraction, Its A Small World can be found at every Disney resort across the globe. This slow-paced boat ride through the cultures of the world debuted at the 1964 World's Fair before being permanently constructed first at Disneyland in California. Since then it has been constructed at every Disney park. There a few differences between the attractions. Disneyland's version was renovated to include doll versions of classic Disney characters. Tokyo Disneyland and Hong Kong Disneyland both followed suit with the same renovation. All locations aside from the Magic Kingdom location in Walt Disney World undergo a holiday overlay every year.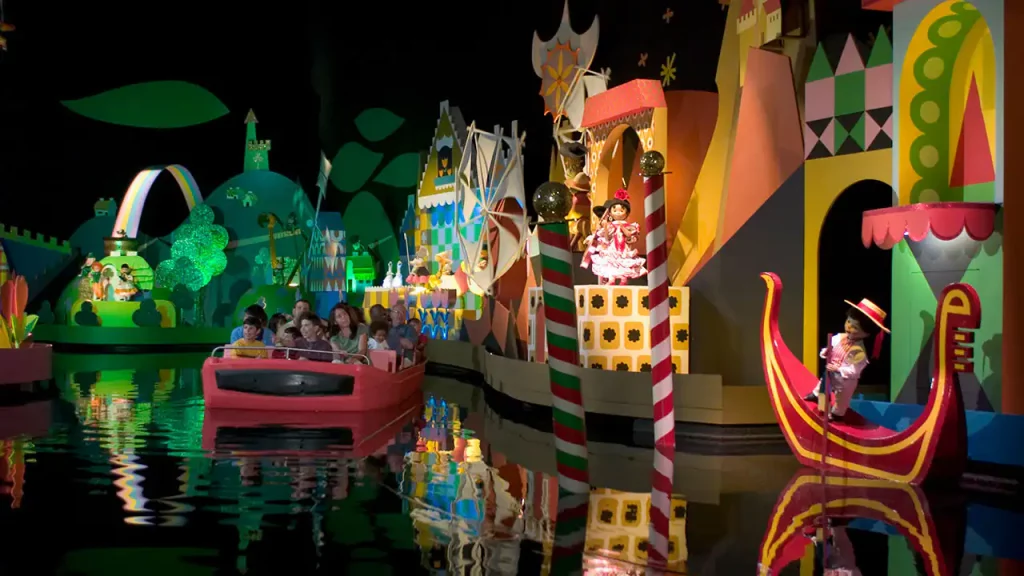 How many different versions of your favorite attractions have you been able to ride across the globe? What is your favorite version of these classic Disney attractions? Let us know in the comments below.
Featured Image by Disney
Written by
Megan Woodard
Contributing Writer
Megan was born into a Disney family. Her first trip to Disney World was when she was only 18 months old. Now as an adult, Megan loves to share the magic of Disney with her two toddlers. Keeping up with Disney news and Disney World knowledge is a fun hobby for Megan. Disney World is her favorite place to be and continuously brings back her childhood joy.