Hop aboard a doom buggy and encounter some happy haunts as you tour Disneyland's Haunted Mansion!
Haunted Mansion Details

| | |
| --- | --- |
| Disneyland Resort Park | Disneyland |
| Location in Park | New Orleans Square |
| Height Restrictions | Any Height |
| Age Interests | Kids, Teens, Adults |
| Thrill Type | Slow ride, dark, and scary |
| Hours | Open to Park Close |
| Wait Times | Moderate |
| FastPass | Yes |
| Accessibility Information | Must Transfer from Wheelchair/ECV |
Attraction Overview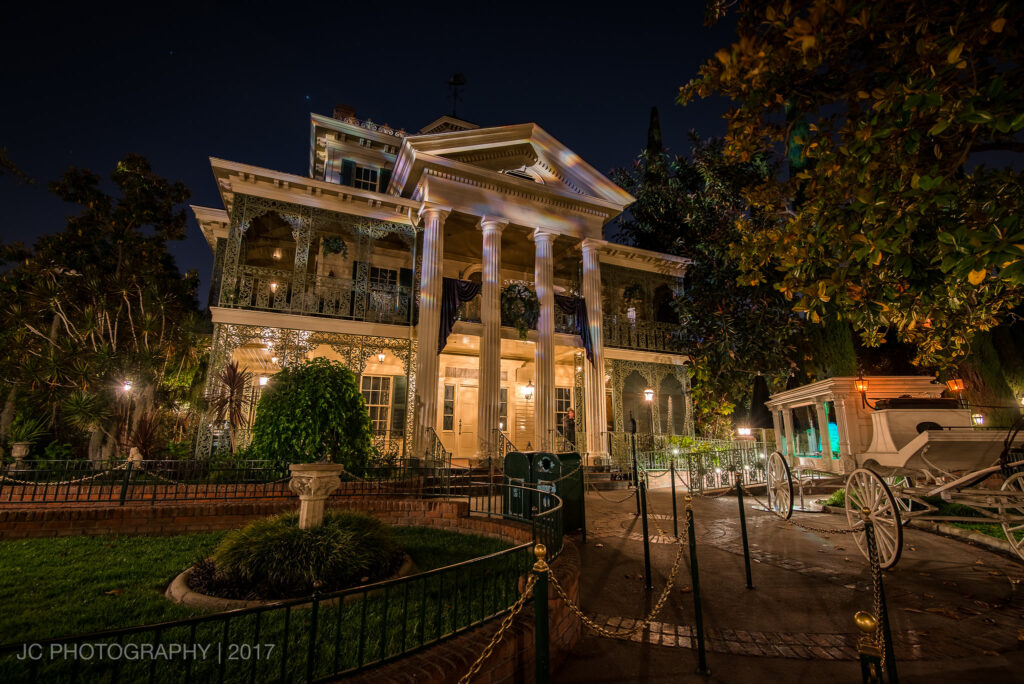 Welcome Foolish Mortals to an attraction that is dying to have you join in on the fun. The Haunted Mansion may seem spooky on the outside, but once you start your journey, you'll see for yourself its full of happy haunts. You'll get the opportunity to tour this famous mysterious house and learn all the secrets that live inside it forever with all the spirits who reside there. This beloved attraction opened in 1969 and has been thrilling guests ever since.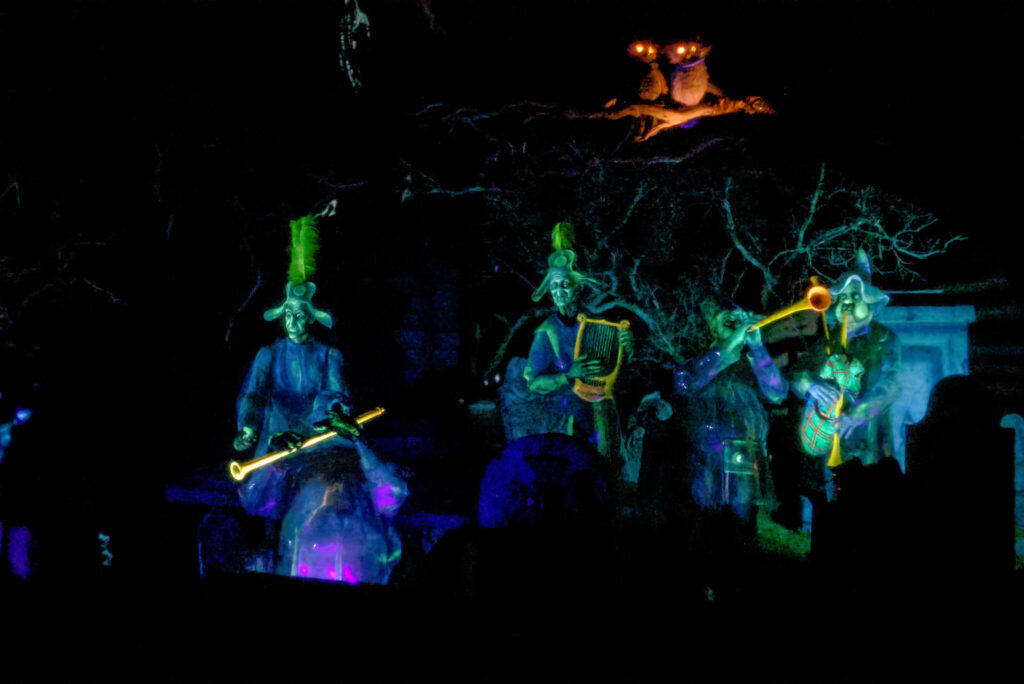 When entering the grounds of The Haunted Mansion, you will find yourself intertwining around a graveyard with some tombstones that have many clever rhymes. Of course, this house seems to be abandoned from the outside so you will find many overgrown plants and even a hearse with an invisible horse leading the way. Once you enter the home, you will be greeted by a house servant who brings you into the first room that's sure to stretch your imagination.
Before you know it, you'll find yourself in a chamber with no windows and no doors. This is when you meet the narrator of the attraction, the Ghost Host, who will ask if you can find a way out. All around you, guests will find the walls getting taller and taller, and portraits that seem normal begin to stretch and show residents of The Haunted Mansion revealed to be in some stressful situations. This is when a secret passage will bring you into a long hallway of moving portraits.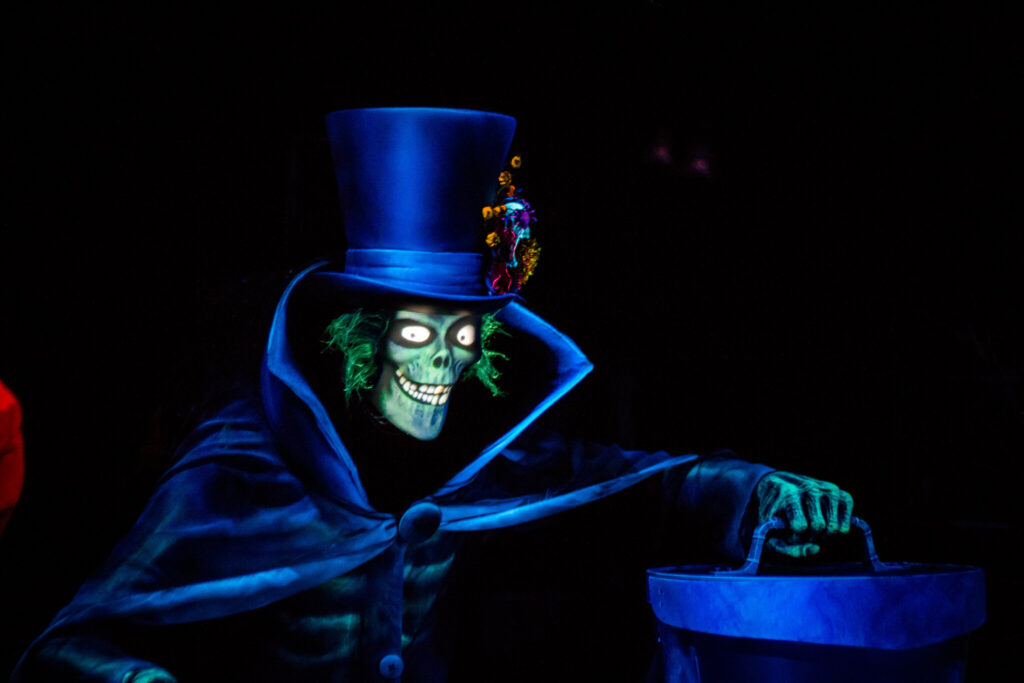 Shortly after walking through this hallway, you will be entering your own Doom Buggy, which brings you through a slow-paced tour of The Haunted Mansion and all of its famous ghosts. You'll see that the house is alive itself by seeing breathing doors and even wallpaper with eyes that watch you take your tour. Before you know it these Happy Haunts will begin to materialize and show themselves.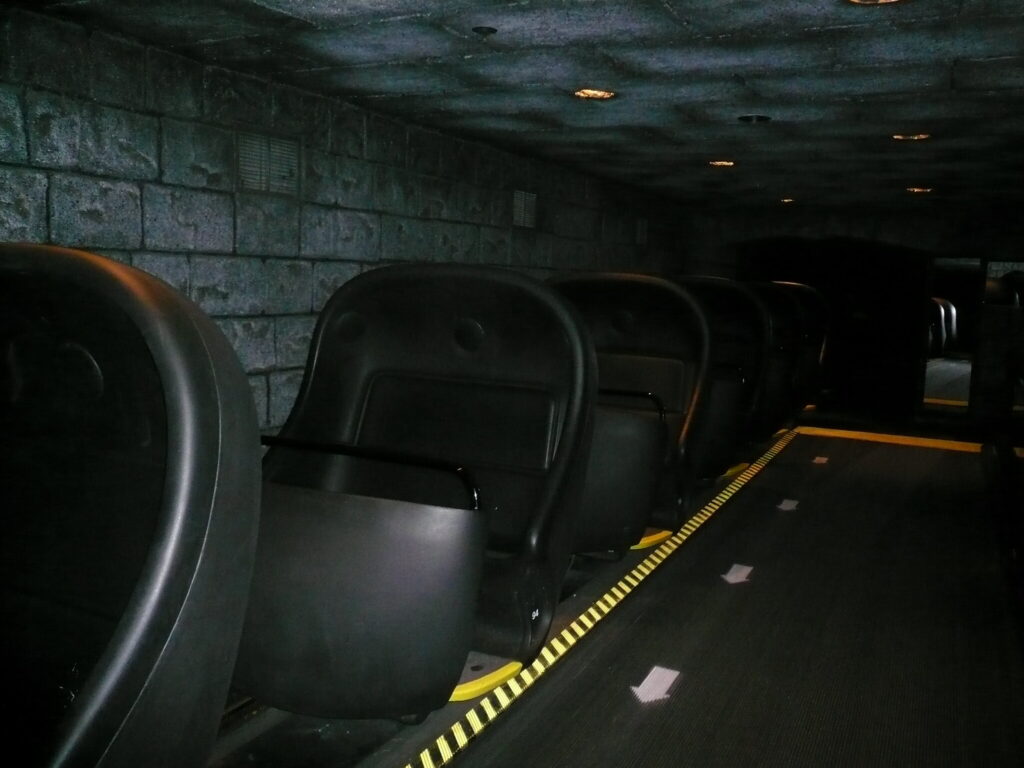 Guests will find themselves in many iconic rooms that show the history of The Haunted Mansion, such as a ballroom filled with spirits dancing. Additionally, an attic reveals the mysterious Master Gracey's secrets, singing busts in a graveyard, and even a seance from the famous Madam Leota. As you get ready to leave The Haunted Mansion, you will see HitchHiking Ghosts around your Doom Buggy. Be careful to make sure a ghost doesn't follow you home.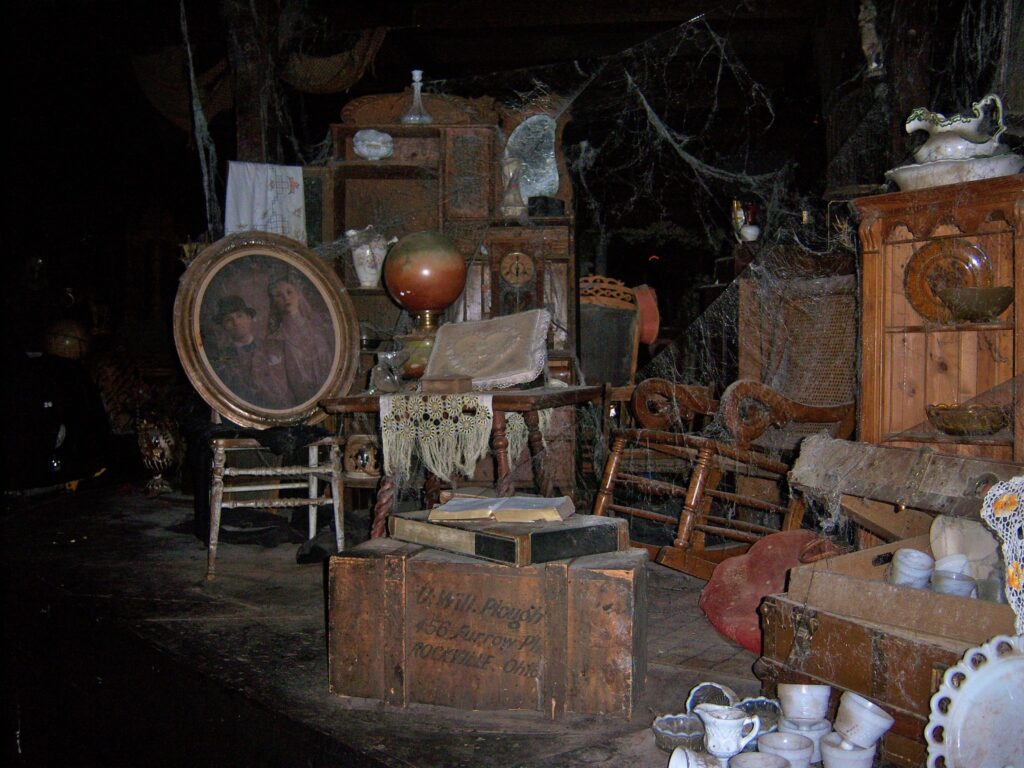 Map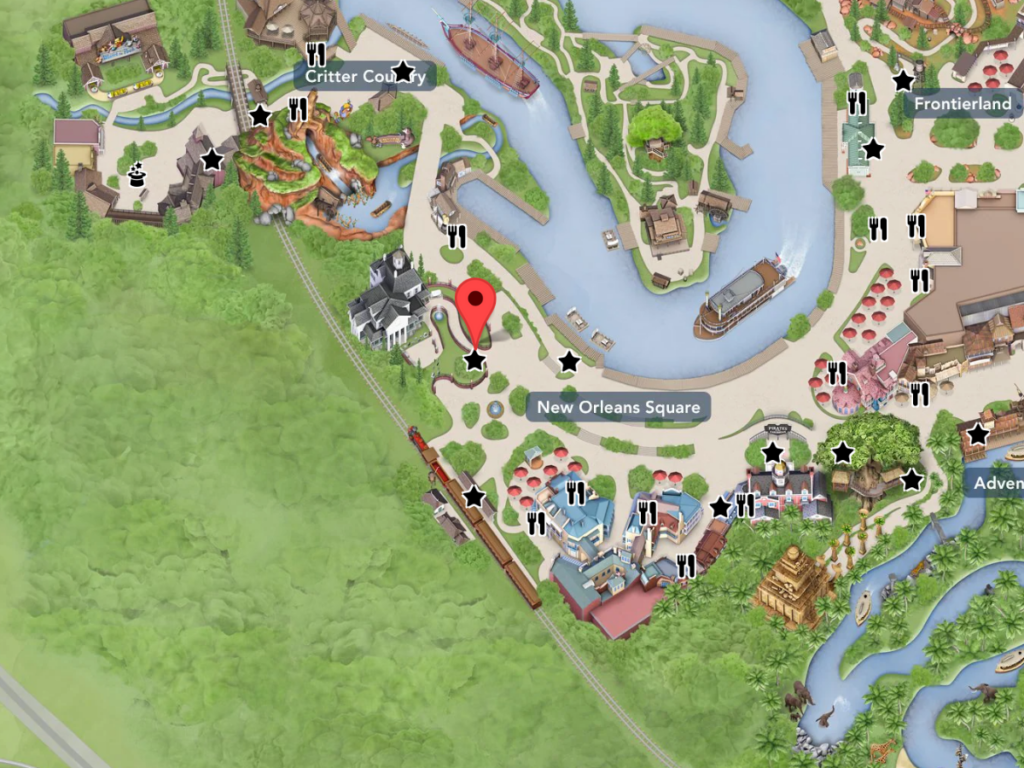 Location & Wait Times
You can find the Haunted Mansion between Pirates of The Caribbean and the beginning of Critter Country. The Haunted Mansion is right in the heart of New Orleans Square, located by The Disneyland Railroad. With this attraction having Doom Buggies constantly running, you will find a moderate wait time.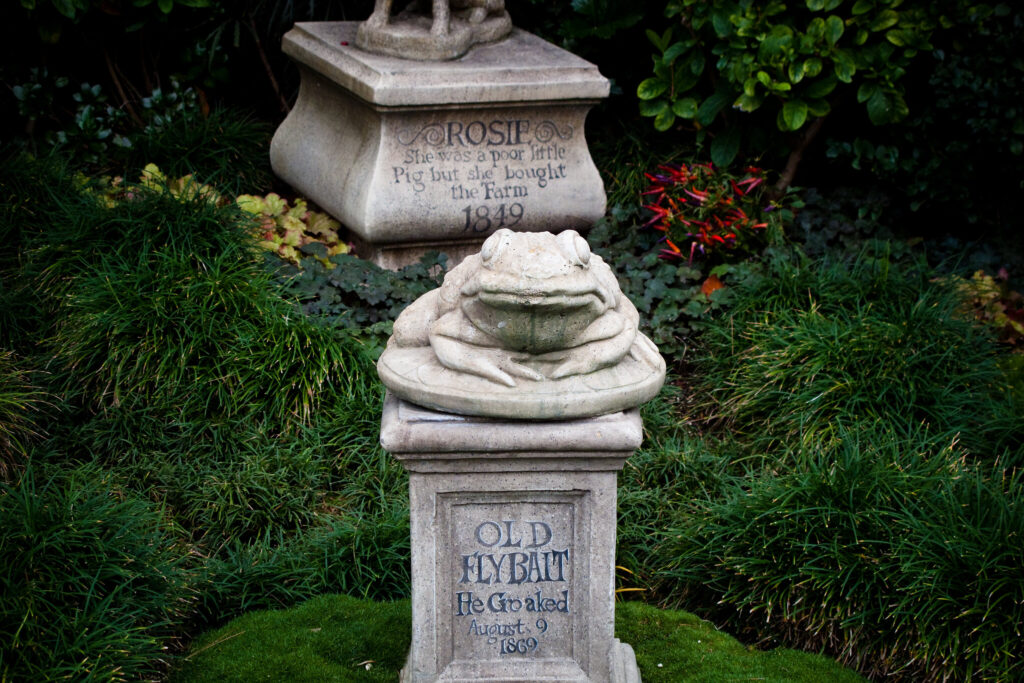 Queue Experience
The queue for The Haunted Mansion is through the grounds of the home itself outside. You'll find yourself getting a good laugh from many funny engraved tombstones, which give you a preview of what's to come inside. The second half of your wait for this attraction is indoors, including the stretching chamber in the hallway of moving portraits.
Featured photo: Disney
Written by
Bobby Asen
Contributing Writer
Bobby has a strong passion for Walt Disney's stories and the Disney Parks. From taking vacations to the parks, to being an Annual Passholder, to working as a cast member for seven years at Magic Kingdom, his passion for Disney continues to grow. After visiting every Disney Park in the world, Bobby knew he wanted to share his experiences and his love for Disney in his writing.