Take a 3-D flight and Adventure into Hyperspace with C-3PO and R2-D2!
Star Tours Details

| | |
| --- | --- |
| Disneyland Resort Park | Disneyland |
| Location in Park | Tomorrowland |
| Height Restrictions | 40″ |
| Age Interests | Kids, Adults, Tweens, Teens |
| Thrill Type | Small Drops, Thrill Rides,Dark, Loud |
| Hours | Park Open to Close |
| Wait Times | Average of 15 Minutes |
| FastPass+ | No |
| Accessibility Information | Must Transfer from Wheelchair/ECV |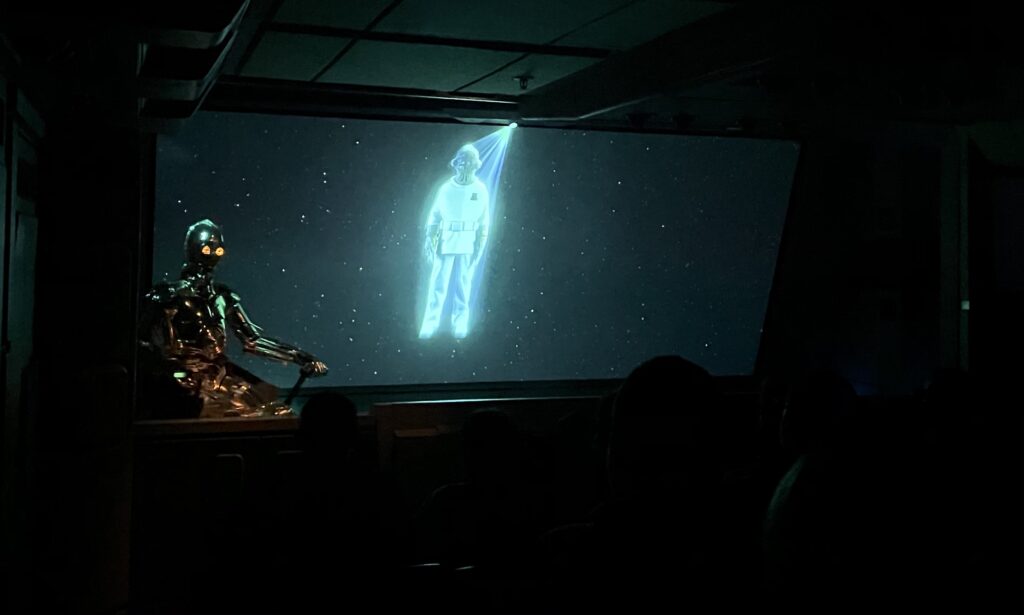 Attraction Overview
Star Tours – The Adventure Continues is a sequel to the original Attraction Star Tours which first took flight in 1987. This simulator attraction was the very first of its kind for the Disneyland Resort. This 3-D adventure brings the excitement every single time you ride. The ride has a random sequence generator with over 50 possible story combinations. This unique feature keeps the attraction fresh and you will most likely not see the same ride combination twice. Unless of course you ride Star Tours A LOT.
Once you board the motion simulator and take your seats, you will be instructed when to put on your 3-D glasses. Pilots C-3PO and R2-D2 are made aware of a rebel spy among the passengers. A photo of a guest will then appear on a small screen to the right and the StarSpeeder unexpectedly takes off and the adventure begins! Some of the many destinations you may see on your adventure include Batuu, Naboo, The Ice Planet of Hoth and the Death Star. You may see characters such as Master Yoda, Princess Leia, Darth Vader and Kylo Ren.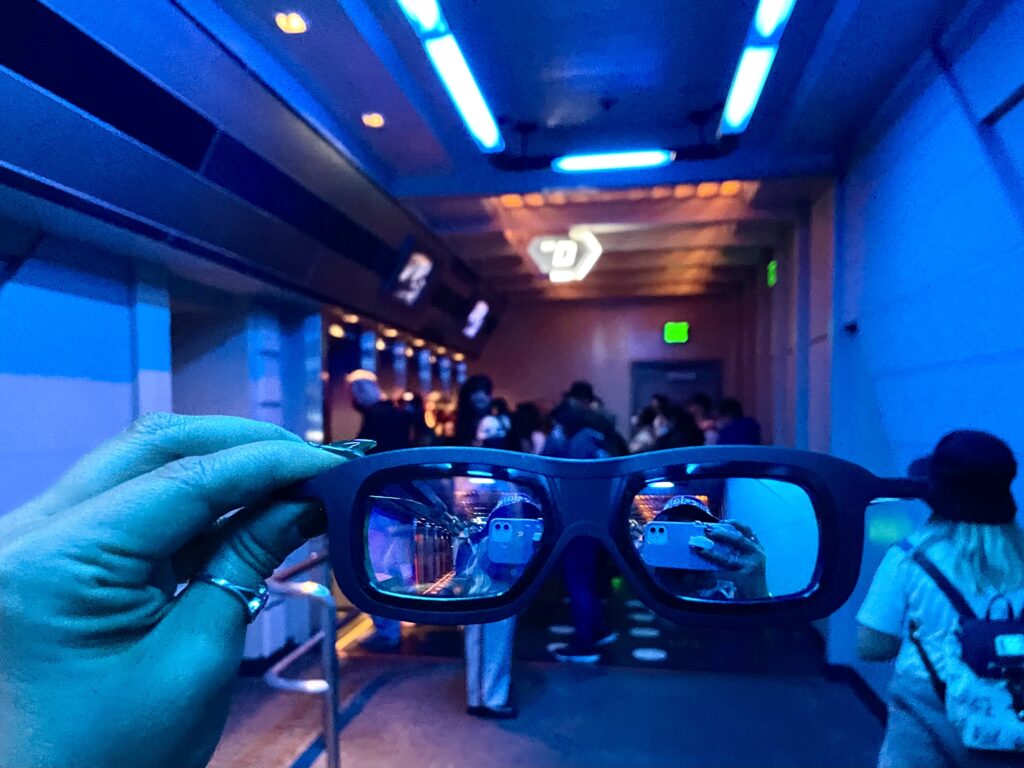 Map
Location & Wait Times 
Star Tours is located in Tomorrowland at The Disneyland Resort. Nearby rides include Astro Orbitor to the left and Buzz Lightyear Astro Blasters directly across. This ride typically has a 15 minute wait, give or take. Even on crowded days wait times seem to be manageable.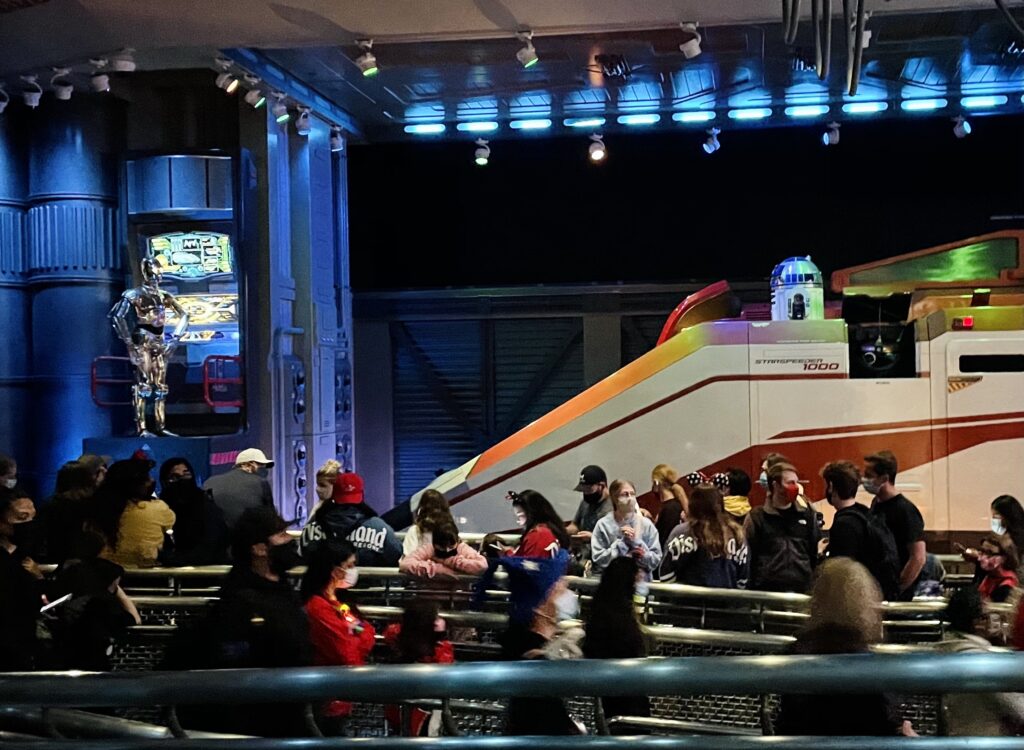 Queue Experience
This queue is indoors, with the exception of a longer line which can start outdoors. The inside is quite remarkable as you are preparing to embark on your journey into space. You will see droids C-3PO and R2-D2 repairing the StarSpeeder, commercials hosted by Droid Aly San San, guests pass by droid customs and as well a a screen that X-rays guests as they pass by. While waiting to board, safety videos featuring Aly San San will play.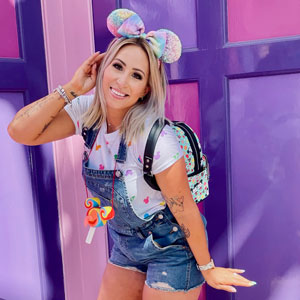 Written by
Brittney Malina
Contributing Writer
Brittney has been going to Disneyland since she was 3 years old. She has had a deep love for all things Disney ever since. Now as a wife and mother of two, she gets to share the love with her family and re-live the Disney magic through her children's eyes. Brittney is a Legacy Passholder and you can find her walking down Main Street, U.S.A. with a churro or iced coffee in hand.