We have all been there; walking through the Disney parks and the smell of buttery popcorn starts to make your mouth water.
What entices you next is the adorable, must-have, refillable, and collectable, popcorn buckets! It seems a new must have popcorn bucket is popping up (pun intended) and causing quite a stir at the parks every so often. The most recent was the January 17th release of the beloved Figment Popcorn Bucket at EPCOT.
But have you ever wondered the history of these famous popcorn buckets at Disney? Let's dive into just how Disney popcorn buckets have become some the hottest collectable at the Disney theme parks.
Where It All Started
Walt Disney himself can be seen eating popcorn in the famous Disneyland After Dark special in 1963. Walt made popcorn a staple at his parks and every popcorn lover is thankful for that! Originally popcorn was sold in simple cardboard boxes that advertised new rides or shows. But throughout the years the cardboard boxes have evolved into the beloved and collectable buckets we love today.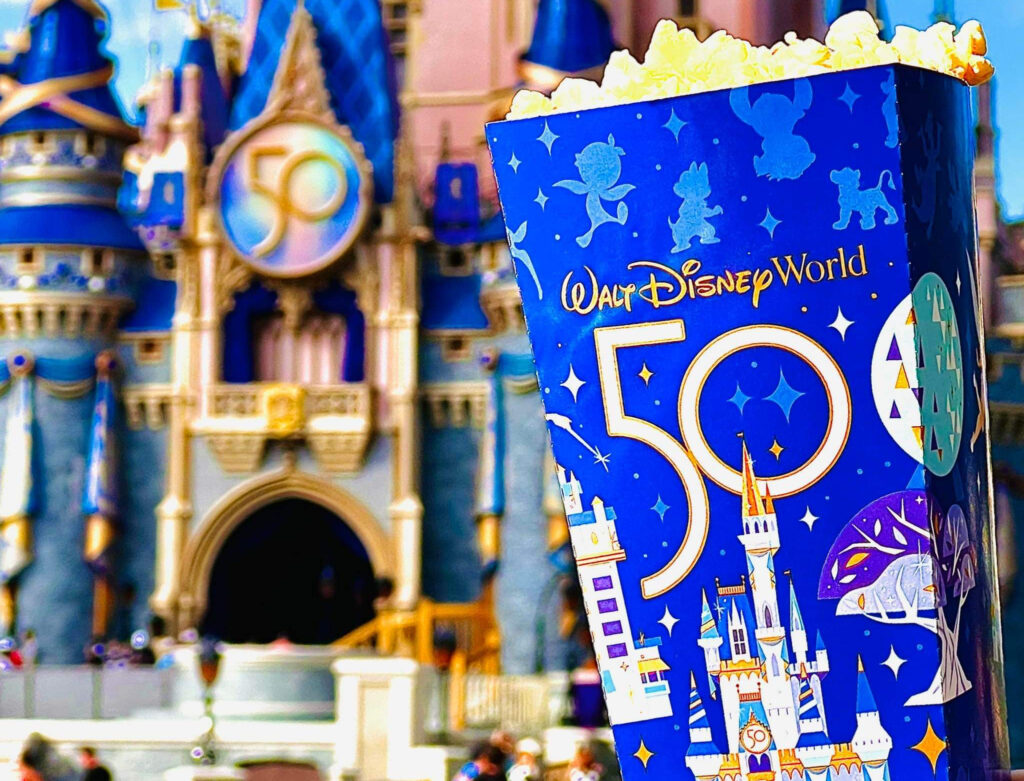 Did you know at first the original buckets were not refillable? You read that right! Popcorn buckets were originally one scoop and done. Eventually they became refillable for only Annual Passholders, but soon after, and still today, the popcorn buckets became refillable during your stay at the Walt Disney Parks. So have no fear, if you make a bucket purchase you can fulfill your endless popcorn dreams, for approximately $2 per refill.
The First Disney Parks Popcorn Bucket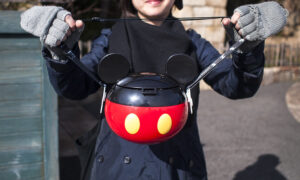 The sought after character buckets that have die hard collectors in 7+ hour queues started out in the 90's as plastic containers. Much like what you would find in movie theaters back then featuring the latest popular titles. Tokyo Disney brought popcorn buckets to a new level with collapsible buckets and fabric popcorn carriers.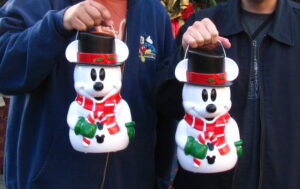 In 2010 we had our first figure popcorn bucket. Who was it? Well Mickey Mouse himself of course! Mickey Mouse as a snowman was the very first popcorn figure bucket and came complete with a unfolding top hat for sharing. This started the 5 years of Mickey buckets with unfolding top hats.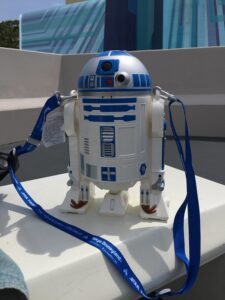 Star Wars Buckets
R2D2, Darth Vader and the famous AT-AT popcorn bucket brought the Disney popcorn bucket game to a whole new level! The AT-AT popcorn bucket may be the most impressive at the Disney Theme Parks.
The bucket was inspired by Star Wars: The Empire Strikes Back. This popcorn bucket did more than just provide you with a tasty snack. In fact, this popcorn bucket came with legs that could bend and guns that rotate. What Jedi fan could resist?
Balloon Themed Buckets
In 2015, Disneyland came out with the beloved and most sought after popcorn buckets to date; the balloon themed popcorn bucket! They came in green, blue, red, purple and yellow. Everyone wants a Disney balloon you can bring home to last forever, and these buckets made that dream come true! These balloon popcorn buckets celebrated the 60th anniversary of the Disneyland Resort.
Cinderella's Carriage Popcorn Bucket
Cinderella's Carriage popcorn bucket was another one of the more popular buckets. This popcorn bucket was a replica of Cinderella's carriage and was only available for a limited time at the Walt Disney Theme Parks. Every little (and big) princess wanted one of these enchanting keepsakes.
Toy Story Alien Popcorn Bucket
Before the Figment craze, there was a frenzy over Disneyland's Toy Story Alien popcorn bucket. Only available to Annual Passholders, Disneyland offered this adorable green alien from our beloved Toy Story during the Pixar Fest in 2018. This was another bucket that kept people waiting in lines for hours upon hours.
The Figment Popcorn Bucket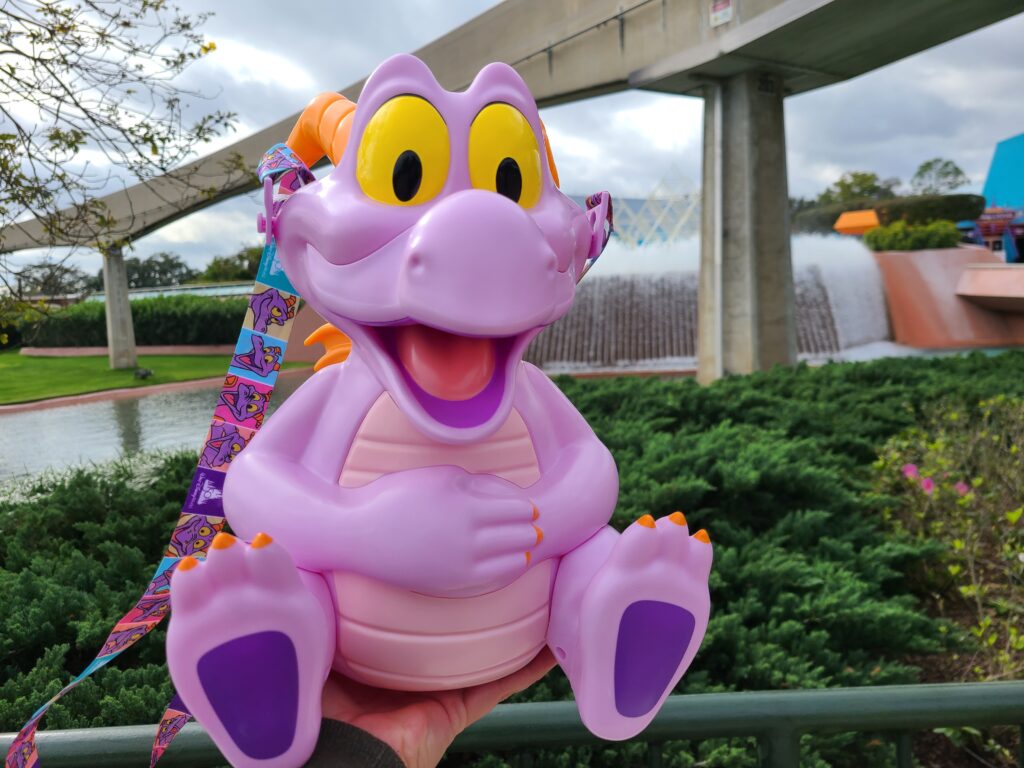 Most recently the biggest news in Disney popcorn buckets is the new Figment popcorn bucket available at EPCOT.
We can see why this cute little guy is causing such a stir, he is absolutely adorable! The Figment popcorn bucket was released January 17th for the Festival of the Arts celebration and sold out quickly. But if you're a Figment fan you could win a Figment Popcorn Bucket by entering the DVC Shop giveaway! Enter at the link below through 2/28 for a chance to win.
Throughout the history of the Disney theme parks there have been hundreds of popular popcorn buckets that have allowed the magic of the parks to come home with park guests. Some have brought large crowds and long lines to the brave who are willing to take almost their entire day to become the proud owner of one.
Will you start your Disney popcorn bucket collection the next time you get a popcorn craving at the Disney theme parks? Or are you already a collector of these adorable Disney keepsakes? Tell us in the comments below.
Written by
Erin Bonsall
Contributing Writer
Erin is a stay at home mom of 4 little boys outside Charlotte, NC. She remembers one magical Disney trip at a young age, but having children made her want to bring her own kids to the happiest place on earth! One trip 7 years ago started a love for everything Disney! Now her family visits Disney World as much as possible and it is their favorite place to make magical memories!