When you visit Typhoon Lagoon waterpark, you are in for a full day of fun. Guests will find a variety of waterslides, a relaxing lazy river, and plenty of places to grab your favorite Disney snack to enjoy. Undoubtedly, the main feature of this park is the large surf pool that you see after walking the path from the main entrance marked with the notable shipwrecked shrimp boat that sounds its horn to announce when the waves are coming.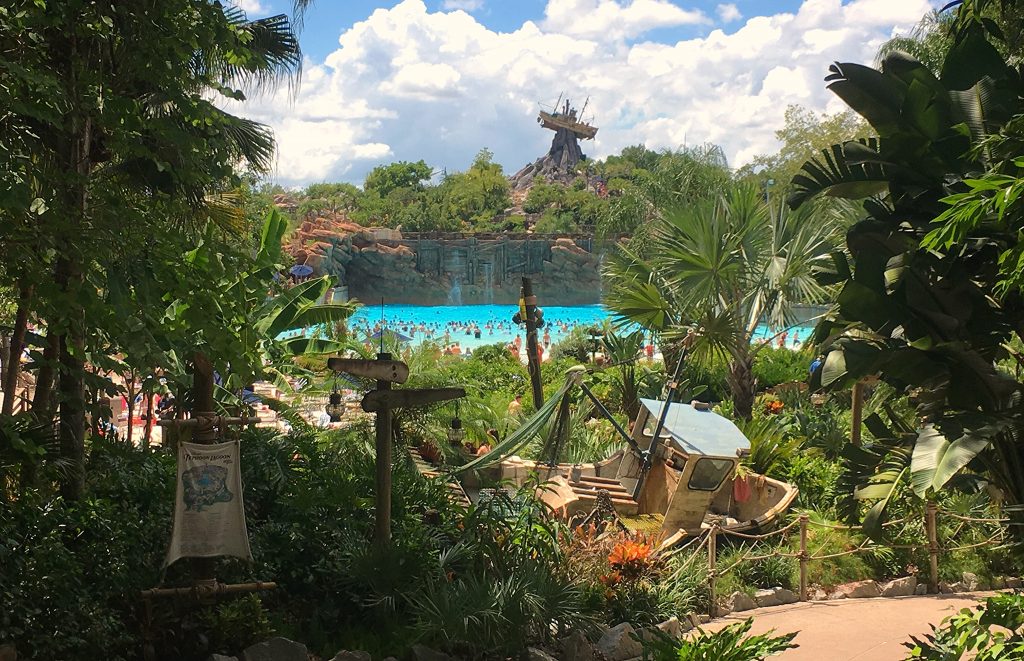 This wave pool is quite large providing endless opportunity for fun and cooling off from the hot Florida sun. It never seems to feel overcrowded no matter if you swim out far to bob in the swelling waves or stay closer to shore where they break at your feet.  While the surf pool is primarily used for swimming during normal park hours, did you know that guests have the ability to surf the 6-foot waves before park opening or after park closing? It's true, and you don't even have to be chosen as the "Big Kahuna of the Day" in order to do it!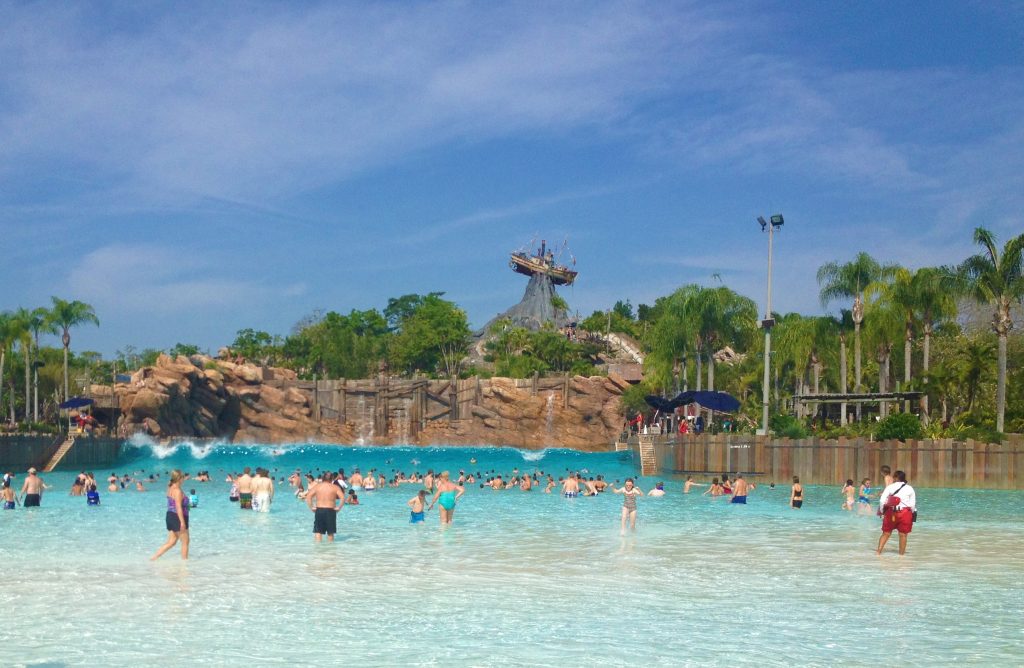 Surfing at Walt Disney World is probably not an activity you would think one might find in central Florida, but the surf pool at Typhoon Lagoon is actually the largest wave pool in North America! It measures 2.5 acres and is filled with 3 million gallons of water.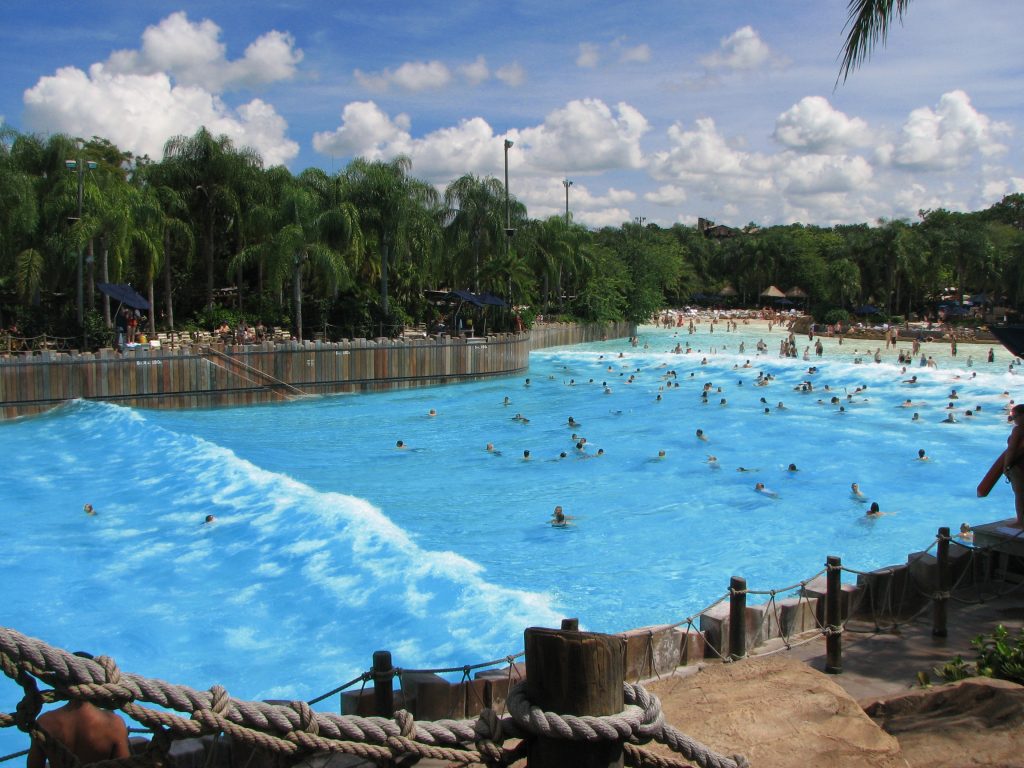 For those who are experienced surfers, you can hang ten at Typhoon Lagoon with a private 3-hour surf session. Each session provides surfers with 100 waves in sets of 25 and the surfer(s) always chooses the direction to ride and their preference between left or right breaks. Experienced instructors are present to provide guidance when needed and food and beverage and photography packages are also available to add on when making your reservation. The private session can accommodate up to 25 guests, including spectators.
Prices
range from $1,250 to $2,150 for the 3-hour session depending on time of day and day of the week. All things considered, that is not bad to have a Disney park all to yourself! The price is logically more affordable split between a group, however, a cast member told me on my last visit that a single surfer came all the way from Brazil and rented the pool for himself just to ride the waves in this iconic park! If you are ready to book your own private surf session, simply call call (407) WDW-SURF or (407) 560-7873 or you may email WDPR.Surfing.Programs@Disney.com.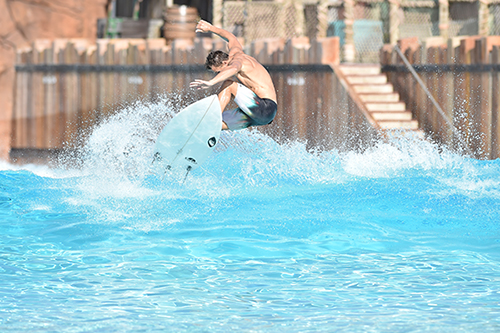 Prior to 2020, Typhoon Lagoon also offered group surf lessons in the early morning hours before park opening. For a price of $199 per person, each participant received surf instruction, time to ride the waves, a light breakfast, and photos from the session.  Unfortunately, this amenity is still listed as temporarily unavailable, but stay tuned to DVC Shop Blog for news when this unique opportunity returns.
Are you going to add surfing at the Typhoon Lagoon wave pool to your
Disney bucket list
? What do you enjoy most about swimming at the surf pool at Typhoon Lagoon? Let us know in the comments below!
Feature Photo: USA Today.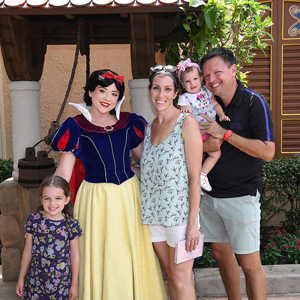 Written by
Shelley Wehler
Contributing Writer
Shelley is a stay-at-home mother of two girls living outside of Charlotte, North Carolina. Her love of all things Disney has grown even more as she sees the magic come alive through the lens of her young daughters. She spends her free time keeping up with the latest in Disney news and daydreaming of her next trip to the parks!