For people that have a food allergy or sensitivity, eating at a restaurant may feel worrisome and limiting. While those with severe allergies may choose to bring and consume their own food at the Disney resorts and parks, Disney does make a large effort to make those affected by food allergies feel safe.  From noting the allergies on the dining reservation to designated food handlers that serve the food to knowledgeable servers, Disney wants those who desire allergy-friendly meals to feel heard, valued, and, most importantly, welcome.
Restaurant menus for Disney Parks and Resorts are accessible in advance through the Disney World website and My Disney Experience app.  Reviewing these before your 60-day dining reservation window opens will assist all guests, those with allergies and those without, in knowing which restaurants on property are best suited for your trip itinerary. While many restaurants offer allergy-friendly options, it is worth noting that not all do.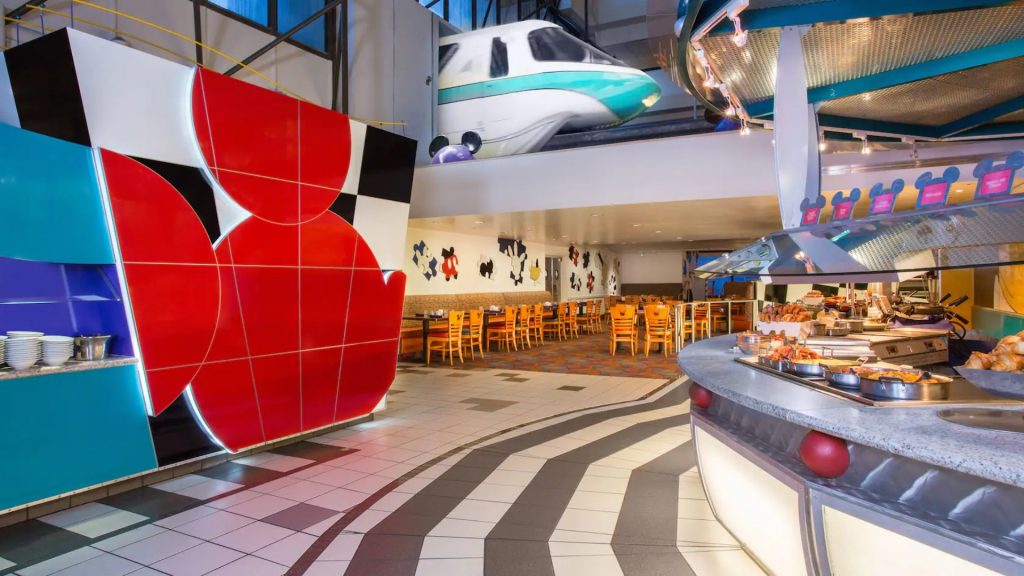 When preparing for our most recent trip, we knew we wanted to experience a character breakfast. For us, it's the perfect thing to do on a non-park day, so that we do not feel rushed or feel like we are losing precious time when the lines for attractions are normally a bit shorter in the morning. We reviewed the menu for Chef Mickey's character breakfast and decided the options appeased everyone between the ages of 4 and 70, including myself who follows a gluten free diet.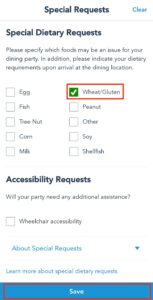 Since I noted on the reservation that a member of our party had a special dietary request, once seated at Chef Mickey's, our server greeted us and inquired who in the party had the allergy. She assured me that the food is being safely prepared and that I would have more than enough items from which to choose. Boy, oh, boy was she correct!
First, I was served allergy-friendly yogurt with blueberries and a bowl of deliciously sweet fresh fruit. The serving size was plentiful and I was easily able to share with other members of my family.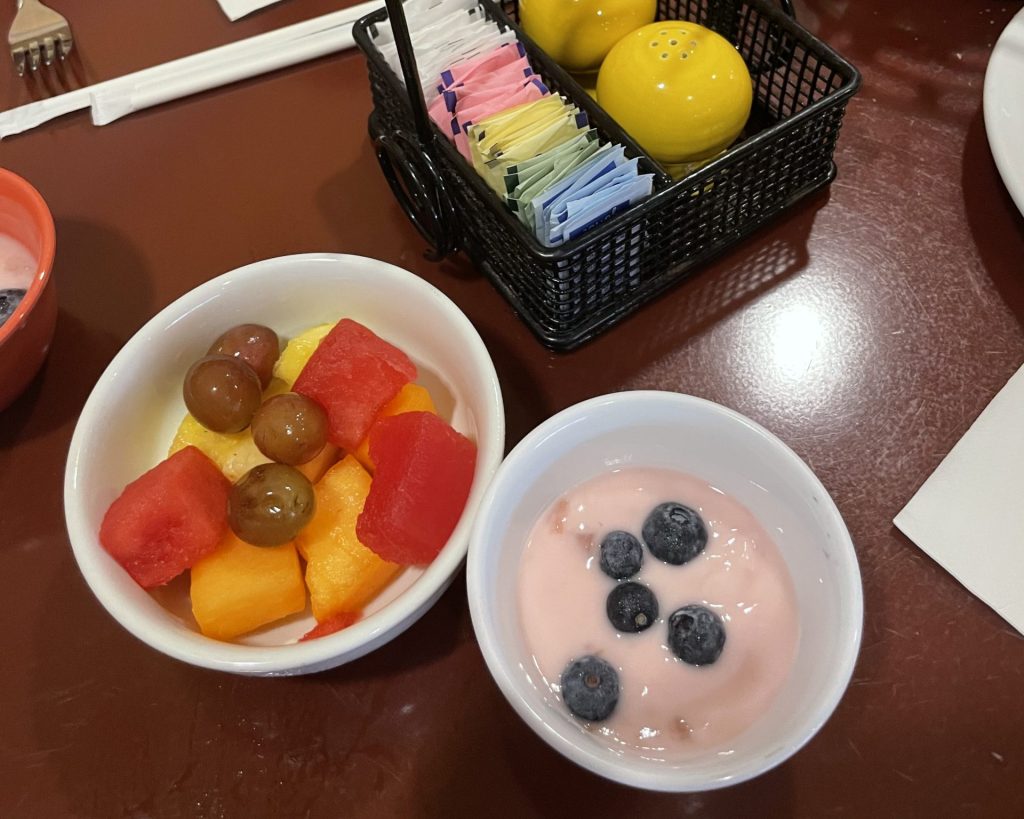 Next, our server brought the main courses for the meal, many of which were gluten free. Eggs, bacon, sausage, brisket, and their famous cheesy potatoes are all dishes that do NOT contain gluten and which I was able to enjoy.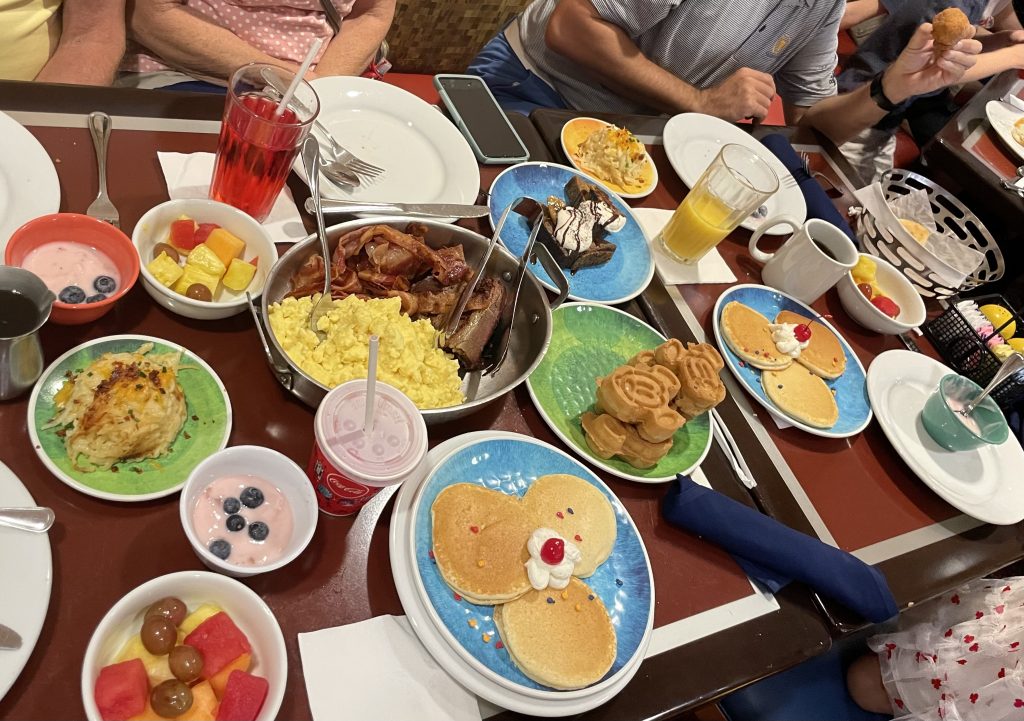 As if that wasn't enough food, I was also served a plate of gluten free donuts and waffles! And they weren't just regular waffles; they were gluten free Mickey waffles! That special touch really made me feel included in the fun of eating at a Disney Resort.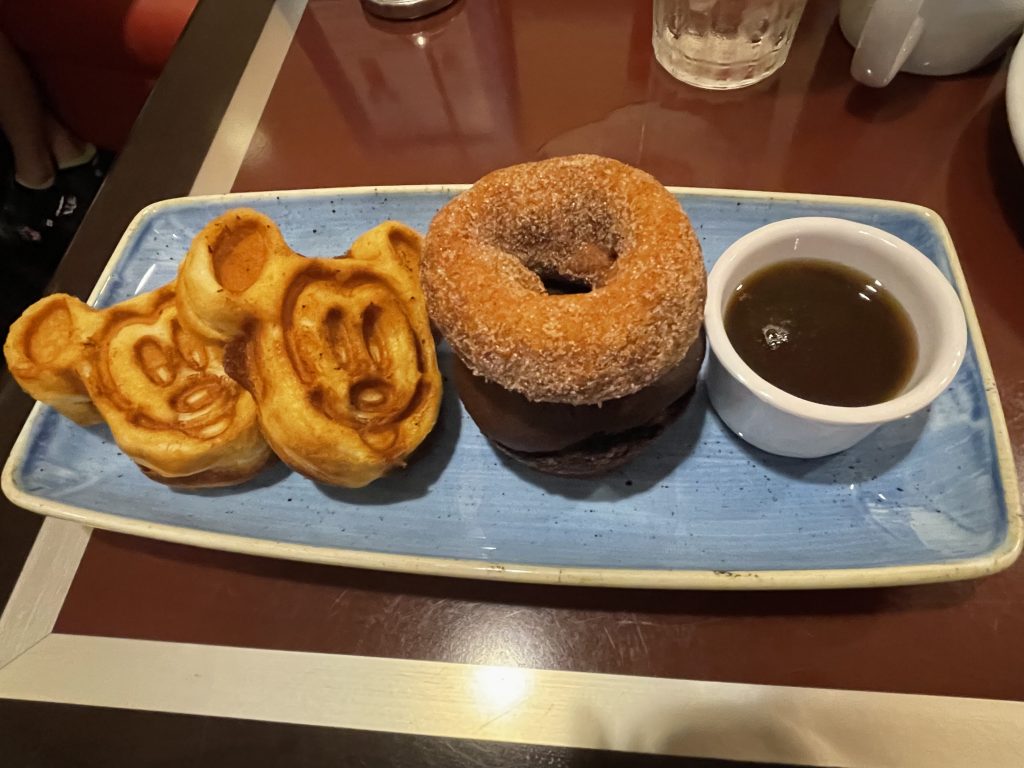 As for taste, I give it all a 10/10! The cheesy potatoes make it impossible not to have a second (or third) helping. The gluten free Mickey waffles were fluffy and delicious, making them almost indistinguishable from the ones with gluten. The eggs and breakfast meats were cooked to perfection. We all left full (maybe overly full!) and satisfied, including myself, which doesn't always happen when eating at a restaurant due to the limited number of items usually available to guests who have to avoid gluten.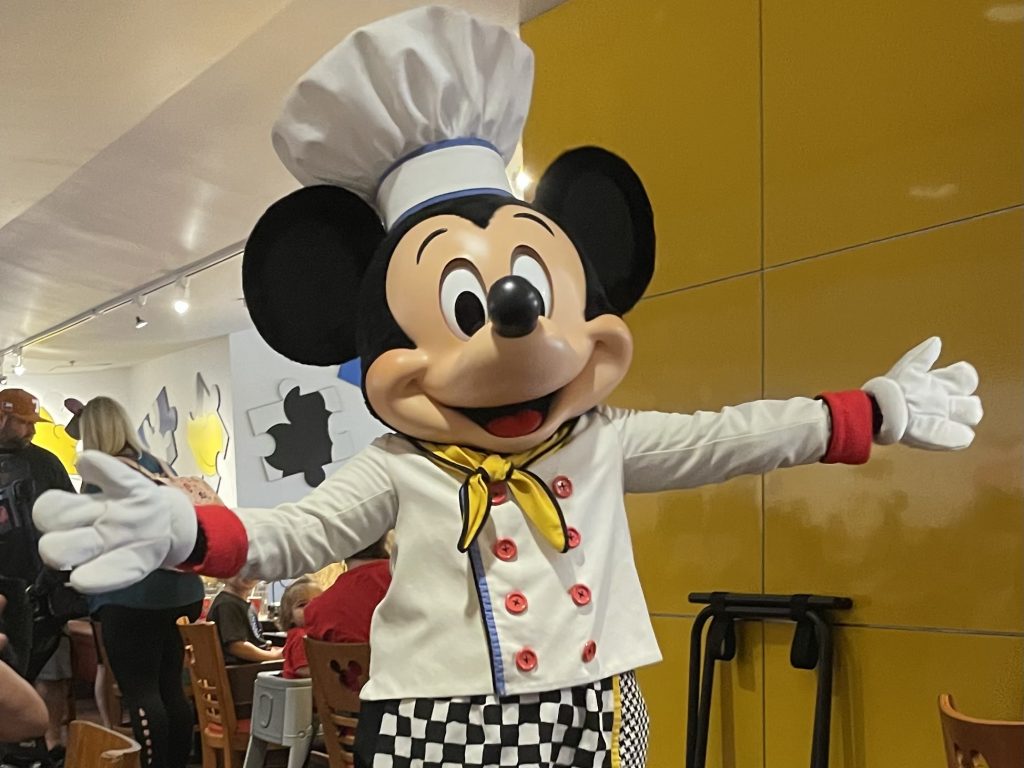 I strongly recommend Chef Mickey's breakfast to anyone who practices a gluten free diet! The special experience of meeting the characters coupled with the generous amount of gluten free food made the price of the meal completely worth it. If given the chance, we would definitely eat at Chef Mickey's again.  Have you had the opportunity to try the gluten free menu items at Chef Mickey's at Disney's Contemporary Resort? Tell us your thoughts in the comments below.
Featured Image by Disney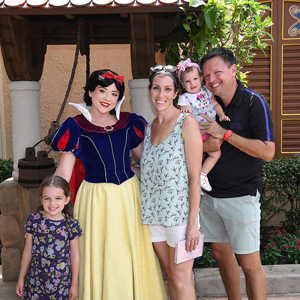 Written by
Shelley Wehler
Contributing Writer
Shelley is a stay-at-home mother of two girls living outside of Charlotte, North Carolina. Her love of all things Disney has grown even more as she sees the magic come alive through the lens of her young daughters. She spends her free time keeping up with the latest in Disney news and daydreaming of her next trip to the parks!