Chef Mickey's is one of many Disney fan's favorite dining experiences when it comes to character dining. Located just outside of the Magic Kingdom theme park, in Walt Disney World's Contemporary Resort, Chef Mickey's offers a fun themed dining experience that is sure to be a blast for the whole family.
Menu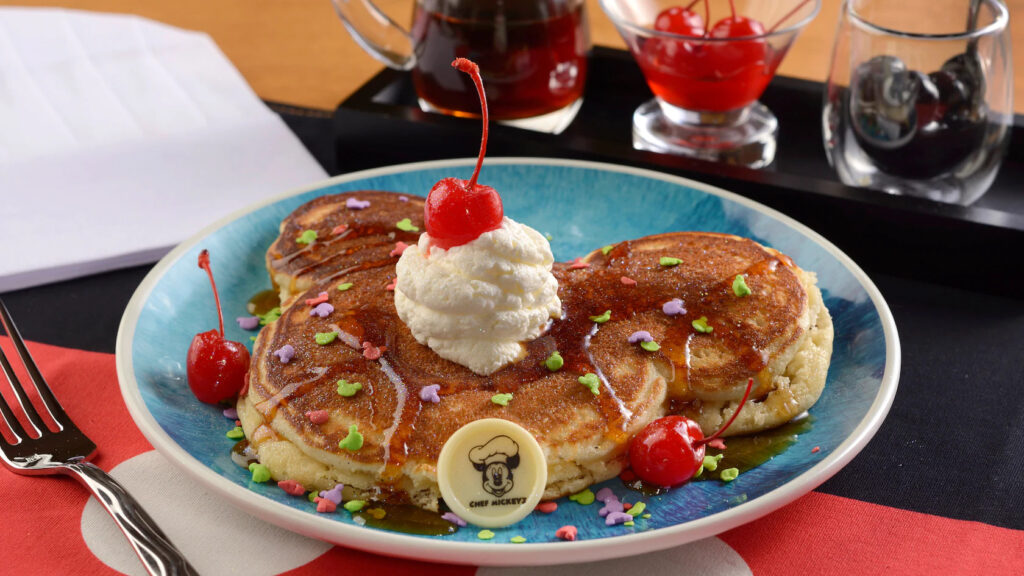 Chef Mickey's is a buffet style restaurant where you pay per person, opposed to what you order. There is a set menu of delicious options available for both breakfast and dinner.
Breakfast
Mickey Waffles
"Celebration" Mickey Pancakes
Scrambled Eggs
Bacon
Potato-Cheese Casserole
Beef Brisket
Banana Bread French Toast
Dinner
Caesar Salad
Citrus-Poached Shrimp Salad
Potato Gnocchi
Roasted Garlic Potato Gratin
Plant-Based Faro Wheat Fried Rice
Prime Rib
Traditional Roast Breast of Turkey
Salmon
Dessert is also included and varies
Price
Chef Mickey's is a character dining experience which means that guests can expect to pay more than they would at a traditional sit down dinner. The pricing for dining at Chef Mickey's is as followed:
Breakfast – $42 for adults, $27 for children ages 3-9 years.
Dinner – $55 for adults, $36 for children ages 3-9 years.
Dining Experience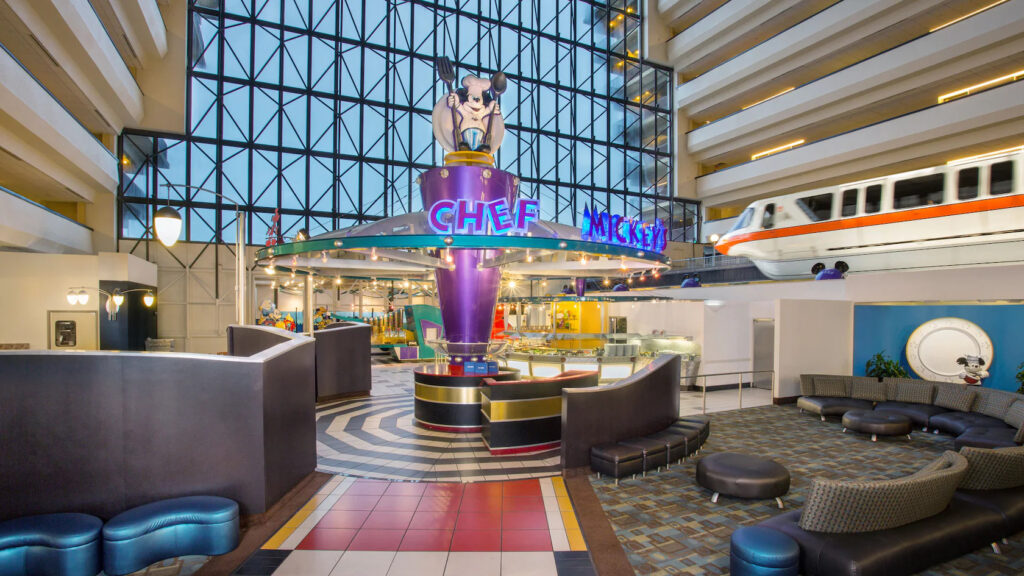 Since Chef Mickey's is located inside of Disney's Contemporary Resort, the theming of the restaurant is similar to the resort itself. There is a fun 80's vibe in the restaurant and it is very clean and put together.
Currently the traditional buffet has been modified to be a family style experience. Although this may seem not as attractive because you can't get food at the pace you like, the servers are extremely attentive and will frequently check with you about what you need. It is also a bonus for those families that have younger children, since the food comes directly to your table and you won't need to get up with busy hands to refill your plates.
The food is very good especially given the fact that it is buffet style food. While it might not be as fresh tasting as a dining location that cooks your food to order, since everything at Chef Mickey's is prepared in bulk, the meal is always delicious and you will never leave hungry.
Guests can expect to see the Fab 5 when dining at Chef Mickey's. Mickey, Minnie, Goofy, Pluto, and Donald will all make appearances bringing a ton of joy and magic to your dining experience. Due to adjustments in the dining experience, characters are not coming up to the table for autographs, but it is easy to snap some pictures of your favorite Fab 5 character while you eat. The experience is still absolutely magical, especially for young ones.
Let's Eat!
Chef Mickey's is definitely a character dining location that you will want to experience at least once. The characters and theming are a lot of fun and the food is delicious. Who doesn't love Mickey waffles? No one that's who. You will definitely pay a higher price for the character dining experience, but if you want to save a little bit of money, breakfast is a cheaper option.
Have you eaten at Chef Mickey's before? Is it a must do dining experience for you and your family? Let us know in the comments below!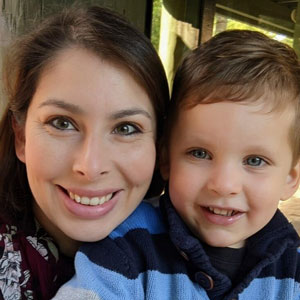 Written by
Rachel Van Norman
Contributing Writer
Rachel fell deeply in love with all things Disney as a little girl. Now as a wife and a mother herself, she shares this Disney obsession with her son and everyone around her. From her love of princesses to eating all the Disney food, Rachel spends her time radiating Disney magic and keeping everyone up to date on Disney news.