Magic Kingdom at Walt Disney World is a large park consisting of many areas and "lands". One of my favorite "lands" at Disney's Magic Kingdom is Tomorrowland. This land of "the future that never was" is a fun spin on the retro idealized version of what the future could be. Tomorrowland has fantastic Disney ambience and is filled with many great attractions and places to eat. Here are some of my favorite things to do in Tomorrowland.
The Tomorrowland Transit Authority PeopleMover
The Peoplemover is my favorite attraction in Tomorrowland, and one of my favorite attractions in Magic Kingdom entirely. This 10-minute tour of Tomorrowland from above is a great slow-moving and gentle family ride. This attraction is suitable for all ages and will take you through Tomorrowland and tell you fun facts about what you are seeing. This attraction also gives you unique views of the inside of Space Mountain and Buzz Lightyear's Space Ranger Spin. I love getting on the PeopleMover as soon as I enter Tomorrowland.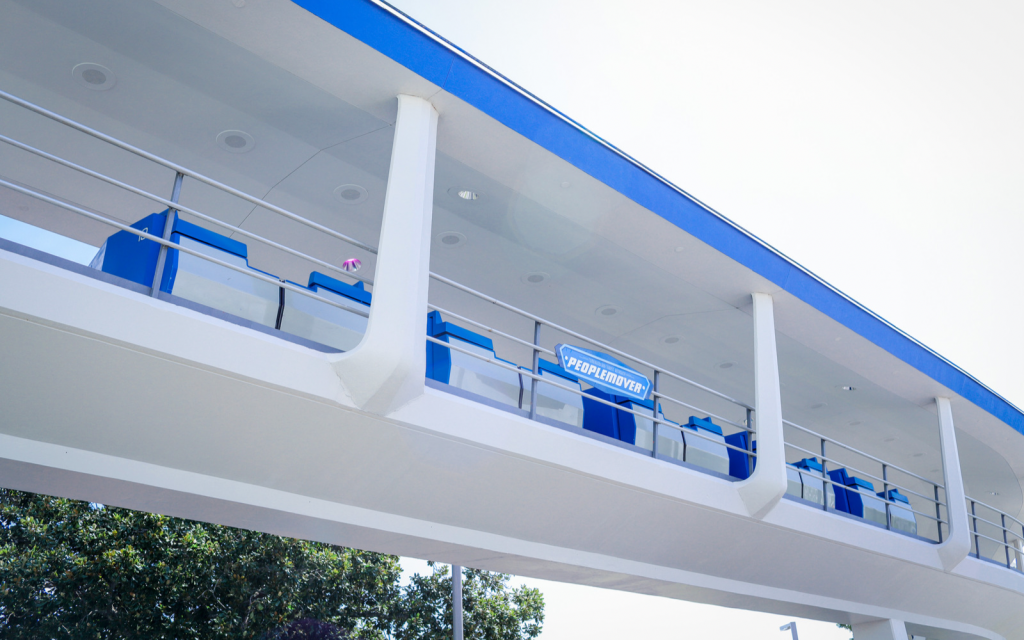 Grab A Bite At Cosmic Ray's Starlight Café
Cosmic Ray's Starlight Café is a great place to grab some food in Tomorrowland. This is a quick-service meal location offering burgers, fries, chicken strips, and more. The highlight feature of Cosmic Ray's is an audio-animatronic that sings and puts on a lounge show: Sonny Eclipse. This quick-service café is great for families with small children as they can be entertained by Sonny Eclipse while the family eats. It has a great ambiance and really sets the mood with Tomorrowland's retro-futurism.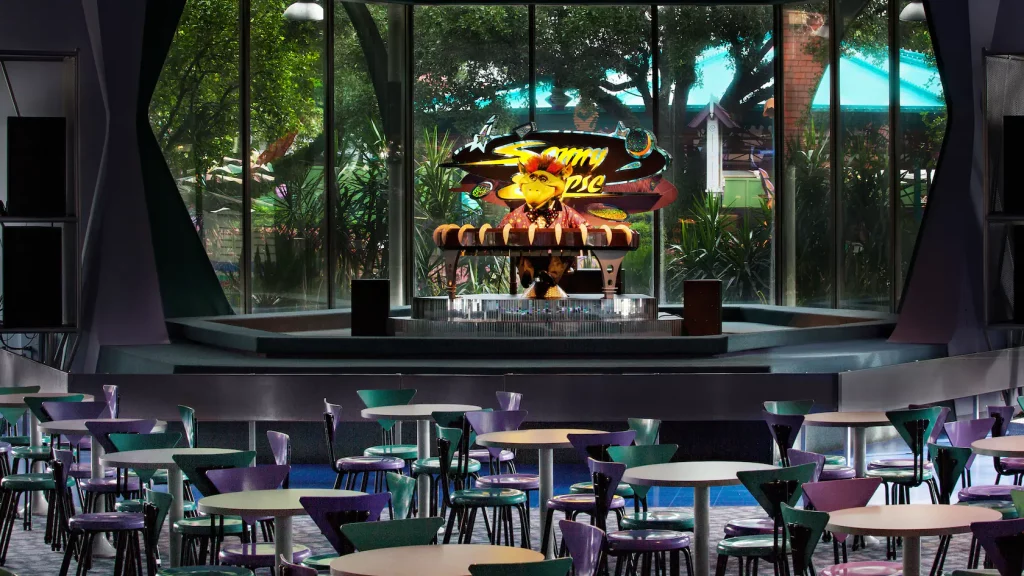 The Carousel Of Progress
One of my favorite shows in Walt Disney World is The Carousel of Progress. This audio-animatronic show was created by Walt Disney himself for the 1964 World's Fair. The attraction has been updated and seen many changes throughout the years, but the premise of the show has remained the same. This show is done in a rotating theatre and was the first of its kind. It is all about mankind's progress throughout the century and all the changes we have seen throughout the years. The show is approximately 20 minutes long, so it is a great place to take a break from the Florida heat and get some air conditioning. The Carousel of Progress is a classic Disney attraction that is beloved by many, and a must-do in Tomorrowland.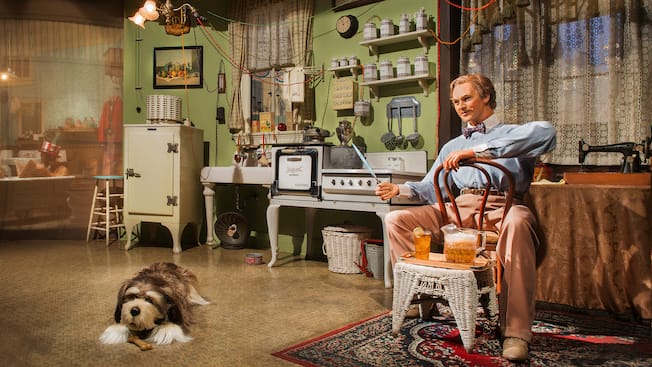 Space Mountain
Space Mountain was an opening-day attraction for Walt Disney World and is so popular that there is a version for it at every Disney Park. Space Mountain operates in darkness and blasts you throughout space. This ride has a height requirement of 44 inches or taller and is a thrill ride that might not be suitable for children. This ride can be a bit rough due to its age, but it is an exciting attraction and my personal favorite Disney roller coaster. This is a very popular attraction so if this is a must-do for you, it would be a good utilization of a Lightning Lane pass.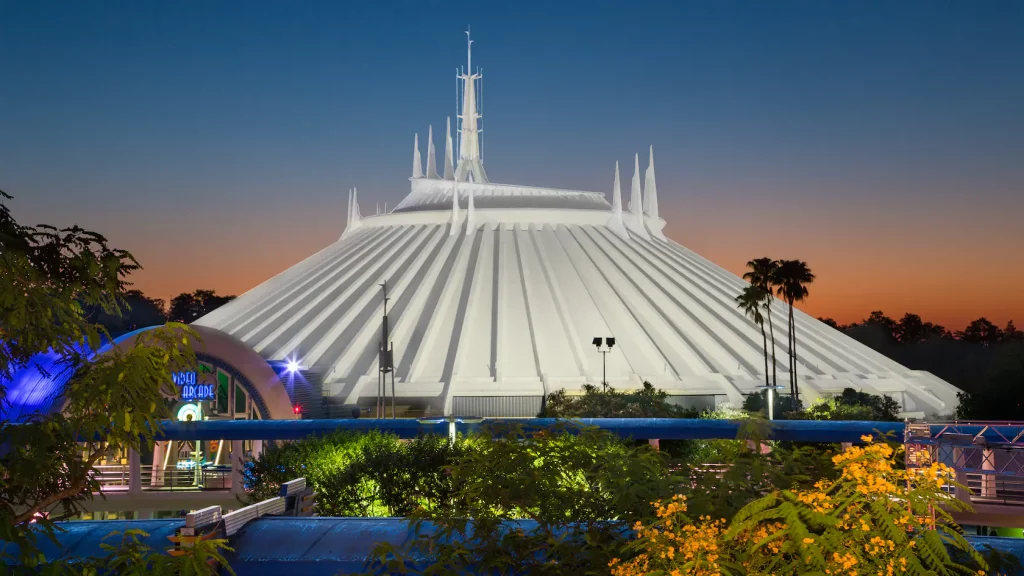 Buzz Lightyear's Space Ranger Spin
Another crown jewel of Tomorrowland, Buzz Lightyear's Space Ranger Spin is one of my favorite attractions. This attraction features ride vehicles that you can spin and you use lasers to defeat Zurg and his minions. This attraction really transports you to a space battle and allows you to compete with your family and other guests for the highest score. This ride is suitable for all ages and is a fun family attraction that really transports you to the world of Buzz Lightyear.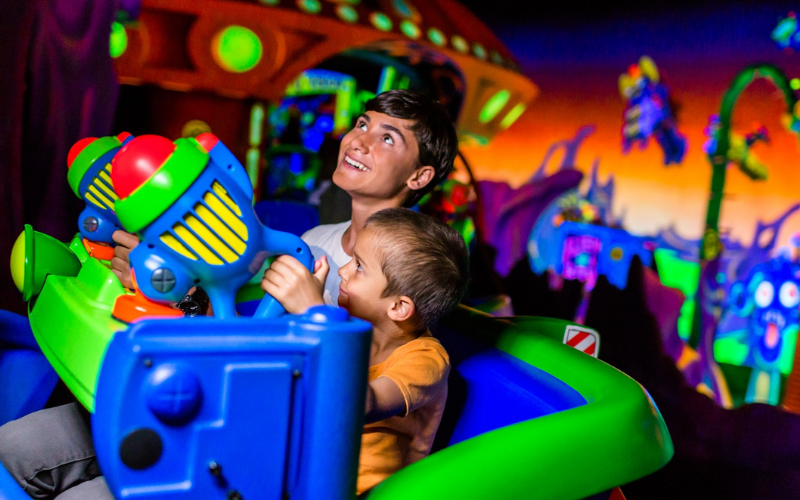 What are your favorite things to do in Tomorrowland? Let us know in the comments!
Written by
Megan Woodard
Contributing Writer
Megan was born into a Disney family. Her first trip to Disney World was when she was only 18 months old. Now as an adult, Megan loves to share the magic of Disney with her two toddlers. Keeping up with Disney news and Disney World knowledge is a fun hobby for Megan. Disney World is her favorite place to be and continuously brings back her childhood joy.