Disney during the Halloween season is my favorite time to visit the parks. With a newfound crisp in the air, the park transforms to a spooky celebration. One of my favorite events during the Halloween season is the Mickey's Not So Scary Halloween Party (MNSSHP). This event brings out so many special rare characters, yummy treats, trick or treating, and so much more! If you have never been, you may be wondering what is included in your Spooktacular and magical night. Here is a complete guide to everything that is included with your MNSSHP ticket!
Special Characters
MNSSHP brings out rare character sightings that are only seen on these special nights. My favorite characters to see are Jack Skellington and Sally Shock from The Nightmare Before Christmas. Be on the look out for Winnie the Pooh Bear and friends who will dress in their favorite Halloween costumes. Watch your heads because The Queen of Hearts from Alice in Wonderland will be sure to be out on these haunted nights. It is exciting to see such rare characters walking about and stopping for meet and greets. You will be sure to get some great photo ops with these Halloween characters throughout the parks!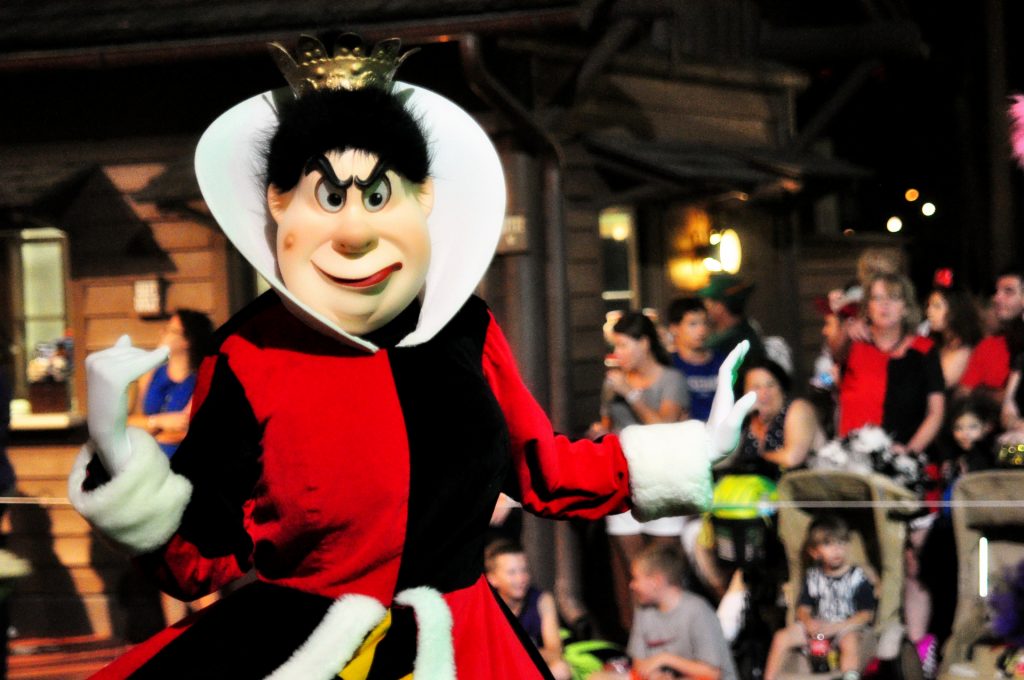 Boo To You Parade
The most amazing parade in my opinion is Mickey's Boo to You parade which goes through the park twice in one night. The ghosts from The Haunted Mansion will dance down Main Street, while Vanellope from Wreck It Ralph will race in her candy car which will leave you sniffing the air for the sweet delight left behind! The parade is hauntingly delightful and full of exciting hardly seen characters that will come right up to you to interact. It is my favorite part of the night!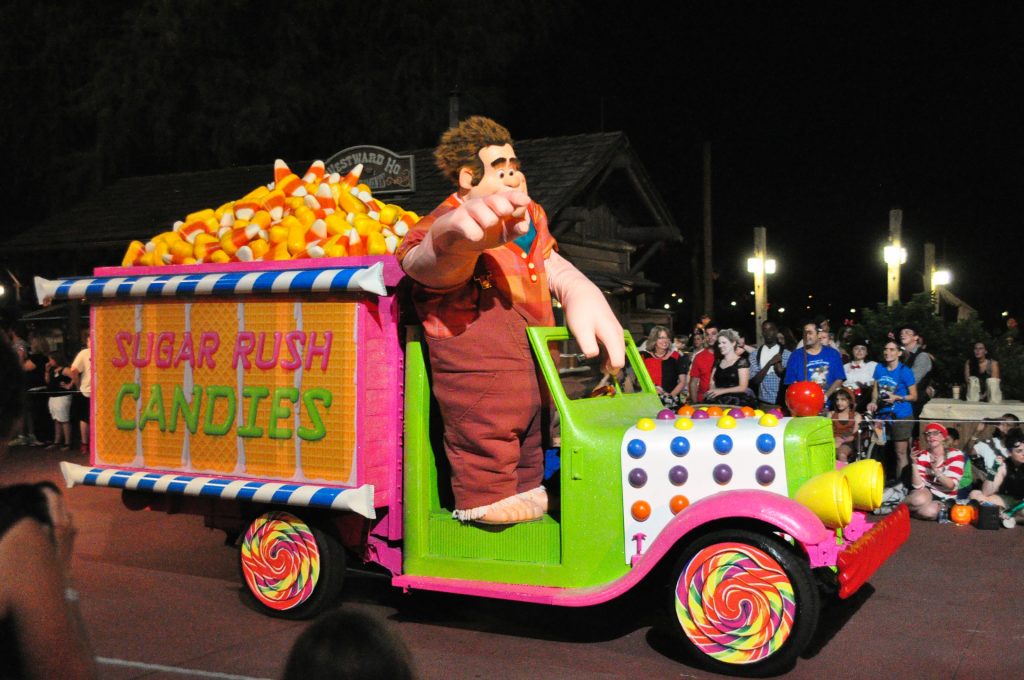 Character Dance Parties
Be prepared to dance into midnight with your favorite characters! There are fun and hip hopping dance parties that will help you burn off all that sugar you just consumed through trick or treating! The Disney Junior Jam is at Storybook Circus that feature some friends from Disney Junior shows.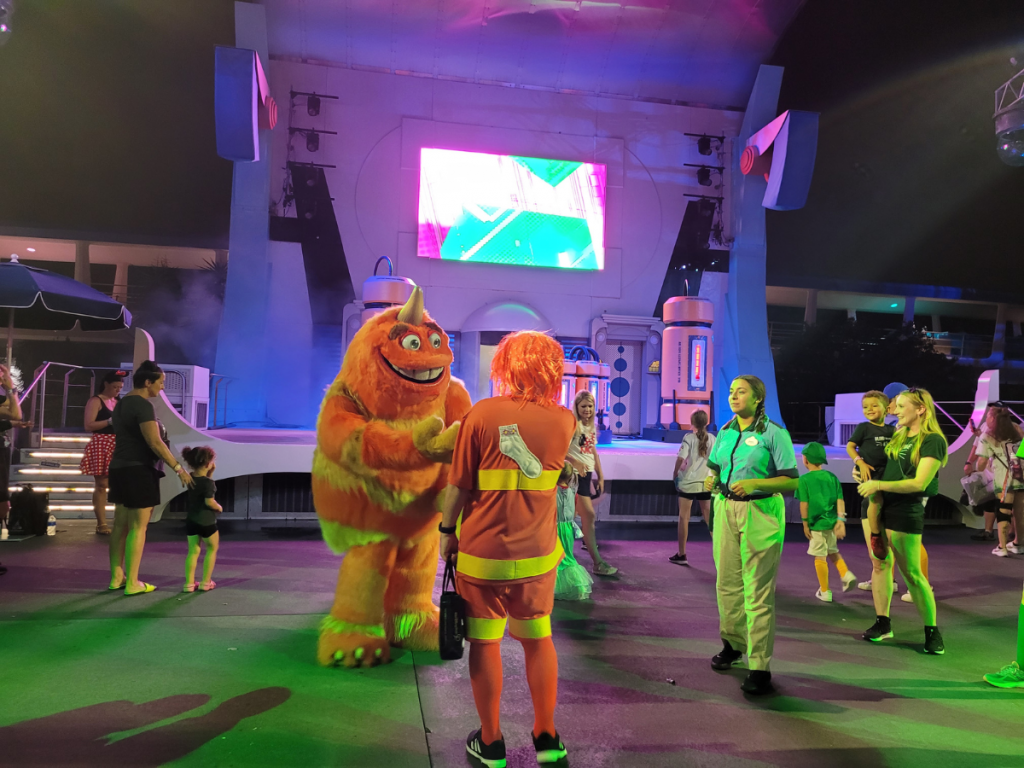 Trick-or-Treating
Be sure to dress in your favorite Disney costume, because a huge part of MNSSHP is the special trick or treating you can do all over the park! There will be designated spots all throughout the park where those big and small can trick or treat, be prepared to score a lot of candy! Just note, if you are over 14 years of age, masks are asked to not be apart of your costume. Along with any toy weapons! Be on the look out for family themed costumes, the creativity is high on these spooky nights.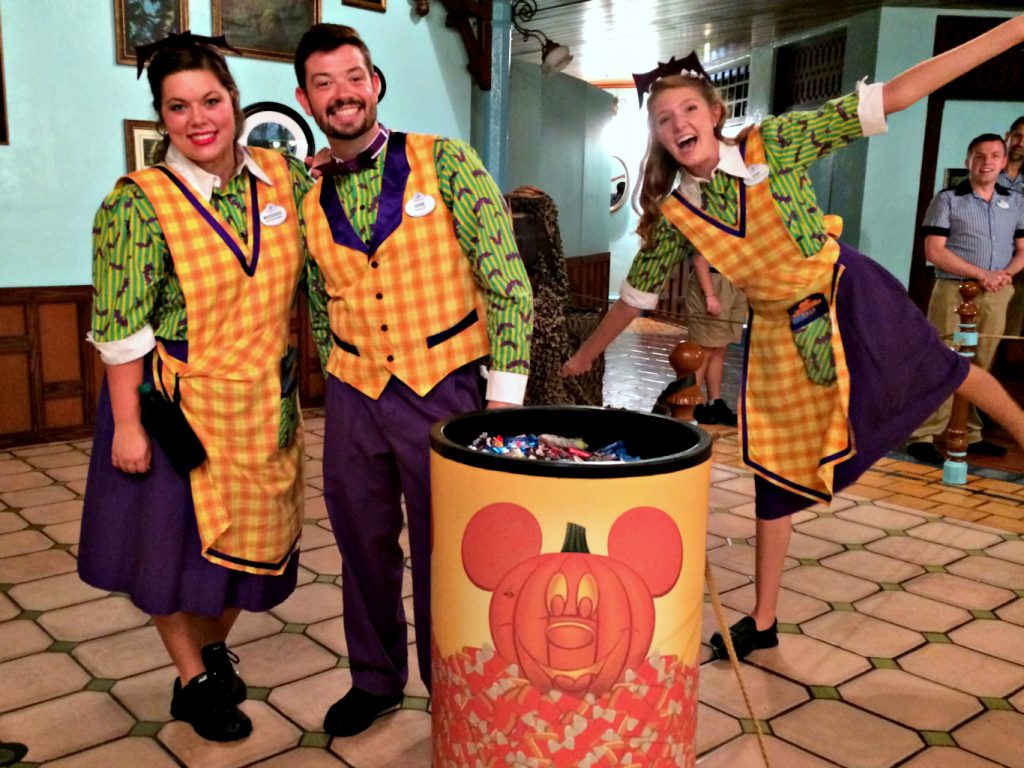 Hocus Pocus Stage Show
Be sure to score a spot in front of Cinderella Castle to enjoy the amazing Hocus Pocus castle show! The three witches along with some known Disney villains battle against Mickey and friends to take over Magic Kingdom. Have no fears though, Mickey and his team of good guys always win! This show is colorful with lights and sparkly costumes with music that is haunting and magnificent.
Halloween Fireworks
Jack Skelington himself hosts the Disney's Not-So-Spooky Spectacular fireworks show, and it's one of the most amazingly haunting and magical show. The show will have some of your favorite Disney characters as it lights up the sky during your special Halloween celebration!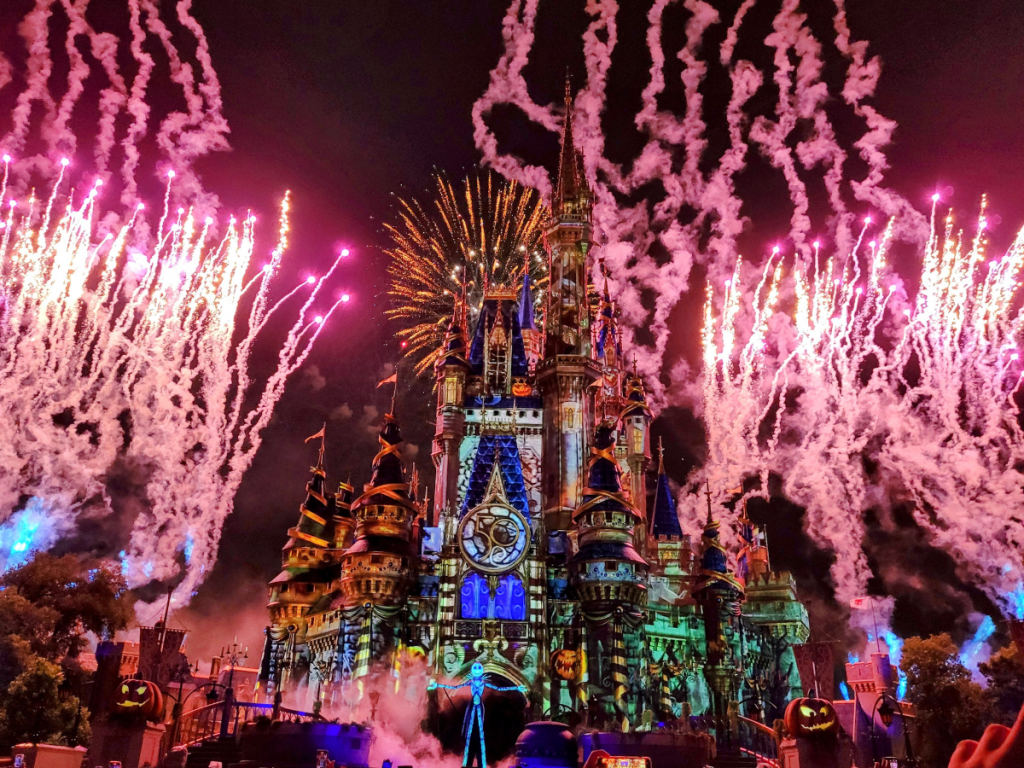 As you can see, MNSSHP has a lot to offer! There is a lot included in your ticket, some that only comes out during these special event nights. You won't want to miss special rarely seen characters, and some familiar ones that are dressed in their Halloween costumes, trick or treating, parades and more! It's a spooky night you will never forget.
Written by
Erin Bonsall
Contributing Writer
Erin is mom of 4 little boys and a pre-school teacher, from outside of Charlotte, NC. She remembers one magical Disney trip at a young age, but having children made her want to bring her own kids to the happiest place on earth! One trip 7 years ago started a love for everything Disney! Now her family visits Disney World as much as possible and it is their favorite place to make magical memories!