Autumn is a favorite time of year to visit Walt Disney World. Its beautiful fall-themed decorations quickly get guests in the mood for all things autumn and Halloween. There's a feeling of crispness, pumpkin spice lattes, and apple-picking in the air. Most guests are also used to looking forward to Mickey's Not So Scary Halloween Party at Disney's The Magic Kingdom. While due to physical distancing and capacity restrictions related to coronavirus, the party isn't happening this year, all guests can look forward to something new this year: being able to wear costumes to Disney this Halloween season.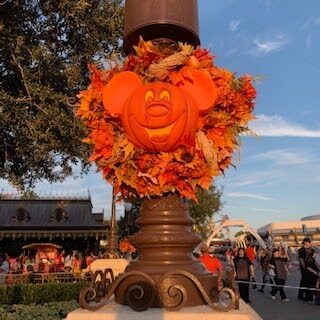 This year Disney World announced that from September 15 to October 31, adults are permitted to visit the parks in costume. Adult guests may dress as any character they would like and even don a mask, as long as proper face coverings are still worn. 
For years, Disney World has strictly enforced costume restrictions for guests. The rule has previously been that no guest over the age of fourteen may wear a costume to Disney World. In the past, this has always been enforced primarily to prevent young children from confusing adult guests in costume for Disney Characters or Cast Members. 
While only children were able to come to the parks in full costume, adults have always been supported and encouraged in DisneyBounding. DisneyBounding is the idea of dressing in an outfit inspired by a Disney character, while not wearing an actual costume. This has always been especially popular during the Halloween season as well as Dapper Day. Dapper Day is an unofficial weekend event occurring twice a year, usually in April and November, where many guests wear vintage Disney-inspired clothes.
Since Disney is incredibly safety-conscious, there are a few rules for the new costume policy. Adult costumes must not reach the ground in order to prevent tripping hazards, as well as reduce the risk of getting caught on something, especially on attractions. Outside of any safety concerns though, there are no longer many rules on wearing costumes, and this year everyone is encouraged to wear one to the parks.
 In addition to dressing up as your favorite Disney characters, all guests are welcome to enjoy everything that Disney World has to offer during the Halloween season. Halloween-themed snacks can be found around the parks, including a Box-of-Bones Chocolate Éclair, Magic Kingdom's famous Pumpkin Spice Waffle Sundae, and Frozen Apple Cider.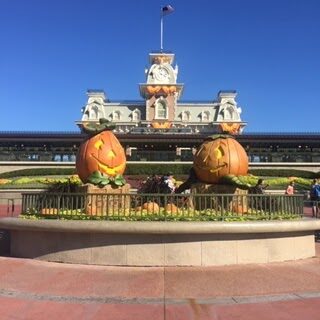 Magic Kingdom is also featuring Character Cavalcades of Disney villains throughout the day, Character Cavalcades of Mickey and Friends in their favorite Halloween costumes, and Halloween- and fall-themed merchandise and popcorn buckets.
While this Halloween season may be somewhat different this year at the Walt Disney World parks, there are plenty of opportunities for Halloween fun in the parks. Visitors to the parks can enjoy your favorite Halloween snacks and try some new ones. See seasonal Character Cavalcades that will only be available this season and won't be seen the rest of year. Grab new Halloween merchandise for your collections at home. And we finally get to do something we've been wanting for so long: wear costumes into the Disney parks this Halloween season. Some of us have never had the opportunity to do this, and are so excited to dress up as our favorite Disney characters at the parks this year.
Are you planning to visit Disney this Halloween season? What character will you be dressed as? Share in the comments below.
Seth Nock
and the DVC Shop Editorial Team