For most vacationers, budget is a factor when planning for a trip. A Disney World vacation is no exception, where costs can certainly add up quickly! 
A significant vacation expense is food. Planning ahead for your meals and knowing what to expect for cost can help you set a realistic and manageable budget. To help you plan for your Disney World meal expenses, read our suggestions for the most budget-friendly quick service meals!
What Is Quick Service?
Quick service restaurants, also known as counter service restaurants, provide just that: a quick and casual meal that you order and pick up at a counter. Quick service restaurants are typically more budget-friendly than table service restaurants.
There are over 100 quick service restaurant locations throughout Disney World, with a large variety of cuisine types and themes. Most restaurants have seating areas for you to enjoy your meal, and plenty of trash receptacles for you to drop off any trays or garbage afterward. 
Quick service restaurants are a great choice for those looking for fast, casual and affordable meals. Mobile ordering is also available at many locations, allowing guests to economize on time as well. Many delicious and convenient options can be found throughout Disney World!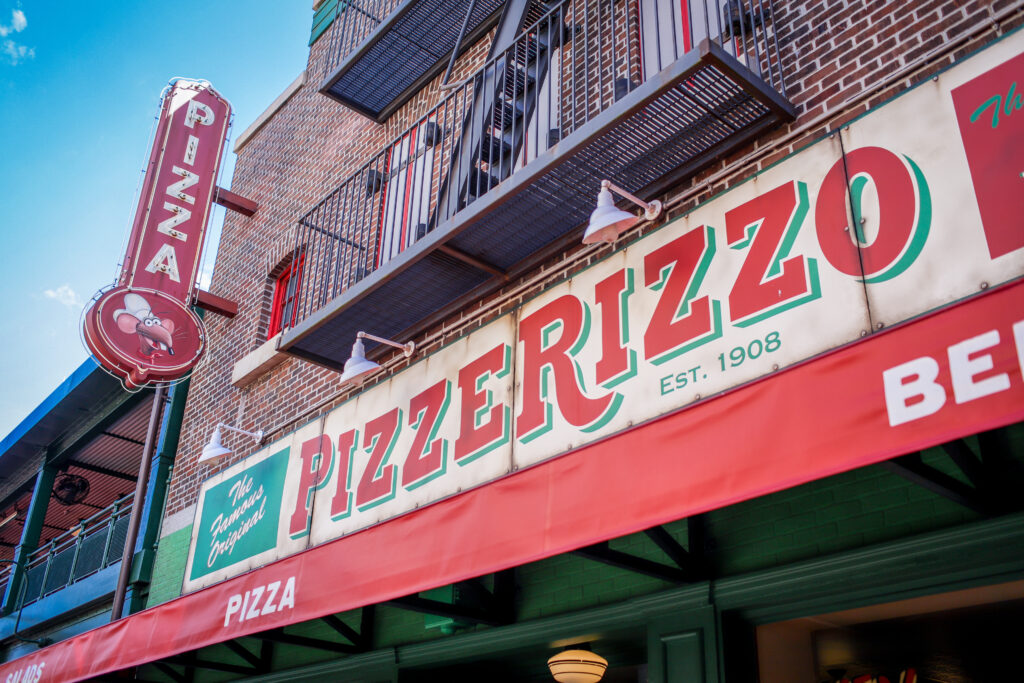 Casey's Corner – Magic Kingdom 
For some classic theme park fare, look no further than Casey's Corner. Located on Main Street U.S.A. in Magic Kingdom, Casey's Corner has long been serving up delicious hot dogs and fries to hungry guests. It is both a quick and budget-friendly choice. 
A classic "All-Beef Hot Dog" meal includes your choice of french fries or a Cuties mandarin, and comes to just $10.29. Or try the infamous "Corn Dog Nuggets" for $10.49 – these are a favorite with both kids and adults. If you are a fan of cheese sauce, grab a cup for just $1 to dip those corn dog nuggets in!
If you are looking for a plant-based option, Casey's Corner also offers a budget-friendly "Plant-Based Dog" for just $9.79. This plant-based "sausage" in a potato bun is served with french fries or a Cuties® Mandarin. 
There are other rotating specials on the menu, such as hot dogs with special toppings. There are also occasionally special feature items based on the season. 
Casey's Corner offers plenty of outdoor seating with a beautiful view of the "hub" and Cinderella Castle. You might also get to hear some favorite tunes if you catch a performance of the Casey's Corner Pianist! Check My Disney Experience for daily showtimes.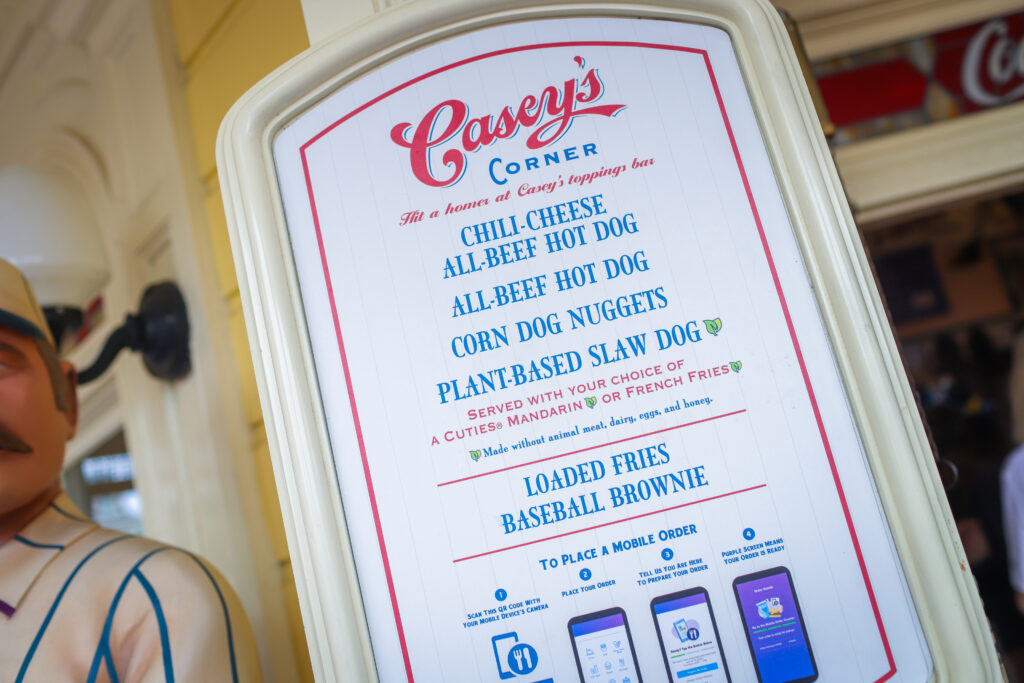 Woody's Lunch Box – Hollywood Studios 
Woody's Lunch Box in Toy Story Land at Hollywood Studios serves up tasty and budget-friendly meals. It features both breakfast and lunch/dinner options, making it a good option any time of day. 
For breakfast, a hearty Breakfast Bowl featuring "potato barrels smothered in smoked brisket country gravy, scrambled eggs and a sprinkling of green onions" comes to just $8.79. The popular "Totchos" are served at both breakfast and lunch/dinner, and are sure to fill you up; or try a tasty Grilled Three-Cheese Sandwich. Both are just $9.99 and come in plant-based options! 
For a sweet treat, try one of the featured Daily Lunch Box Tarts. Currently, you can try a Chocolate-Hazelnut, Lemon-Blueberry, or Raspberry version; and at just $4.49 each, they are a budget-friendly dessert or snack.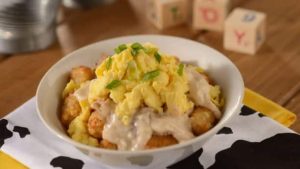 Yak & Yeti Local Foods Cafe – Animal Kingdom
If your taste buds are feeling adventurous, trek over to Yak & Yeti Local Foods Cafe in Animal Kingdom. This quick service location offers breakfast and lunch to hungry travelers, with theming perfectly fitting the location.
There are breakfast bowls and sandwiches, as well as smaller offerings during breakfast; try the Yogurt Parfait for $9.99 with a side of Hash Brown Bites for just $4.99 for your morning meal. During lunch and dinner you can find some flavorful and budget-friendly meals, such as the tasty Teriyaki Chicken Salad for $12.99.
If you are looking for a filling and savory snack, order a side of 2 Pork Egg Rolls for $8.49 or the Chicken Fried Rice for $6.99. For dessert, the Mini Mango Pie for $7.99 is a sweet and refreshing treat.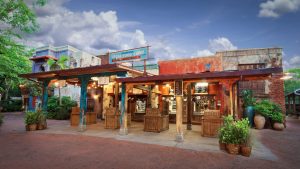 Sunshine Seasons – EPCOT
For a hidden gem offering fresh and flavorful entrees, head to Sunshine Seasons in EPCOT. This quick service restaurant is located inside the Land Pavilion, making it the perfect respite from either the heat or the rain. 
At lunchtime, the menu features a variety of meals. For a tasty and budget-friendly plant-based meal, try the Vegetable Korma with plant-based chicken and cashews; or the Mediterranean Vegetable Sandwich with roasted red pepper, red onion, tomato, arugula, hummus, and balsamic vinaigrette on herbed focaccia served with potato chips. Both are $9.99. 
At dinnertime, the menu switches over to convenient grab-and-go options like the Roast Beef Sandwich with chilled roast beef, chimichurri aïoli, cheddar, arugula, and red onion on a flour-topped kaiser roll, served with potato chips. It is an appetizing option at $11.29.
And don't pass on the variety of tasty and budget-friendly desserts, varying from $3.49-5.49. The Lemon Chiffon Cake with Blueberry Mousse is bright and sweet, while the Mini Chocolate Bundt Cake Chocolate Ganache, Sprinkles, and Icing dusted with "EARidescent Shimmer and Chocolate 50th Anniversary Garnish" is perfectly decadent.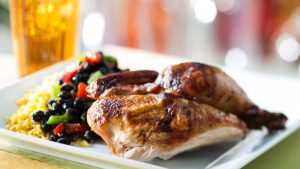 For more great budget tips for your Disney World vacation, check out our article on "Managing Your Budget At Disney, Without Making Sacrifices" and "How Can I Do Disney On A Budget?"
Featured photo by Disney.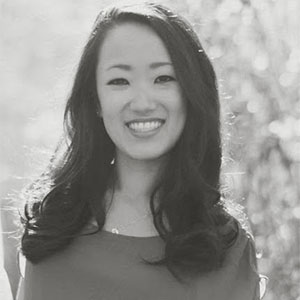 Written by
Leia Cullen
Leia is a proud mom of two boys. She has been in love with Disneyland and Disney World since her first visit to the parks many years ago, and she continues to relive the magic now with her family. She is passionate about creating helpful content that shares news or information about all things Disney, in the hopes it helps others create their own magical moments.