Disneyland is the happiest place on earth, but that comes with a price. Tickets, food and merchandise, it all adds up quickly! Here are six budget friendly tips for your next trip to Disneyland.
Tip 1: Save On Food
Bringing your own snacks as well as packing a lunch is a great way to save on your Disney Vacation. Have snacks on hand while waiting in line or pack a lunch and store it in a small locker. A small locker rental at Disneyland costs $7.00. Disney provides many picnic areas around the park to sit and eat with your family.
Another great way to save is to order from the kid's menu. Dining locations like Rancho Del Zocalo and Pizza Planet offer large portions which makes sharing easy! If you aren't doing a full day at the Disneyland Resort, consider eating a meal at home or outside the parks before you start your day.
Tip 2: Save On Souvenirs
Disney offers a variety of free keepsakes to guests. Yes, that's right, FREE! Here are a few ways to snag a free souvenir in the parks:
"Birthday" and "I'm Celebrating" buttons are usually offered outside City Hall. Or go inside and a Cast Member will write your name on your button for you!
Ride the S.S. Mark Twain for the chance to get a special certificate!
Currently the opportunity to Pilot the riverboat isn't being offered, but they are choosing a lucky few to earn an "Honorary Pilot's License."
Ask a Cast Member for a sticker, they usually have them on hand.
Additionally, a cheap and fun souvenir is a pressed penny. Pressed Penny stations can be found throughout the Parks and even in Downtown Disney. Search "Pressed Coin Machines" on the Disneyland App for all locations.
Tip 3: Save On Clothing And Merchandise
Consider buying Disney clothing outside the parks. Stores like Target, Kohl's and Walmart offer Disney clothing for very affordable prices! Shopdisney.com is also a great place to find deals on Disney merchandise. You can sometimes find Disney Parks merchandise, like the very popular Minnie Ears, on sale for clearance prices! It's worth checking out before your trip.
Tip 4: Save On Toys
If you have little ones who just love Disney toys, grab a few low cost toys before your trip to Disney. Target usually has a great selection of Disney toys in their Dollar Spot. Keep them in your backpack and reveal them throughout the day! This is a great way to distract the kids from higher priced items inside the park.
Tip 5: Save On Parking
Here are a few suggestions if you are looking to save money on parking. If you live close to Disney, consider getting dropped off and picked up. You can get an Uber or other ride share app, or simply ask a friend. If you're traveling with a group, make sure to carpool and split the cost of parking with family or friends.
Tip 6: Budget And Save For Your Disney Trip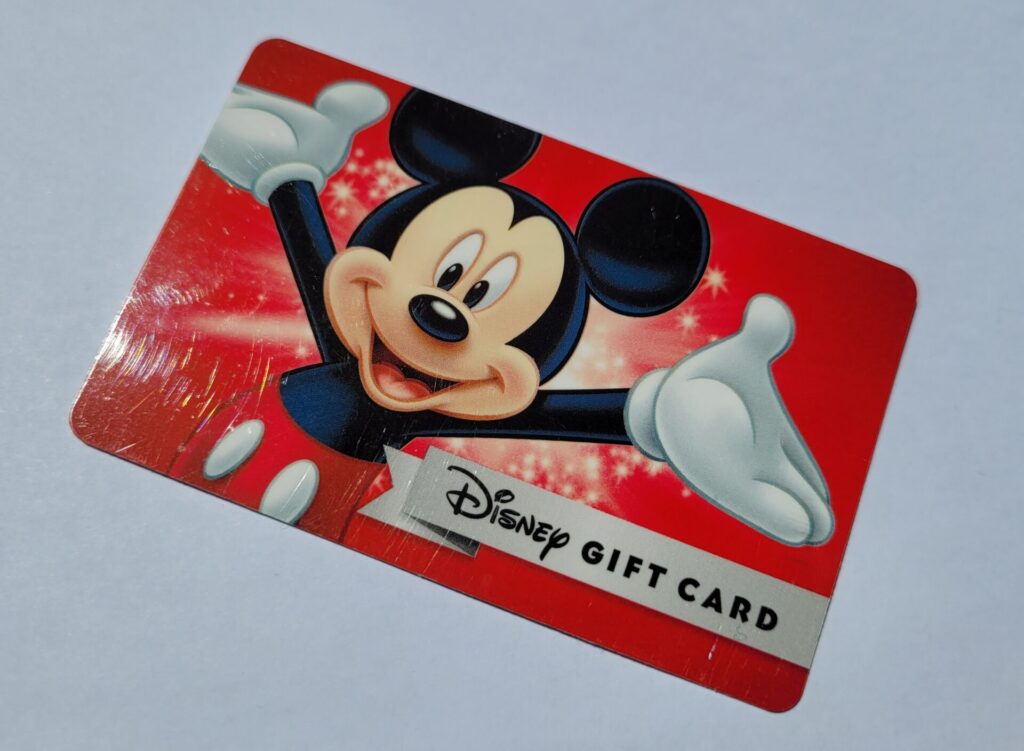 A good way to budget and limit spending on your Disney trip is to purchase Disney Gift Cards beforehand. Gift Cards can be used on the Disneyland App for things like mobile ordering and in stores while shopping. It's also a great way to stick to your budget and not go over your set spending limit. You can purchase Disney Gift Cards at most grocery stores and large retailers. If you have a Redcard at Target, you can purchase a Disney Gift Card and save 5% on the amount loaded onto the card!
DVC Shop also offers discounts on tickets. Visit the DVC Shop Rentals Promotions page for more information on purchasing discounted tickets.
A trip to Disneyland is magical yet can be costly. Hopefully you can save money on your next trip with these six Disneyland budget saving tips.
What are some ways you save money at the Disney parks? Let us know in the comments below.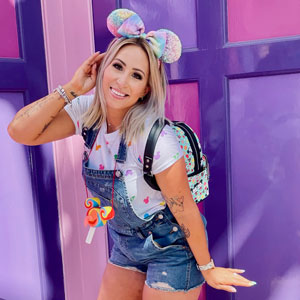 Written by
Brittney Malina
Contributing Writer
Brittney has been going to Disneyland since she was 3 years old. She has had a deep love for all things Disney ever since. Now as a wife and mother of two, she gets to share the love with her family and re-live the Disney magic through her children's eyes. Brittney is a Legacy Passholder and you can find her walking down Main Street, U.S.A. with a churro or iced coffee in hand.