Are you going to Disney with small kids? Don't let nap time interrupt your day! It's always an option to hop back over to your resort for a midday break so your little ones can nap. But this can take up a lot of your time that would otherwise be spent in the parks. If your little ones can nap in their strollers, it can really stretch your time in the parks! Here are some of the best locations for stroller napping at Walt Disney World!
Magic Kingdom
Castle Hub Grass
Located near Cinderella Castle, just outside of Casey's Corner, is the Castle Hub Grass. This grassy area is a relaxation station. It is generally pretty quiet here due to the restful nature of the area; perfect for stroller napping. This area is not shaded, so make sure you have a shade for your stroller and watch your little ones carefully to be sure they aren't overheating. I love this spot for stroller napping because it is near Starbucks for a quick pick-me-up for parents. Once the kids wake up, Casey's Corner is nearby for hot dogs and corn dogs. Stick around and catch the castle show "Mickey's Magical Friendship Fare"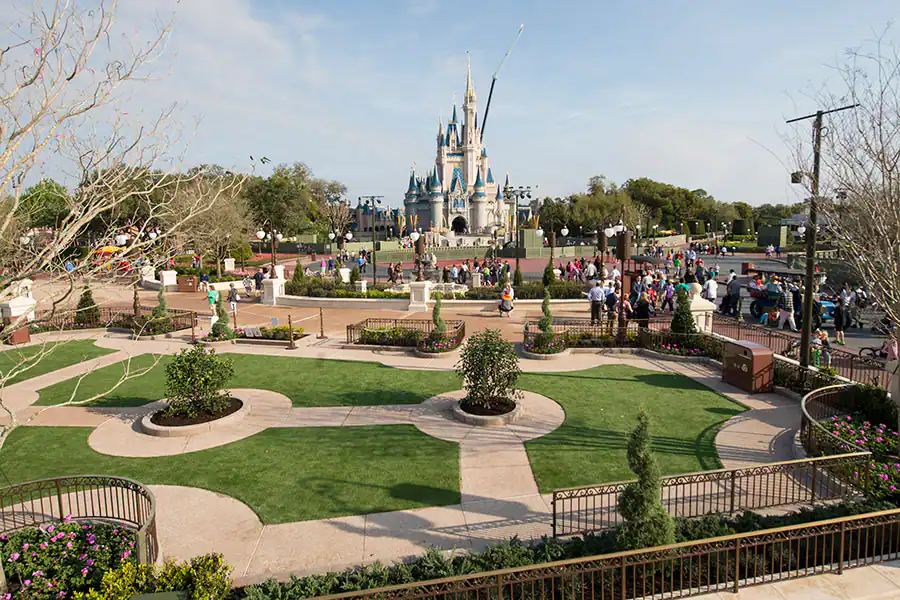 Outside of The Baby Center
To the left of the Hub Grass near The Crystal Palace, you'll find Magic Kingdom's Baby Care Center. You can't take your stroller inside, but there is a fairly open area off of the main path near the Baby Care Center in which you can park your stroller for a rest. There is some shade here, and once the kids wake up you can head inside of the Baby Care Center to change diapers, grab a drink of water, and take an air-conditioned break.
Big Top Souvenirs
Near Dumbo The Flying Elephant ride is Big Top Souvenirs. This is one of Magic Kingdom's largest shops. It's perfect for stroller napping because it is air-conditioned and spacious. You can stroll through and not feel like you are getting in anyone's way. Get some shopping done while your little ones nap! There is also a confectionary here serving up sweet treats and homemade goodies.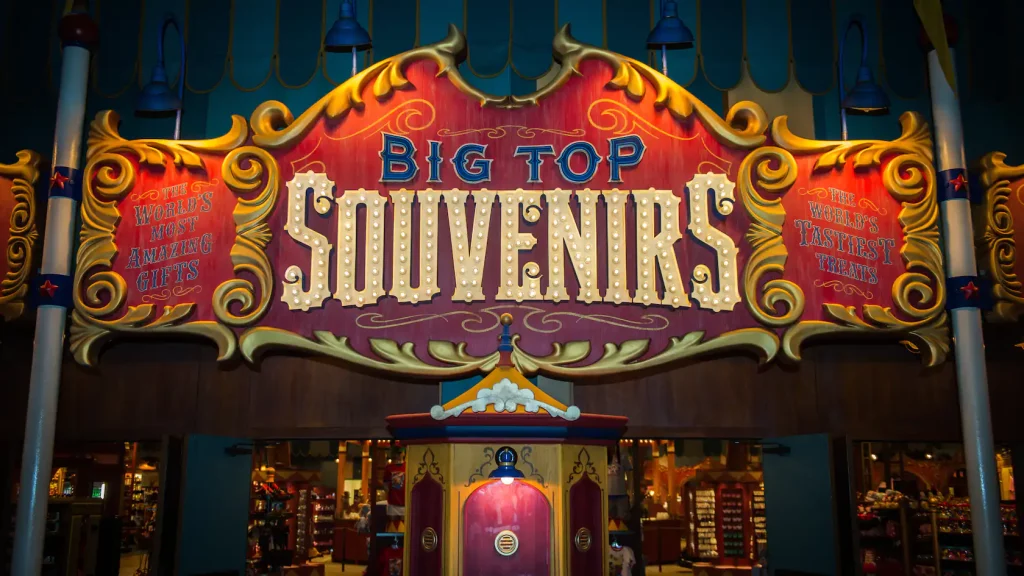 Hollywood Studios
Near The Exit of Tower of Terror
Tower of Terror might not be your first thought when trying to find a place for a stroller nap. But this ride actually exits to an outdoor area that is very spacious and quiet. There is a Joffrey's Coffee stand nearby, but unfortunately it is not always open. This shady outdoor area is a great spot for hanging out. You can also enter the nearby Tower of Terror gift shop and shop around.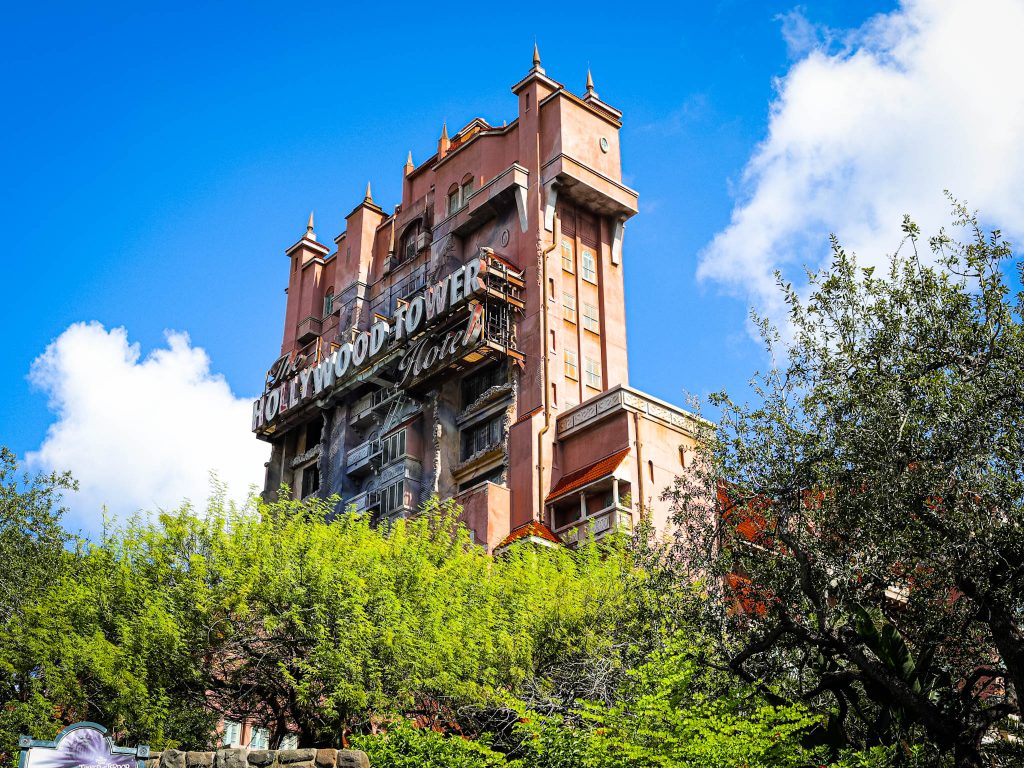 PizzeRizzo
Feeling hungry during your child's stroller nap? PizzeRizzo is a great option for stroller napping. This quick-service restaurant is air-conditioned. Take the elevator to the second floor and tuck yourself back into the Reception Room. The lights are slightly dim in this back room and it tends to be much less busy. If your little one is sensitive to noise this might not be a great option for you, as this room does have music playing. Dine on some pizza while your little one rests and grab a cannoli for dessert.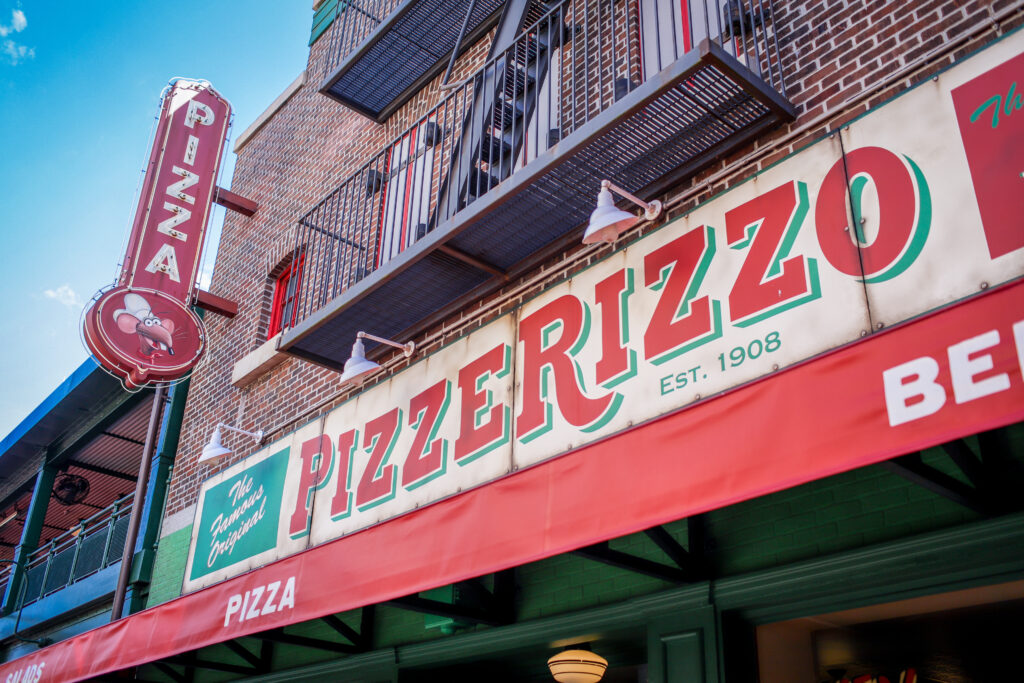 Near Voyage Of The Little Mermaid
Another quiet corner of the park is near Voyage of the Little Mermaid. This attraction closed during the COVID-19 shutdowns and has yet to reopen, but that just means its even more quiet and less busy for your stroller naps! There are some coverings about that provide shade, and a gift shop is also located near the area.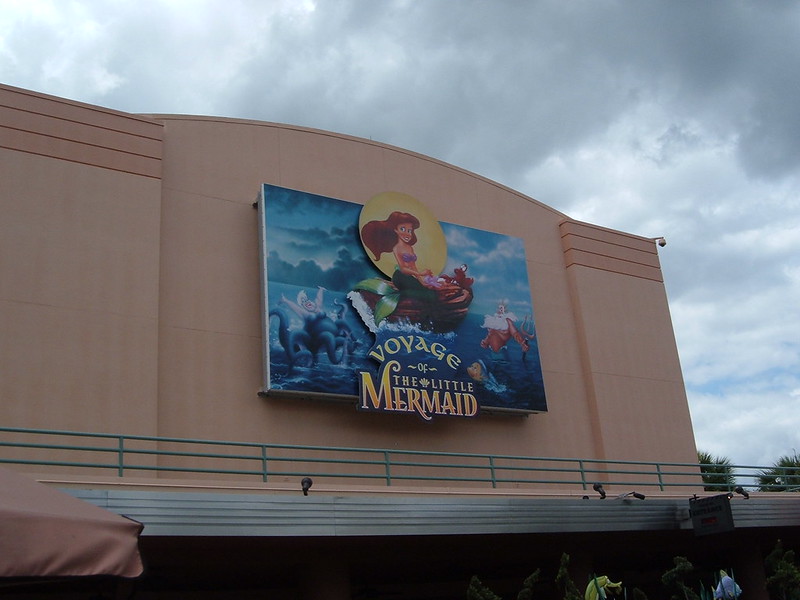 Epcot
Club Cool
Club Cool is one of Epcot's hidden gems. This small shop is located near Test Track and is a great air-conditioned spot for stroller naps. You can sample various Coca-Cola beverages from around the world while your kids snooze nearby. This isn't a very big shop, so you might not want to linger for long. Luckily, the shop is located under an awning so right outside the shop is also an option for napping.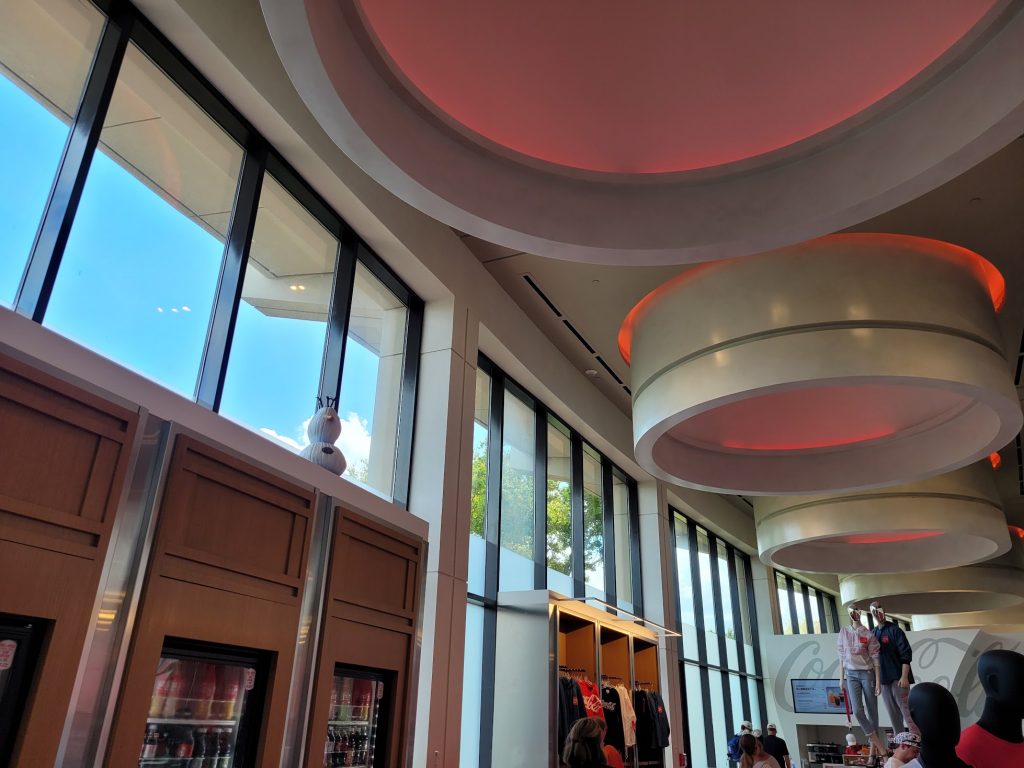 Bijutsu-kan Gallery
This gallery is located in the back of the Japan pavilion and is one of my favorite spots in all of Epcot. The gallery is currently showcasing an exhibit about Japan's "kawaii" culture. This gallery is indoors, air-conditioned, and has benches for resting. The content on display here is very interesting and fun to look at, and it is typically not crowded and very quiet.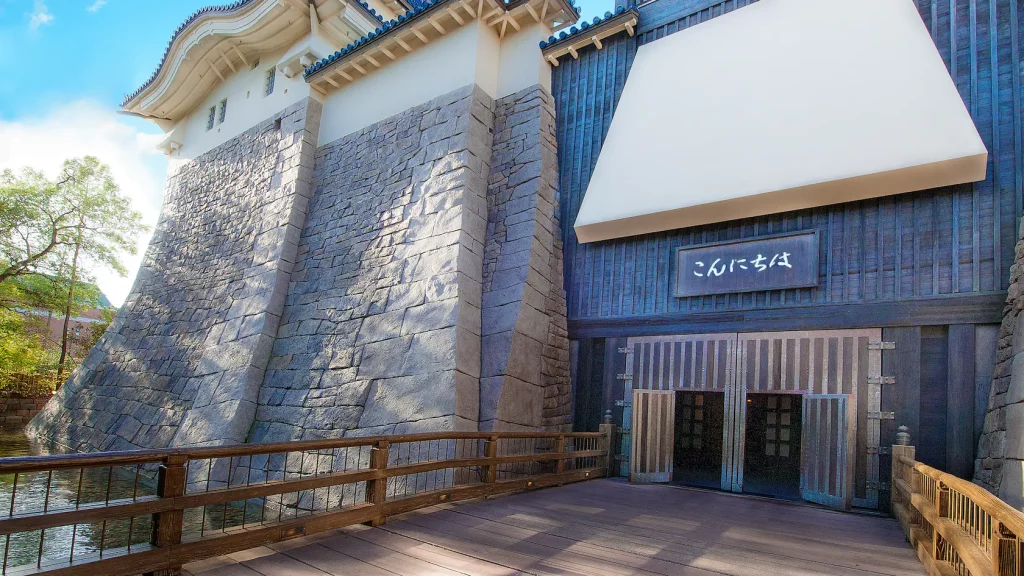 Morocco Pavilion
Another pavilion in World Showcase that is great for stroller naps is the Morocco Pavilion. This pavilion stretches quite far back and has several nooks to tuck yourself away in. There is also a lot of shade back here which is great for keeping your kids cool while they rest.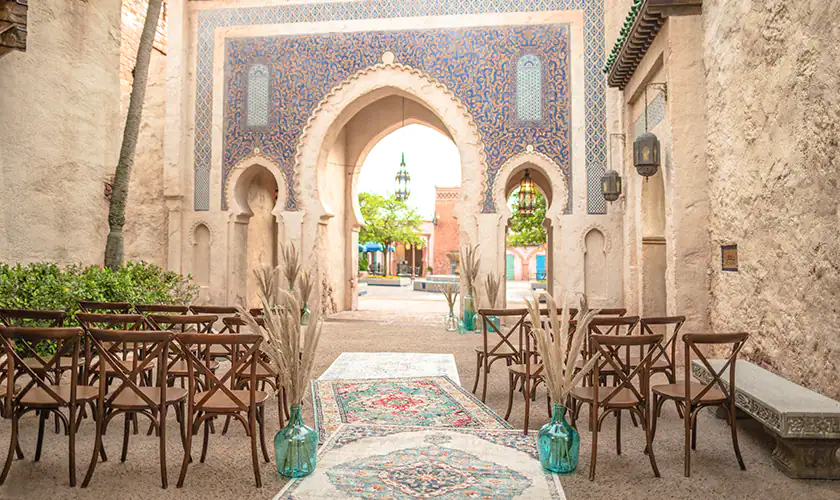 Animal Kingdom
Outside of DINOSAUR
The DINOSAUR ride is probably too intense for your stroller nappers, but the area around this attraction is spacious and quiet. This area has a fountain with lots of seating located around it. There are also several little trails surrounding the attraction that you can stroll through and have some more peace and quiet.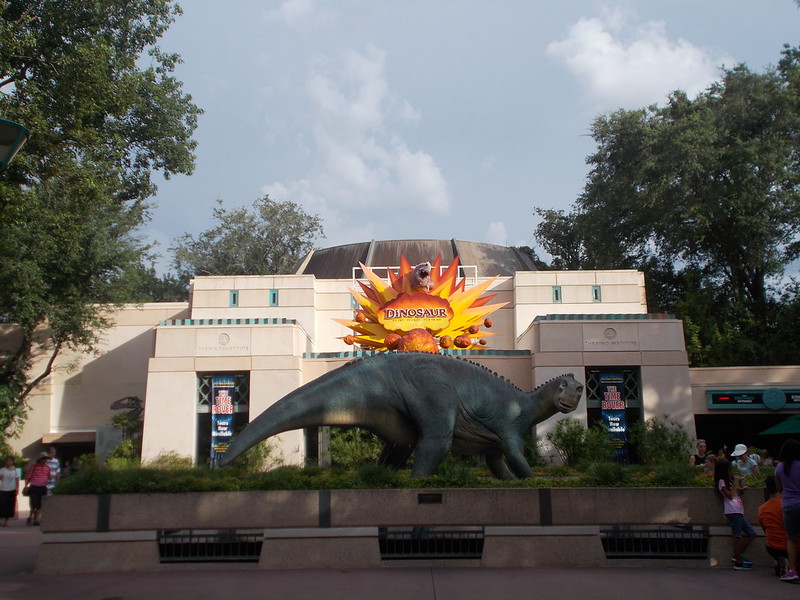 Restaurantosaurus
Just past the entrance to Dino Land is Restaurantosaurus. This spacious restaurant serves up classic favorites like burgers and fries. The thing about Restaurantosauras that makes it perfect for stroller napping is that there are several dining rooms that are somewhat closed off from each other. It is typically pretty quiet the further back you go, and the food here is an added bonus.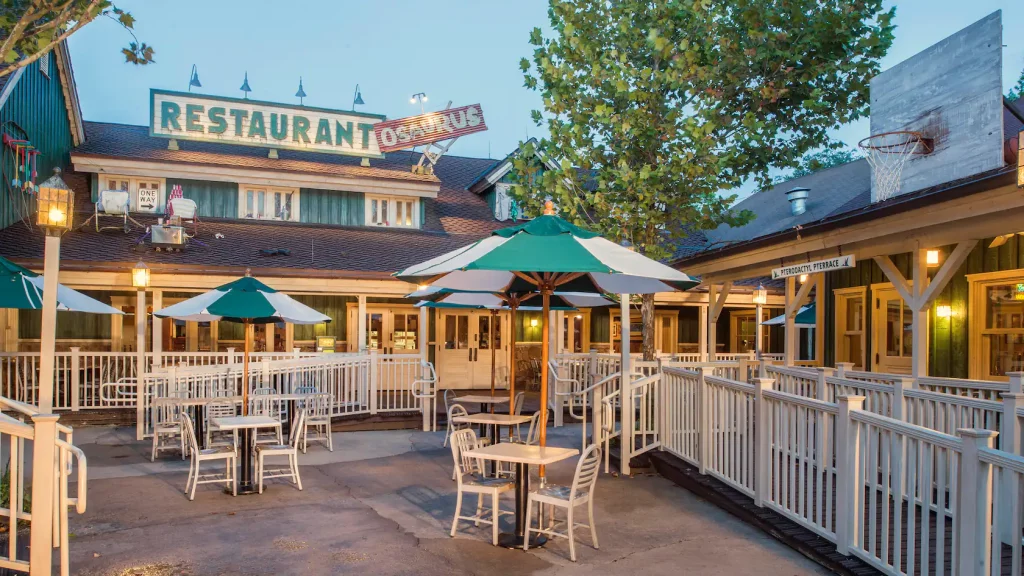 Along Discovery Island Trails
The Discovery Island Trails are the perfect place for on-the-go stroller naps. These trails are long and filled with animal viewing zones and other interesting things to look at for the adults while your little one naps. The motion of pushing the stroller throughout the trails will help your child take a great nap!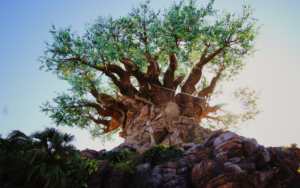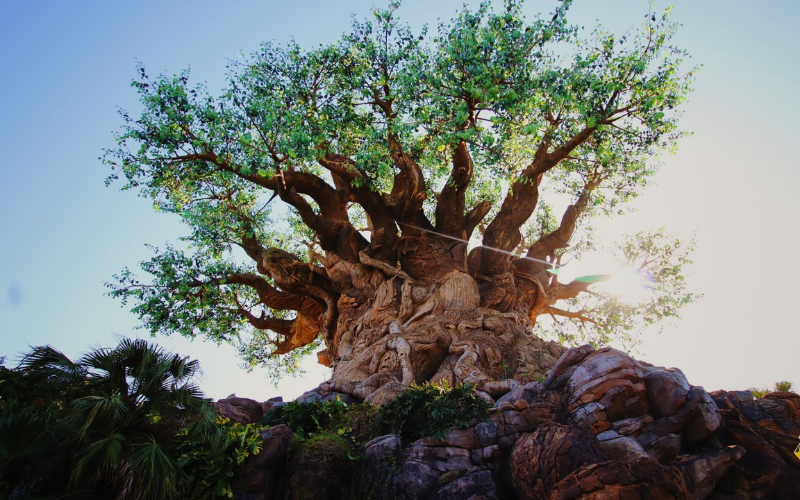 Do you prefer to have your kids take stroller naps? Or do you typically take your kids back to the resort midday? Let us know in the comments below!
Written by
Megan Woodard
Contributing Writer
Megan was born into a Disney family. Her first trip to Disney World was when she was only 18 months old. Now as an adult, Megan loves to share the magic of Disney with her two toddlers. Keeping up with Disney news and Disney World knowledge is a fun hobby for Megan. Disney World is her favorite place to be and continuously brings back her childhood joy.