Deciding between visiting Beach Club Villas or Boardwalk Villas for your next Disney trip could be a difficult decision. Both resorts are in the EPCOT Resort Area and both are Deluxe resorts that offer the incredible vacation experience that Disney Resort Hotel guests have come to expect. Even though these resorts are surprisingly similar in many metrics, depending on what kind of experience you're looking for, one of these resorts may serve as a better backdrop to your next Disney vacation than the other.
In this article, we'll be exploring the similarities and differences between these two Deluxe resorts in great detail. First, we'll provide you with a quick-glance comparison chart that hits all the highlights of the differences between Beach Club Villas and Boardwalk Villas for those of you who just want a quick overview of the major points, but then we will break down each of the most important criteria that could make all the difference to your next vacation. Let's dive right in!
We've added a comparison chart below that covers many of the main differences between these two DVC resorts, and provided some details for each comparison. Depending on the type of vacation you're looking for, you may find these criteria make all the difference or no difference at all you. It's completely up to you to decide how to value what each resort offers!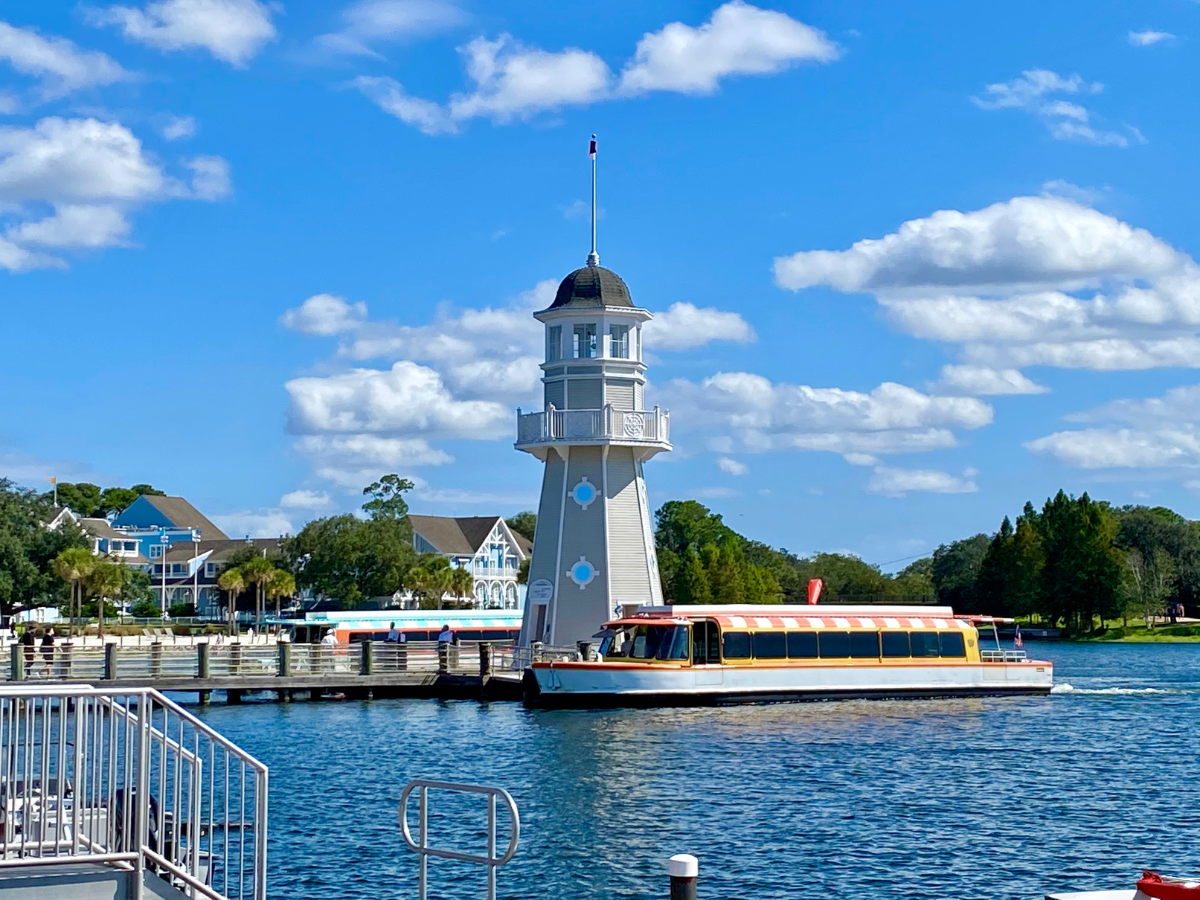 Beach Club Villas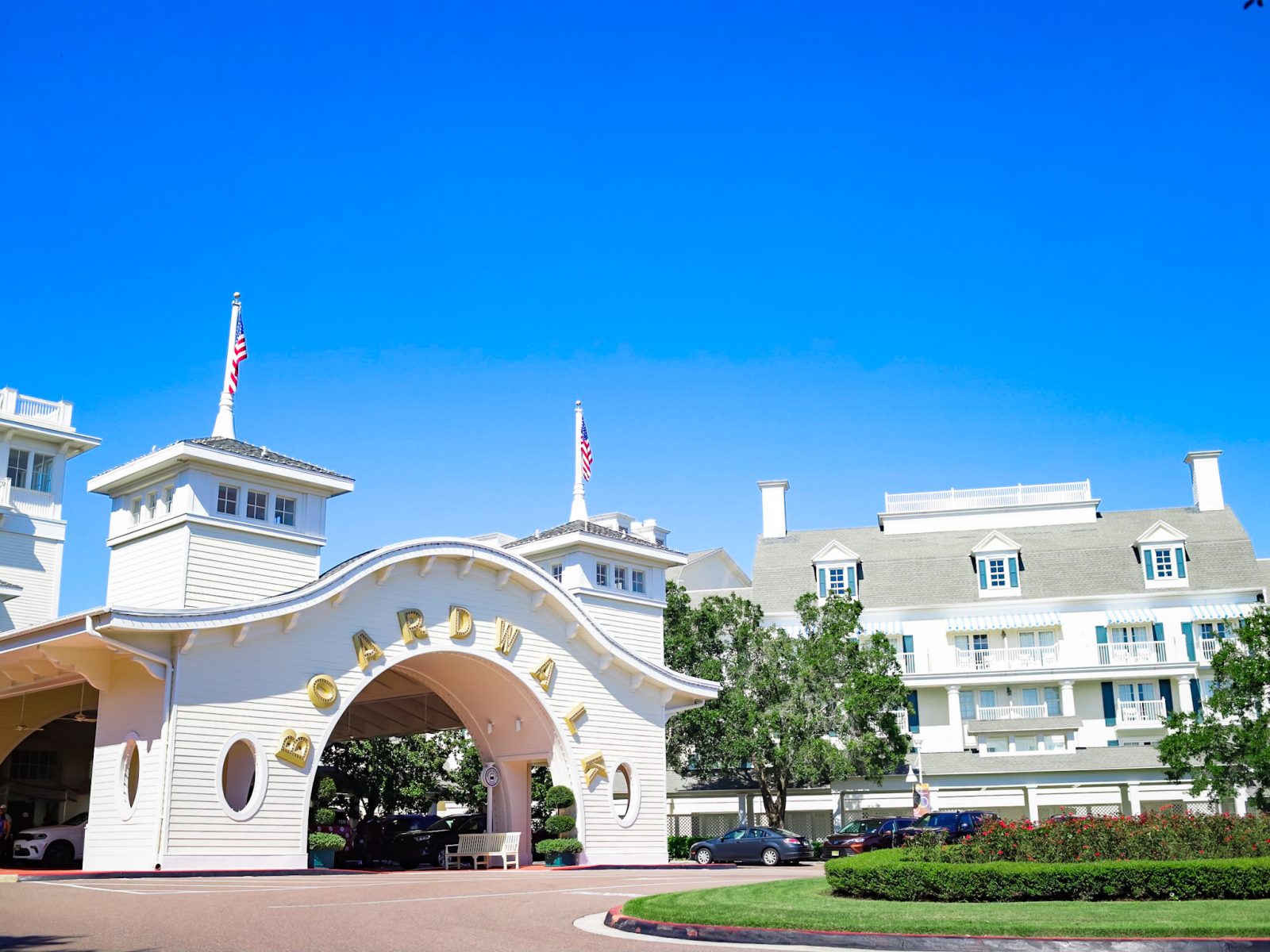 Boardwalk Villas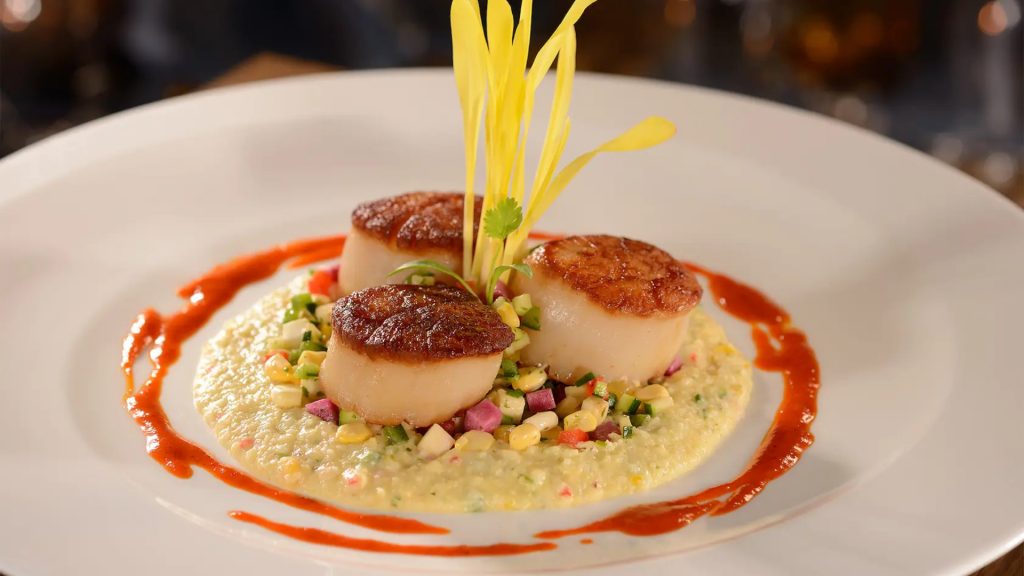 Both Beach Club Villas and Boardwalk Villas offer a dizzying amount of dining locations to choose from. While each resort has their particular highlights, keep in mind, they are so close together, that with a short walk, you can enjoy either resort's restaurants. There really is no going wrong with either resort for dining options!
Beach Club Villas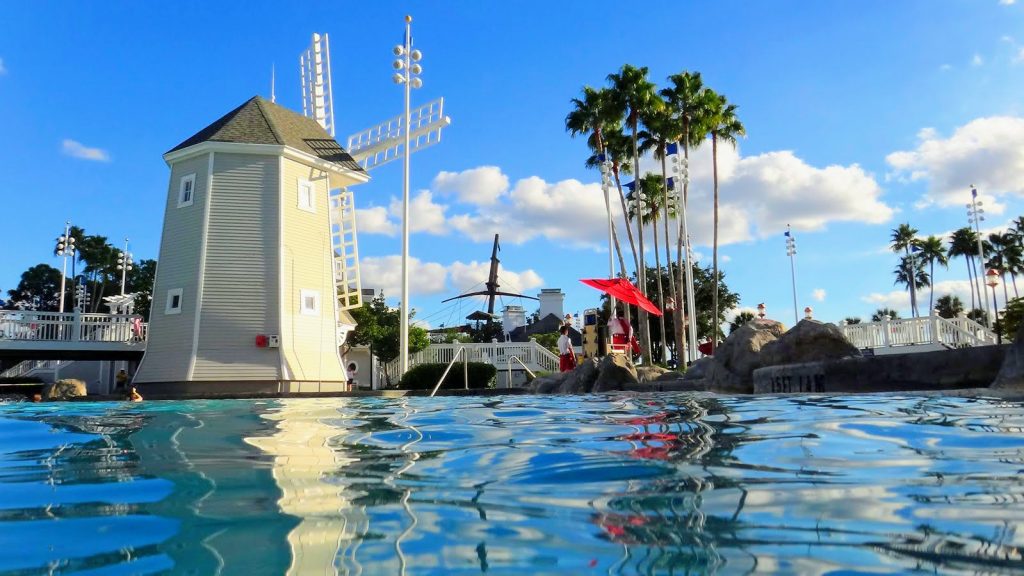 Stormalong Bay, is one of the highlights of staying at Beach Club Villas. This massive pool area has been compared to a bite-sized water park, just steps away from your private villa! From the lazy river and 230-foot-long water slide to the life-sized shipwreck replica and kiddie pool, Stormalong Bay features something for everyone.
You can snacks, drinks and refreshments at the nearby Hurricane Hanna's so you can spend your whole day at the pool if you wish!
Boardwalk Villas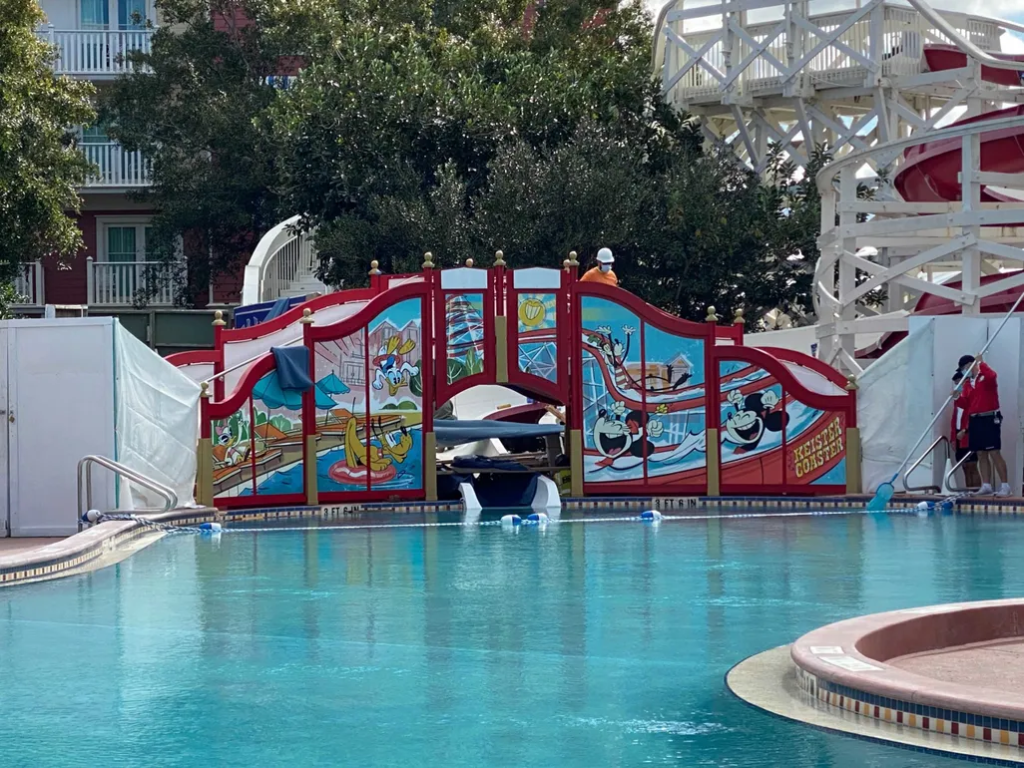 Luna Park Pool is the signature pool at Disney's Boardwalk Villas. This family-friendly pool features the keister waterslide and kiddie splash area. Guests can also enjoy complimentary activities such as pool parties, dive-in movies, hula hoop competitions and more. Luna Park Pool also features cabanas for rent that offer a private retreat to take in the stunning views of Crescent Lake.
Nearby you can treat yourself to some delicious drinks at the Leaping Horse Libations pool bar.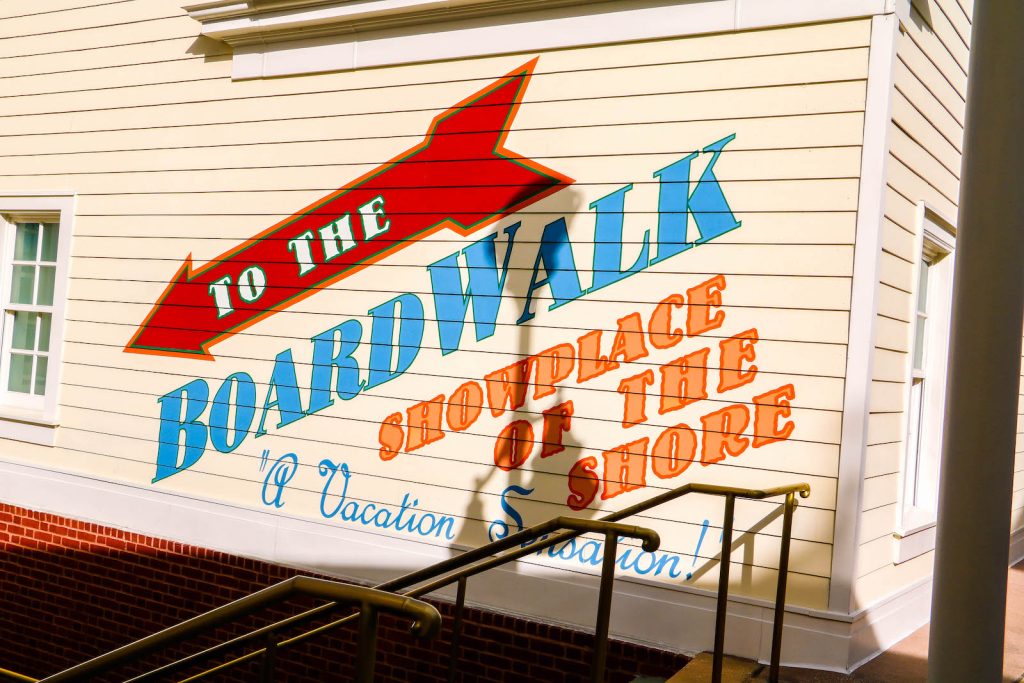 Depending on what amenities you're looking for, each resort has their own merits. Both resorts offer arcades, bike rentals, fitness centers, outdoor movies, playgrounds, tennis courts and water play areas.
Boardwalk Villas features a very nice community hall that offers some affordable arts & crafts projects, pool table, and much more which makes it a great way to bring the whole family together, while Beach Club Villas does not.
Beach Club also offers watersports, volleyball courts, and fishing, where as Boardwalk Villas does not.
Either way you can't go wrong, but each resort does have some special features that the other does not.
Beach Club Villas Resort Map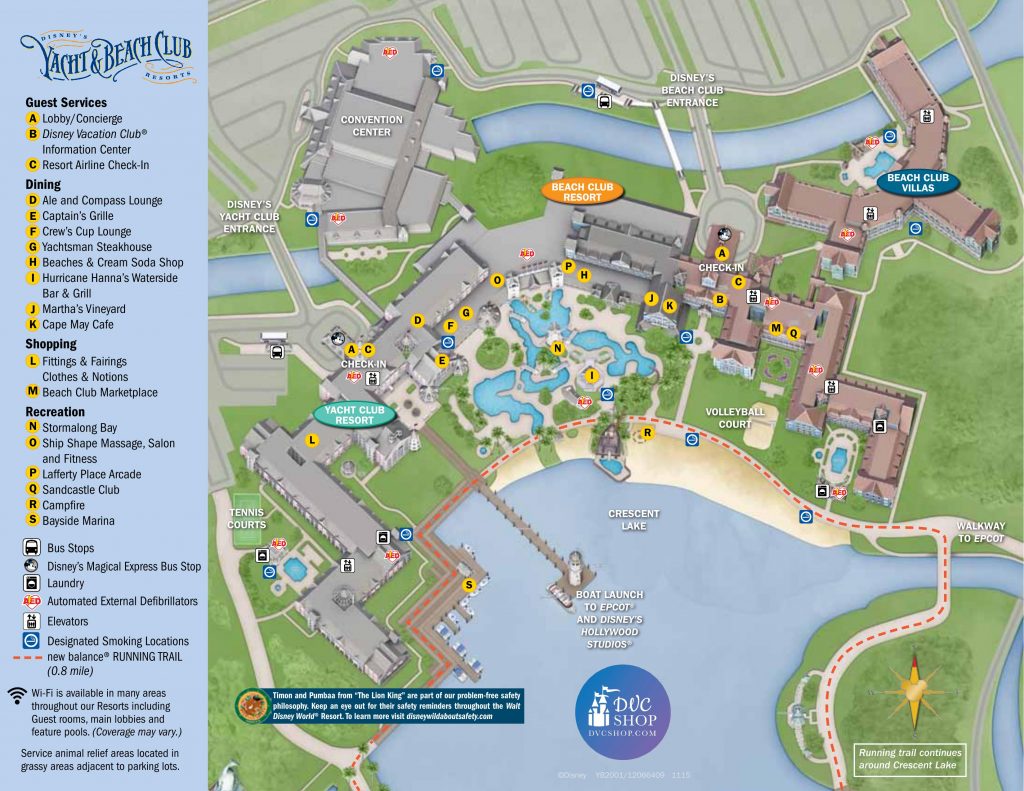 View Beach Club Resort Map PDF
Boardwalk Villas Resort Map
One difference between these two resorts would be the rooms types that are offered. Beach Club Villas offers both a dedicated and lock-off 2 bedroom, while Boardwalk Villas offers a 2 bedroom lock-off and a 3 bedroom Grand Villa. The room sizes for each room type that the resorts share in common are nearly identical in size, so you won't notice much of a difference in that aspect.
Resort
Room Type
Villa Size (Square Feet)
Sleeps
Beds

Beach Club

Studio

356

5

1 Queen, 1 Double Sofa, 1 Single Pull Down

Boardwalk Villas

Studio

359

5

1 Queen, 1 Full Sofa, 1 Single Pull Down

Boardwalk Villas

1 Bedroom

712

5

1 King, 1 Queen Sofa

Beach Club

1 Bedroom

719

5

1 King, 1 Queen Sofa

Boardwalk Villas

2 Bedroom

1071

9

1 King, 1 Queen, 1 Full Sofa, 1 Queen Sofa, 1 Single Pull Down


Beach Club

2 Bedroom

1075

8

1 King, 2 Queens, 1 Queen Sofa -or-
1 King, 1 Queen, 1 Queen Sofa, 1 Double Sofa, 1 Single Pull Down


Boardwalk Villas 

3 Bedroom Grand Villa

2142

12

1 King, 4 Queens, 1 Queen Sofa
Both of these resorts are considered to be in the EPCOT resort area, so both are quite close to EPCOT. So close in fact, that you can simply walk to the park from your resort, although Boardwalk Villas is a bit of a shorter walk to EPCOT.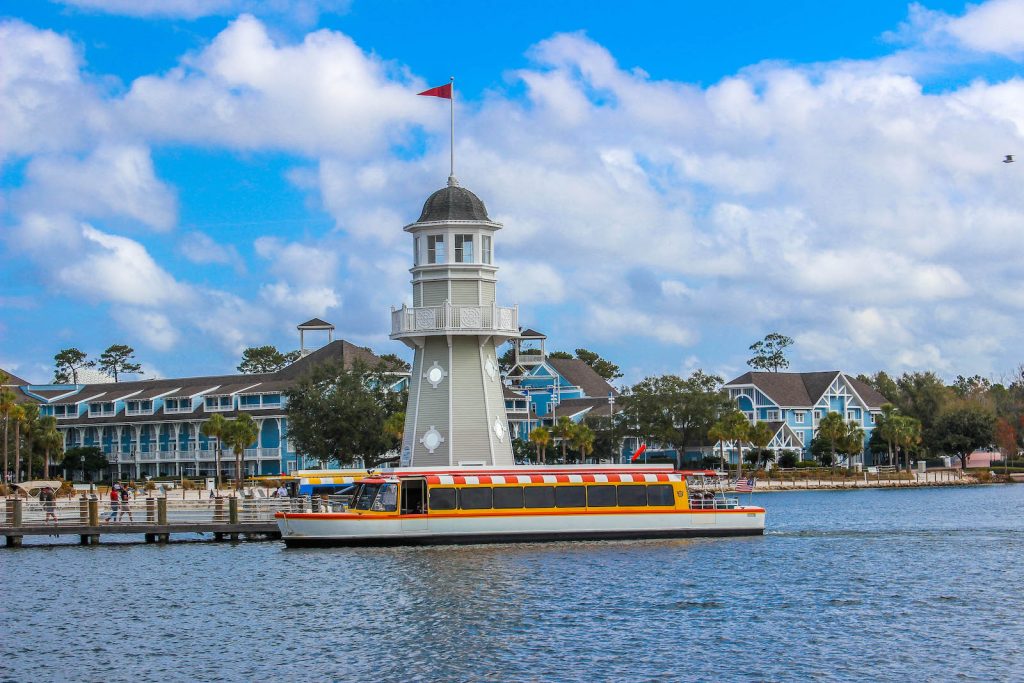 Both resorts offer friendship boats that can take you to either EPCOT or Hollywood Studios, and both resorts feature bus stops that can take you pretty much wherever you wish to go within Disney World, either directly or with a connection.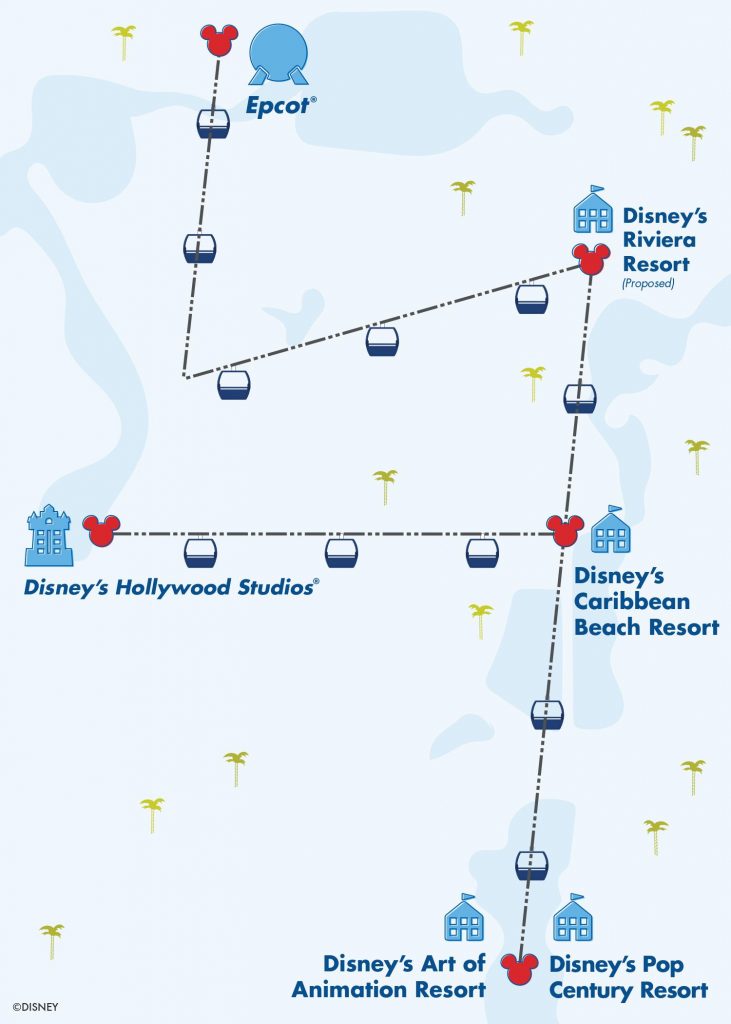 Additionally, if you'd like to walk over to EPCOT, there is a Skyliner station that can take you to Disney's Hollywood Studios, Art of Animation/Pop Century Resort, Caribbean Beach Resort, and Riviera Resort.
For the views that can be seen from the rooms, Boardwalk Villas offers both a standard and Boardwalk view type. The standard view type is a great way to save some cash / DVC points by getting a cheaper room if you're not worried about views. The Boardwalk view for each unit type at Boardwalk Villas is roughly the same, really just a few points cheaper, than each comparable unit type that is offered at Beach Club Villas, so you're not paying a premium for that view type when compared to Beach Club.
While the Boardwalk view is definitely a sight to behold, these rooms can be a little noisy at night, as there is quite a bit of nightlife on Disney's Boardwalk, so be sure to plan accordingly.
Beach Club Villas does not offer any distinct view types for each of their unit types, and the views range from roads to pools, but the resort itself carries a much quieter feeling, with very little nightlife happening around the rooms.
Experience These Resorts For Yourself!
Regardless of which one you choose, there's no doubt that Beach Club Villas and Boardwalk Villas both have a special place in many Disney fan's hearts. Both experiences provide a unique way to enjoy the Disney magic and create memories that will last a lifetime. So why not try both? That way, you can get the best of both worlds!
Between the incredible dining, the impeccable service, and unmatched magic, you don't ever need to second guess planning a trip to either of these resorts. If you'd like to view confirmed reservations for rent at Beach Club Villas or confirmed reservations for rent at Boardwalk villas, you can experience Disney's Deluxe resorts for less, even without being a DVC member! If you're interested in becoming a member, and joining the DVC family, you can save thousands by shopping from our current Beach Club Villas resale listings or Boardwalk Villas resale listings.
Are there any of your favorite parts of these resorts that we missed? What are some of your favorite things to do at these resorts? Let us know in the comments! As always, stay tuned to the DVC Shop blog for all the latest developments for Disney theme parks and all the information you could ever need about the Disney Vacation Club resorts.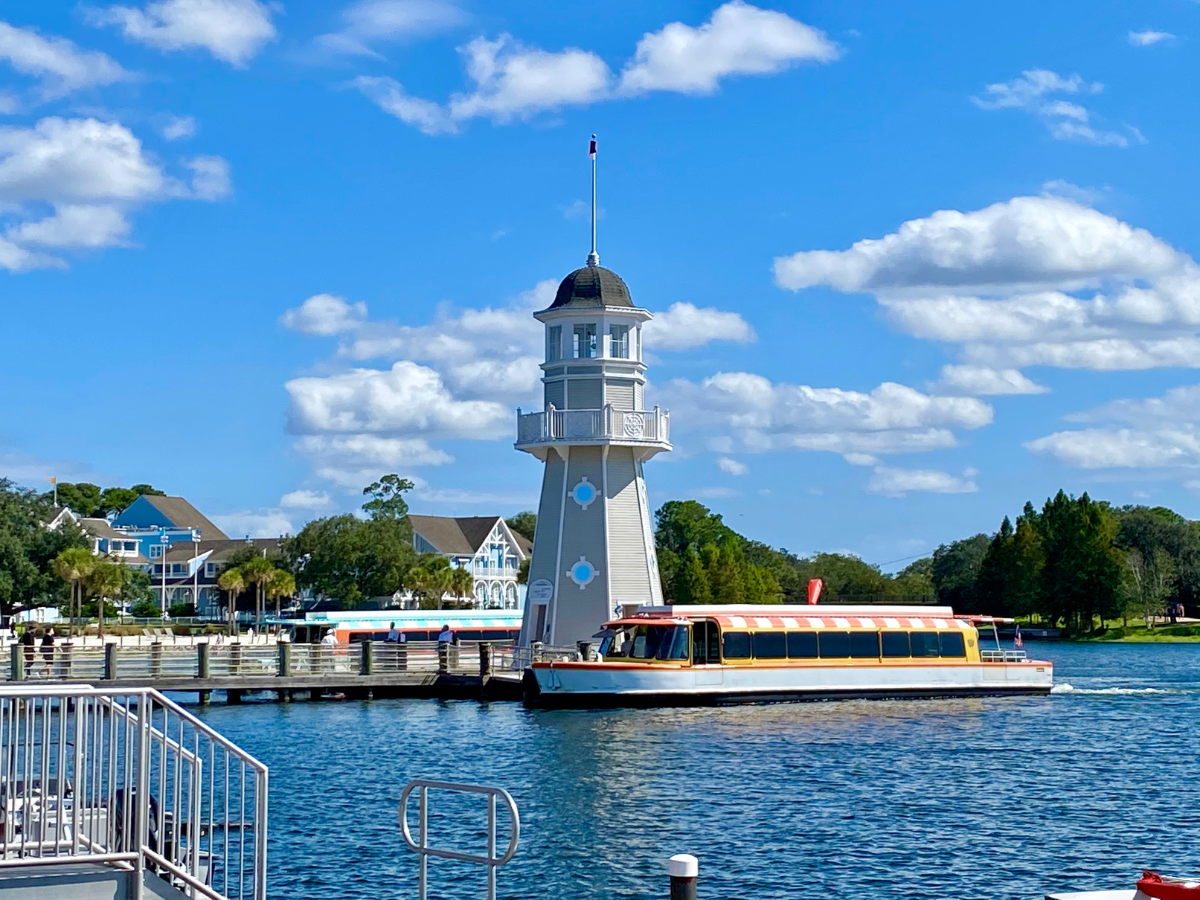 Beach Club Villas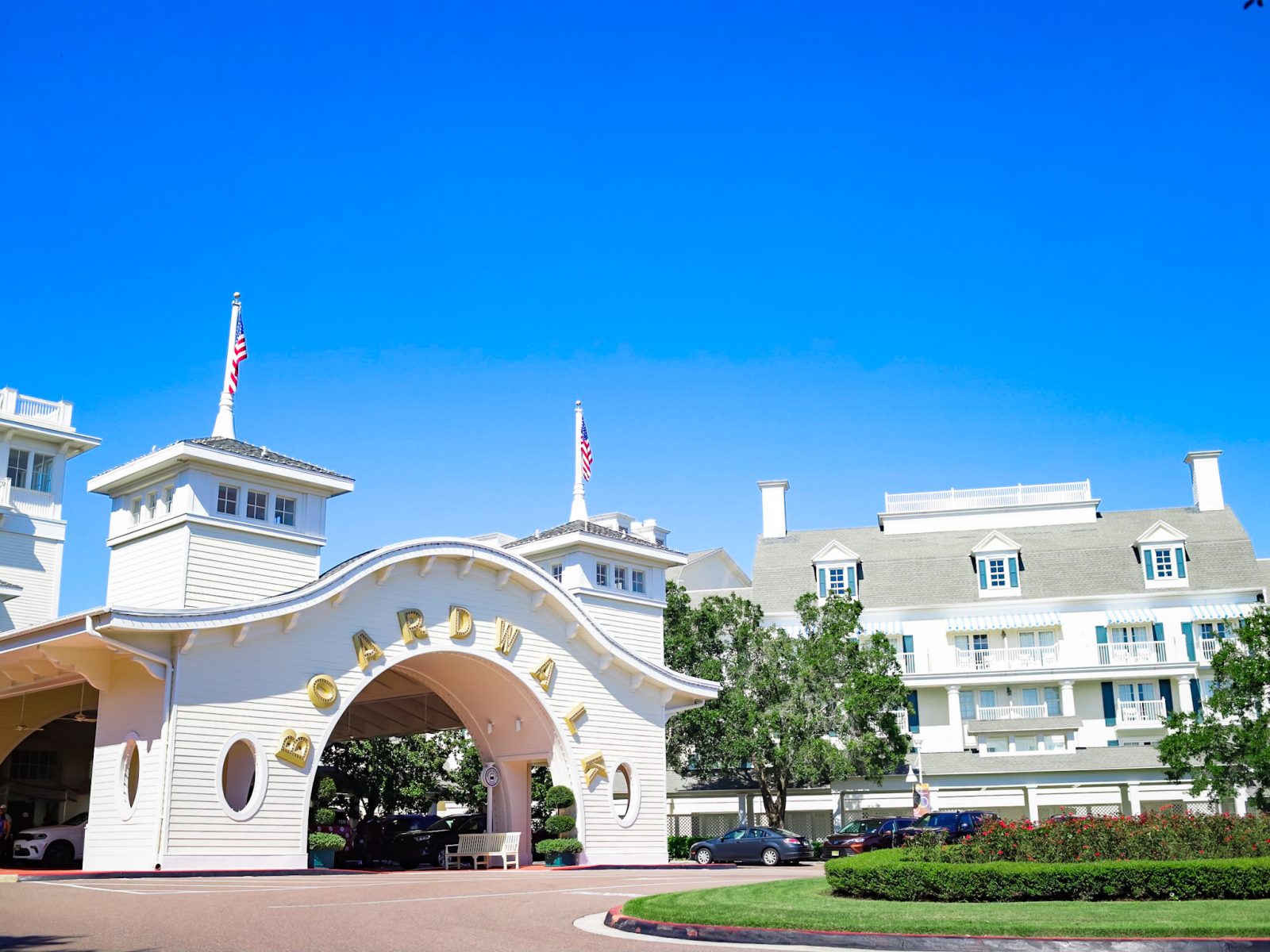 Boardwalk Villas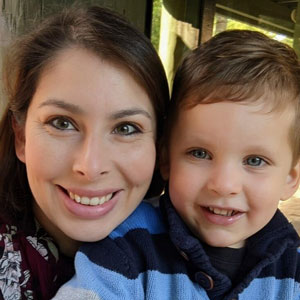 Written by
Rachel Van Norman
Contributing Writer
Rachel fell deeply in love with all things Disney as a little girl. Now as a wife and a mother herself, she shares this Disney obsession with her son and everyone around her. From her love of princesses to eating all the Disney food, Rachel spends her time radiating Disney magic and keeping everyone up to date on Disney news.