Are you looking for a way to start your morning feeling energized and refreshed? Look no further than The Boardwalk Inn's newest dining location: Carousel Coffee!
Carousel Coffee Details

| | |
| --- | --- |
| Walt Disney World Hotel | BoardWalk Inn |
| Location | Lobby |
| Dining Experience | Quick Service |
| Hours | 7:00 AM to 4:00 PM |
| Price Range | $14.99 per adult |
| Type of Cuisine | American |
| Mobile Order | No |
| Reservations | No |
| Allergy-Friendly | Yes |
Dining Overview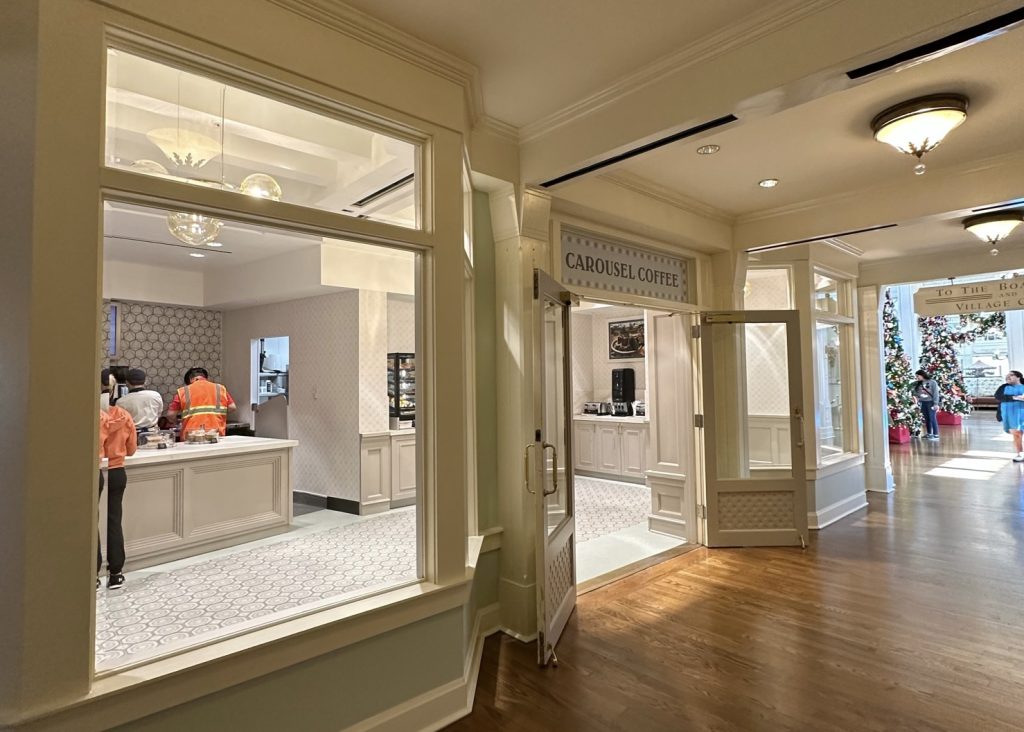 The Carousel Coffee is the perfect place to stop before heading out for your day in the parks! This coffee shop is conveniently located next to the lobby at The Boardwalk Inn! You'll see this shop lined with windows showcasing the inside and all the fresh snacks and drinks you can enjoy.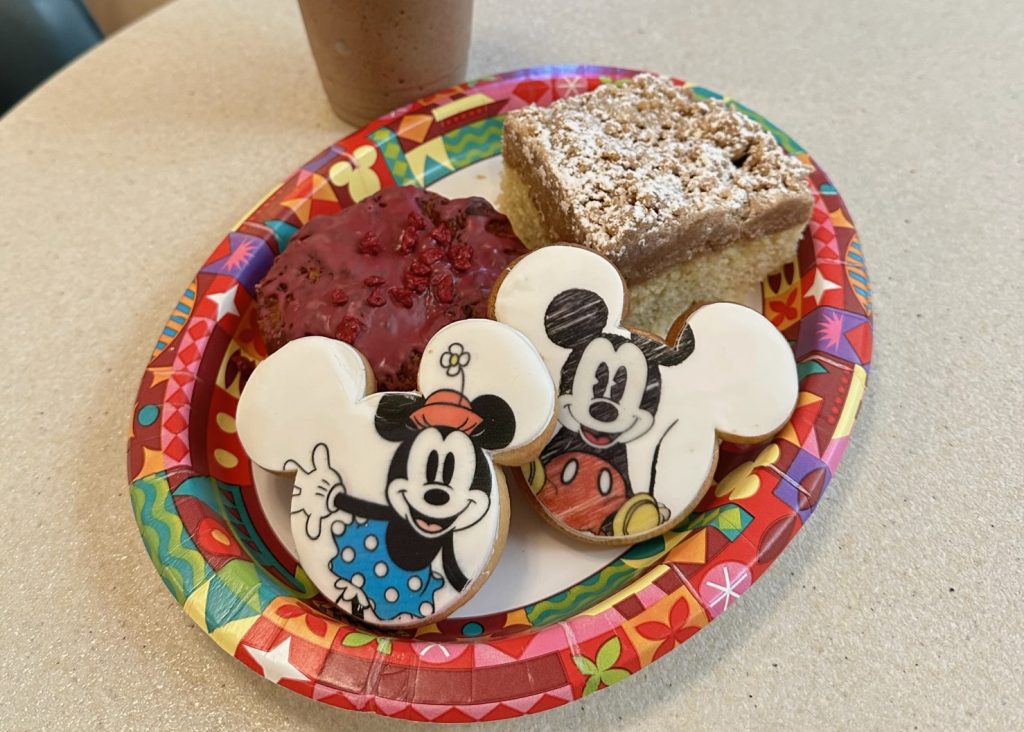 Outside this location, you will find a seating area that offers indoor dining for your on-the-go breakfast or coffee. Additionally, you can dine anywhere in the nearby lobby or the outdoor balconies that provide plenty of seating options. When you enter Carousel Coffee, you'll see that this location has framed artwork of beloved Fantasyland attractions such as Prince Charming's Carousel, Mad Tea Party, and Dumbo The Flying Elephant.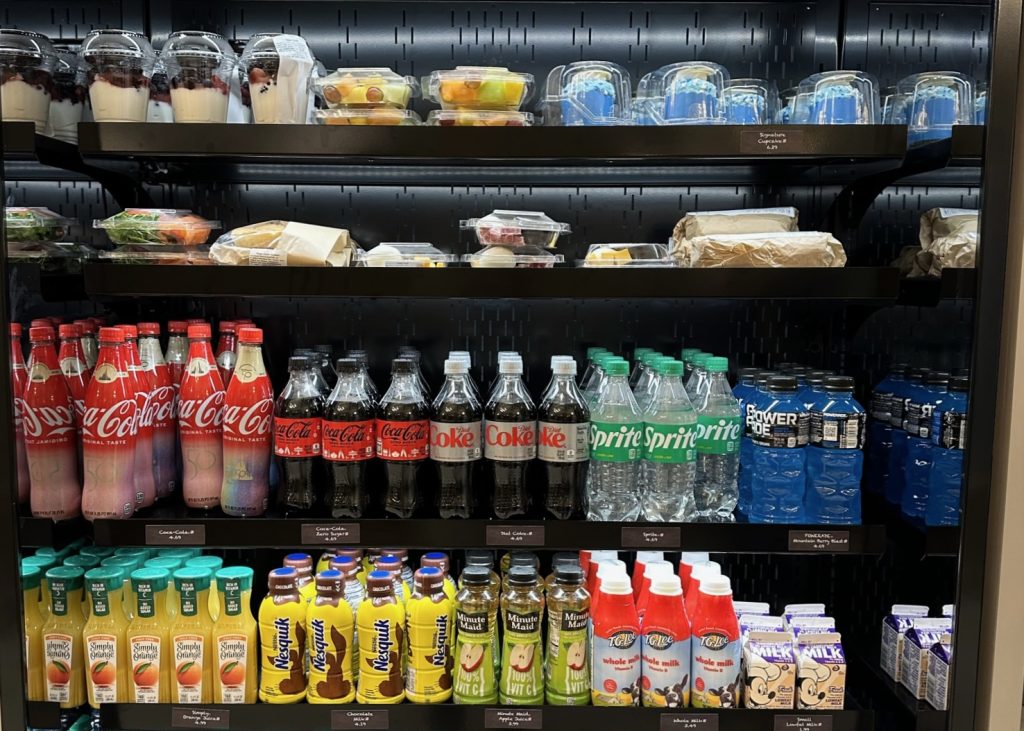 When you look for food options daily pastries and cereals can be found in the glass case, and bottled sodas, pre-made sandwiches, salads, yogurt and more can be found in the refrigerators lining the walls. The coffee at Carousel Coffee is from Joffrey's Coffee. One of the signature drinks of this dining location is the Cinnamon Bun Frozen Blended Coffee. The drink is a cold brew blended with cinnamon bun syrup and topped with mocha and whip cream.
Menu
Pastries
Chocolate Chip Muffin – $3.99
Crunchy Raspberry Danish – $4.29
Mickey Brownie with Sprinkles – $5.79
Signature Cupcake – $6.29
Vintage Mickey or Minnie Sugar Cookie – $4.29
Bundle of Chocolate Chip and Sprinkle Sugar Cookies – $9.99
Bundle of Crunchy Raspberry Danish – $11.99
On the Go
Whole Fresh Fruit – $2.29
Greek Yogurt Parfait – $5.99
Smoked Salmon Kit with Plain Bagel – $10.99
Veggie Crunch Sandwich – $10.99
Chicken and Walnut Salad Wrap – $10.99
Specialty Coffee
Freshly Brewed Joffrey's Coffee™ – $3.49
French Roast (Regular or Decaf)
Caramel Macchiato – $5.49
Espresso, Steamed Milk, Vanilla, Whipped Cream, Caramel Drizzle
Hot Tea & Hot Cocoa
Twinings® Hot Tea – $3.49
Specialty Iced Coffee & Teas
Joffrey's Coffee™ Cold Brew – $4.29
Nitro Cold Brew Coffee – $4.79
Double Espresso shaken with Demerara Sugar over Ice
Frozen Blended Coffee – $5.99
Pomegranate-Green Tea Lemonade – $5.49
Map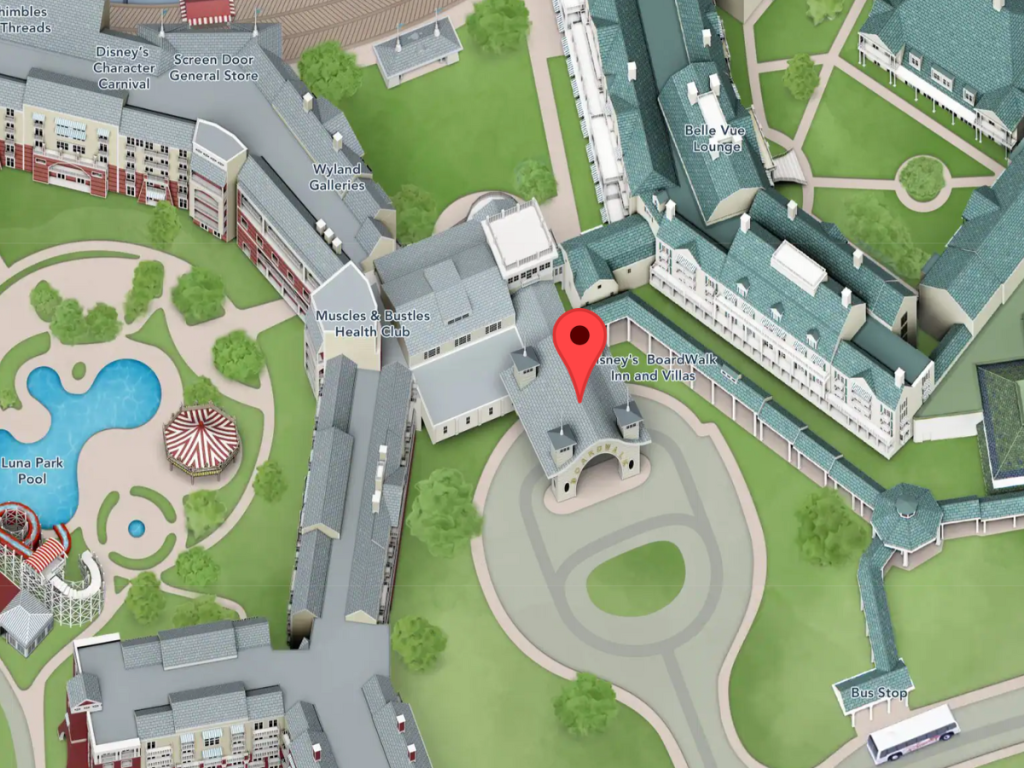 Written by
Bobby Asen
Contributing Writer
Bobby has a strong passion for Walt Disney's stories and the Disney Parks. From taking vacations to the parks, to being an Annual Passholder, to working as a cast member for seven years at Magic Kingdom, his passion for Disney continues to grow. After visiting every Disney Park in the world, Bobby knew he wanted to share his experiences and his love for Disney in his writing.