Disney's Beach Club Villas is a wonderful backdrop for your next trip to Walt Disney World, and the resort's main pool, Stormalong Bay, is one of the highlights of staying at this Disney Vacation Club resort. This massive pool area has been compared to a bite-sized water park, just steps away from your private villa! From the lazy river and 230-foot-long water slide to the life-sized shipwreck replica and kiddie pool, Stormalong Bay features something for everyone.
Here are our top seven secrets about Stormalong Bay that you may not know, let's dive in!
800,000 Gallons Of Water
Did you know Stormalong Bay is comprised of just under 800,000 gallons of water?! This enormous pool is one of the largest you'll find at Walt Disney World and can accommodate up to 750 guests. The overall scale of this pool is really quite impressive!
Zero Entry / Sand Bottom Pool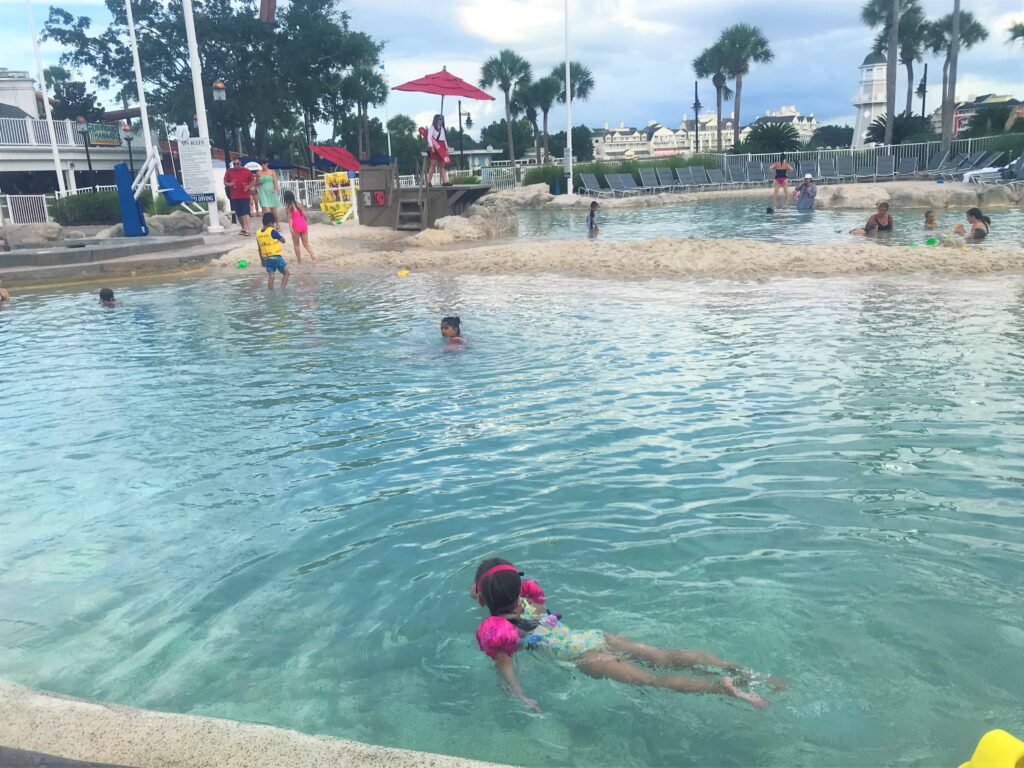 Stormalong Bay features a unique sand bottom pool, which sets it apart from other pools on Disney property. The kid's pool area even has its own sandy beach where little ones can build sandcastles or just enjoy the feel of sand between their toes. It really does embody the feeling of the resort's namesake, a beach club! Also, the gradual slope into the pool creates a smooth transition into the pool makes it effortless to get in and out of the water, even for the littlest of Disney tikes. A perfect place for the whole family!
3 Acres Of Pool Area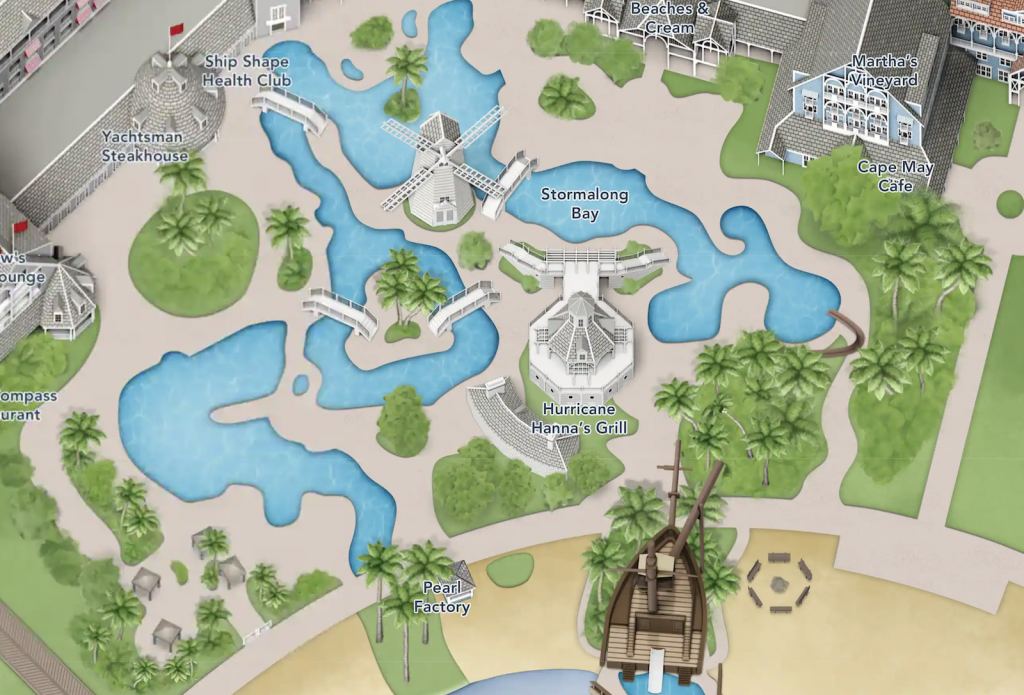 When you factor in all the different pool areas, Stormalong Bay covers a whopping three acres of land! That's a lot of real estate to explore and enjoy during your stay at Disney's Beach Club Villas. For comparison, a football field is about 1.3 acres, so nearly 3 football fields worth of pool area is at your disposal.
Trust us, you could easily spend an entire day lounging poolside and never get bored!
Lazy River Was Originally A Snorkeling Area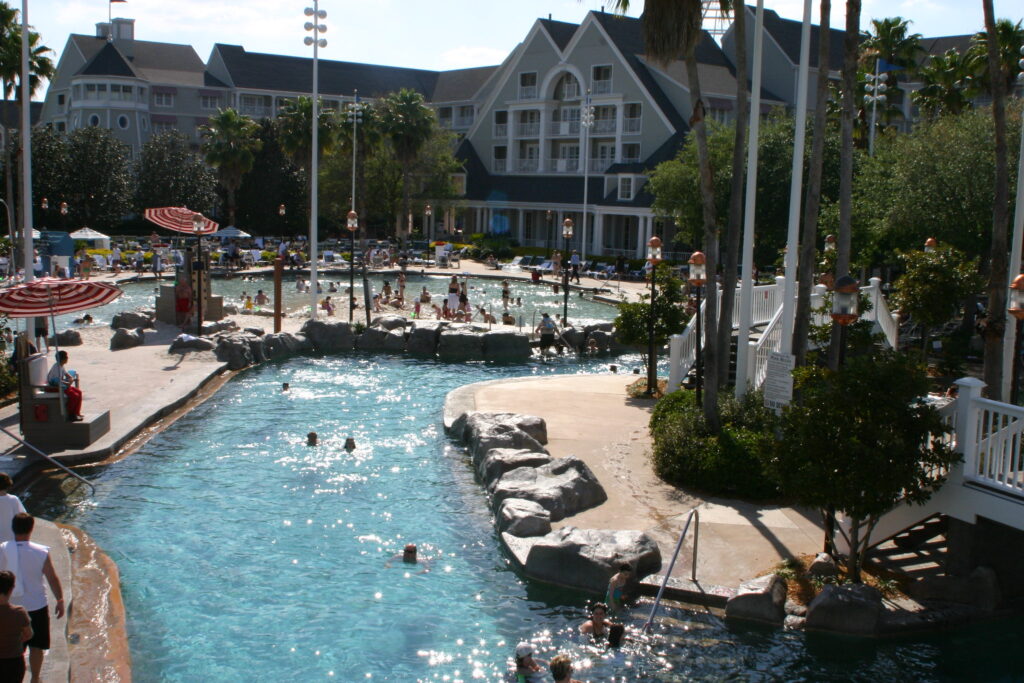 Guests visiting Stormalong Bay may have noticed that the lazy river is quite deep when compared to your traditional lazy river. That's because it was originally designed as a snorkeling area! The lazy river was added in 1999 when Stormalong Bay underwent its first expansion.
Snorkeling was very popular at Stormalong Bay in its early years, but it was found to be extremely challenging to ensure salt water habitat would be free of chlorine contaminants with chlorine pools in close proximity. The decision was made to convert the snorkeling area into a lazy river and it's been a hit with guests ever since!
Pool Hopping Isn't Allowed
You may be wondering if pool hopping is allowed. In other words, can you take a dip in Stormalong Bay if you're not staying at Disney's Beach Club Villas? Unfortunately, Stormalong Bay is for the exclusive use of guests staying at Disney's Beach Club Villas and Disney's Yacht & Beach Club Resorts. However, there are plenty of other great pools at other Disney Vacation Club properties at Disney World to enjoy.
230-ft Water Slide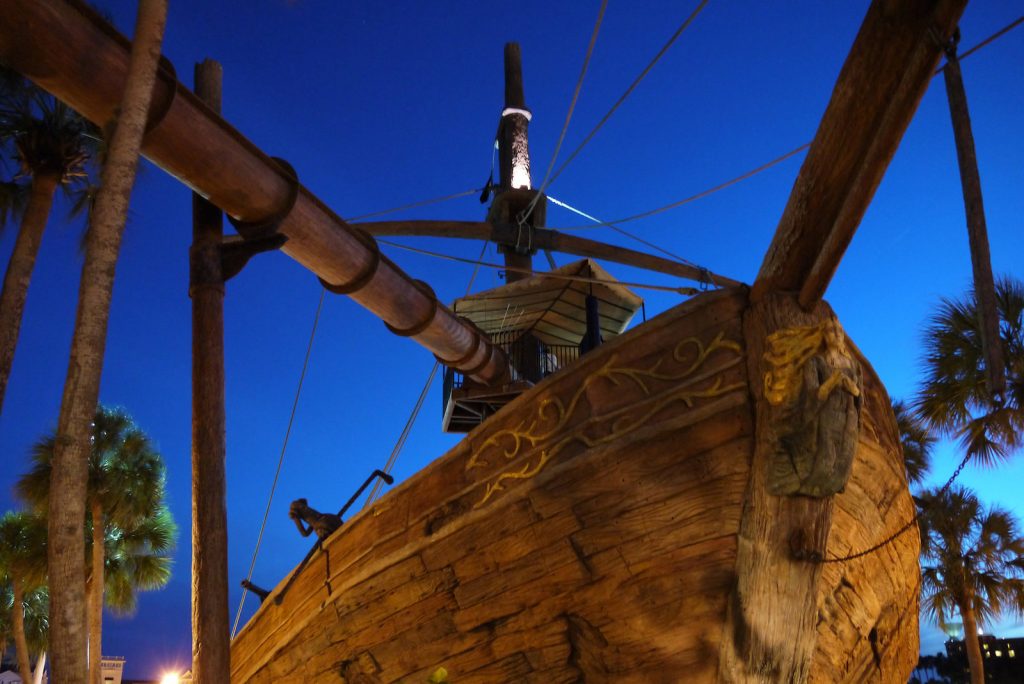 One of the most popular features at Stormalong Bay is the 230-foot-long water slide! This thrilling slide starts at the top of a three-story shipwreck replica and winds its way down through the different levels of the pool area. Guests must be 48" tall to ride and there is a weight limit of 300 pounds.
Multiple Whirlpools / Hot Tubs
After a long day exploring the parks, there's nothing better than soaking in one of Stormalong Bay's four whirlpool spas. These hot tubs are located throughout the pool area and offer stunning views of Stormalong Bay and Disney's BoardWalk Resort area.
Learn More About Disney's Beach Club Villas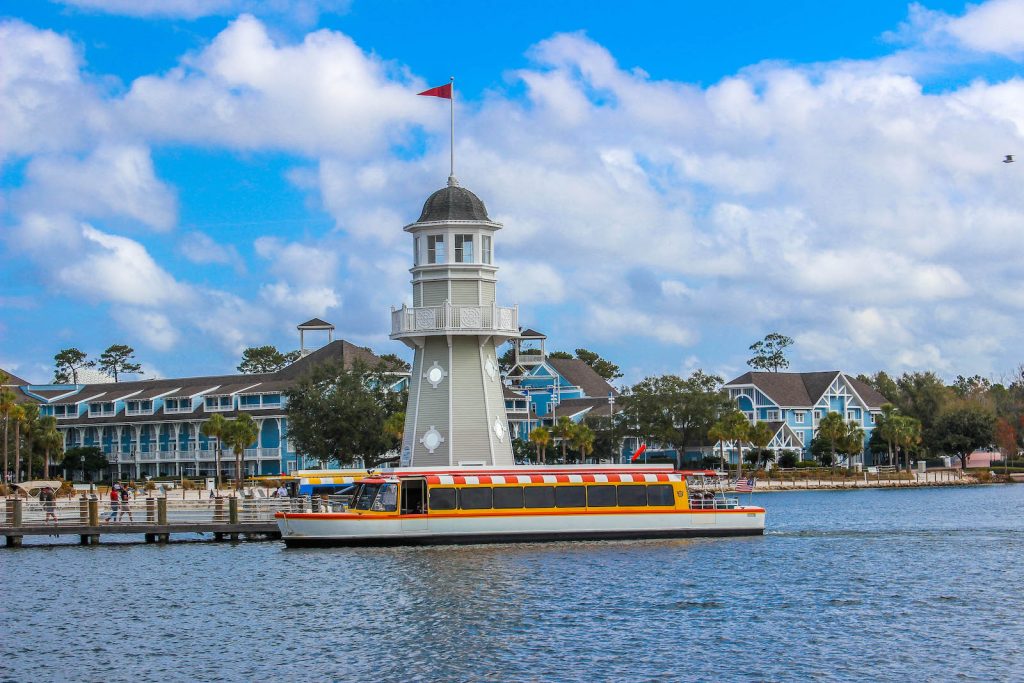 Over and above the impressive Stormalong Bay pool, there are plenty of reasons to stay at Disney's Beach Club Villas. With close proximity to Epcot, all the dining, shopping and nightlife that Disney's Boardwalk has to offer, access to the Skyliner, and so much more, you won't ever need to second guess planning a trip to Disney's Beach Club Villas.
If you'd like to view confirmed reservations for rent at Beach Club Villas, you can experience Disney's Deluxe resorts for less, even without being a DVC member! If you're interested in becoming a member, and joining the DVC family, you can save thousands by shopping from our current resale listings for Beach Club Villas.
Share Your Thoughts!
If you're looking for a little more excitement on your next trip to Disney's Beach Club Villas, be sure to check out Stormalong Bay! From the lazy river and sand bottom pool to the thrilling water slide, this pool has something for everyone. What's your favorite thing about Stormalong Bay? Let us know in the comments below!
As always, stay tuned to the DVC Shop blog for all the latest developments for Disney theme parks and Disney Vacation Club resorts.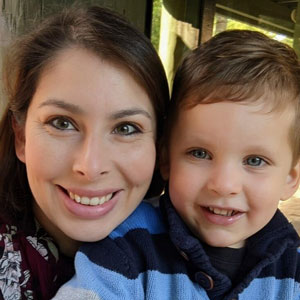 Written by
Rachel Van Norman
Contributing Writer
Rachel fell deeply in love with all things Disney as a little girl. Now as a wife and a mother herself, she shares this Disney obsession with her son and everyone around her. From her love of princesses to eating all the Disney food, Rachel spends her time radiating Disney magic and keeping everyone up to date on Disney news.