A couple of weeks ago, I joined my husband on one of his work trips in the Orlando area. He had nights free so of course to Disney we went! We started our night at the Wilderness Lodge to enjoy a delicious meal at Geyser Point. After that we decided to jump on the ferry boat and make a trip to Magic Kingdom. It was 8pm but we decided a night at Magic Kingdom with no kids would be well worth it, and we were totally right! Let me tell you about our 3 hour fun filled Disney park night that I will never forget!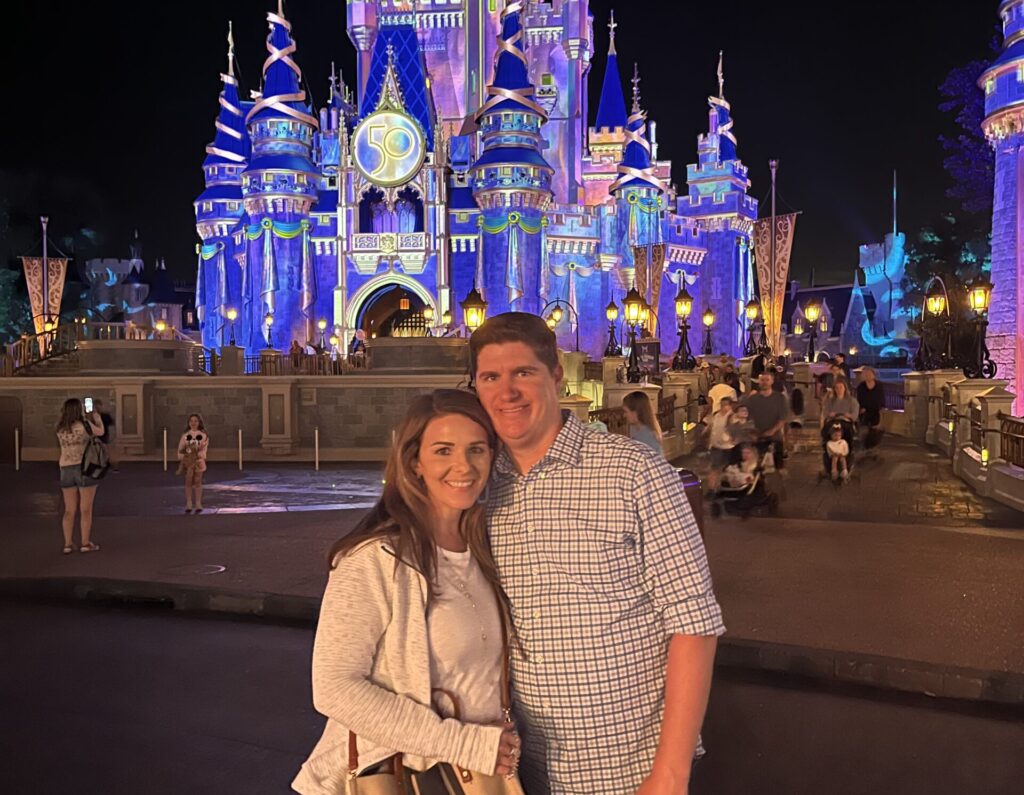 Sprinting To Our Favorite Ride
Honestly, we were pretty giddy stepping into Magic Kingdom just us! But right when we got in, we knew exactly what to do! Since we have seen the fireworks show a bunch of times, we decided we were going to skip the show and try to ride some of our favorite attractions. So we ran past the crowds forming and we headed to Haunted Mansion! Usually when I am with our kids I am making sure they're settled and enjoying the magic, so I miss a lot. It was amazing to be fully immersed in this haunting ride which is one of my favorite!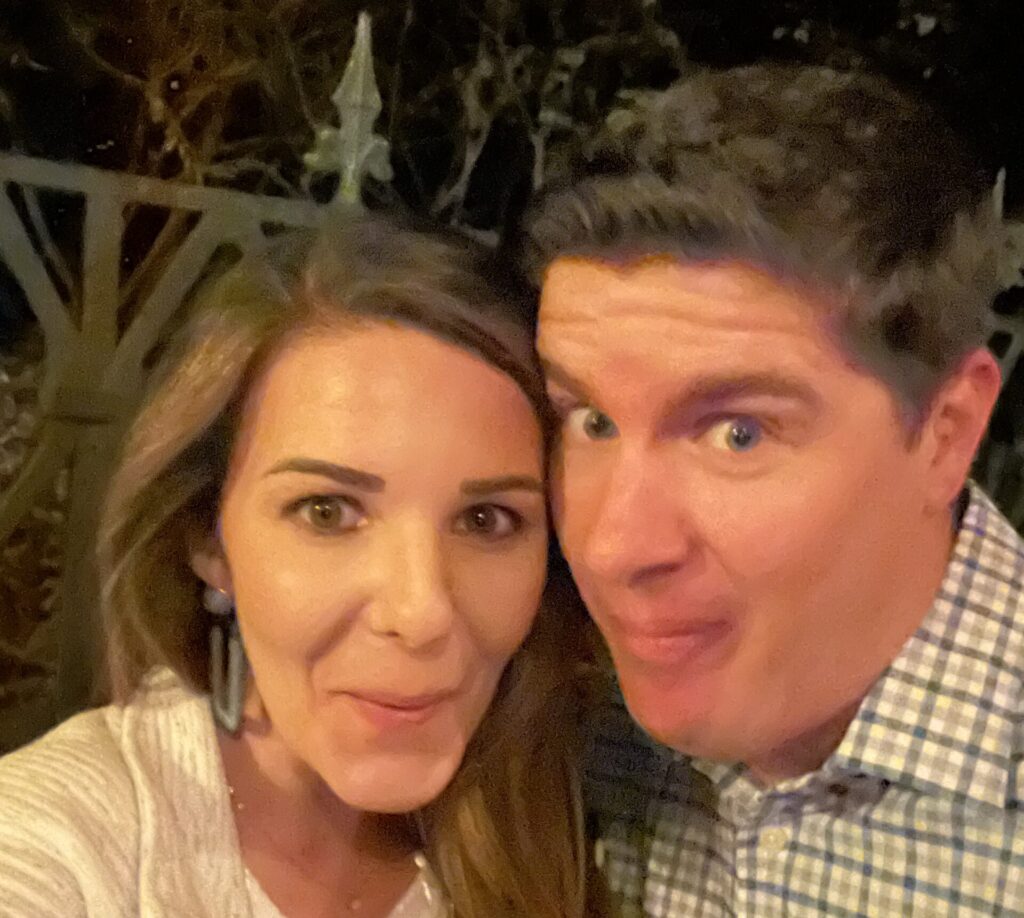 Next we headed to Adventureland for our all time favorite rollercoaster; Big Thunder Mountain Railroad. It did not disappoint! The line was only about 20 minutes which went quickly! We then quickly turned a right and got onto Splash Mountain which was actually my husband's first time! It was fun to cool off and see his reaction to the last drop that left us breathless! After this thrill we headed for our last ride; Pirates of the Caribbean. We were able to walk right on and again, it was amazing what I was able to notice because I was there for just myself and not my kids. It was one of the best date night we have ever had!
Stopping For Our Favorite Treat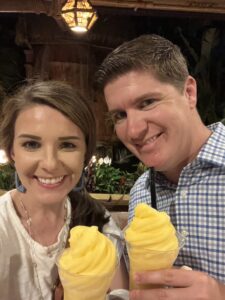 After our Pirates of the Caribbean ride, we decided we needed one of our most favorite Disney treat; the DOLE whip! And of course, it did not disappoint! Later when telling our kids about our Disney date night, missing out on the DOLE whip was by far brought the most jealousy! As we enjoyed our treat, we patiently waited outside the Tikki Room and enjoyed the adorable and colorful show. This somehow was our first time seeing this show despite several trips. It will for sure be something we make sure we enjoy each time we come, DOLE whip in hand of course!
Shopping On Main Street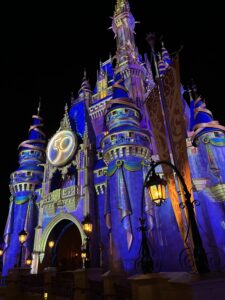 At 11pm, the rides shut down and we started our walk to the front. We enjoyed a slow stroll through the castle and stopped to take some special photos. Usually we are really tired at this point because we have spent the entire day at the park with tired kids, but we were still energized and relaxed so a slow walk to take it all in was perfect! The shops on Main street were still open, so we went in and looked around. I ended up getting a sweatshirt I have been eyeing for a while, we skipped the lines too by purchasing through the Mobile app, which had us in and out quickly. Then we walked out of our favorite place on earth and easily got an Uber that brought us back home for the night. It was the perfect Disney date night!
With just 3 hours at Disney, we still were filled with magical memories and a great evening out! We got on 4 of our favorite rides and got to enjoy a new show along with our favorite treat! I highly encourage you to still make it to the parks even if it's at night, no matter how many hours you have at the parks it will leave you with a smile and some pixie dust!
Featured Photo: Disney.
Written by
Erin Bonsall
Contributing Writer
Erin is mom of 4 little boys and a pre-school teacher, from outside of Charlotte, NC. She remembers one magical Disney trip at a young age, but having children made her want to bring her own kids to the happiest place on earth! One trip 7 years ago started a love for everything Disney! Now her family visits Disney World as much as possible and it is their favorite place to make magical memories!