As I write this, I am gearing up to spend my seventh Christmas week at a DVC resort! While Christmastime is often over-the-top busy, it is also—in my humble opinion— the most magical time of year! So, with that said, here are 5 things we love about Christmastime at DVC resorts!
1. Gingerbread All The Way
The DVC resorts are blessed with so many gingerbread structures. The Grand Floridian has its famous gingerbread house, the Contemporary has its newly famous gingerbread castle, the Animal Kingdom Lodge has gingerbread animals… if it can be made out of gingerbread, the bakers at Disney can craft it! There are gingerbread items for sale, but you are also welcome to just observe, sit, and smell the cinnamon and nutmeg waft through the hotel lobby. (Don't sleep on the large gingerbread replica of Disney's Grand Californian Hotel out in Disneyland, either!)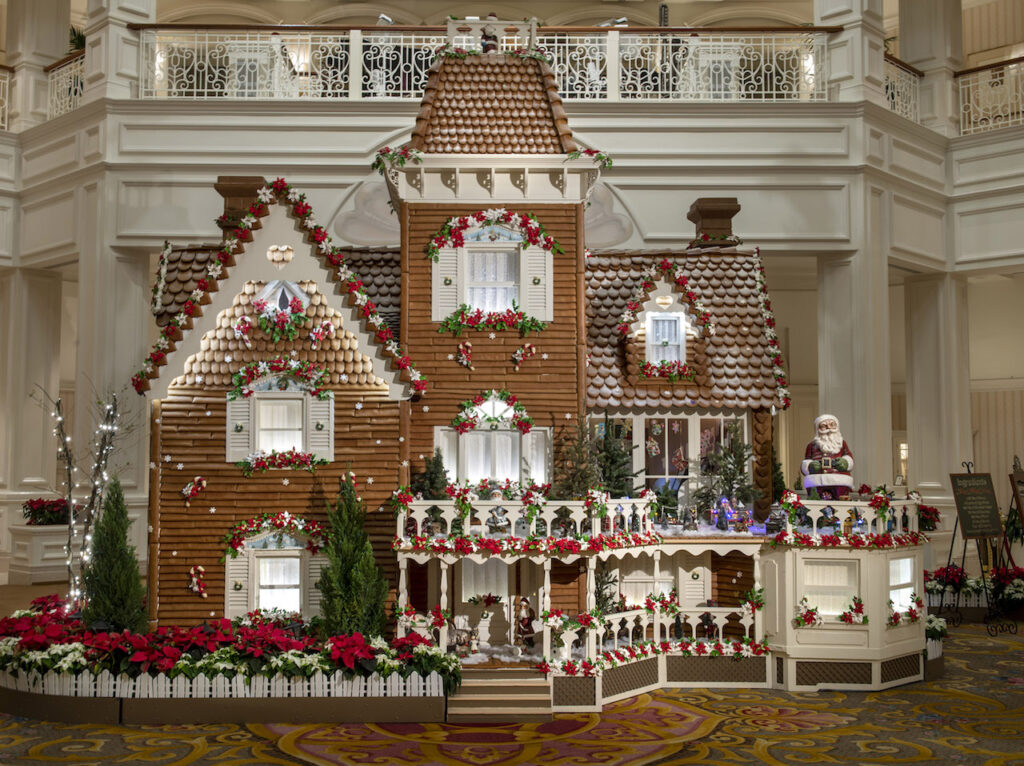 2. Don't forget about the chocolate.
As a lifelong Beach Club Villas lover, I argue that the chocolate carousel at the Beach Club deserves its own category. After all, not only is this yearly carousel crafted with 100% percent edible chocolate, it also spins!  It is truly not to be missed at Christmastime. You will also find chocolate elements throughout the gingerbread at other DVC resorts, especially across the way at the Boardwalk Inn.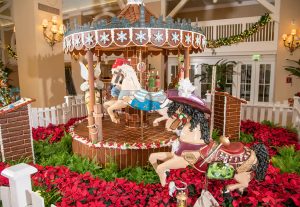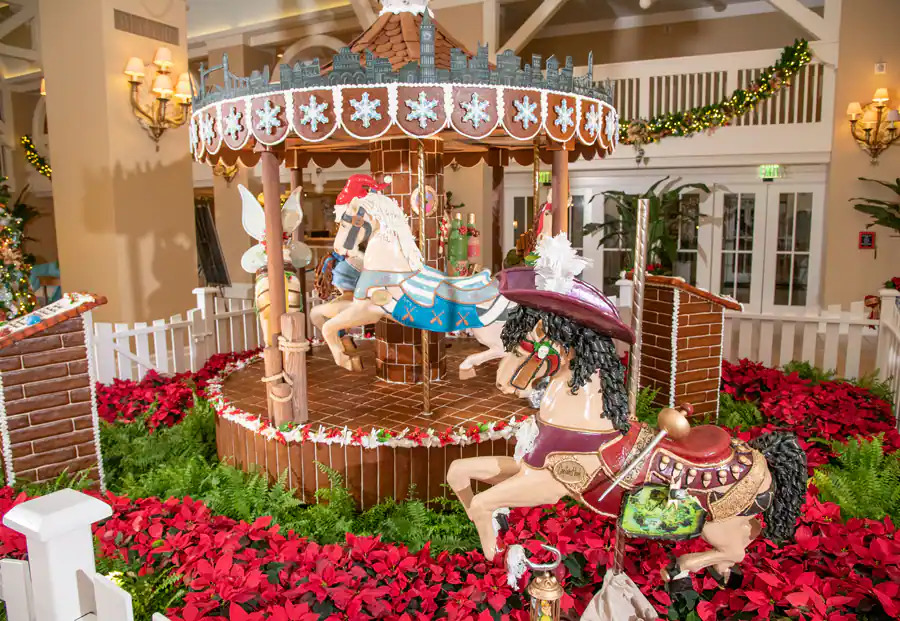 3. Oh Christmas Tree…
DVC resorts have some amazing Christmas trees that simply cannot be missed. The Grand Floridian has their grand Christmas tree that, quite honestly, rivals the one at 30 Rock… but if Victorian elegance isn't your jam, then you absolutely must head over to Wilderness Lodge. The rustic, wide open lobby is the ideal Christmas setting, especially with the roaring fires, perfect for fighting off that late-night Florida chill. Similarly, don't sleep on the Christmas tree at the Animal Kingdom Lodge either.
But, if something smaller and cozier speaks to you, all of the DVC specific buildings also have their own Christmas trees. I am particularly fond of the one at the Beach Club Villas because it frames the entrance so nicely, but be sure to check out all of the lobbies to find your Christmas spot!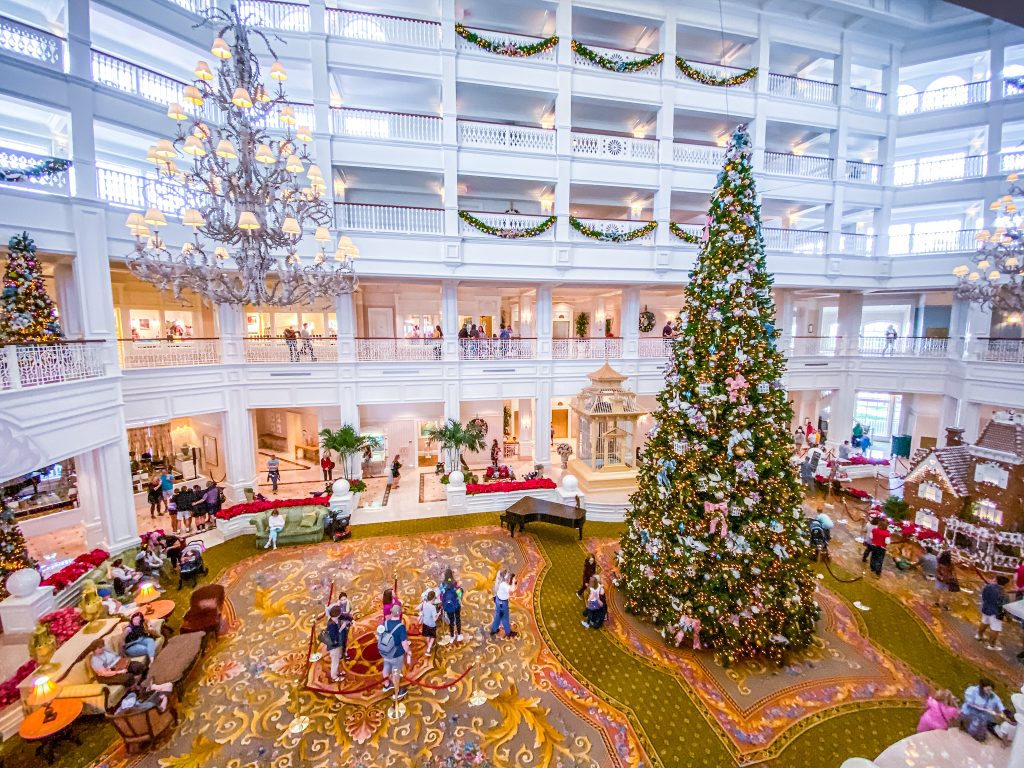 4. The Treats
While I already mentioned the gingerbread that's available at the houses, DVC resorts also have a plethora of other treats. Be sure to check out the build your own gingerbread house kits available in all of the gift shops, for a fun and delicious experience. Saratoga Springs and Old Key West both offer exclusive themed cookies, and all hotels have those towering, frosting filled cupcakes.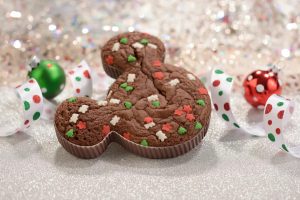 5. The Magic
Now, hear me out: I hinted at this in the beginning, and I stand by it. Christmastime at a DVC resort just cannot be beat! DVC lets you build new family traditions, from meeting Santa Claus in the lobby to spending time lounging by the pool before the rush of the holidays and the New Year approaches. At a DVC resort, you can take a moment, breathe, and celebrate with your loved ones. The magic is real at your favorite resort!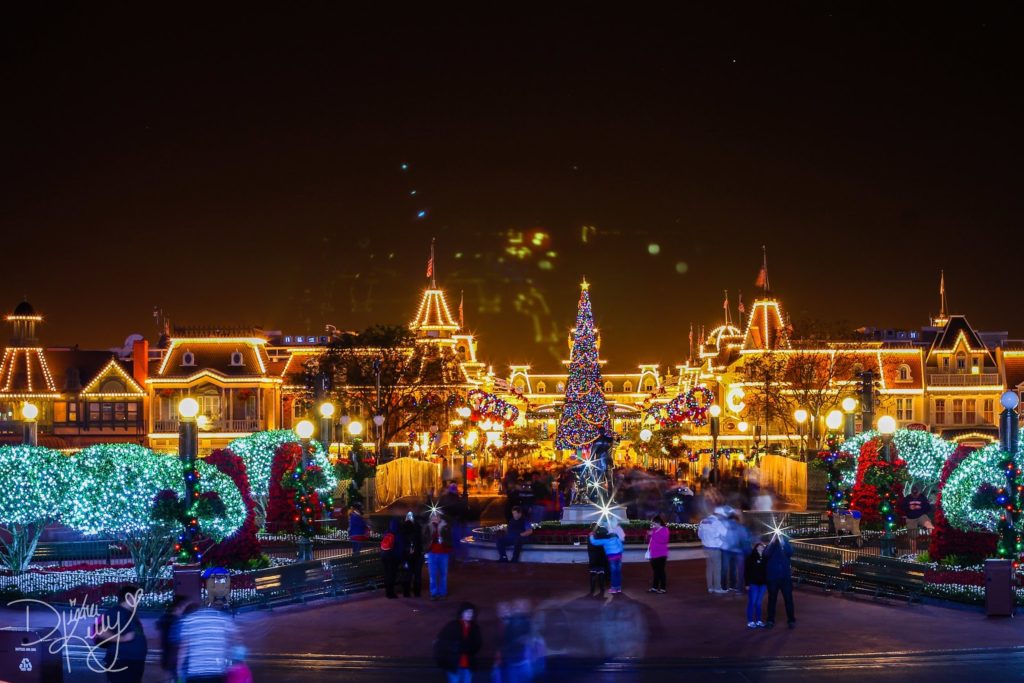 These are just some of the things we love about Christmastime at DVC resorts. What are your DVC Christmas traditions? And, if you want to start planning for next year, please contact us!
Featured Photo: Emily Murray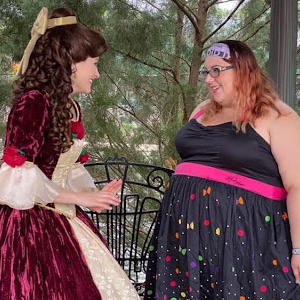 Written by
Jacqueline Dunn
Contributing Writer
Jackie grew up watching her grandparents' home videos of their trips to Walt Disney World. When she turned 8 years old in the 1990s it was finally her time to go… and she hasn't looked back since! She has been a DVC member for the last ten years and calls Disney's Beach Club Villas home. Her favorite way to spend a day is floating on Stormalong Bay and drinking Category 5's at Hurricane Hanna's. When she isn't planning her next Disney trip, she is also a high school administrator and an avid reader.