When Old Key West opened at Disney World in 1991, it was the only Disney Vacation Club property. Because it was the resort that started it all, it was actually called Disney's Vacation Club Resort until it was renamed in 1996. With its Florida beach theme, recreation offerings, and large villas, Old Key West is one of the most relaxing resorts you can stay at while visiting Walt Disney World. During your stay, you can find resort-themed and DVC merchandise at the Conch Flats General Store which is located next to Olivia's Cafe. Read on for some of the exclusive merchandise you can find at DVC's Old Key West Resort!
Old Key West Minnie & Mickey Mug
With this Old Key West Mug, you can be reminded of your Disney vacation while enjoying a cup of coffee back at home. On one side of this microwave safe mug is the Old Key West lighthouse. The other side features Minnie and Mickey dressed for a beach vacation!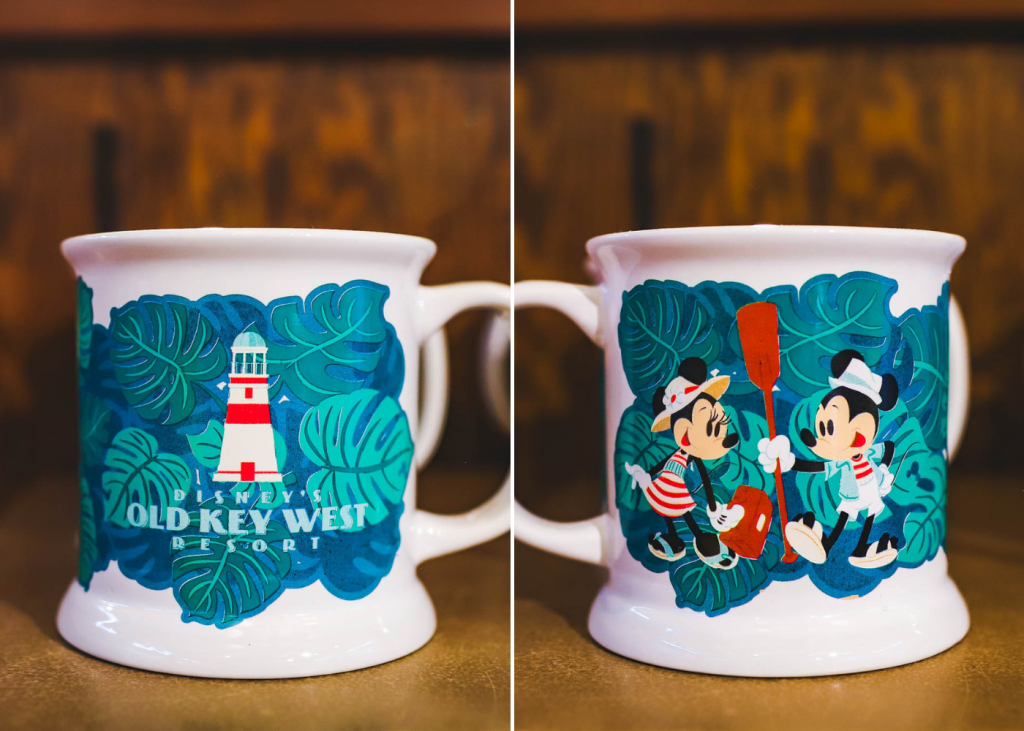 DVC Loungefly Backpack
Disney Loungefly backpacks are a fun way to show off your love for Disney in and out of the parks. From character to holiday themes, there is sure to be a Loungefly backpack for you. If you are a DVC member, this colorful bag is great souvenir option!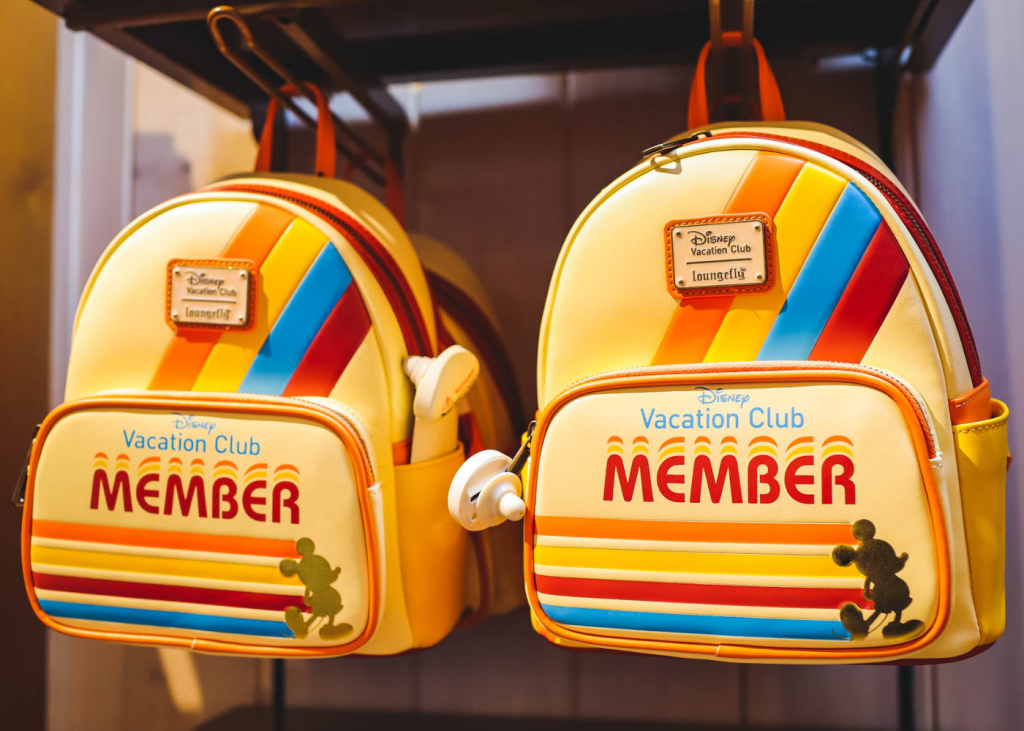 Gurgling Suitcase Baseball Cap
The Gurgling Suitcase is the bar at Old Key West. Located between Olivia's Cafe and the Sandcastle Pool, the Gurgling Suitcase menu has a selection delicious meals and poolside drinks. At Conch Flats General Store, there are several merchandise items with the Gurgling Suitcase logo including this baseball cap.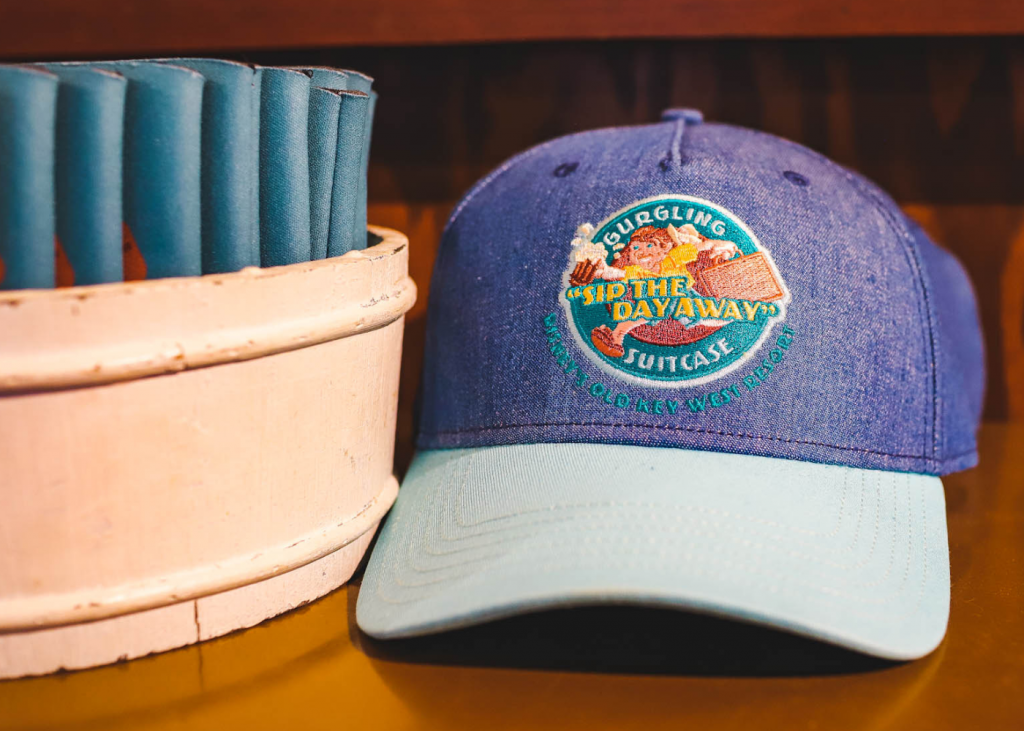 DVC Sweater
This DVC sweater is available just in time for the holiday season! As it cools down, you can stay warm with soft cable knit, pullover sweater. The design of this sweater is similar to spirit jerseys. Although currently sold out, this DVC logo sweater is also sold on ShopDisney.com.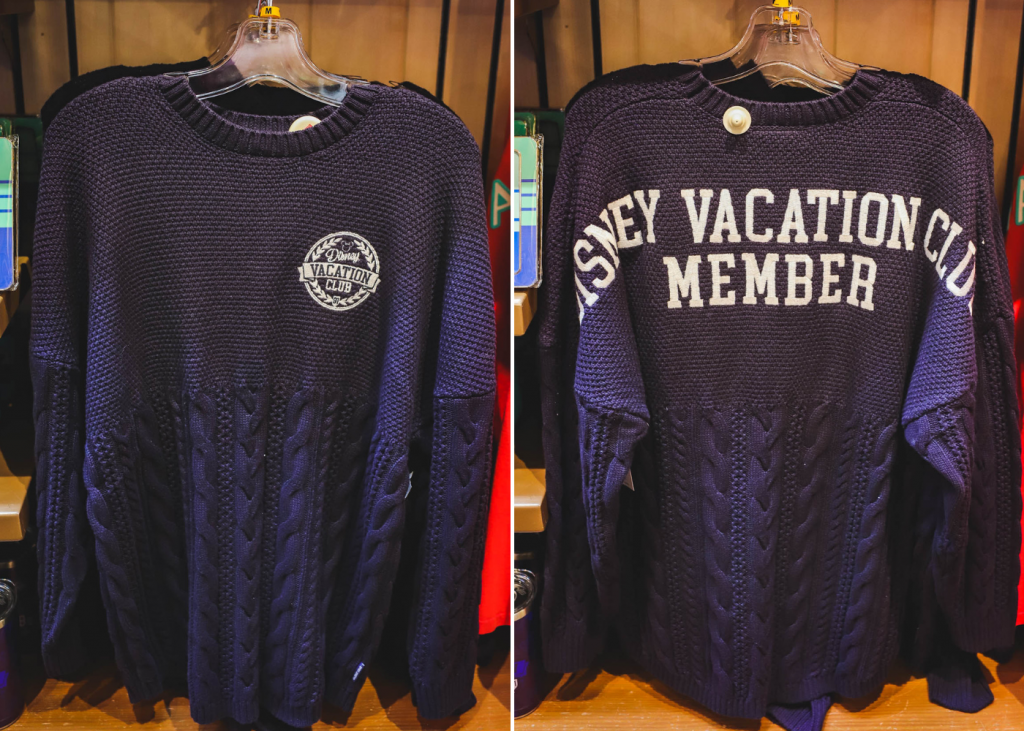 Old Key West Tervis Tumbler
Tervis Tumblers are a great way to take a drink on-the-go because they maintain temperature, reduce condensation, and are shatterproof. This Old Key West themed Tervis Tumbler features the resort's beach vibe along with images of the lighthouse and Minnie and Mickey in a row boat!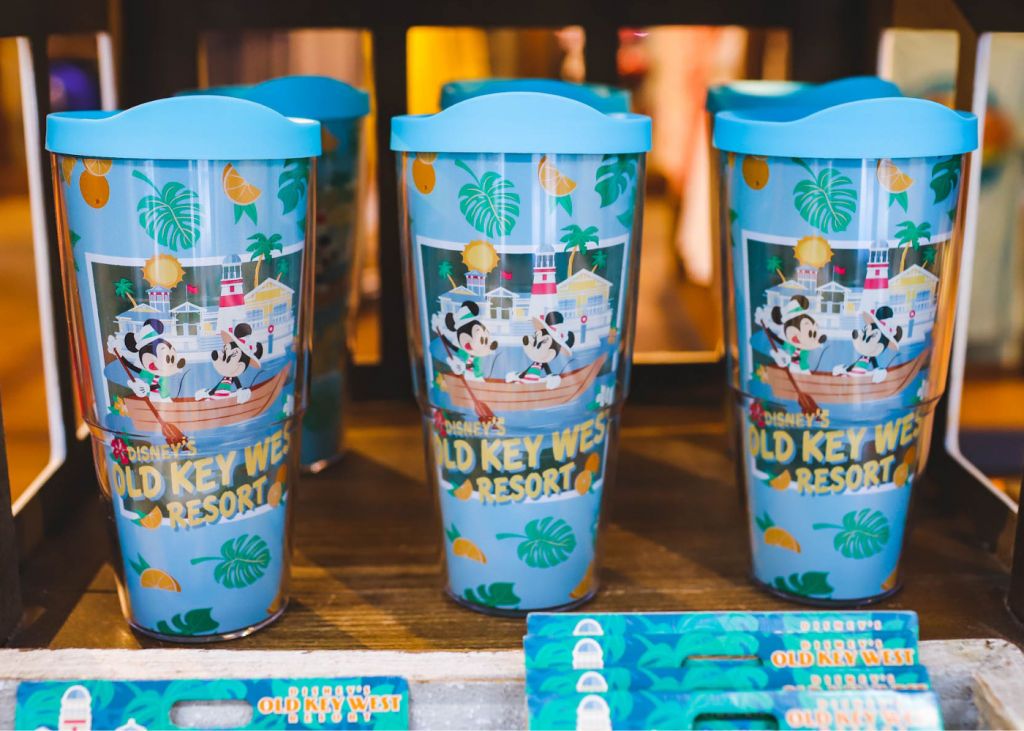 Which merchandise item at Old Key West's Conch Flats General Store would you want to purchase? Let us know in the comments!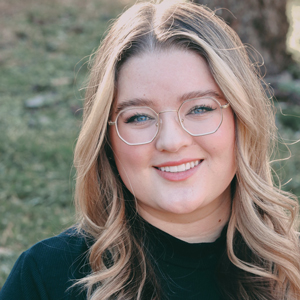 Written by
Emily Murray
Contributing Writer
For as long as Emily can remember, Disney has played a huge role in her life. Her infatuation with Disney resulted in many hours spent rewatching Toy Story and creating multiple powerpoints to convince her parents to book yet another vacation to the "Most Magical Place on Earth". In 2015, Emily followed one of her dreams and moved to Orlando, Florida where she spent just over five years working for the mouse in three separate roles. Emily is passionate about writing and using words creatively and concisely. She loves to make others laugh and hopes to sprinkle a little bit of magic into everything she does.