Disney during the Christmas season is one of the most magical times to visit! Mickey and friends celebrate the holiday season with lighting up the parks in festive lights and Christmas trees around every corner, special seasonal treats, holiday themed attractions and shows, MVMCP, the list could go on!  You don't want to miss all the special things Disney has to offer during the Christmas season. No worries, we have the ultimate Disney Christmas guide for you, so you don't miss anything! It's never too early to get into the Christmas spirit, so go grab your Christmas sweater and lets jump into everything you will want to experience!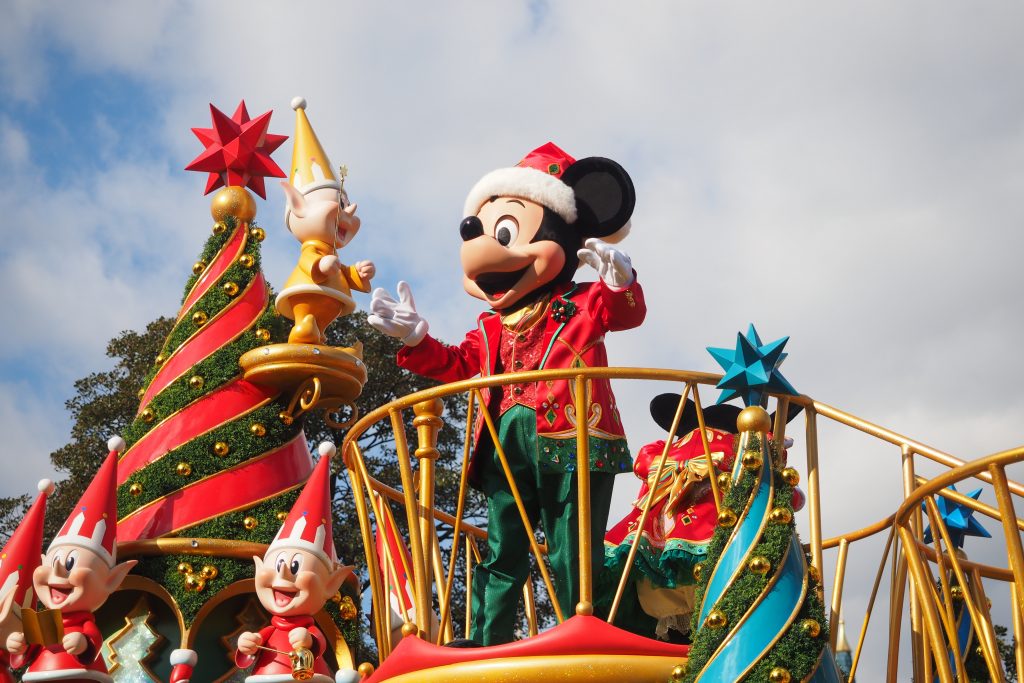 Get the Right Swag
Disney is truly enchanting during the Christmas season, so you will want to feel just as seasonally magical! Be sure to grab your most festive Disney wear, from Christmas Mickey ears, light up necklaces, a seasonal Disney shirt, and don't forget your Christmas tree socks! There are a lot of festive new apparel in the shops and it is your time to show your Christmas spirit. Dress as festive as you would like, you won't be alone! Some special characters are known to join in on putting on their Christmas best during the holiday season.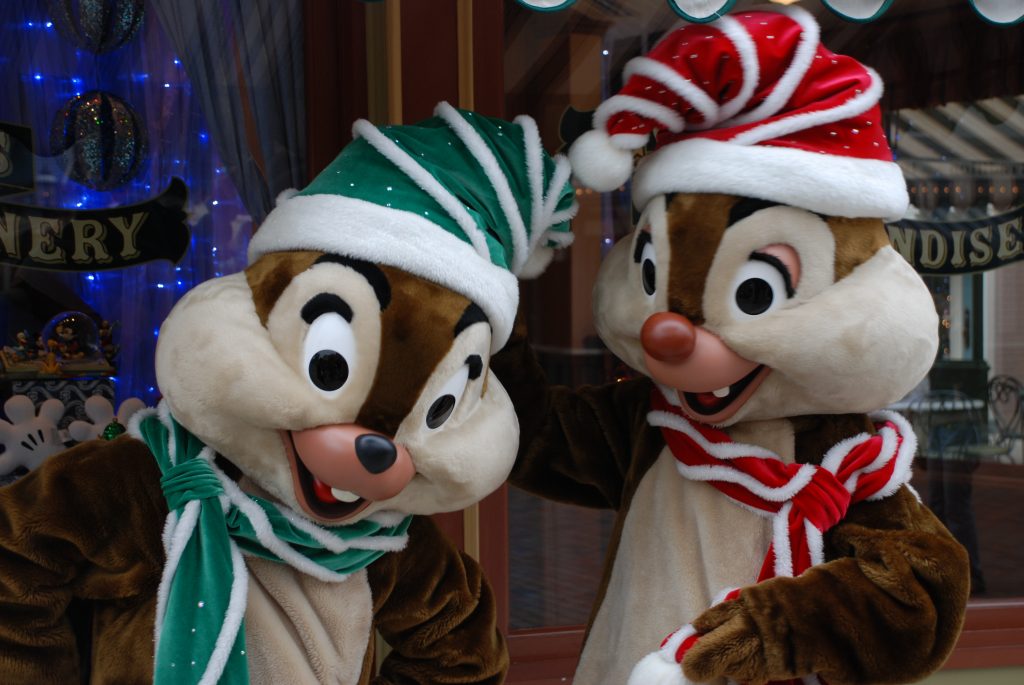 MVMCP
Mickey's Very Merry Christmas Party is a must during the Christmas season. The entire night brings the magic of Christmas alive through Minnie's Wonderful Christmas Fireworks Show, Mickey's Once Upon a Christmas Parade,  special holiday treats you can only get during this event, special characters dressed in their Christmas best, and elaborate decorations! The event starts at 4pm, and only ticketed guests can stay in the park. As regular ticket holders clear out, be sure to take advantage of the lower crowds and shorter lines. Be sure to keep your eye out for Santa that makes an appearance at the end of the special Christmas parade!
Christmas Treats
Like every season and holiday at Disney, there are special treats that roll out just for a short time, making it an even more special treat to enjoy! Christmas has some of the most magical and yummiest treats that just taste like Christmas! Some of the treats are totally new recipes that come out just for the season, and some old faithful well known Disney treats have a holiday twist to it. Some of my favorite include the Gingerbread Almond Cake Pop at the Golden Oak Outpost, the Christmas Cookie Milkshake at Auntie Gravity Galactic Goodies or the Mickey Cinnamon Roll available at the Main Street Bakery. Be sure to bring your sweet tooth to find your favorite holiday treat!
Holiday Themed Attractions
One of my favorite things about the Christmas season at Disney is seeing the attractions that transform into a holiday themed experience! The Jungle Cruise is on this list and a must see during the holiday season. This attraction becomes the Jingle Cruise, that has new Christmas jokes along with some festive new décor. It's a Small World adds festive lights throughout the boat ride, and The Haunted Mansion transforms to the theme from early September to the first week of January. It is fun to experience your favorite rides with some new added special touches to make you feel a little more cheer.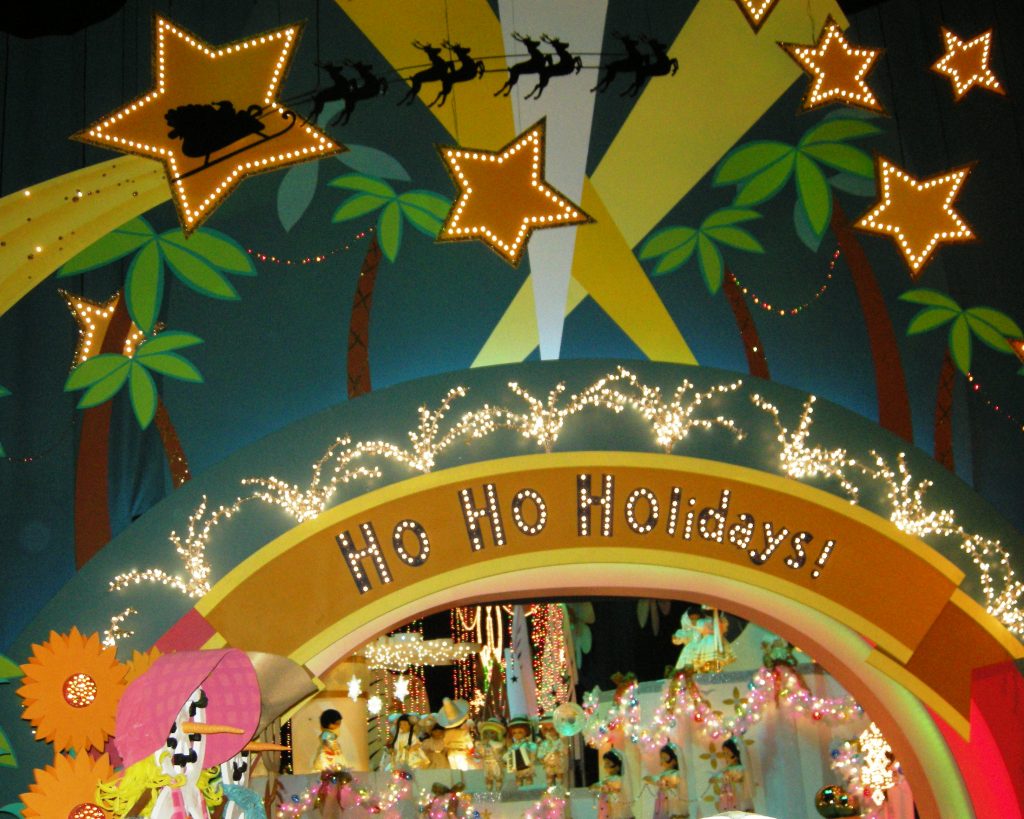 The holiday season is right around the corner, and now you have the ultimate Disney Christmas guide in your back pocket! From buying new Christmas swag to get in the spirit, a charted plan on new holiday treats, or a list of attractions to check out with festive holiday décor, and more! Christmas is always a special time at Disney parks, and now you know just how special it can be!
Written by
Erin Bonsall
Contributing Writer
Erin is a stay at home mom of 4 little boys outside Charlotte, NC. She remembers one magical Disney trip at a young age, but having children made her want to bring her own kids to the happiest place on earth! One trip 7 years ago started a love for everything Disney! Now her family visits Disney World as much as possible and it is their favorite place to make magical memories!