There is an Irish proverb that says, "Laughter is brightest in the place where food is." How true is that! A simple pleasure of life is eating, and what better place to have delicious meals than in Walt Disney World. That is why, in this article, I will highlight 5 mouth-watering meals you can try at specific DVC resorts, ranging from breakfast to dinner. Let's get started!
1. Kona Cafe – Macadamia Nut Pancakes
Disney's Polynesian Village resort offers yummy breakfast, lunch, and dinner options. However, a must-try meal can be found in Kona Café, particularly for breakfast.  The Macadamia Nut Pancakes ($15) consist of a stack of pancakes with sweet and nutty macadamia butter, pineapple sauce, and a side of meat (ham, bacon, sausage). Nevertheless, you can substitute the meat side for fruit. These melt in your mouth buttery pancakes are a pleasant option for breakfast and will leave your tummy feeling happy.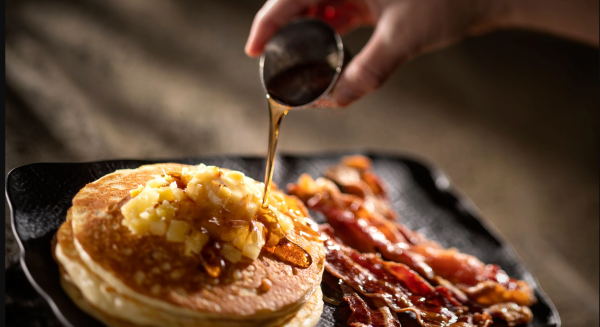 2. Primo Piatto – Croque Monsieur
Located in Disney's Riviera Resort, this small quick-service location offers tasty French and Italian inspired cuisine. The croque monsieur ($12.99) is a flavorsome and inexpensive meal you can try if you visit or stay at this European inspired resort. This French delicacy is simple: it consists of ham, Swiss and a creamy bechamel sauce atop a toasted bun. This creamy sauce adds a nutty and velvety flavor to the sandwich, making it a unique lunch option.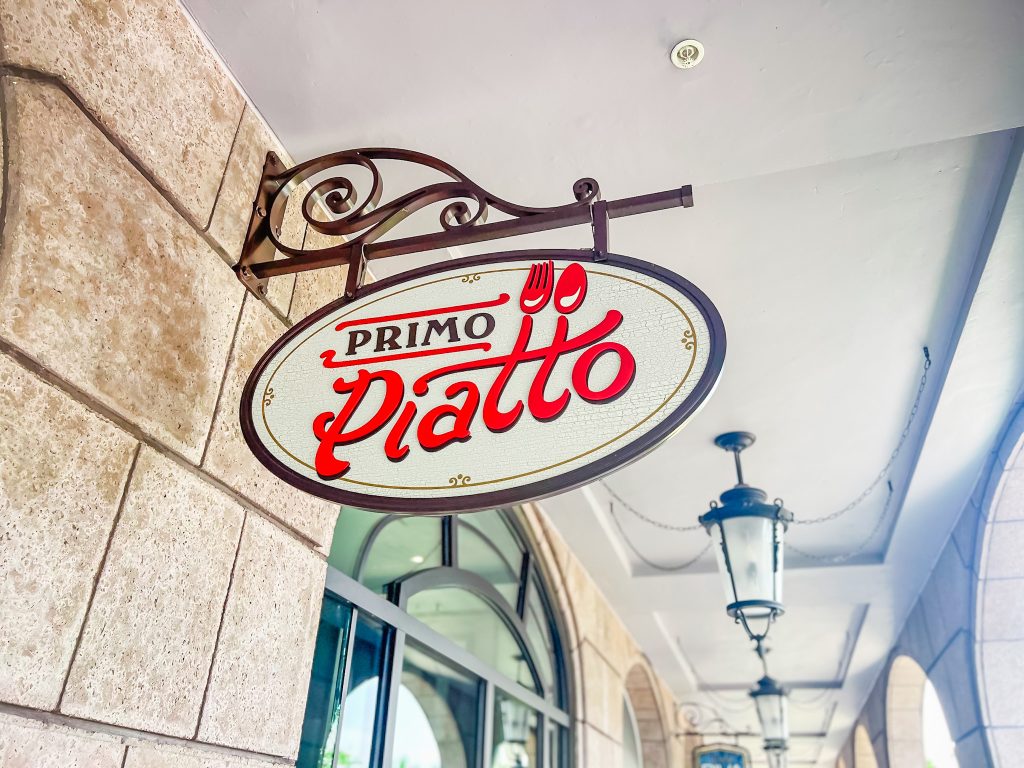 3. Grand Floridian Café – Buttermilk-fried Chicken
One of my personal favorites, this dinner meal is found in the regal Grand Floridian Resort and Spa. It consists of a crunchy, buttermilk exterior, on a juicy, seasoned chicken breast. The crispiness of the crust is slightly sweet as it contains corn flakes in its mixture. The meal comes with "loaded" potatoes and a warm bacon vinaigrette. However, I recommend substituting the potatoes for the bamboo rice, since it adds texture to the meal. Whatever you choose to pair as a side, this crispy, tender chicken is an excellent dinner option.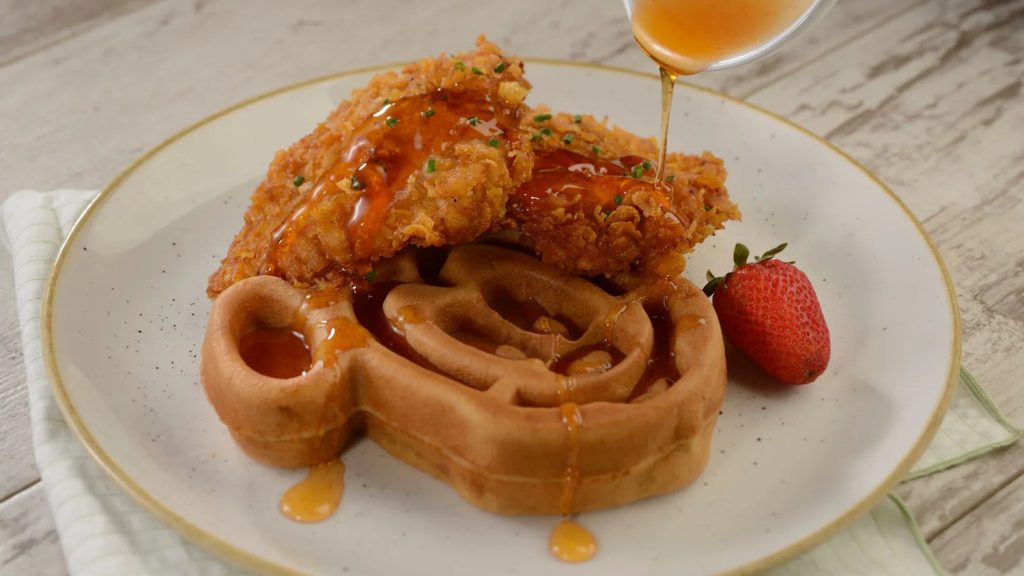 4. Geyser Point Bar and Grill – Bison Cheeseburger
Found in Disney's Wilderness Lodge, this is a scrumptious meal you can devour with satisfaction. This cheeseburger is cooked to perfection, it has a juicy, meaty patty with bacon and sweet crispy onion straws. The burger also has two distinct sauces that add a creamy and slightly tangy taste: marionberry sauce and aioli garlic. Together, all these ingredients make for a delectable and exceptional burger.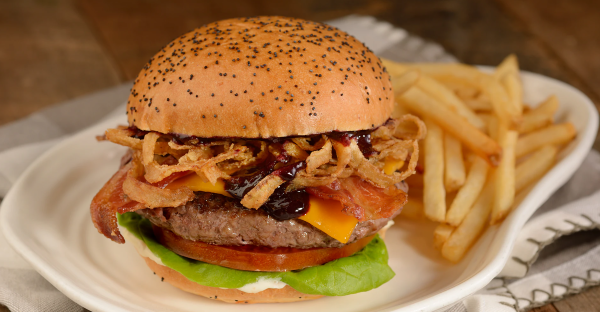 5. Jiko – Botswanan Seswaa Short Rib
A delicacy and packed with flavor, this African meal can be found in Disney's Animal Kingdom Lodge. It consists of slow-cooked beef short ribs (sweet and tender), peas, carrots, and hominy (a type of corn). I highly, highly recommend this restaurant and this specific meal because it is a change from typical Disney cuisine. It is a special dish and I consider it one of the best to try.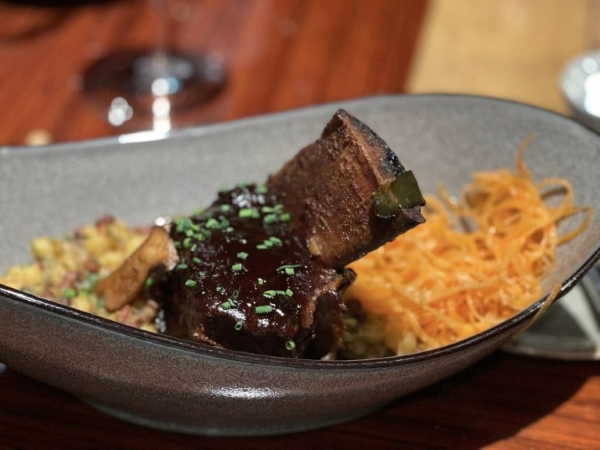 Eating delicious food gives us comfort and satisfaction. A good meal gets us excited to take another bite. I think that food brings people together, especially on vacation. Therefore we hope that my 5 suggestions will help enhance your taste buds and allow you to experience the joy of eating!
Featured Photo: Bobby Asen.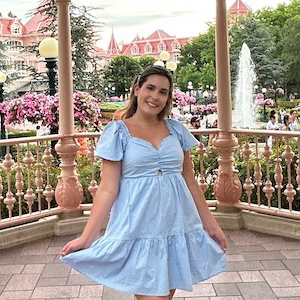 Written by
Maria Mora
For as long as Maria can remember, there was always a Disney movie playing in her house. Whether it was The Little Mermaid, Dumbo, or Tarzan, she became enthralled with all things Disney. She has visited the Disney Parks over 100 times and on different continents! Her love of Disney goes hand in hand with her love of reading, which has motivated her through the years to become a zealous writer. She hopes that whatever she does helps her community. After all, with a little faith, trust, and pixie dust, anything is possible!