DVC's Polynesian Resort gives guests the laid-back island experience during their stay at Walt Disney World. This deluxe resort offers DVC studios, villas, and bungalows located on Disney's Bay Lake with a stunning park view. Experience the beauty and culture of the South Pacific in-between your time with Mickey and Minnie at the Disney parks. As with any deluxe Disney resort, you'll find much to do during your stay at the Polynesian. Here are just 5 of our favorite fun things to do during your stay at DVC's Polynesian Resort!
1. Movies Under the Stars And Other Nighttime Activities
Disney's Polynesian Resort has a few activities after nightfall for guests to enjoy. Classic Disney films are shown on an outdoor movie screen on the Great Ceremonial House Lawn at 8pm on Sunday, Tuesday, Thursday, and Saturday nights. Seven Seas Lagoon Beach also hosts a family campfire Monday, Wednesday, and Friday nights between 6 and 7pm. Smores kits are available for purchase during this old fashioned family fun activity.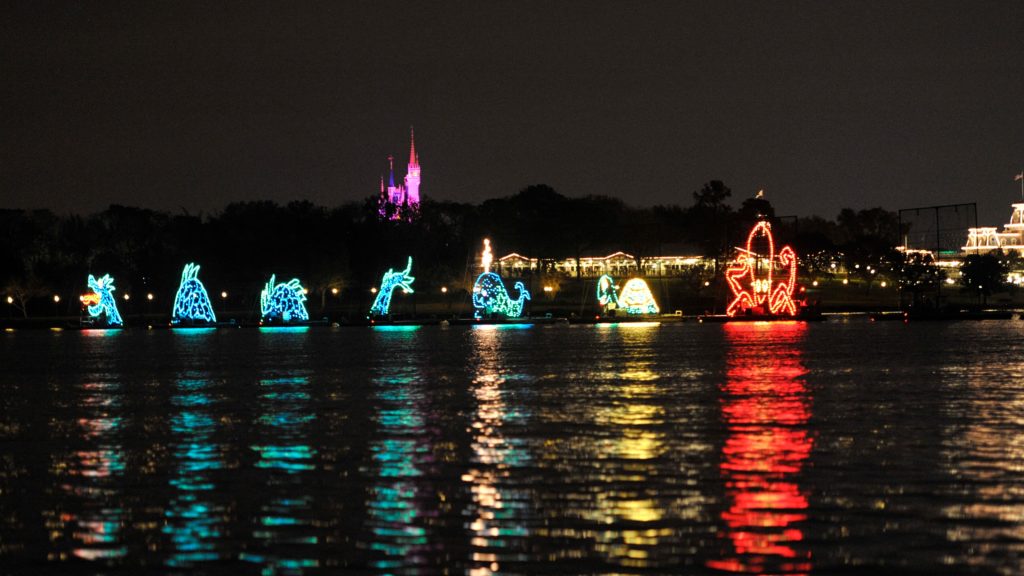 Seven Seas Lagoon Beach is also a fantastic way to catch a nightly Disney tradition. Disney's Electrical Water Pageant is a water parade that runs nightly and can be viewed from the shorelines of all Disney Deluxe resorts. The Polynesian has an excellent view of this parade that has been running for many years.
2. A Dip In The Pool and Island Activities
Disney's Polynesian Resort has two luxurious pools, both of which have pool bars serving snacks and drinks nearby. The Oasis Pool is a quiet pool meant for relaxing and lounging. The Lava Pool is the resort's main pool and features a huge waterslide volcano. At the Lava Pool, several poolside activities run throughout the day. Guests can enjoy themed pool parties and games like trivia and bingo.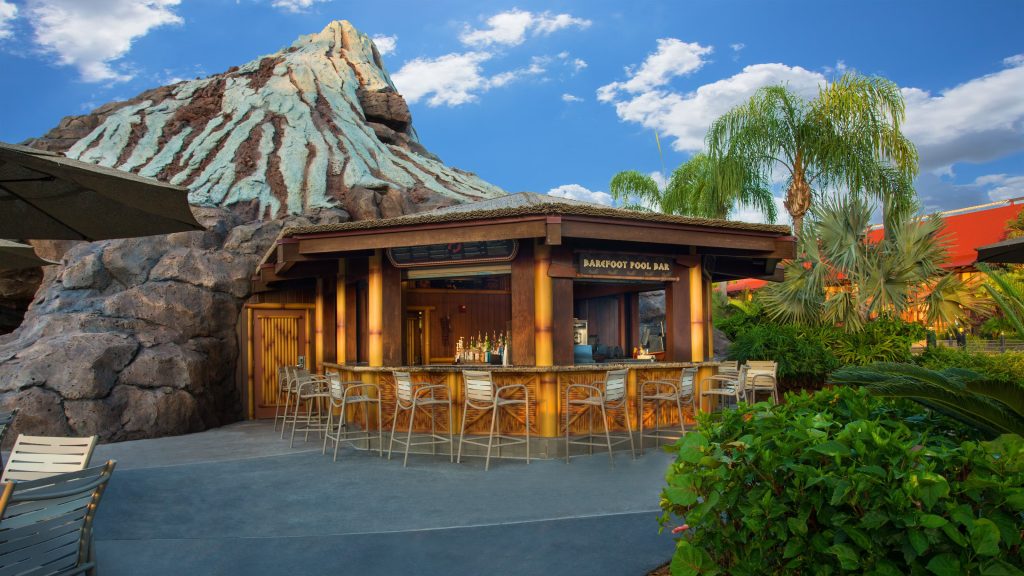 Several other island activities can be found throughout the day during your stay at Disney's Polynesian Resort. Hula lessons, nightly torch lighting, and other events could take place during your stay. Check with the front desk for details and schedules for these varying events.
3. Dinner at Ohana or Kona Cafe
The Polynesian Resort is home to some great dining options. There are two table-service restaurants located within Disney's Polynesian Resort: Ohana and Kona Cafe. Ohana Restaurant is a meat-lover's paradise, serving island-inspired food in a family-style feast for dinner. If you dine at Ohana for breakfast you will be joined by Lilo, Stitch, and other friends during a family-style breakfast that is all-you-care-to-enjoy.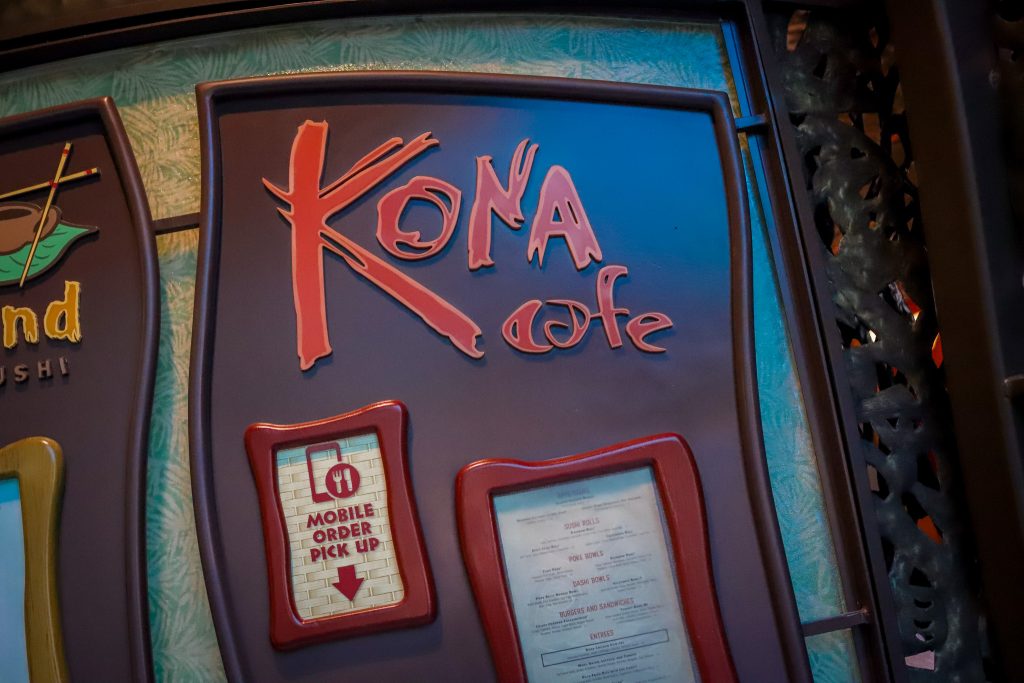 Kona Cafe is another great option for breakfast, lunch, or dinner. Kona Cafe is a casual restaurant serving the famous Tonga Toast for breakfast, and featuring a large sushi menu for lunch and dinner, along with other great options from land and sea.
Polynesian Resort is also one of the few places at Disney World to enjoy a Dole Whip, right outside of the main pool area at Pineapple Lanai.
4. Boat Rentals And Fishing
If your family is interested in taking advantage of the water at Seven Seas Lagoon, Disney's Polynesian Resort offers motorized boat rentals. There are also guided fishing excursions available for guests who are interested, guaranteed to catch a fish! Check with the front desk upon check-in for more details on these offerings.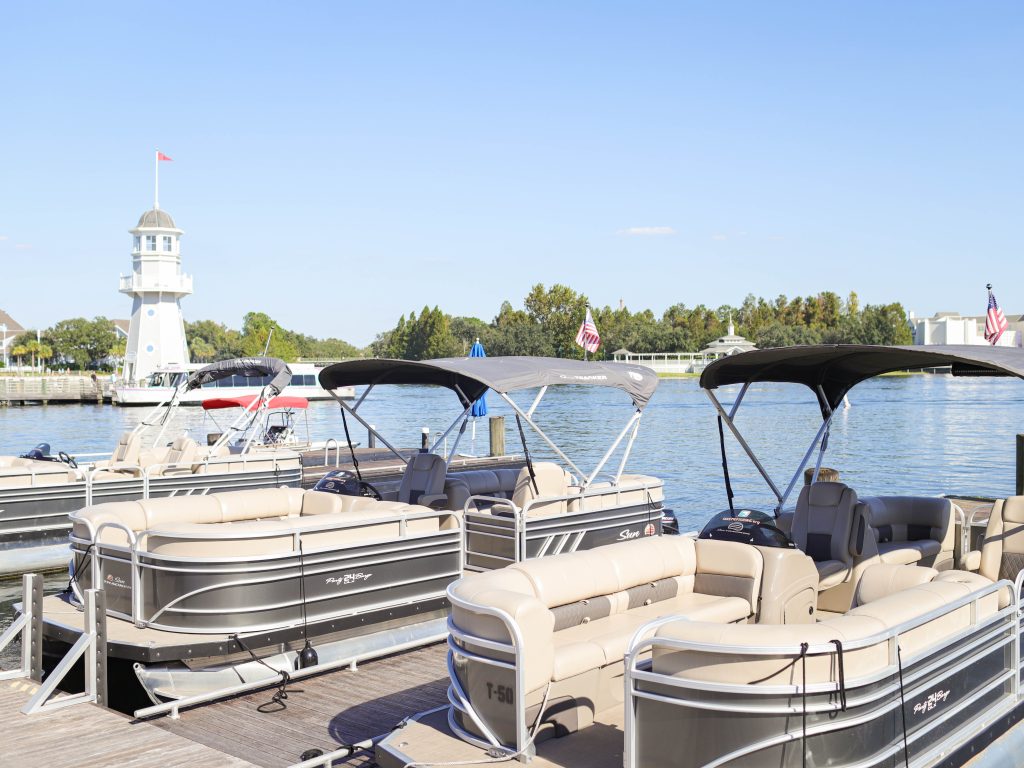 5. Walk, Jog, or Enjoy Sandy Beaches
Disney's Polynesian Resort is part of a 1 mile-long jogging or walking trail that connects with other deluxe resorts along the lagoon. Feel free to stroll this leisurely trail and take in the sights, or take a jog for some good exercise. Along the way at Disney's Polynesian Resort are several sandy lakeside beaches for relaxing and watching the sunrise or sunset. Kids can play in the sand and adults can rest on one of several hammocks located throughout the beaches.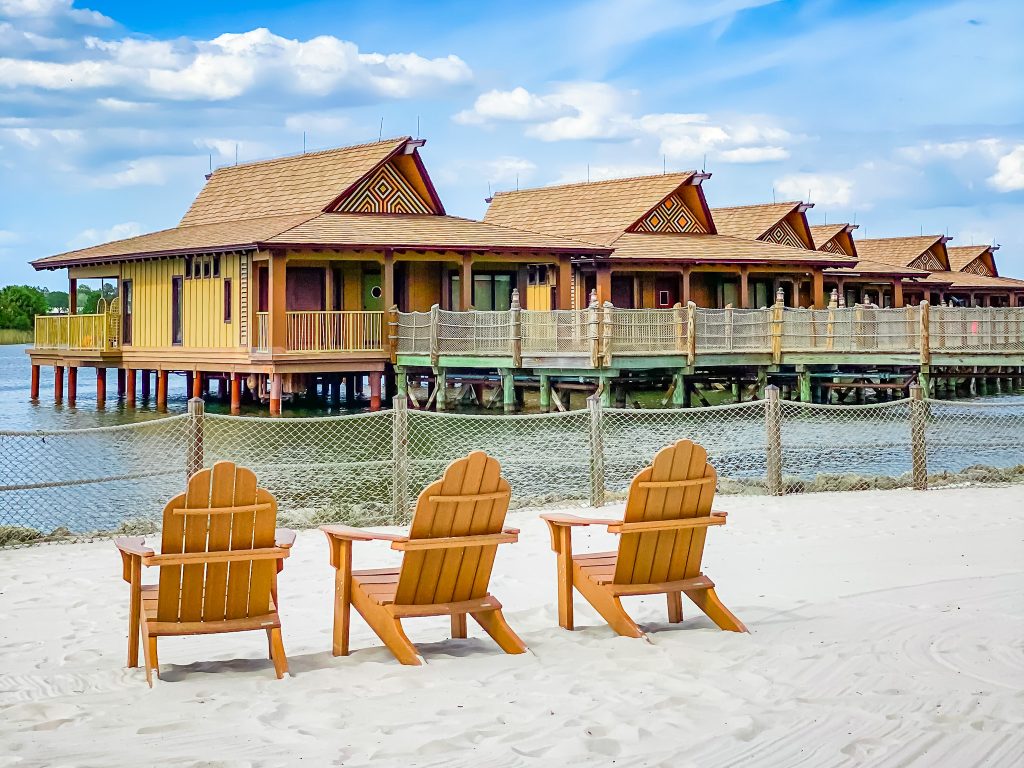 What is your favorite thing to do at DVC's Polynesian Villas? Let us know in the comments!
Featured Photo: Emily Murray.
Written by
Megan Woodard
Contributing Writer
Megan was born into a Disney family. Her first trip to Disney World was when she was only 18 months old. Now as an adult, Megan loves to share the magic of Disney with her two toddlers. Keeping up with Disney news and Disney World knowledge is a fun hobby for Megan. Disney World is her favorite place to be and continuously brings back her childhood joy.