Walt Disney World is a great destination for gentle rides. However, gentle rides don't have to be slow-moving. There are a number of thrill rides at Walt Disney World that are suitable for those who enjoy a more smooth riding experience. These "gentle" thrill rides might be more suitable for those who enjoy a thrilling ride experience but have sensitives to rides that are rough or "jerky". Here are five "gentle" thrill rides at Walt Disney World.
1. Seven Dwarfs Mine Train at Magic Kingdom
This thrilling coaster takes you through a mine and tells the tale of Snow White and The Seven Dwarfs. Located in Fantasyland in Magic Kingdom, Seven Dwarfs Mine Train has a height requirement of 38 inches or taller and is a great family roller coaster. While this ride does have drops and tight turns, the ride vehicles themselves teeter from side-to-side during each curve which makes the ride feel like it's gliding. The track is very smooth and the ride reaches a top speed of 34 miles per hour.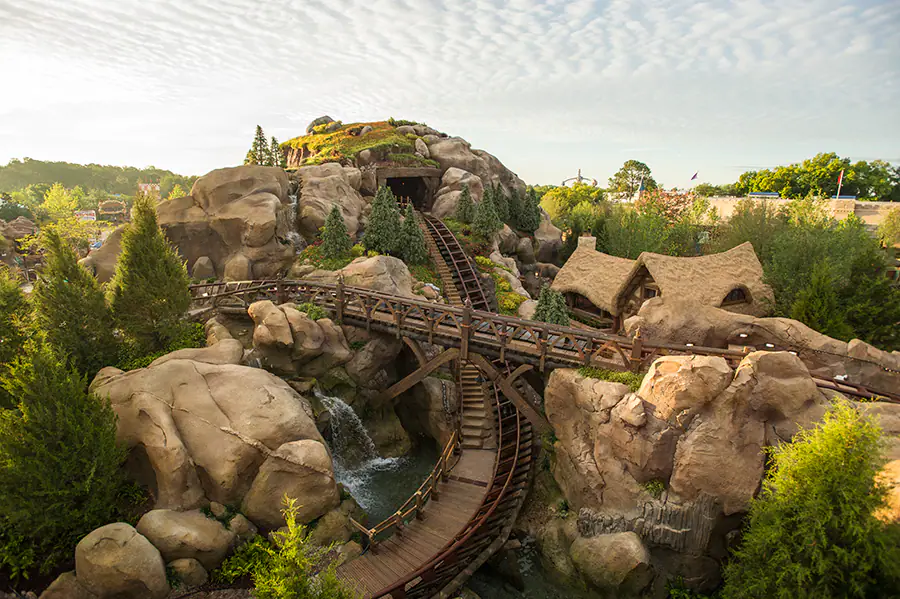 2. Avatar Flight of Passage at Animal Kingdom
Located in the incredible world of Pandora, Avatar Flight of Passage takes guests on their own banshee ride. This is a simulator ride which means it isn't on a track. Guests board the ride vehicle which is meant to simulate the shape of a banshee, and guests are laid in a prone position during this experience. The ride vehicles move alongside a large 3D screen and takes you through Pandora on a flight. This ride makes you feel like you are flying, and while it does have moments of intensity it never feels rough or jerky. Guests should be aware before riding that the ride vehicles might not be suitable for those with mobility issues.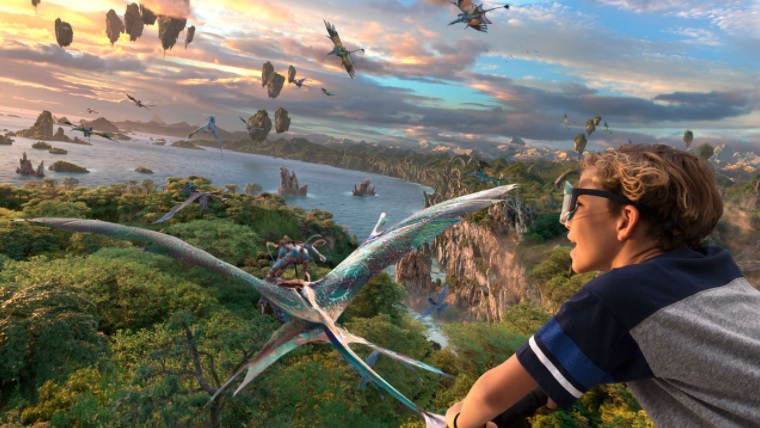 3. Rise Of The Resistance at Hollywood Studios
Rise Of The Resistance is one of Hollywood Studio's newest attractions. This exciting thrill ride begins the moment you enter the queue area. Rise Of The Resistance really is an incredible experience that combines the storytelling of a dark ride and the excitement of a thrill ride. The majority of the ride is spent with the ride vehicle gliding at a moderate pace. There is a drop in a similar style to The Twilight Zone Tower Of Terror, however this drop is quite mild. This attraction is a great option for those who are thrill seekers but also enjoy a more smooth ride experience.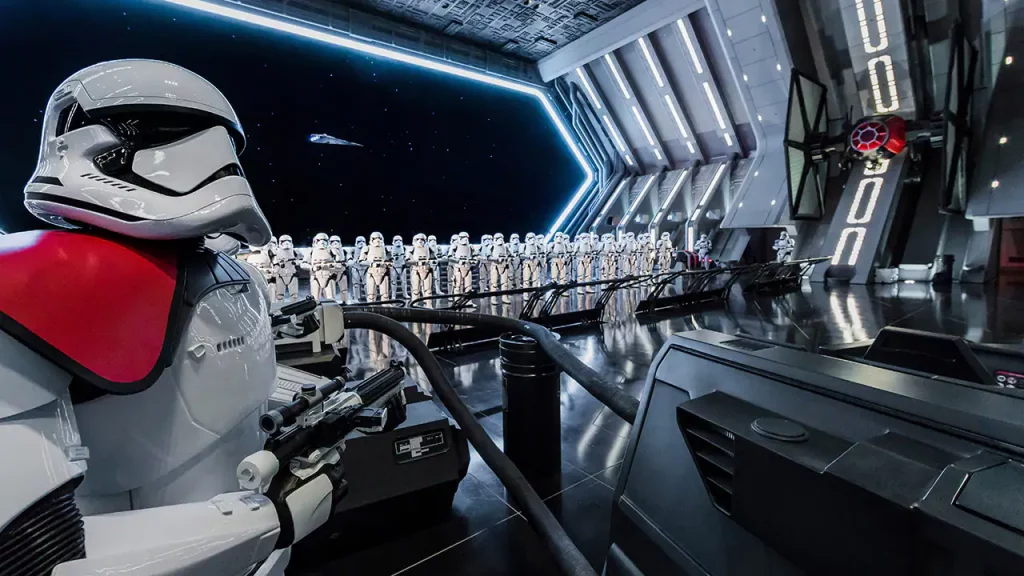 4. Slinky Dog Dash at Hollywood Studios
Slinky Dog Dash is an exciting family roller coaster that shrinks you down to the size of a toy and takes you on a journey through Andy's backyard. This coaster reaches a top speed of 40 miles per hour, and is suitable for guests 38 inches or taller. This ride does feature a launched start, but the ride itself is incredible smooth. The ride vehicle glides and does not jerk you around. Slinky Dog Dash is definitely one of Disney's smoothest roller coasters, and it is a great family roller coaster.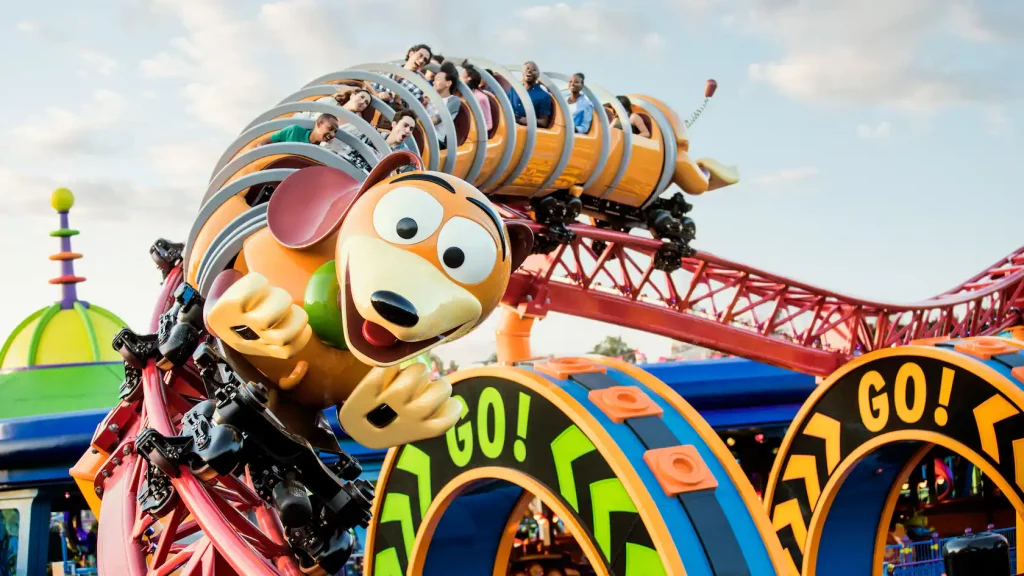 5. Mission: Space Green Mission at EPCOT
Mission: Space is a thrill ride at Epcot that takes you on a mission to Mars. This ride is unique because it gives you the option of two ride experiences. Orange Mission is an intense thrill ride that spins to simulate a level of g-forces that would actually been felt in a rocket launch from Earth. Orange Mission is for guests 44 inches or taller, and only for those who are in good health and can handle intense ride experiences. Green Mission does not spin, and instead uses a motion simulator with light and gentle movements. Green Mission is still thrilling, but is a much better option for guests with motion sickness or health issues. Green Mission is suitable for guests 40 inches or taller.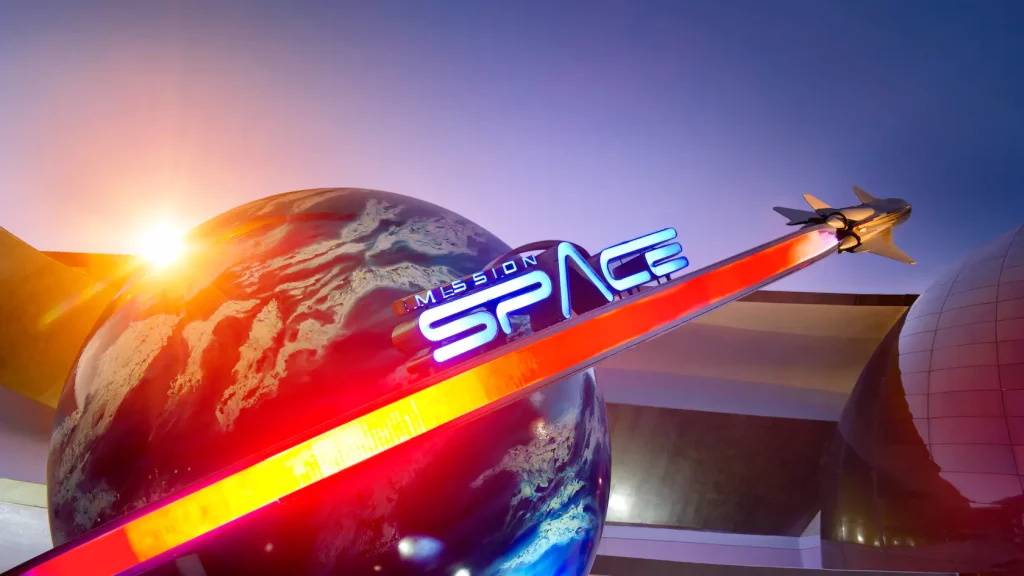 Which Disney thrill ride is your favorite? Do you prefer gentle or rough rides? Let us know in the comments below.
Written by
Megan Woodard
Contributing Writer
Megan was born into a Disney family. Her first trip to Disney World was when she was only 18 months old. Now as an adult, Megan loves to share the magic of Disney with her two toddlers. Keeping up with Disney news and Disney World knowledge is a fun hobby for Megan. Disney World is her favorite place to be and continuously brings back her childhood joy.